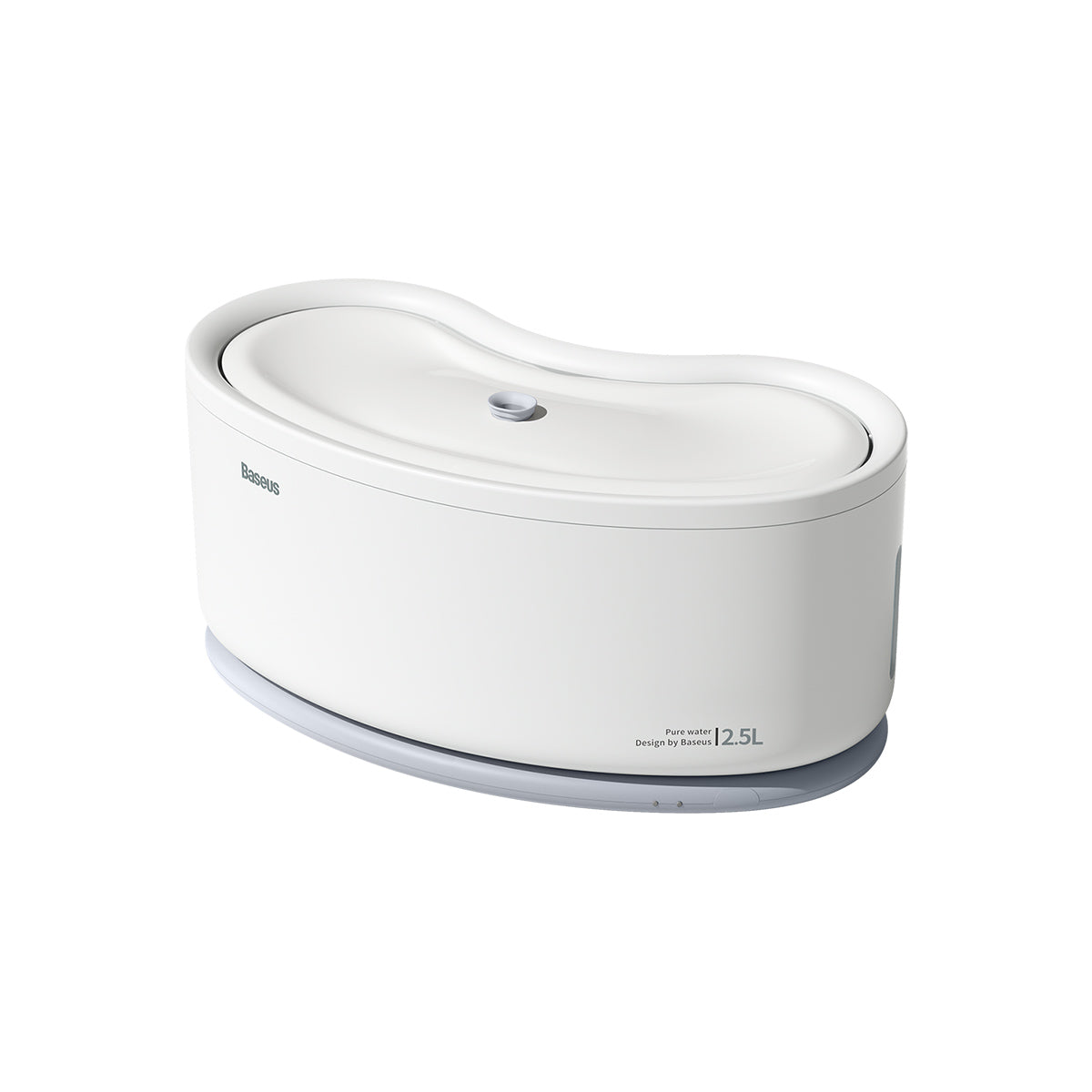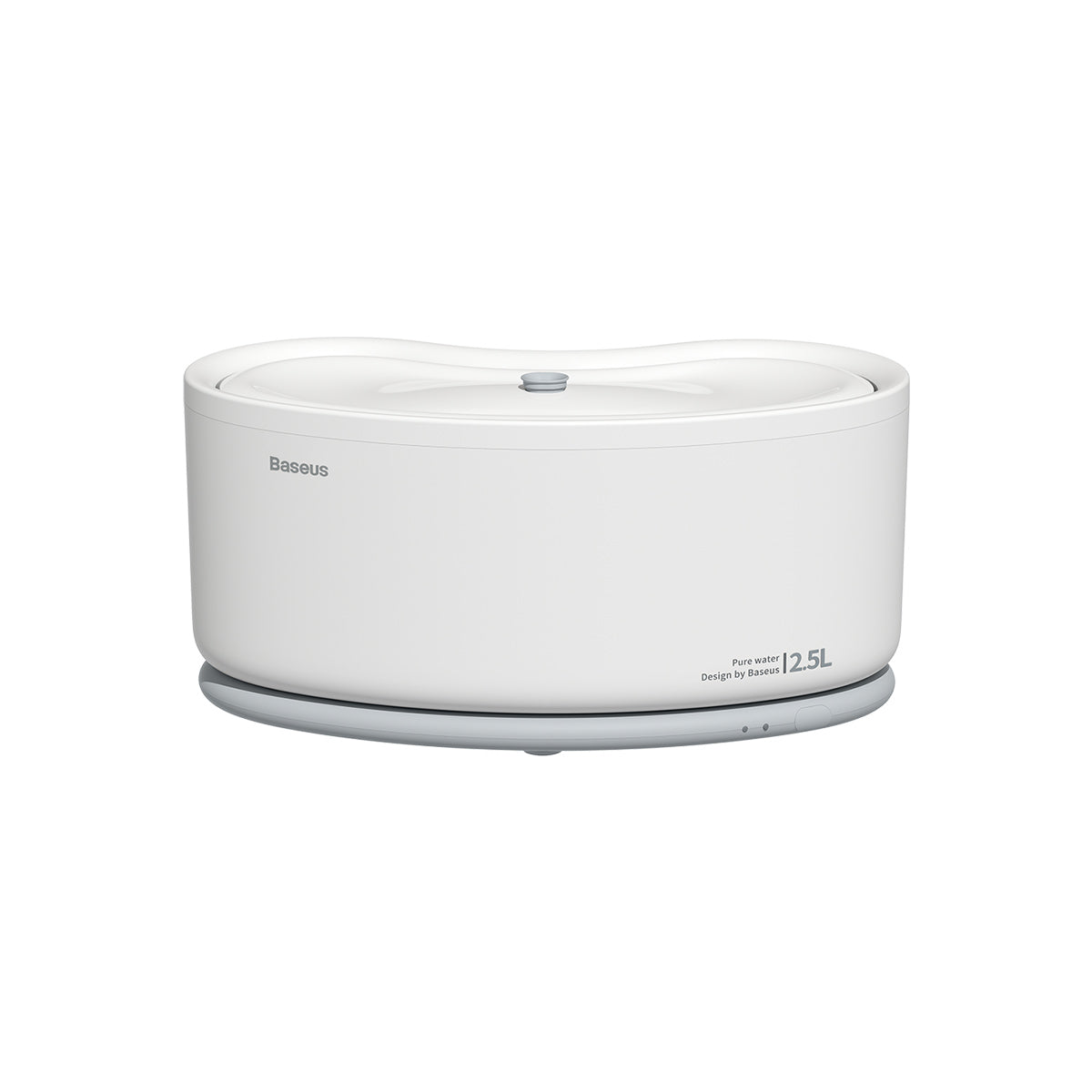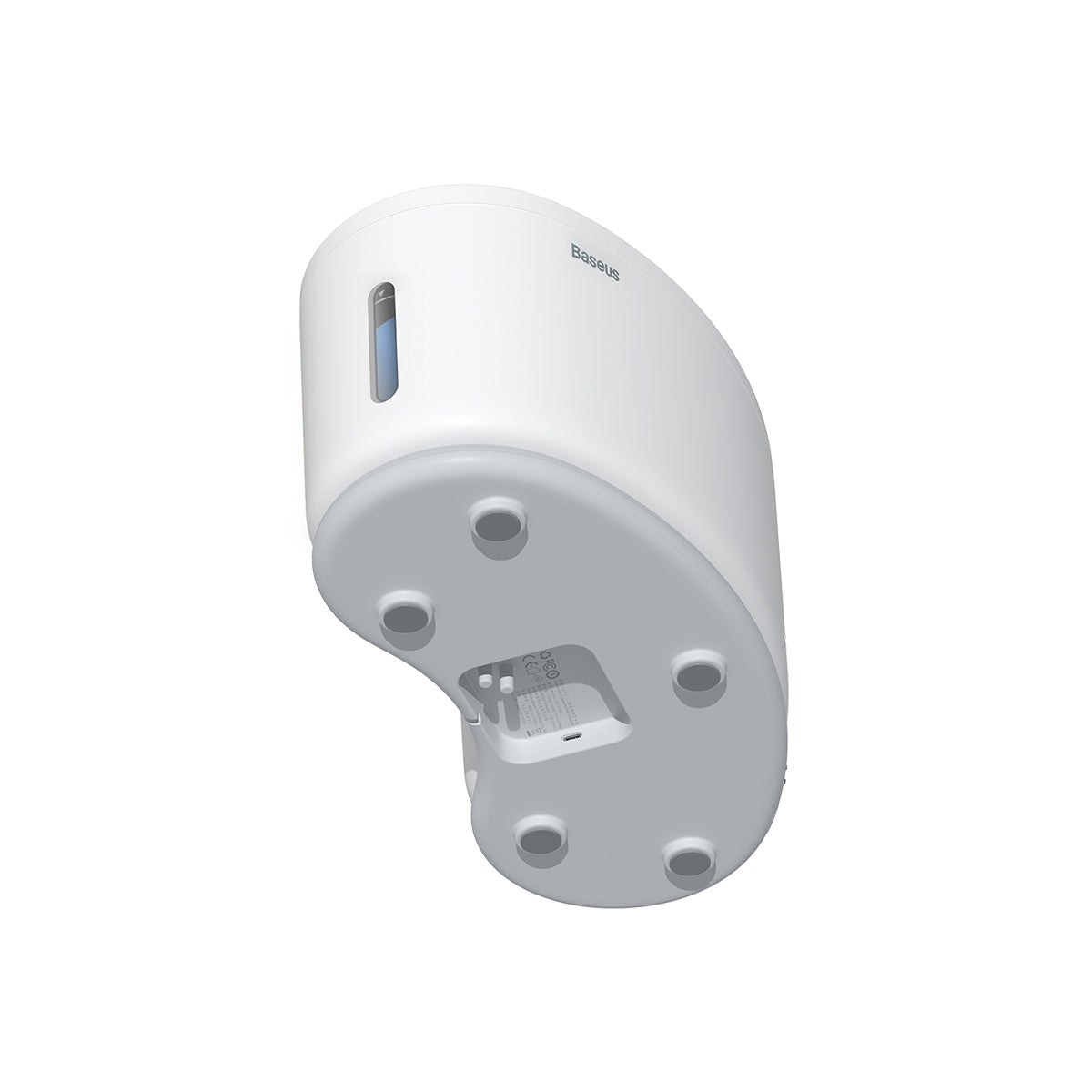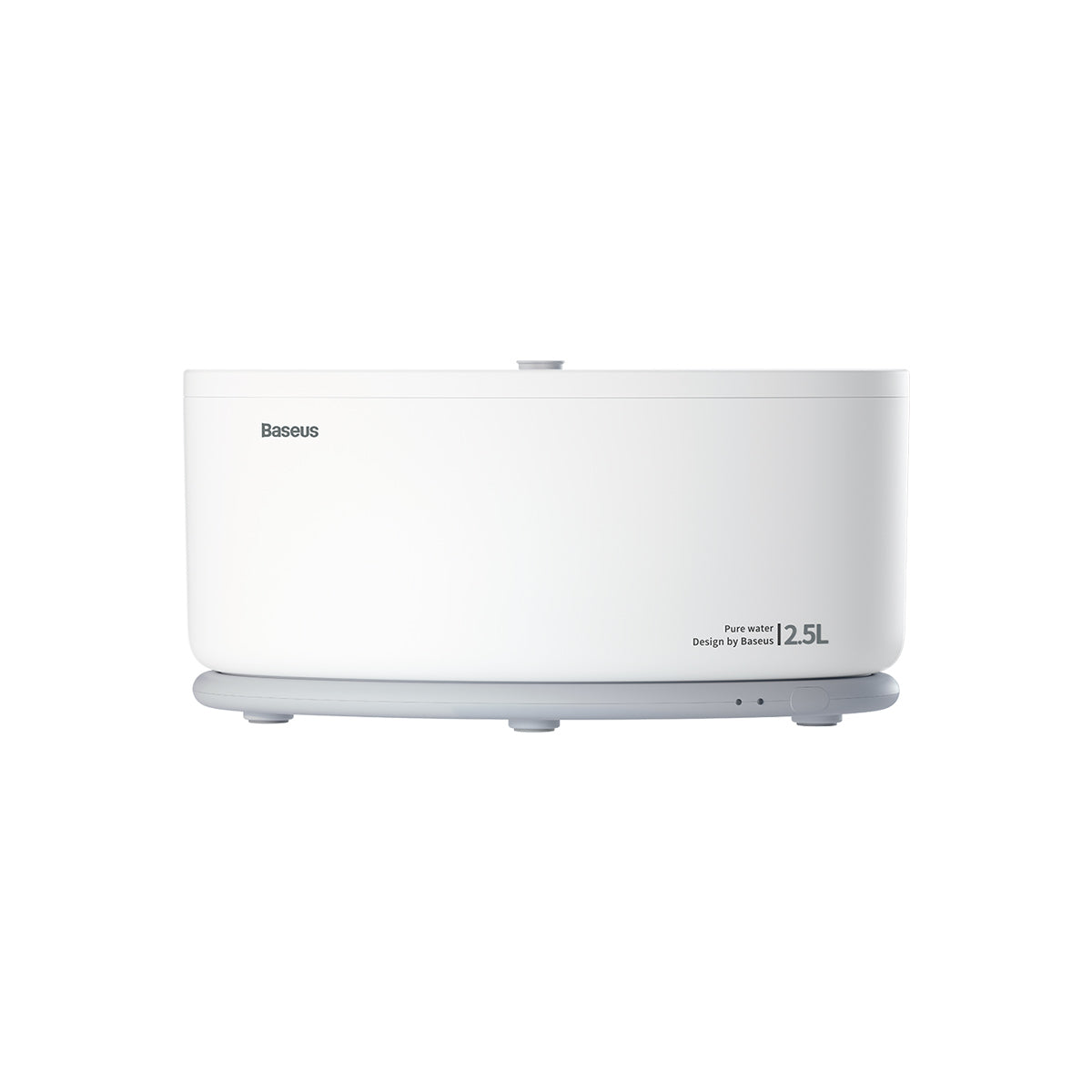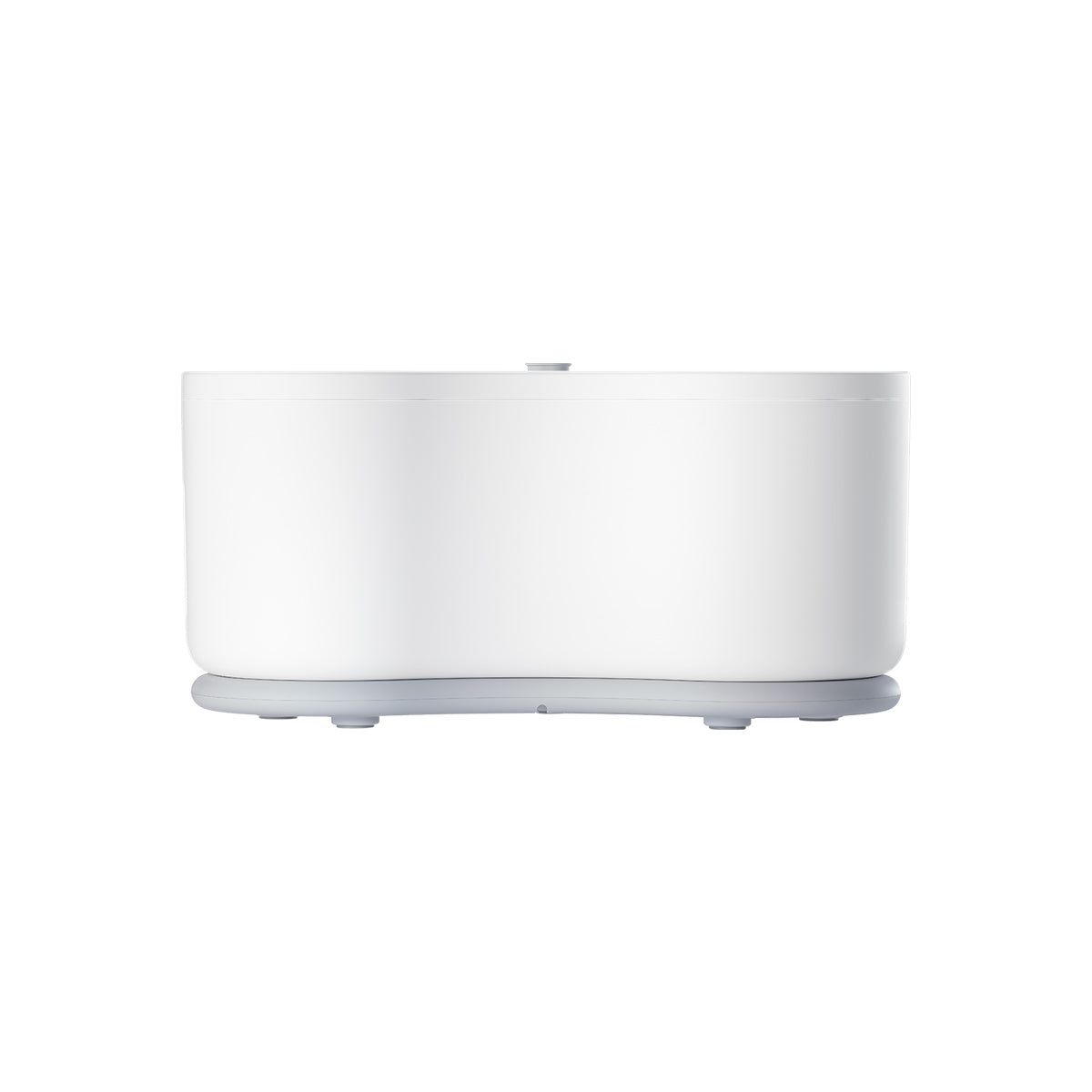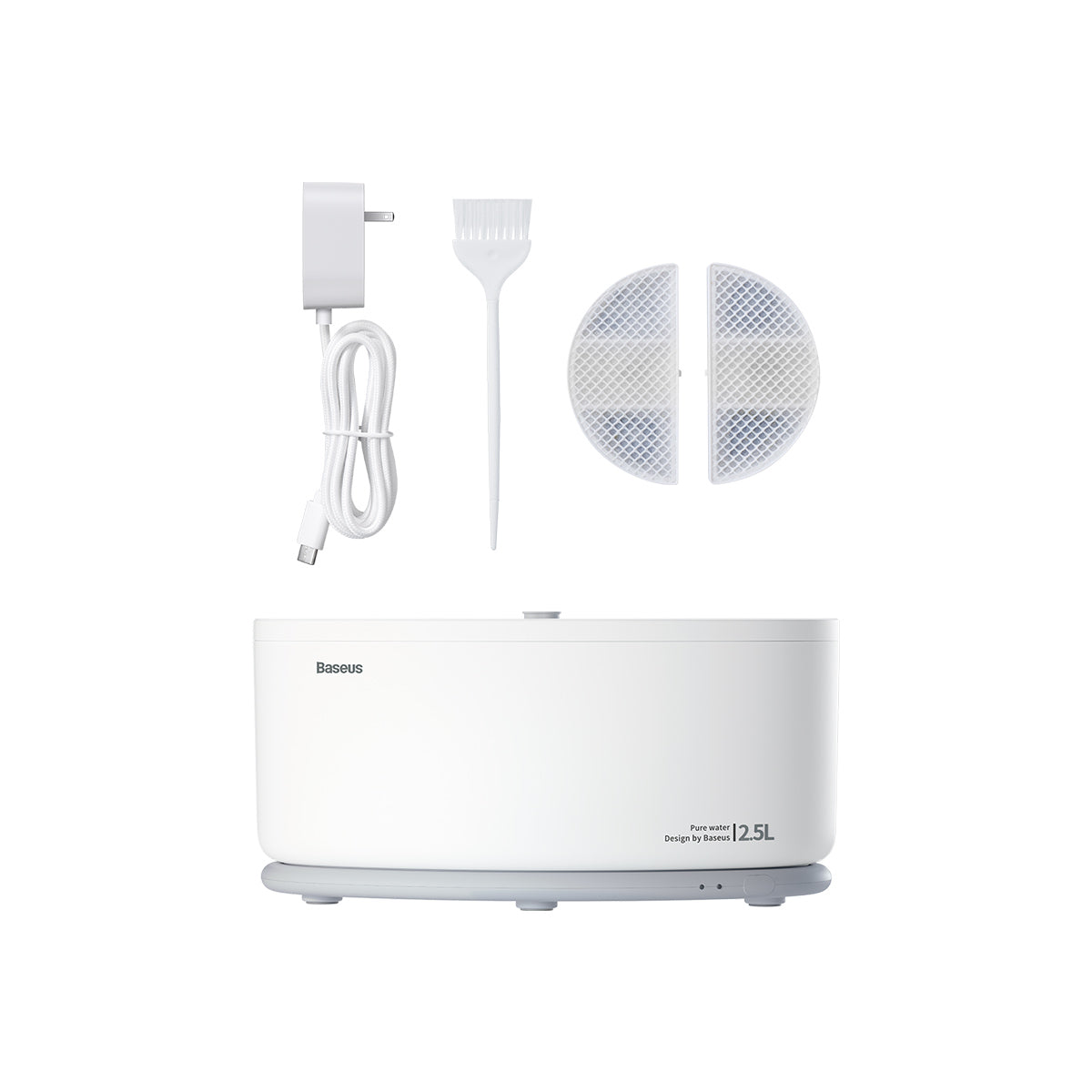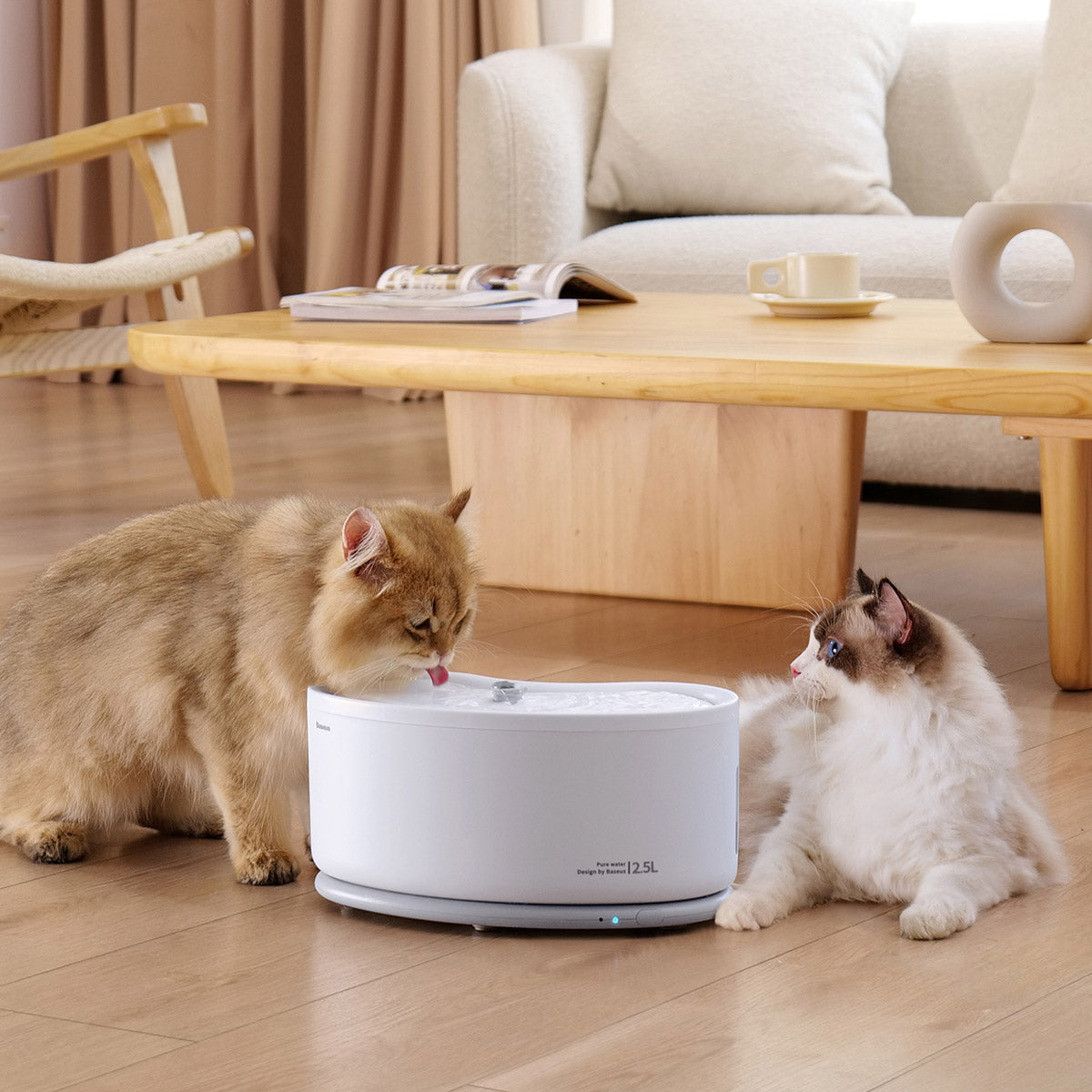 Baseus Lotis Y1 Cat Water Fountain
Lotis Y1 Cat Water Fountain t is a pet hydrating product with a 4-layer filtration system, multiple filter replacement, detachable water tank, 84oz capacity, and able to be controlled through App.
● 2.5L Cat Fountain
● Quadruple Filtration System
● Detachable Water Tank
● Safety Protection
● APP Control via Bluetooth
Why choose Baseus Lotis Y1 cat fountain?
The Baseus cat water fountain simulates a fresh flowing water spring and is equipped with a quadruple filter element to keep the water clean for a long time, satisfying the curiosity and exploration nature of pets, and every sip is fresh water.
Double water bowl design, the first choice for multi-cat families

Quadruple filtration system

APP control, no need to bend over

Water shortage reminder, intelligent power off to prevent dry burning

84OZ large capacity water storage

The noise is lower than 30db, which is inaudible to humans

Food grade material, BPA free

Two transparent windows to check the water level at any time
High-efficiency filter device
The pet water fountain built-in LED, let you know the bucket capacity at any time, to ensure that pets drink enough water. (The LED indicator inside the water tank can be turned off through the APP)
Transparent window
Just attach this magsafe compatible battery pack to your iPhone 13/12 Series for 7.5W magnetic wireless charging.
Runs ultra quietly
Baseus water fountain runs on less than 30 dB which is ultra-quiet and you will hardly notice the noise.
The water tank is separated from the base, and there is no need to pick up the base when cleaning to avoid water tank leakage and entanglement of the power cord.
Important Reminders:
For your pet's health and to extend the life of your pet's water dispenser, it is recommended to change the water thoroughly and clean the tank, tray, foam filter and pump at least once a week. This will reduce stains in the water bowl.

Replace the filter element every 2-4 weeks. If you have multiple pets in your home or the local water quality is poor, please replace the filter element every 2-3 weeks.

If the water dispenser is noisy, check that the water level has reached the minimum level and that the water pump is not scaled.

2 filter elements are a set, so when you replace the filter element, you need to replace both.

Only for indoor use.
How to replace the filter element?
Please soak the filter up for 2 times and wash it gently before you install it.

Take off the water storage bowl, and open the filter tray, and take out the filters.

Push the lids of the filters open, and replace the filters.

After you change the filters, please press the power button for 5s, after the orange indicator goes out, the reset is successful.
How to install and use the APP?
Scan the QR code in the manual, or search for Baseus in the mobile app store, download and install the Baseus APP.

Turn on the bluetooth on your phone, and open the app and click "+" on the upper right corner of the home page, and bind the device.

Note: The water dispenser should be properly installed and connected to power supply, during which time the bluetooth must be turned on.

Enter the "Add Device" interface and select "Baseus Lotis Y1" to add it on your phone.

Open the device in the app to start operating.

(APP is connected via bluetooth, there will be a certain distance limit)
What You Will Get:
1 x Pet Water Fountain

1 x Adapter + Power Cable

2 x Filters 1 x Cleaning Brush

1 x Instruction Manual