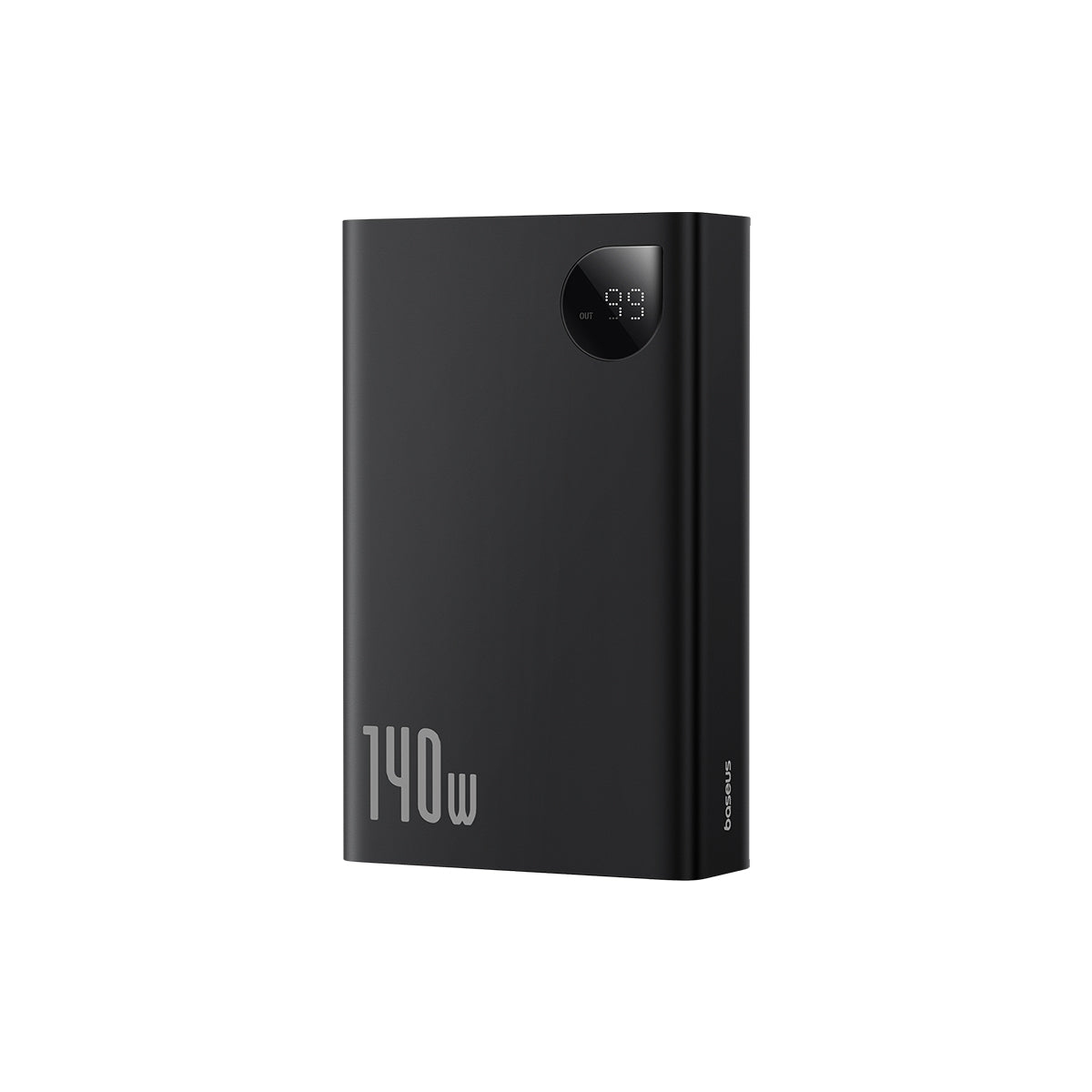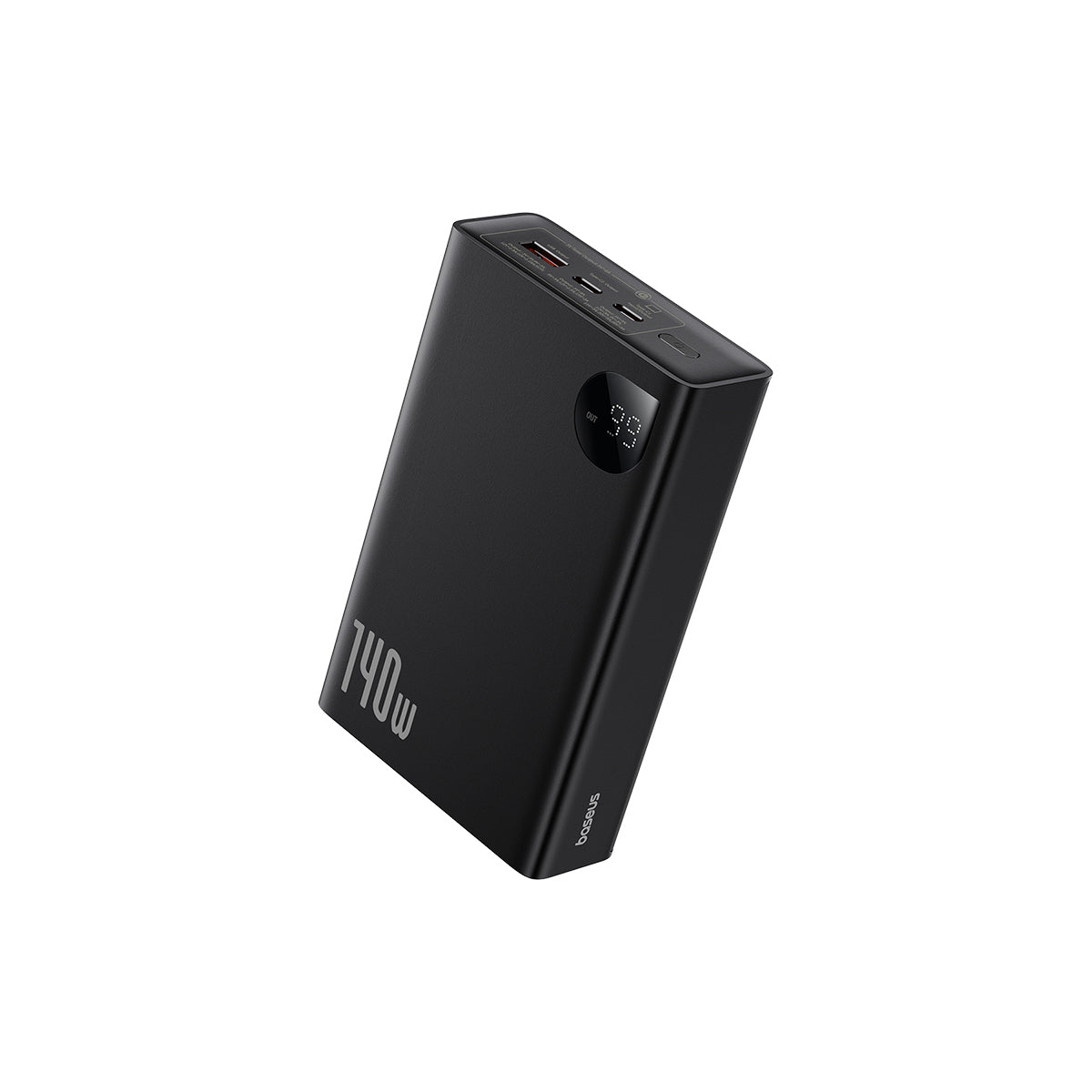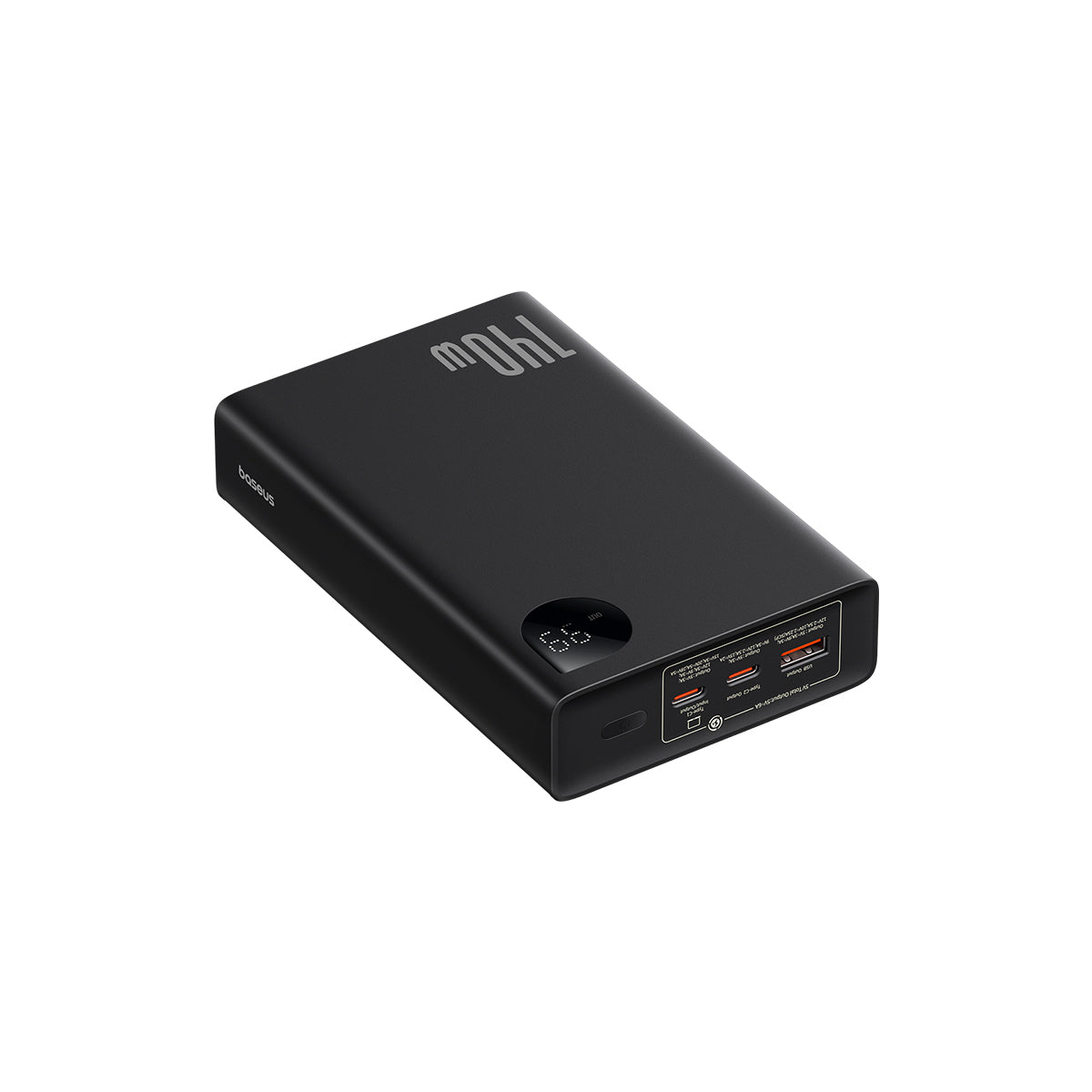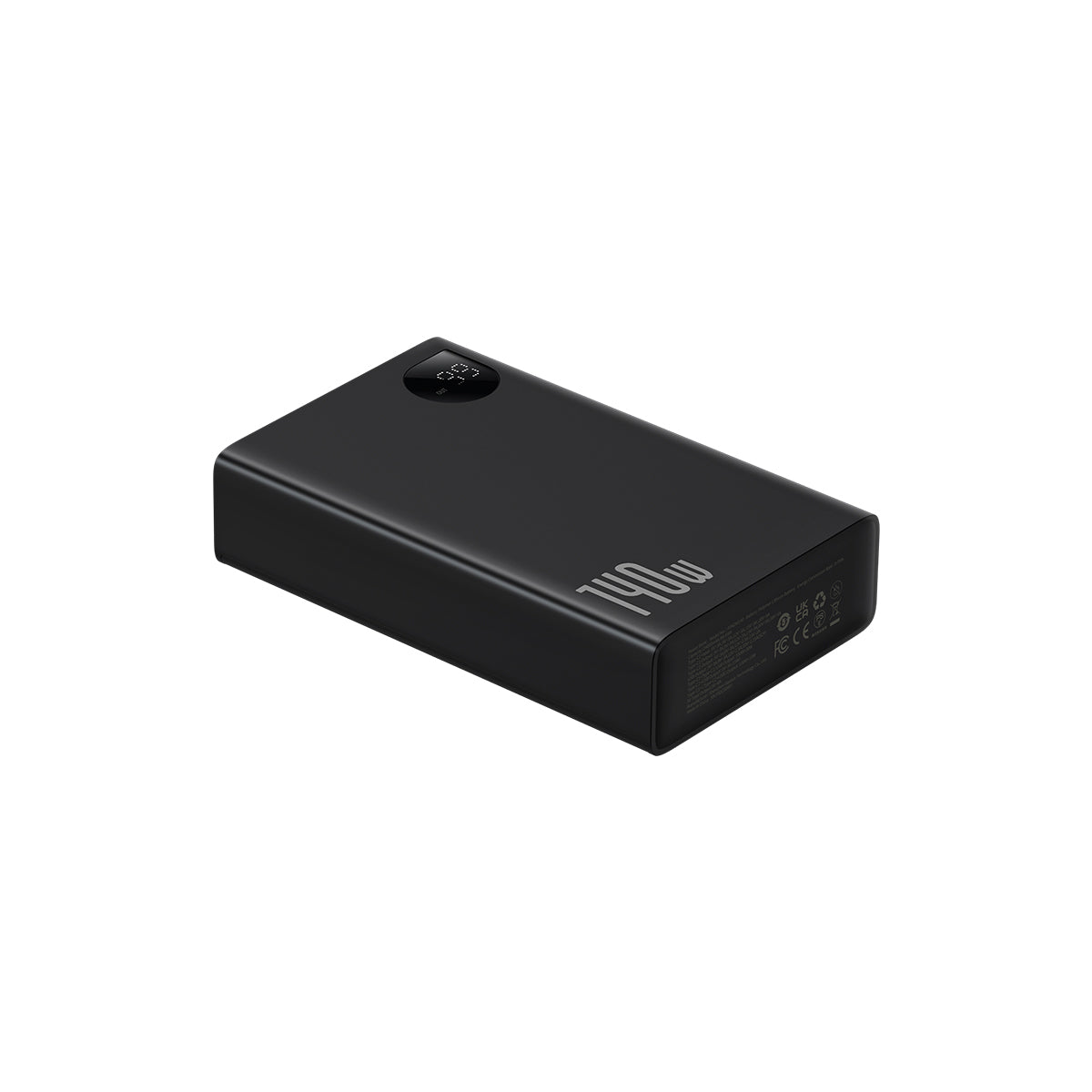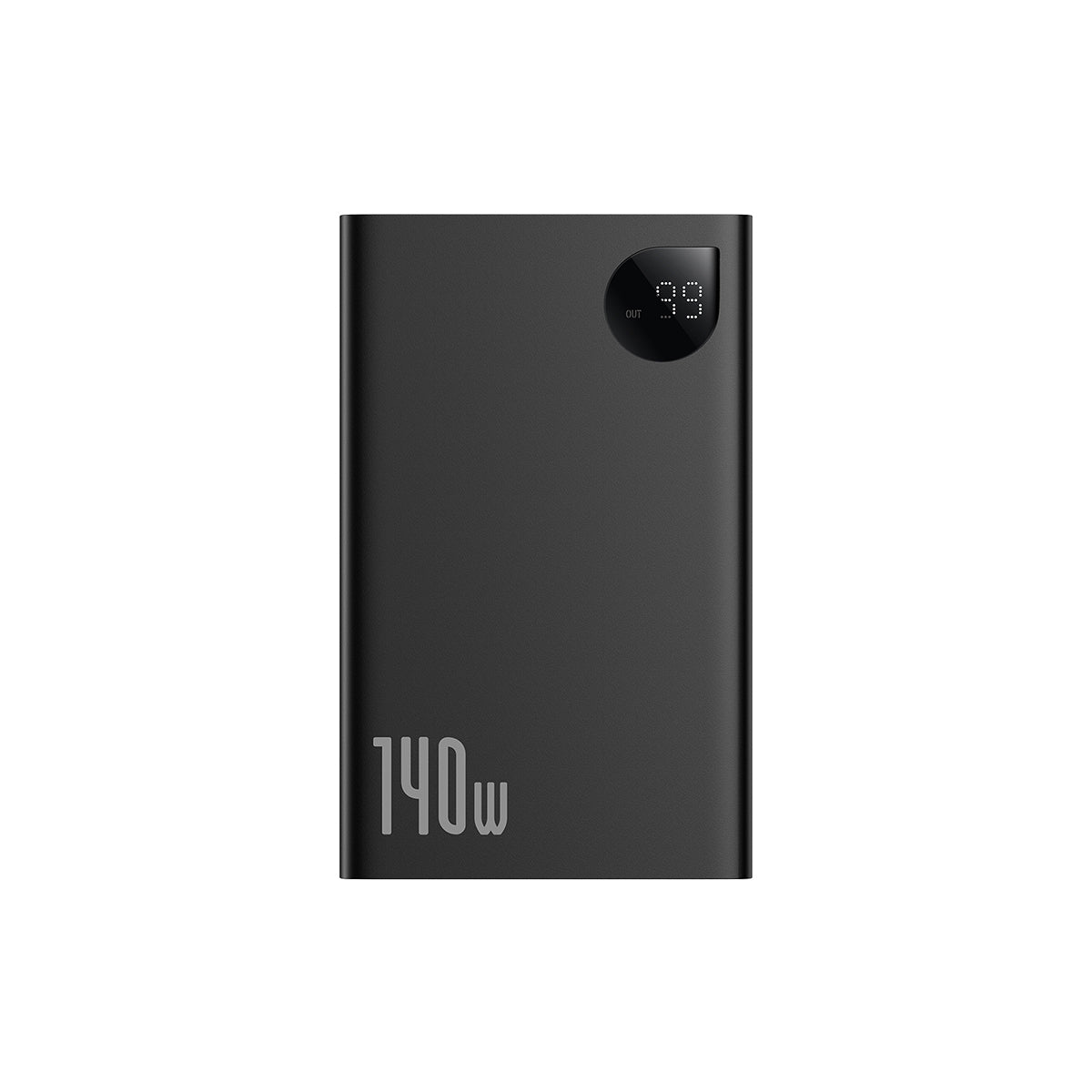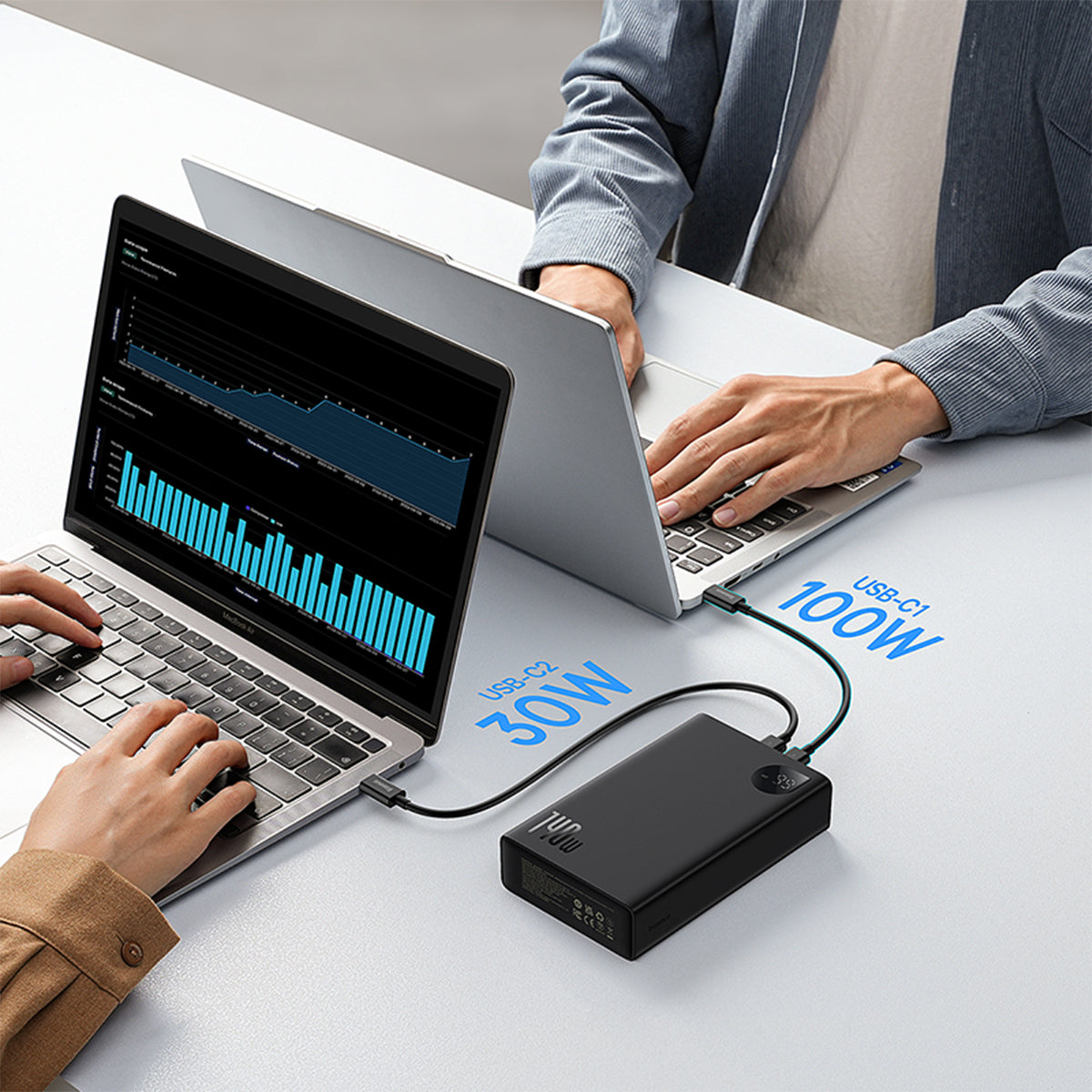 Baseus Adaman Laptop Power Bank 140W 24000mAh
Baseus Adaman 140W portable charger offers the latest PD 3.1 technology for super-fast 140W charging and 100W rapid recharging, featuring 2 USB-C ports and 1 USB-A port to charge 3 devices simultaneously.
● 140W Highly-Powerful Charging
● Advanced Battery Technologies
● Simultaneous 3-Device Charge
● Digital Smart Display
● Compact Size & Widely Compatible
In stock
24000mAh Silicon-Carbon Battery
Compact & Portable & Slim Size
Please ensure that your cables and devices support Power Delivery 3.1(PD 3.1).

Note: The package includes a 240W USB C to USB C cable that supports Power Delivery 3.1.
Simply press the power button to switch content on your smart display.

Note: When the power bank is not supplying power to other devices, the display only shows the remaining power.
A material that is more advanced than traditional lithium batteries.

Offers 12.8% higher energy density than traditional batteries, is smaller and lighter, with a cycle life of over 1,000+ times.
Yes, you can charge your device while charging this laptop power bank.
Yes.This portable power bank widely compatible with laptops,smartphones, handheld game consoles, drones and more.

Such as iPhone 15/14/13 and older modle,Samsung,LG,MacBook Pro, iPad,Chromebook,Dell, Steam Deck,Rog Ally,Switch and more.