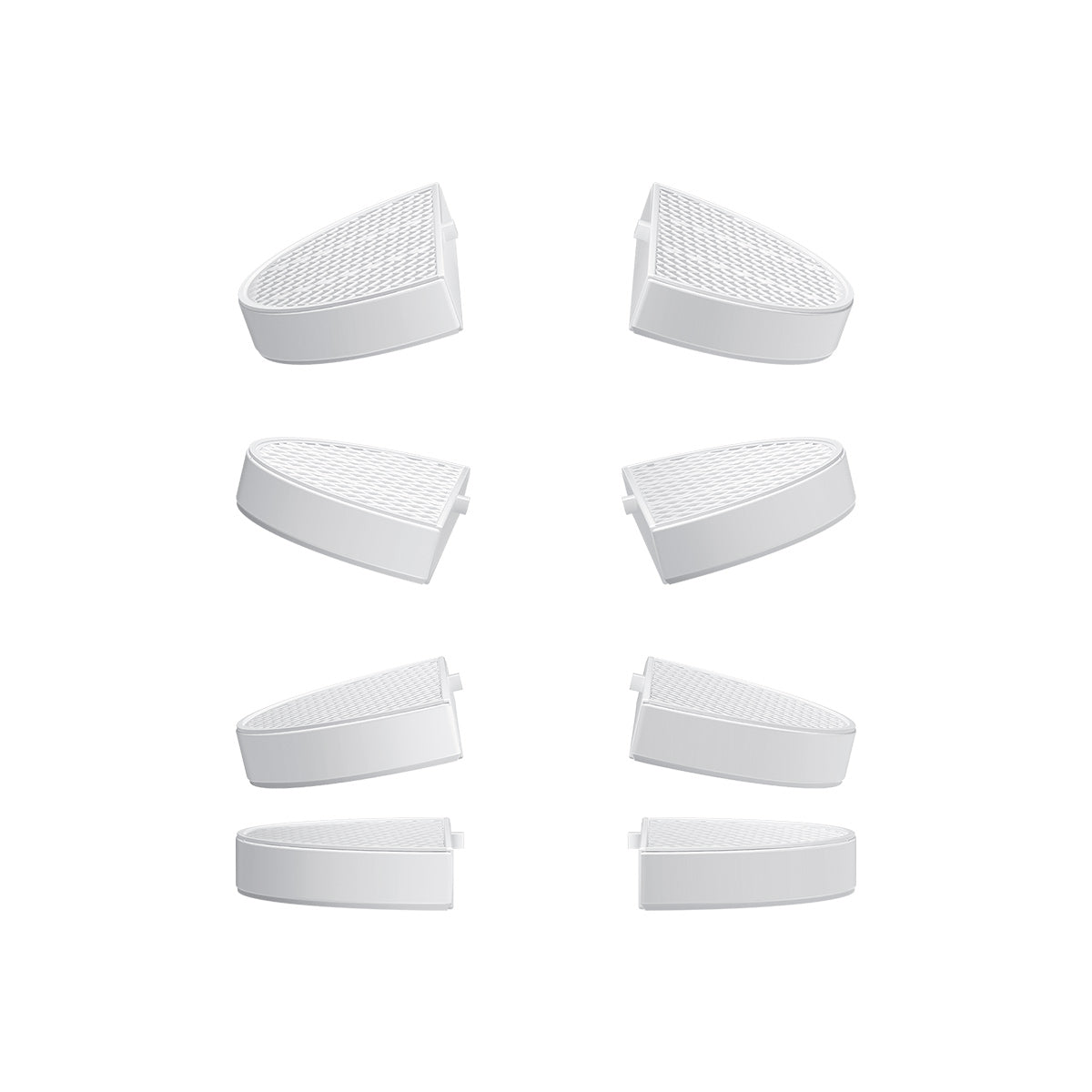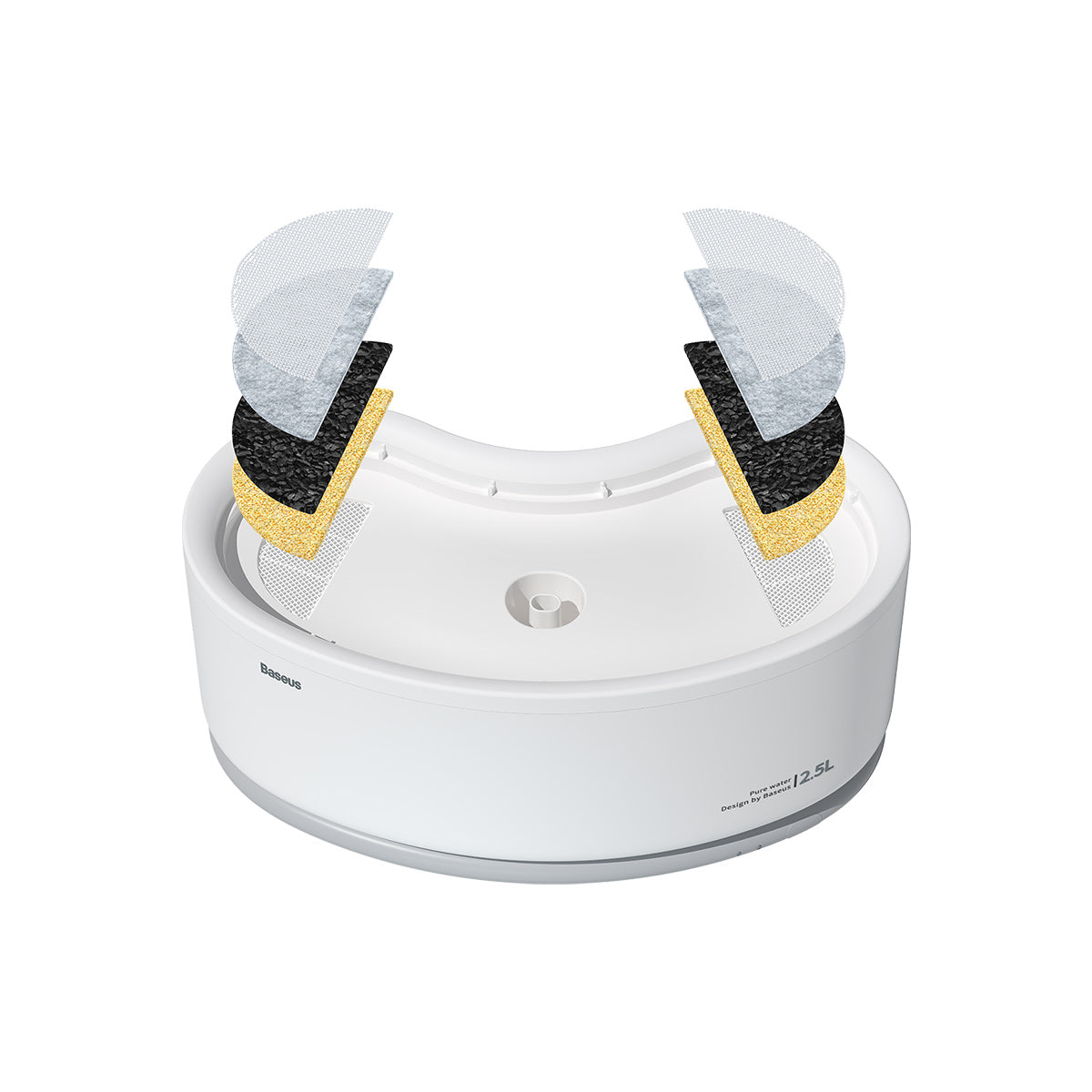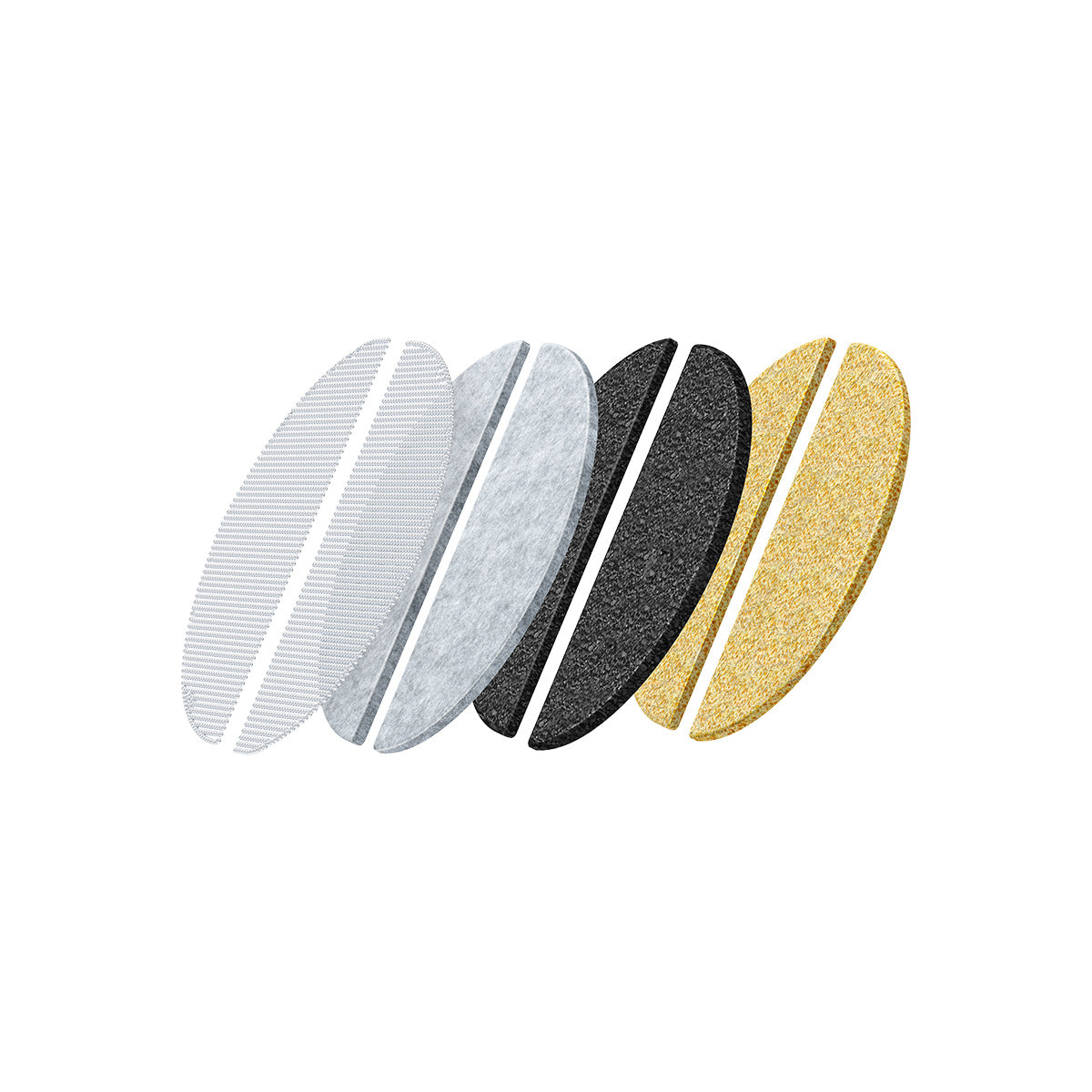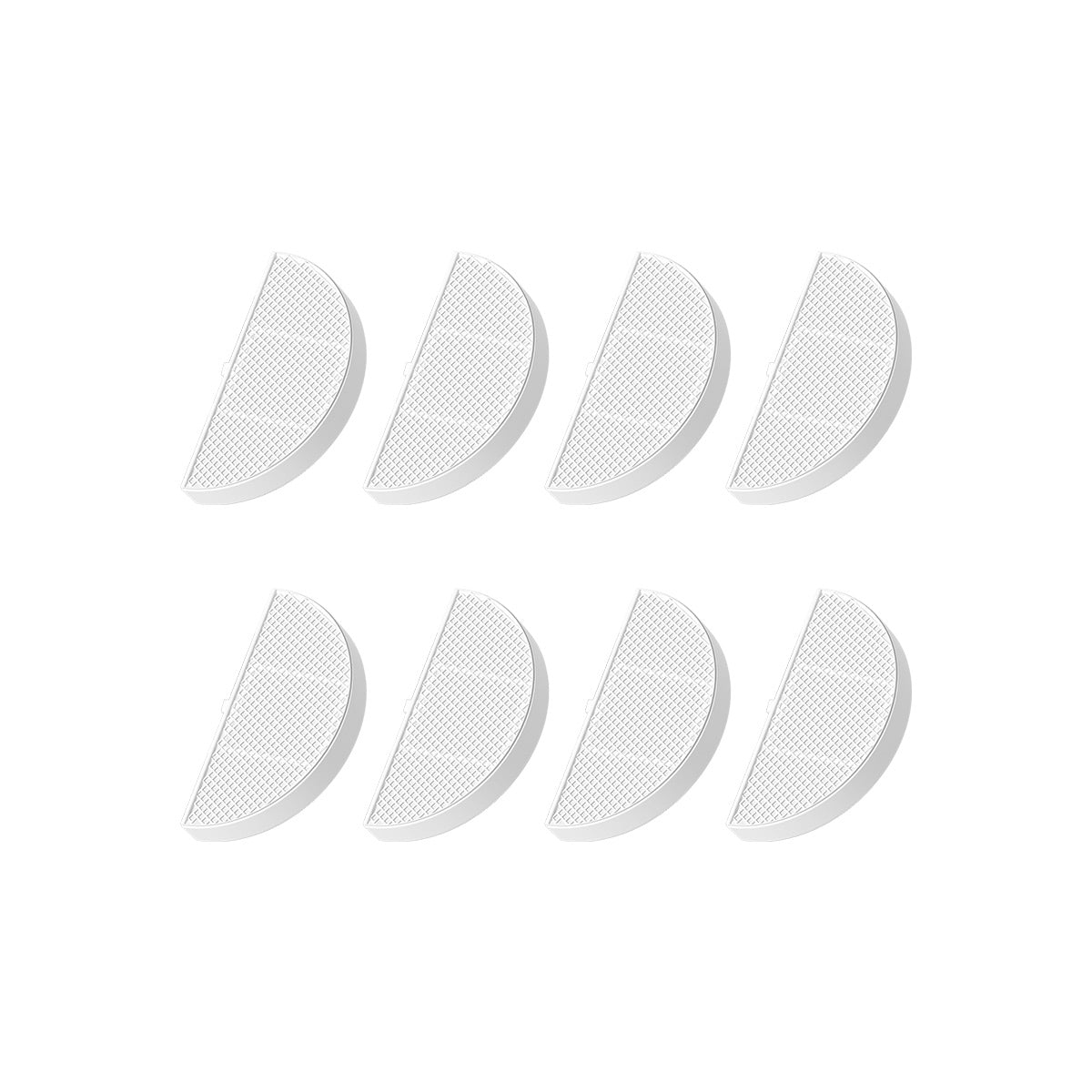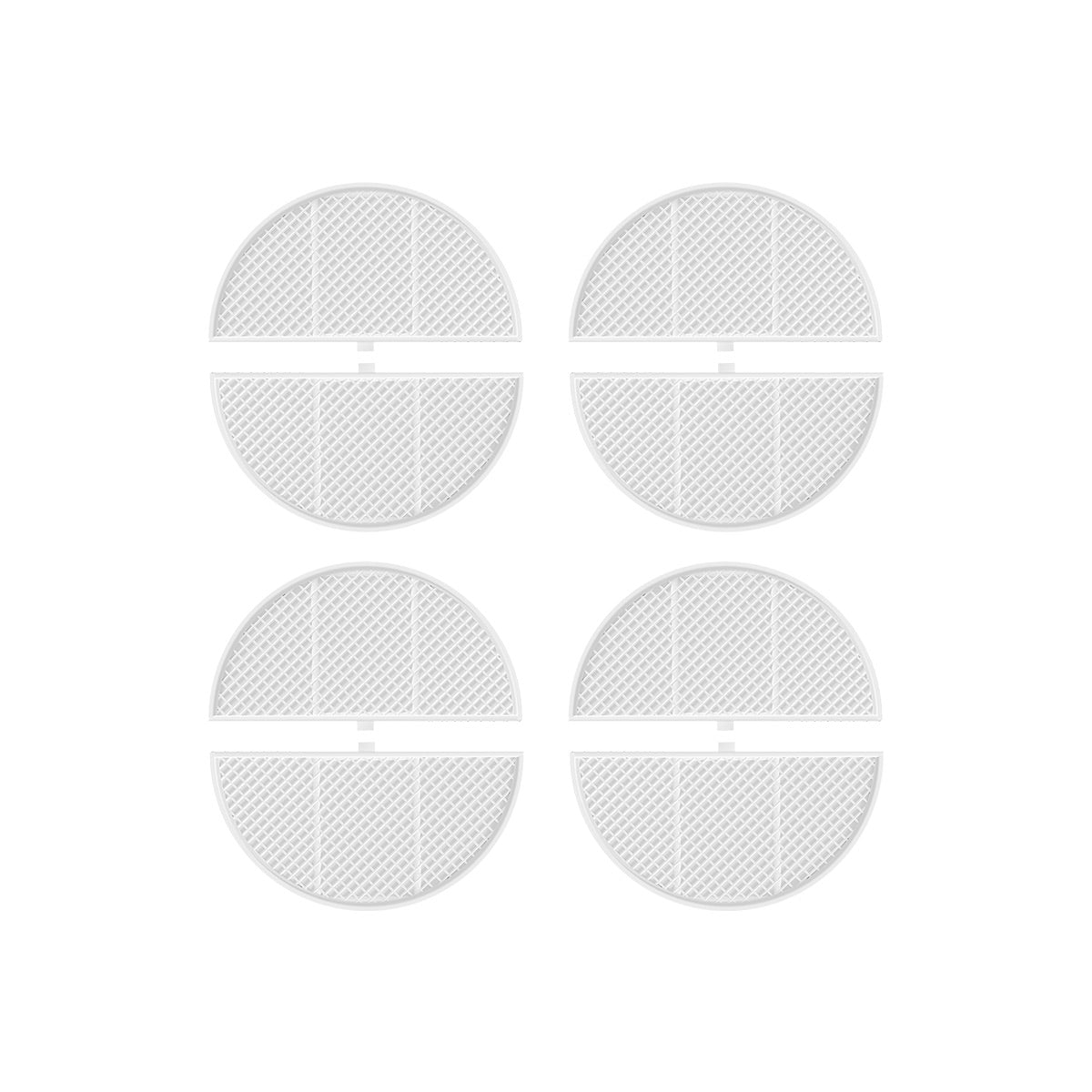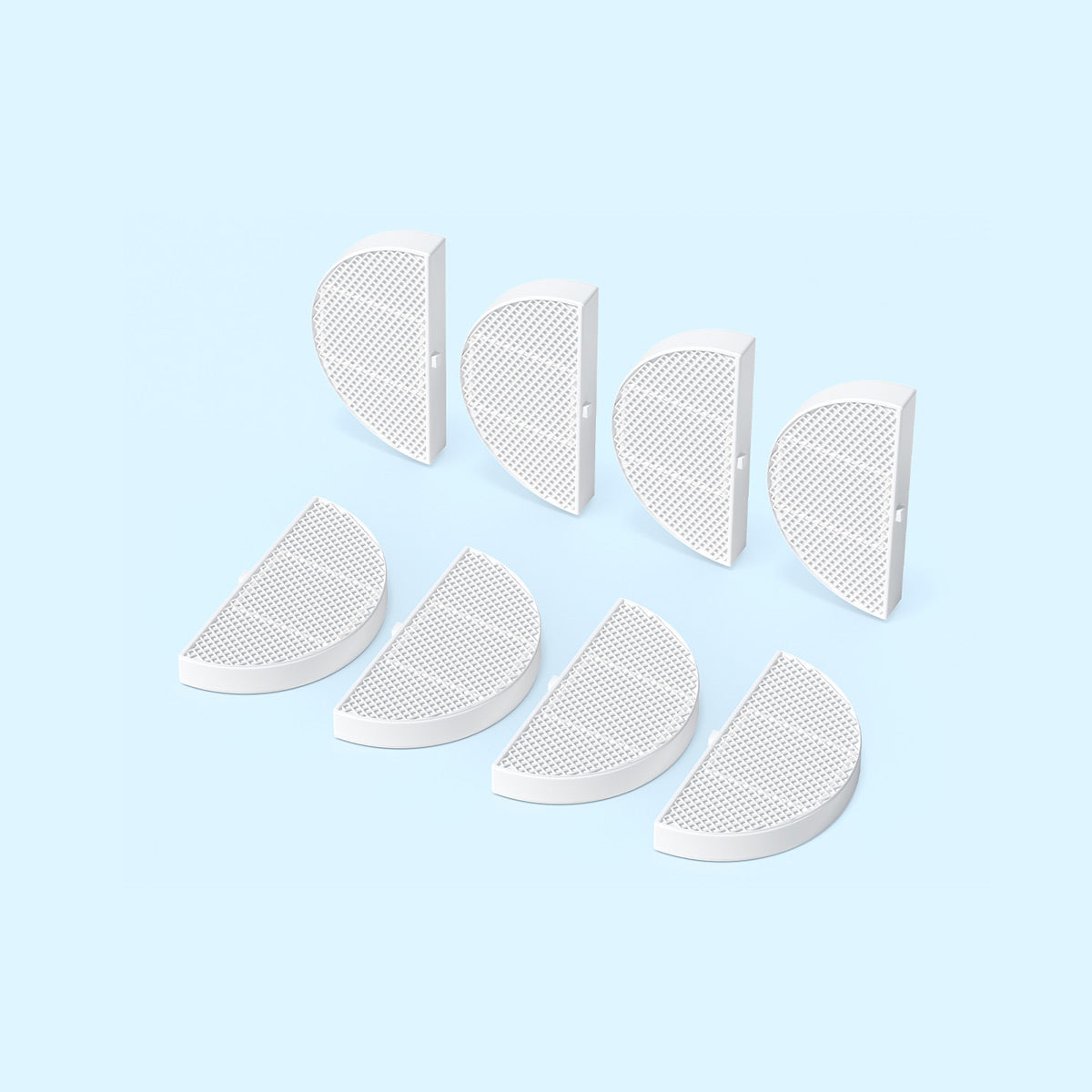 Baseus Cat Water Fountain Replacement Filter 8 Packs
Baseus Lotis Y1 Cat Water Fountain Filter Replacement is a pack of 8 filters for the Y1 Cat Water Fountain.
● 4-layer filtration system
● 2.5L large capacity for most breeds of cat
● Replace every 2-4 weeks
How to replace the filter element?
Please soak the filter up for 2 times and wash it gently before you install it.

Take off the water storage bowl, and open the filter tray, and take out the filters.

Push the lids of the filters open, and replace the filters.

After you change the filters, please press the power button for 5s, after the orange indicator goes out, the reset is successful.
Important Reminders
For your pet's health and to extend the life of your pet's water dispenser, it is recommended to change the water thoroughly and clean the tank, tray, foam filter and pump at least once a week. This will reduce stains in the water bowl.

Replace the filter element every 2-4 weeks. If you have multiple pets in your home or the local water quality is poor, please replace the filter element every 2-3 weeks.

If the water dispenser is noisy, check that the water level has reached the minimum level and that the water pump is not scaled.

2 filter elements are a set, so when you replace the filter element, you need to replace both.

Only for indoor use.