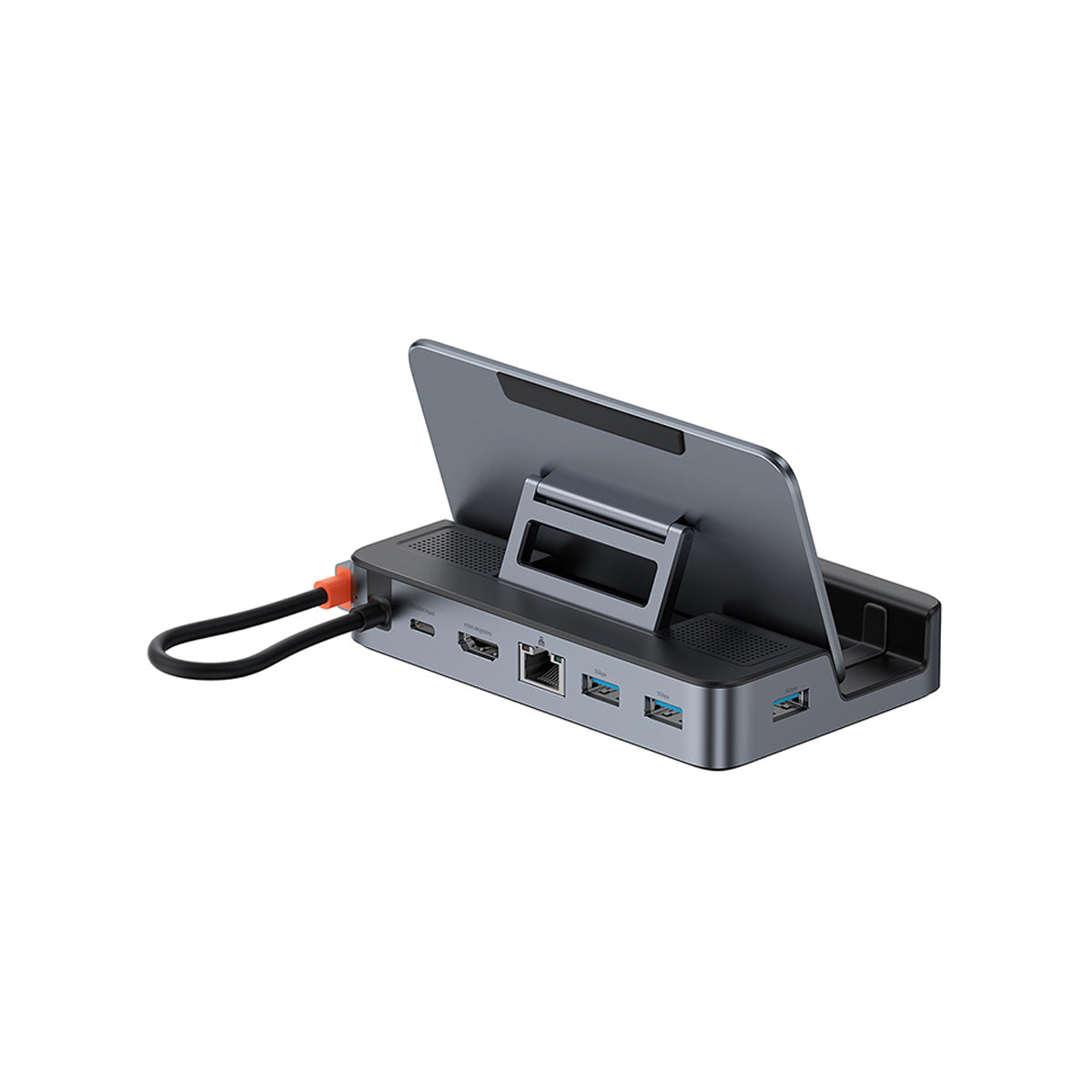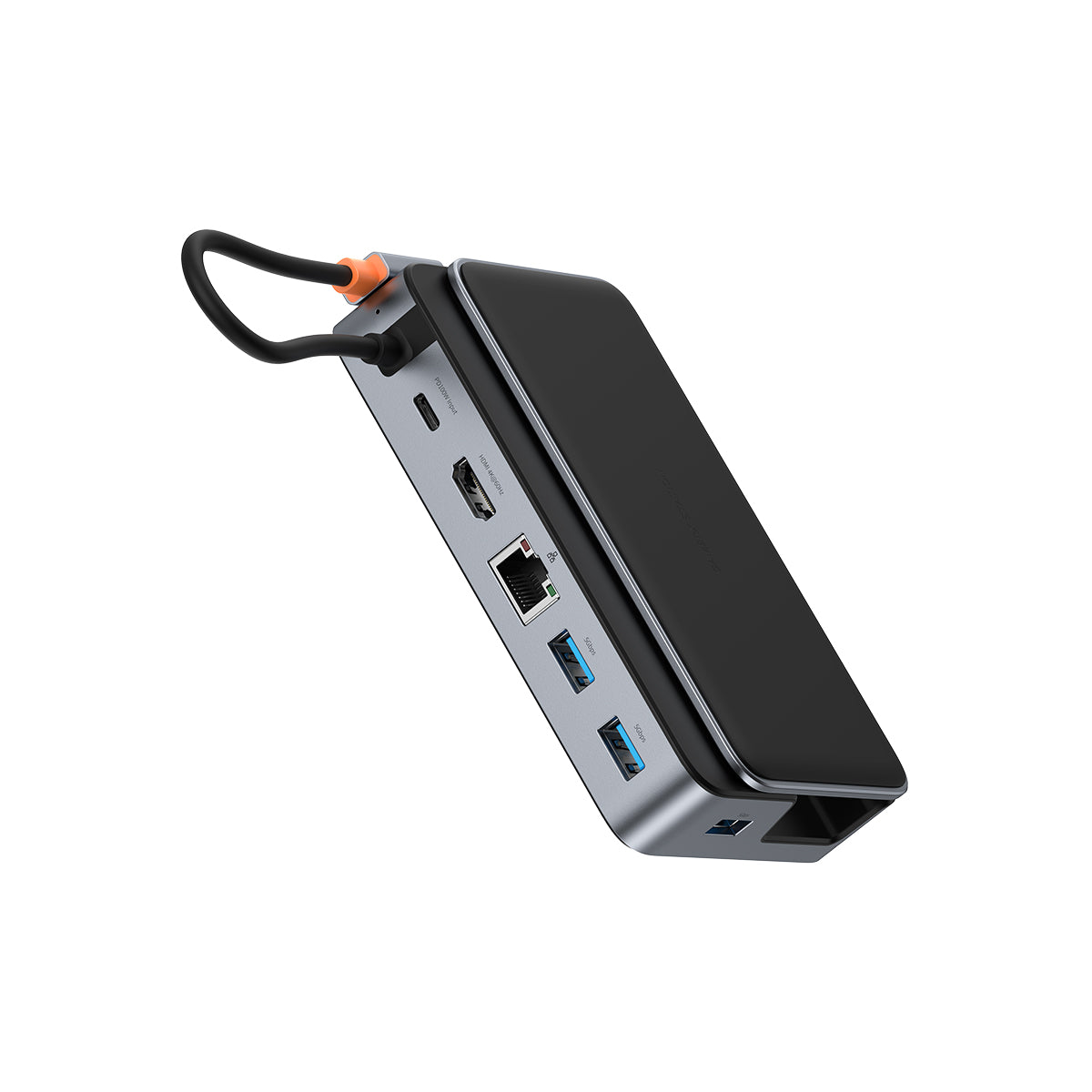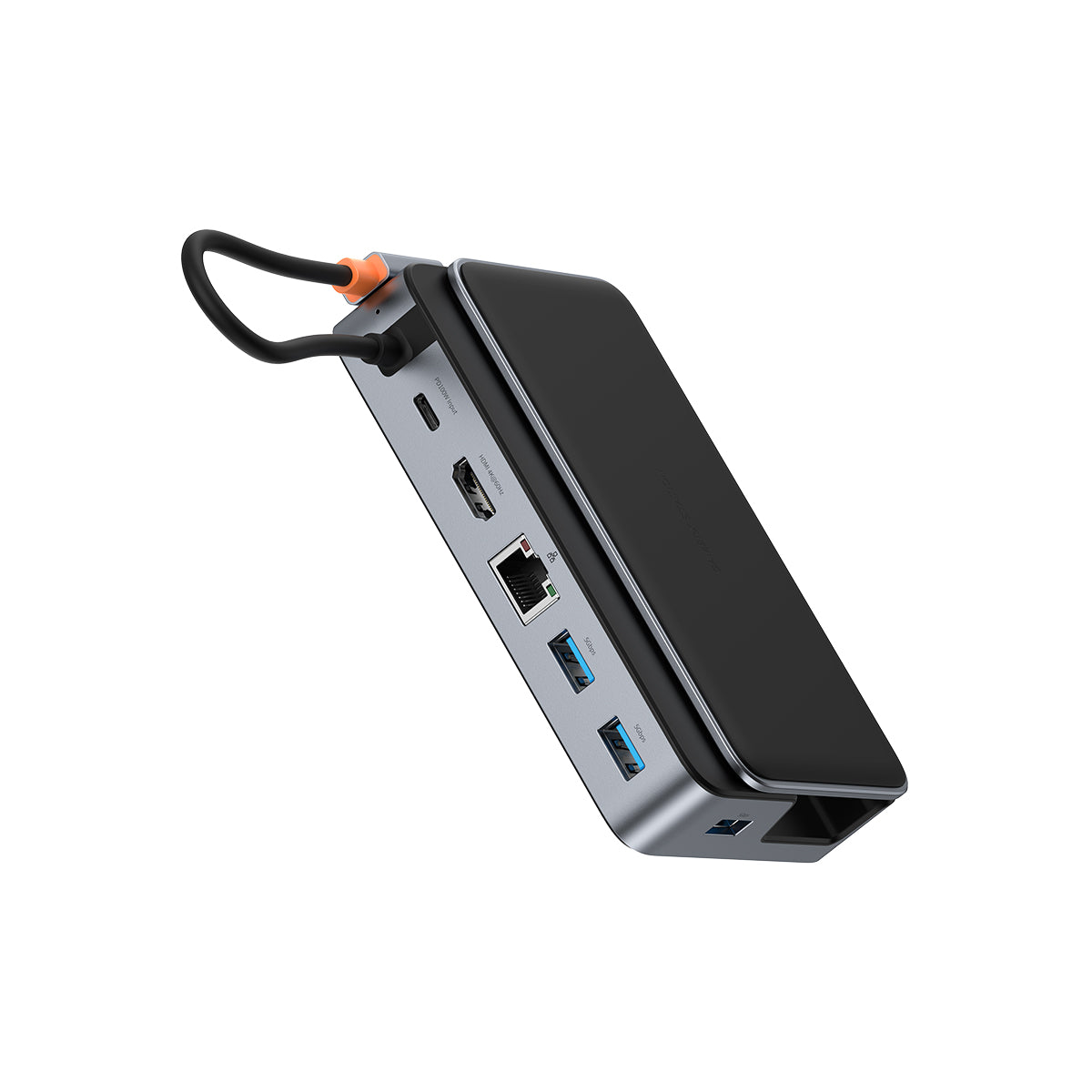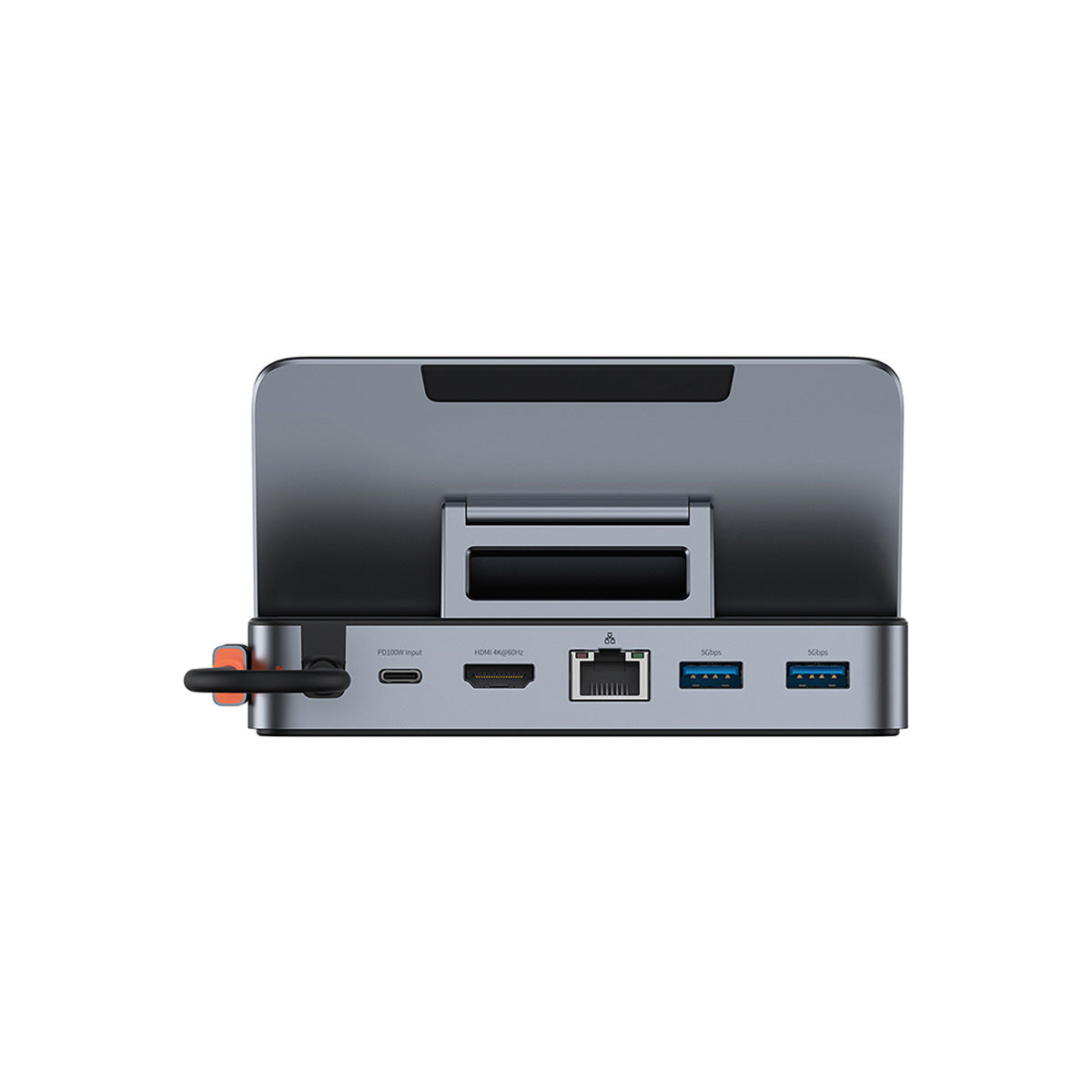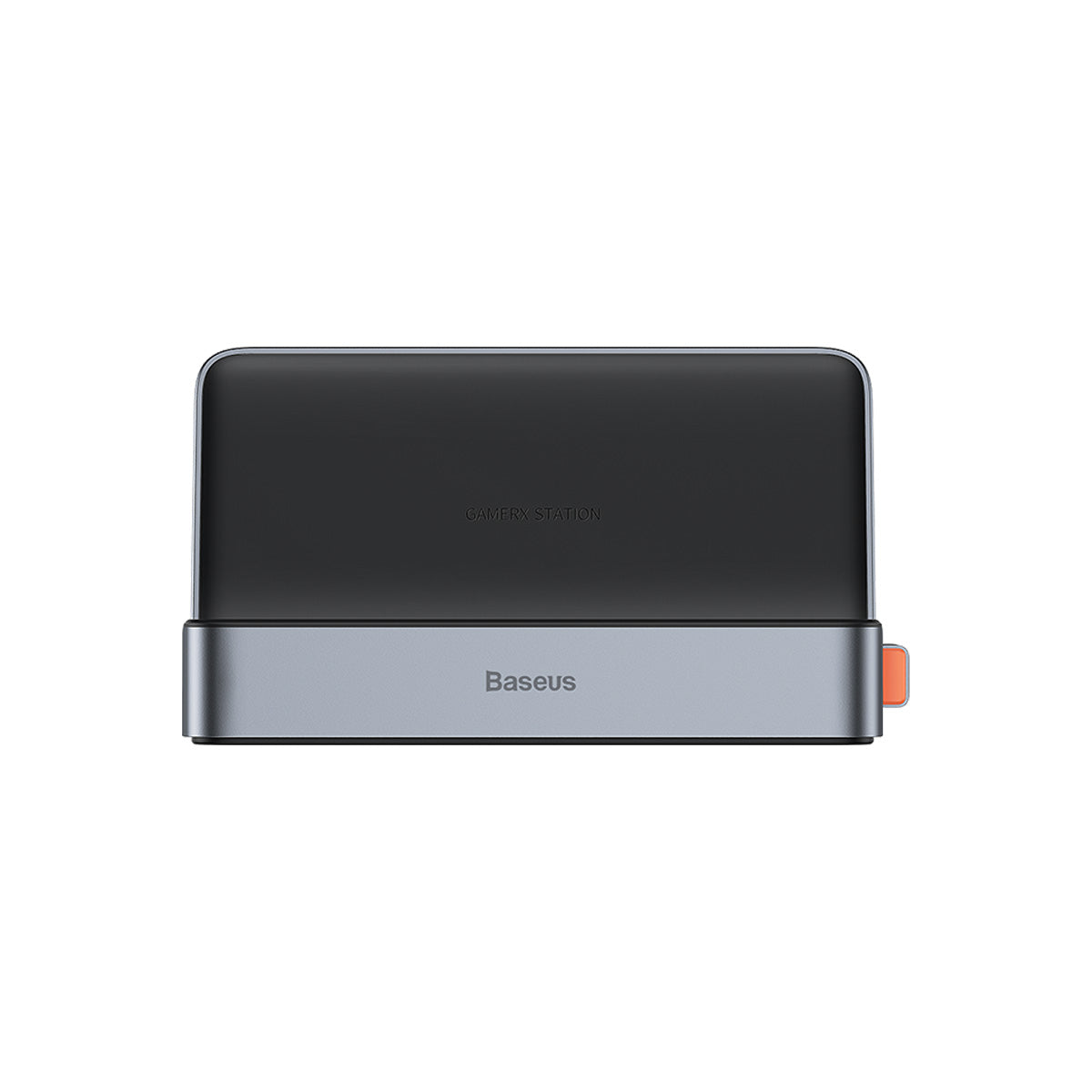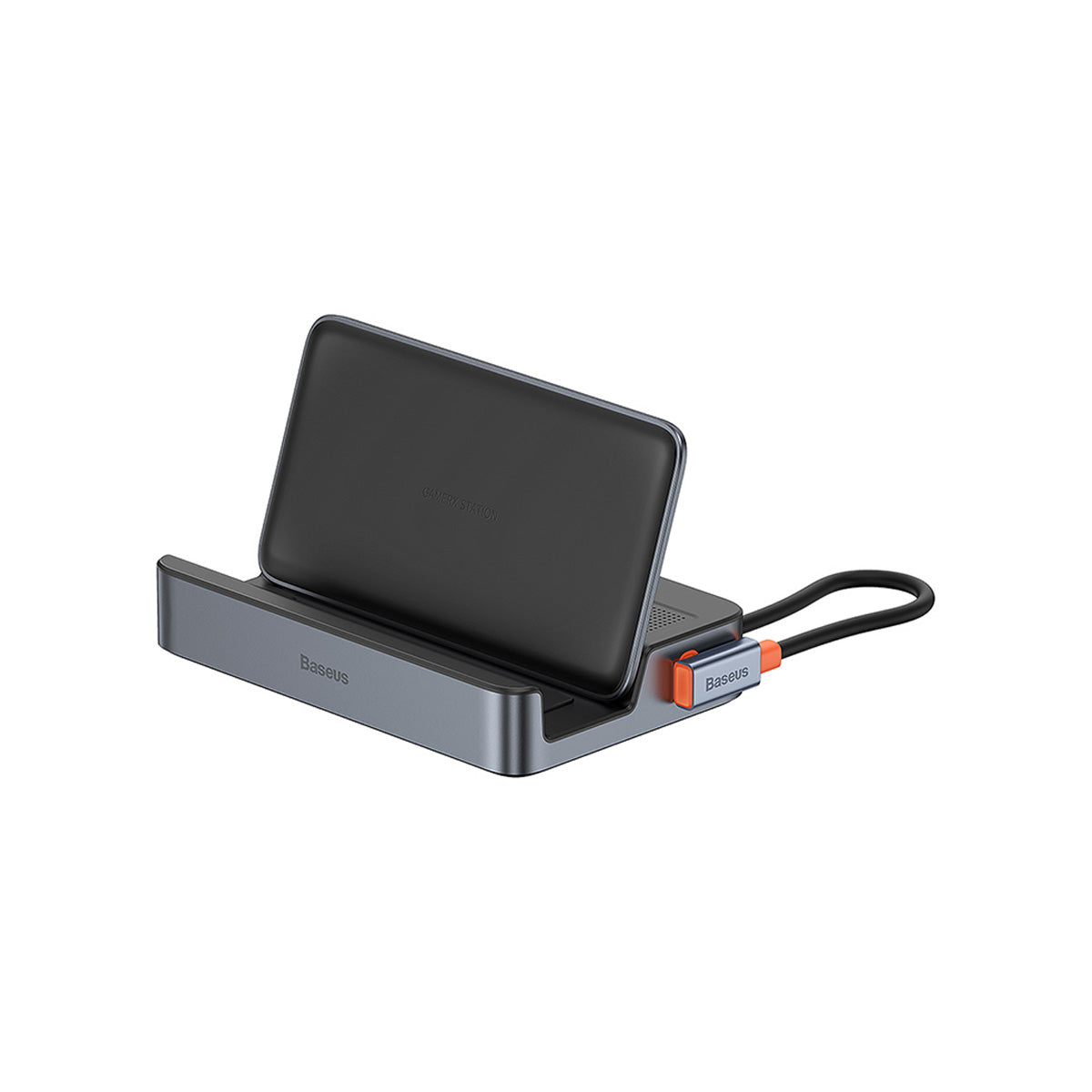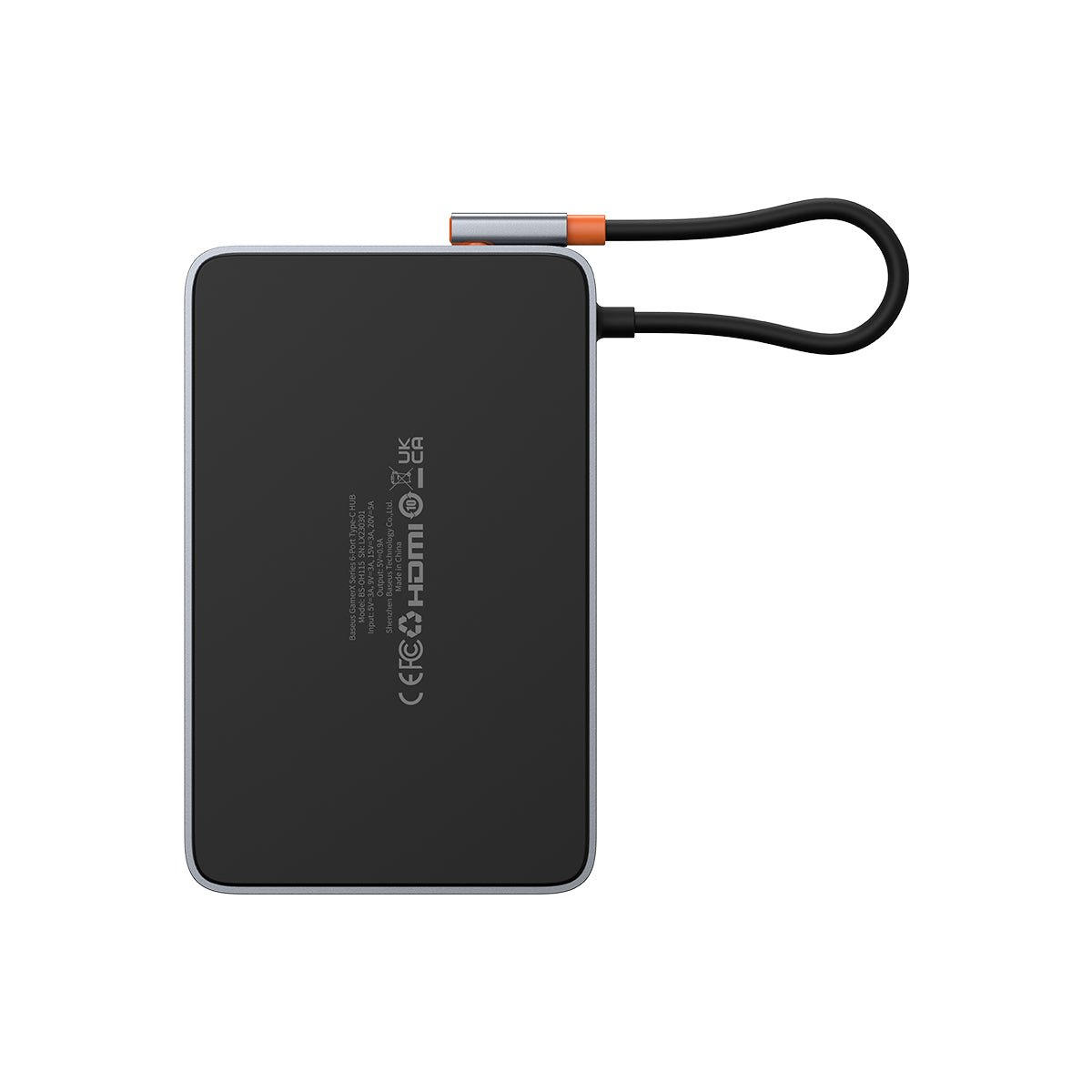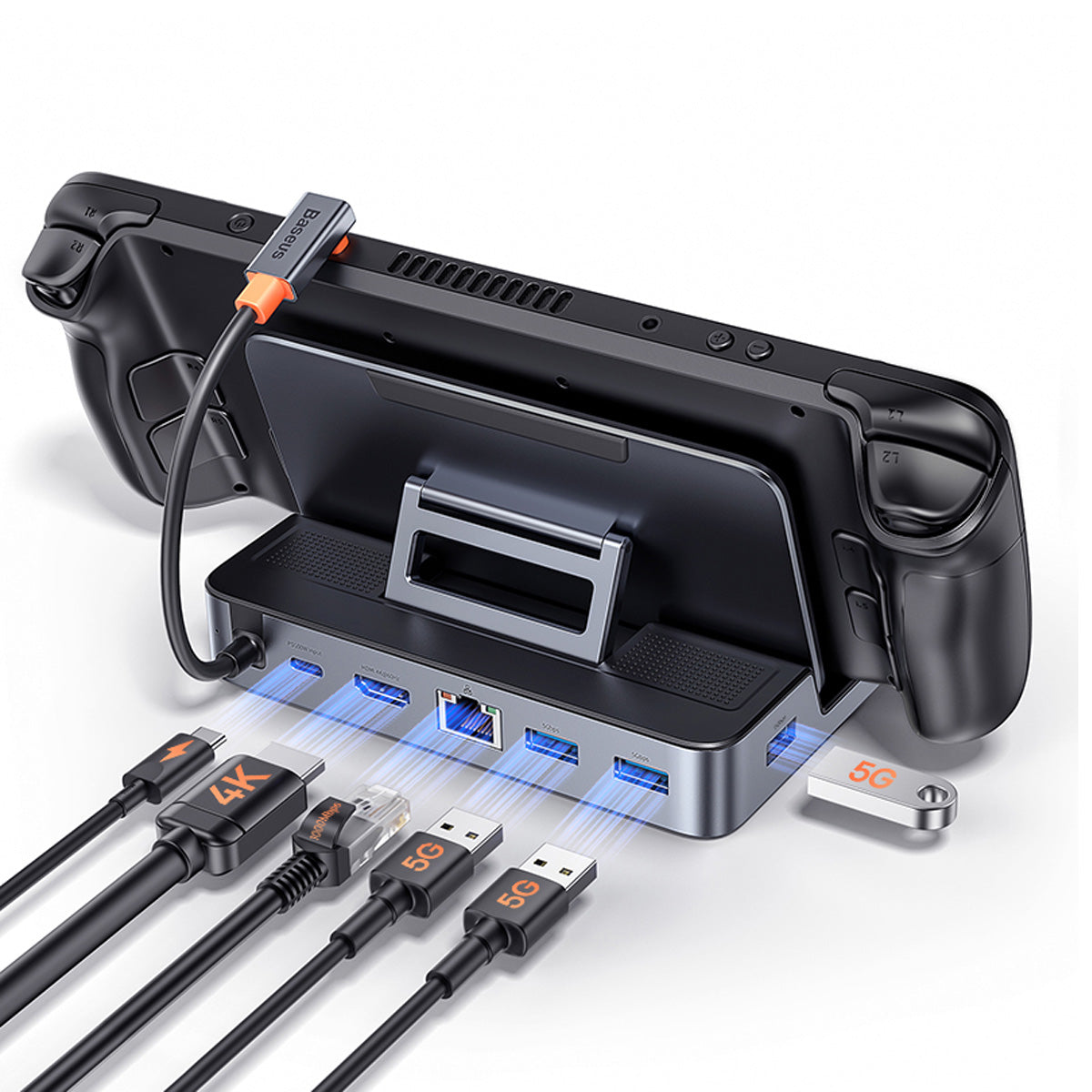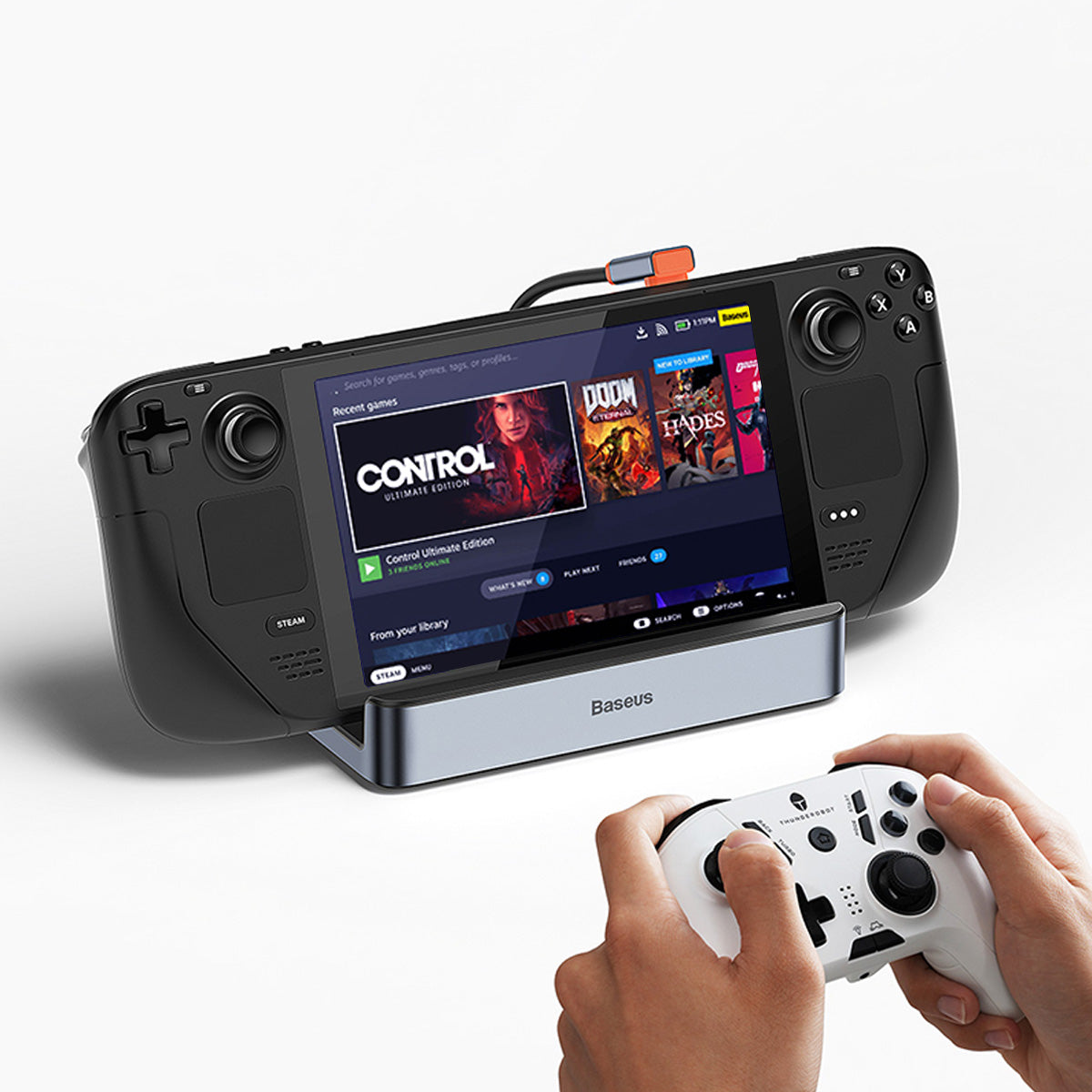 Baseus GamerX 6 Ports USB-C Steam Deck Docking Station
Our 6-in-1 design docking station for steam deck includes 1 HDMI port, 3 USB3.0 ports, 1 RJ45, and 1 type-C PD port, providing seamless connectivity and expansion options for your Steam Deck. And with an adjustable stand design, you can also put your steam deck on this dock with a protective case.
● 4K@60Hz Ultra Clarity
● All-in-One Solution for Steam Deck
● Fast Charging
● Lightning-Fast Data Transfer
● Gigabit Ethernet
In stock
Enjoy stunning 4K@60Hz picture quality with our Steam Deck Docking Station, providing an immersive gaming experience like no other. Also Compatible backward with 2K@60Hz, 1080P@120Hz.
With a maximum 100W power output from the type-C PD port, you can quickly charge your laptop and cell phone, and also make your Steam Deck stay powered-up during games, ensuring uninterrupted gaming sessions.
Our USB3.0 ports offer up to 5Gbps data transmission speed, allowing you to transfer large files and pictures in seconds
The RJ45 port provides stable and high-speed Ethernet with network speeds up to 1000MB/s, ensuring efficient work and play.No need to worry about lagging internet speed at all.
Compare Baseus Hubs&Docks
Number of Ports
7
9
12
6
17
USB Interface
2 x USB-A 3.0
1 x USB-A 2.0
2 x USB-A 3.0
1 x USB-A 2.0
3 x USB-A 3.0
1 x USB-C 3.0
3 x USB-A 3.0
3 x USB-A 3.0
2 x USB-C 2.0
Power Delivery

100W
100W
100W
100W
100W
HDMI Maximum Resolution

4K@60Hz
4K@120Hz
4K@60Hz
4K@60Hz
4K@30Hz
Gigabit Ethernet

✘
✔
✔
✔
✔
MicroSD/TF Card

✘
SD+TF Card
SD+TF Card
✘
SD+TF Card
Data Transfer Speed

5Gbps
5Gbps
5Gbps
5Gbps
5Gbps