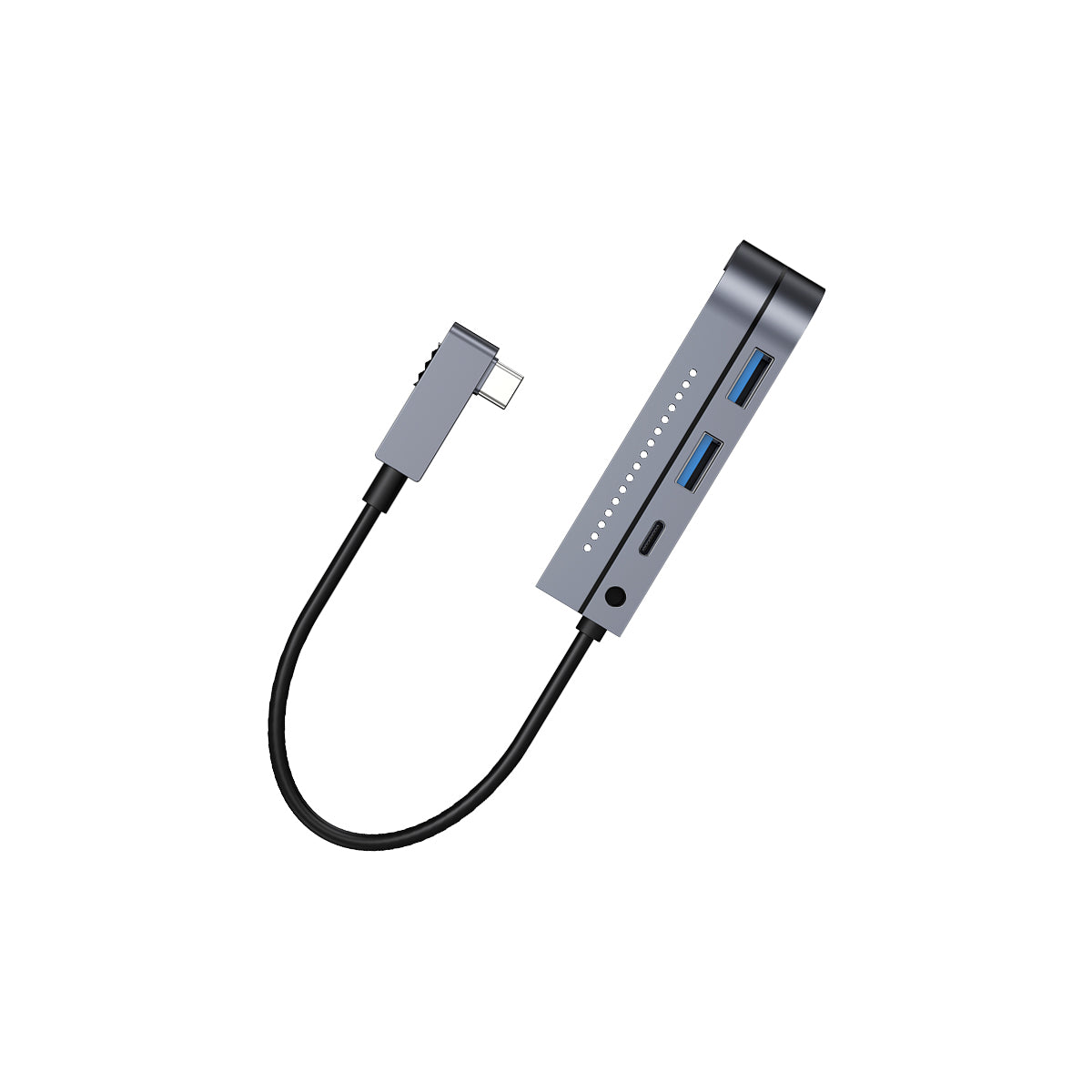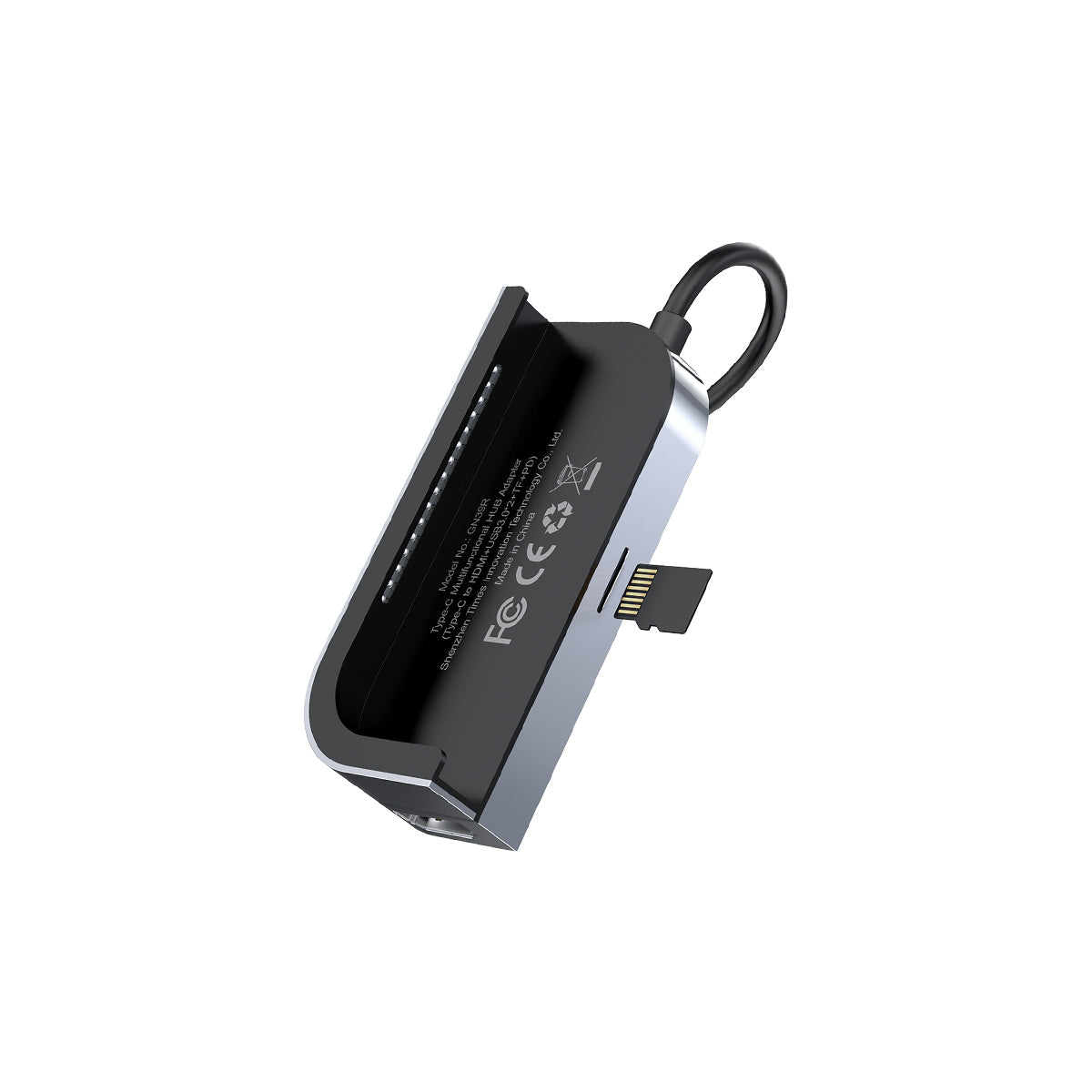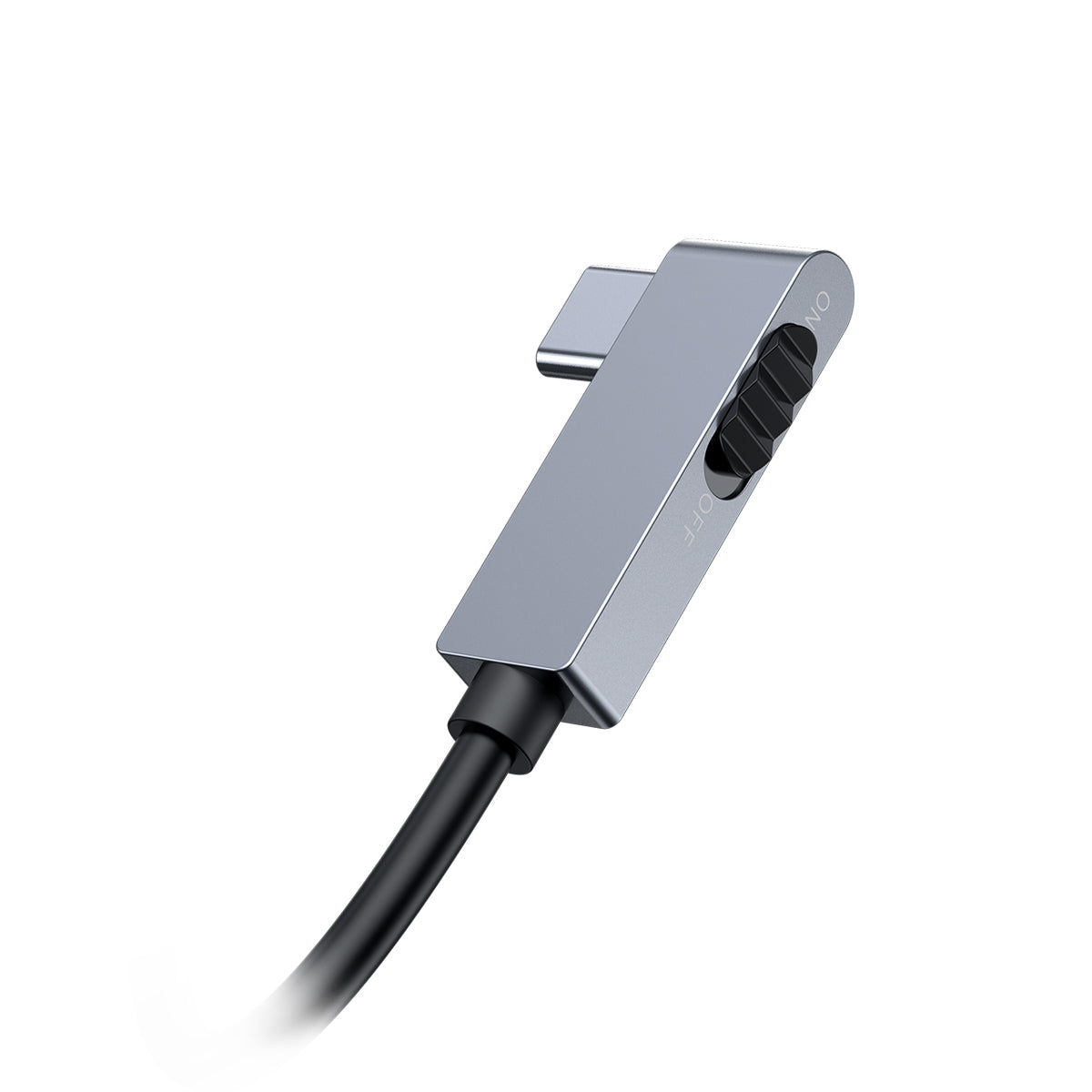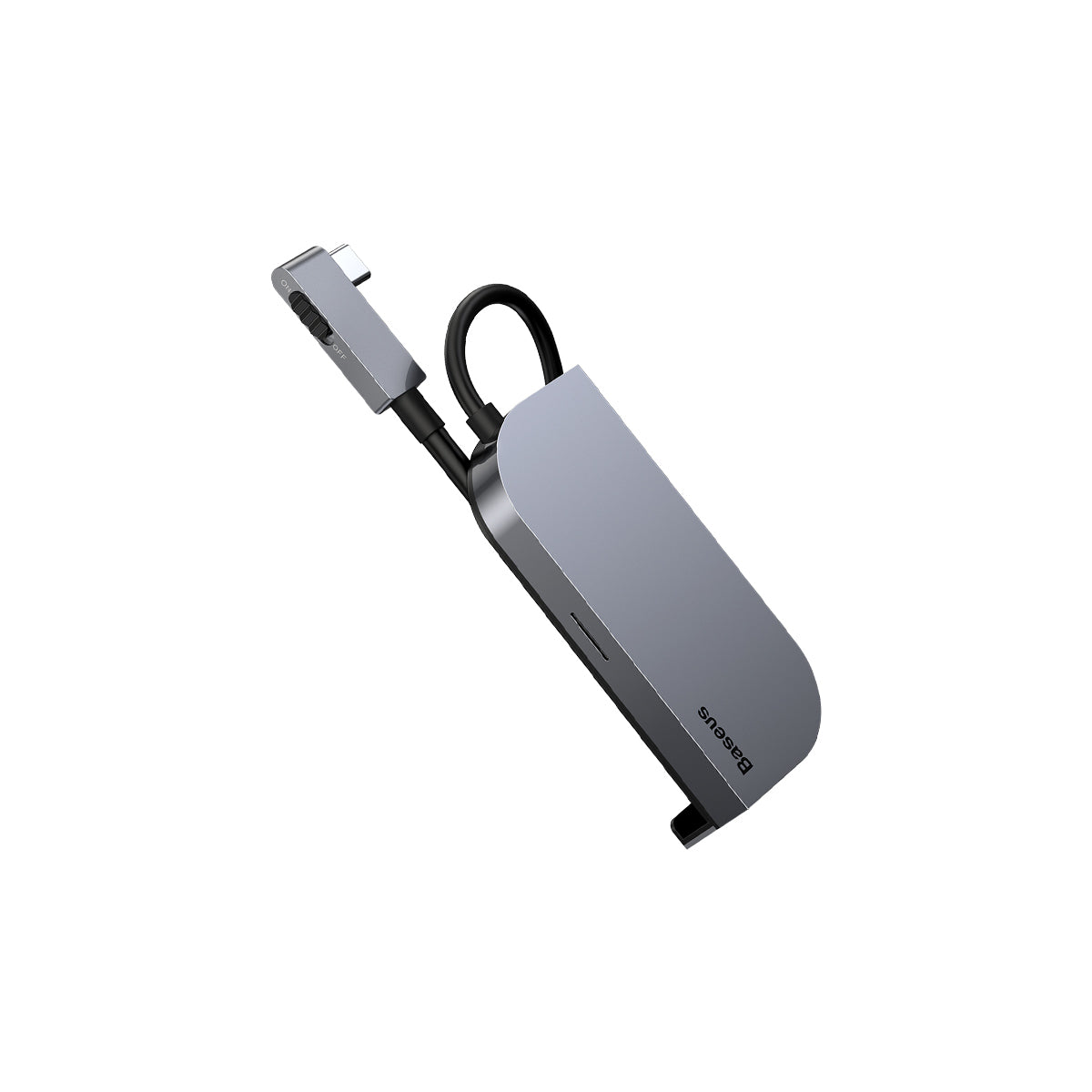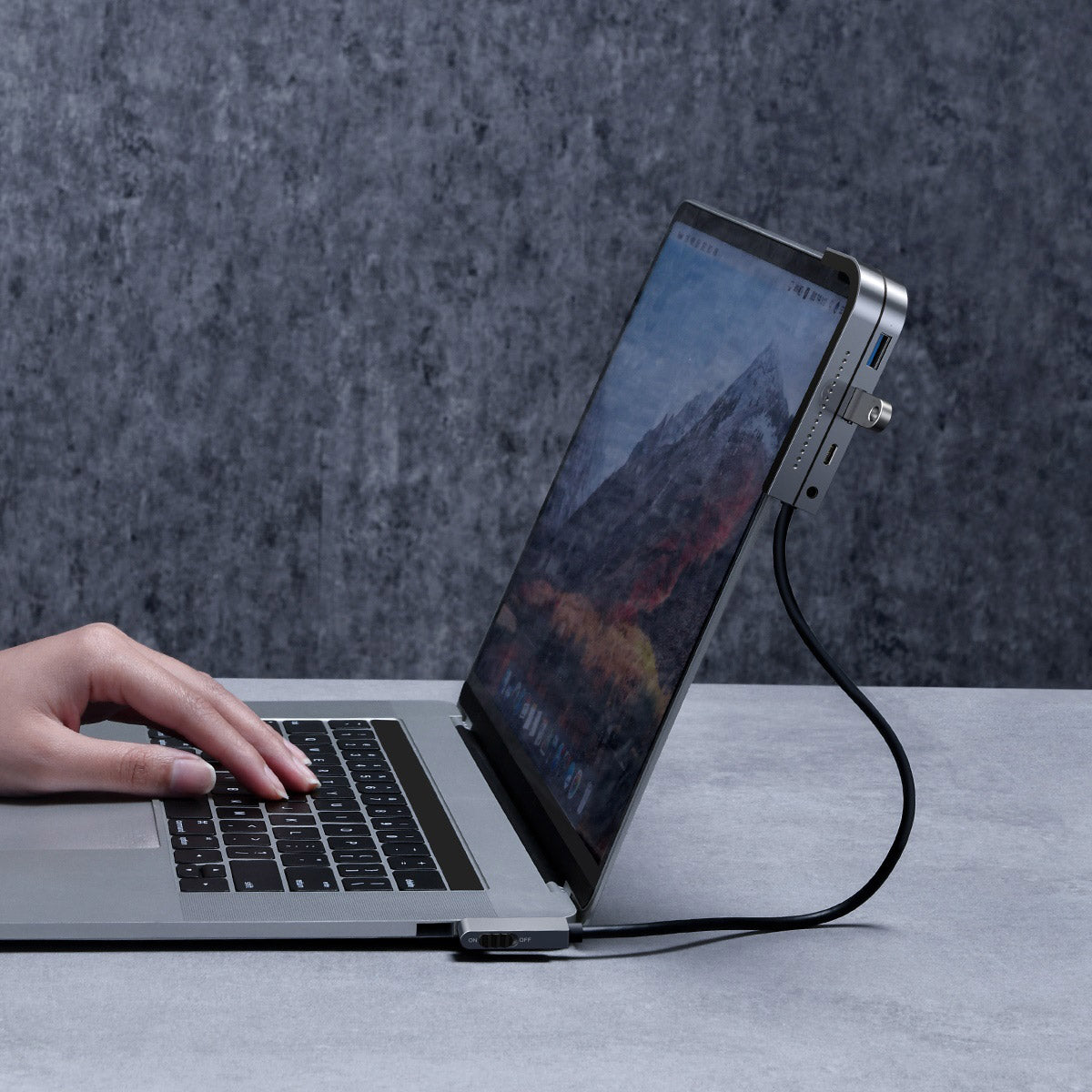 Baseus 6 in 1 USB-C Hub
● Creative Mobile Hub
● Fast Charge & Data Transfer
● Crystal Clear 4K Resolution
● iPad Pro and MacBook Pro Matching Design
● Universal Compatibility
6-in-1 USB C HUB, Baseus New Adapter for iPad Pro & Air Series
This USB C Hub is compatible with iPad Pro & Air series. Makes Your Pad more versatile. It easily extends the USB-C port of your laptop to 4K HDMI, 5Gbps USB 3.0 Port, TF/ SD Card Reader, fast USB-C PD charging port and 3.5mm Headphone Jack. Plug & Play, with no additional drivers or installation necessary.
Build-in intelligent Chips, the newest USB-C Hub specifically engineered for Pad accessories. Portable and compact body enable you to put it into your pocket, suitcase or purse and take it anywhere you go.
In addition, we added an independent switch to conserve energy when not in use. We have extended the length of the cable so that the Hub can be used on more devices.
4K HD Vedio Diaplay Output
Mirror or extend your screen with the HDMI port and directly stream 4K@30Hz UHD or Full HD 1080p video to HDTV, monitors, or projectors. (Tips: Video output for 2018 iPad Pro is 2K@60HZ resolution)
USB 3.0 Standard Data Transmission Speed
The super-speed USB 3.0 ports transfer data up to 5Gbps(10x faster than USB 2.0), fast enough to transfer images, files, and videos in seconds. Allow you to connect more USB-A peripherals such as phones, keyboard, mouse, U flash, cameras, printers, and other devices.
2T TF Card Reader,Fast Reader
2T rapid reader.zero-latency editing.The TF card reader is designed to meet the needs of photographers and vieo editors.Fast reading without delaying your workflow.Read TF card content at high speed, copy easily.
3.5mm Audio Jack Port Adapter
USB-C fast PD charging port supports max 60W power delivery for your type-c laptop, no worrying about power shortage. 3.5mm Audio and Mic Port can transmit audio and video simultaneously, allow you to connect speaker or headset and enjoy good quality sound.
60W USB C PD Fast Charging Port Adapter
USB Type C prot is fast PD fast charging port.
PD power input as high as 60W,so you can still work and surf while quickly charging your devices.
Independent Power Switch for Pad Pro Air
This hub has an independent switch to conserve energy when not in use.No need to plug and unplug the hub repeatedly, and it can also be used as a dust plug for Type C interface.Keep the interface always clean.
Independent Working Chip,More Smart
Every function is controlled by an independent intelligent chip to ensure outstanding performance. Plug and play, no need to install any driver/software, connect your USB-C dongle directly to your devices.
Numerous Heat Vent,Faster Cooling and Safer
Very powerful heat dissipation function. Keep the product at normal temperature while working.Reasonable working temperature can extend the use time of HUB and ensure the safety of iPad
Hanging Design Blends,Tightly Fit Without Falling
The self-adaptive flat-bend angle dose not block the screen and fits snugly in the socket.Made of aviation alloy, the same texture as your iPad.This is best partner for your Pad.
Specs
| | |
| --- | --- |
| Hardware Interface: | HDMI, SDXC, USB 3.0 |
| Number of Ports: | 6 |
| Operating System: | ios |
| Weight: | 2.29 ounces |