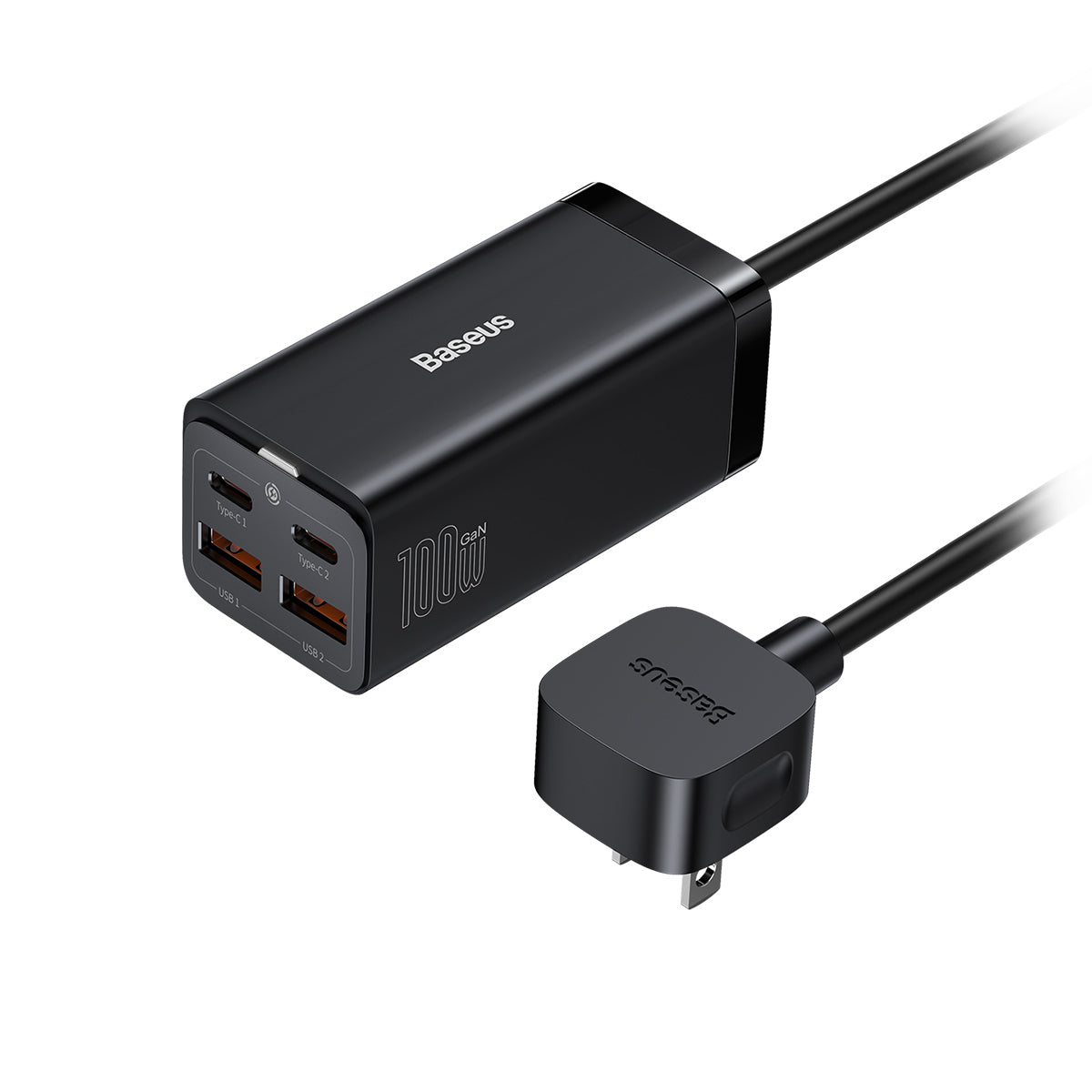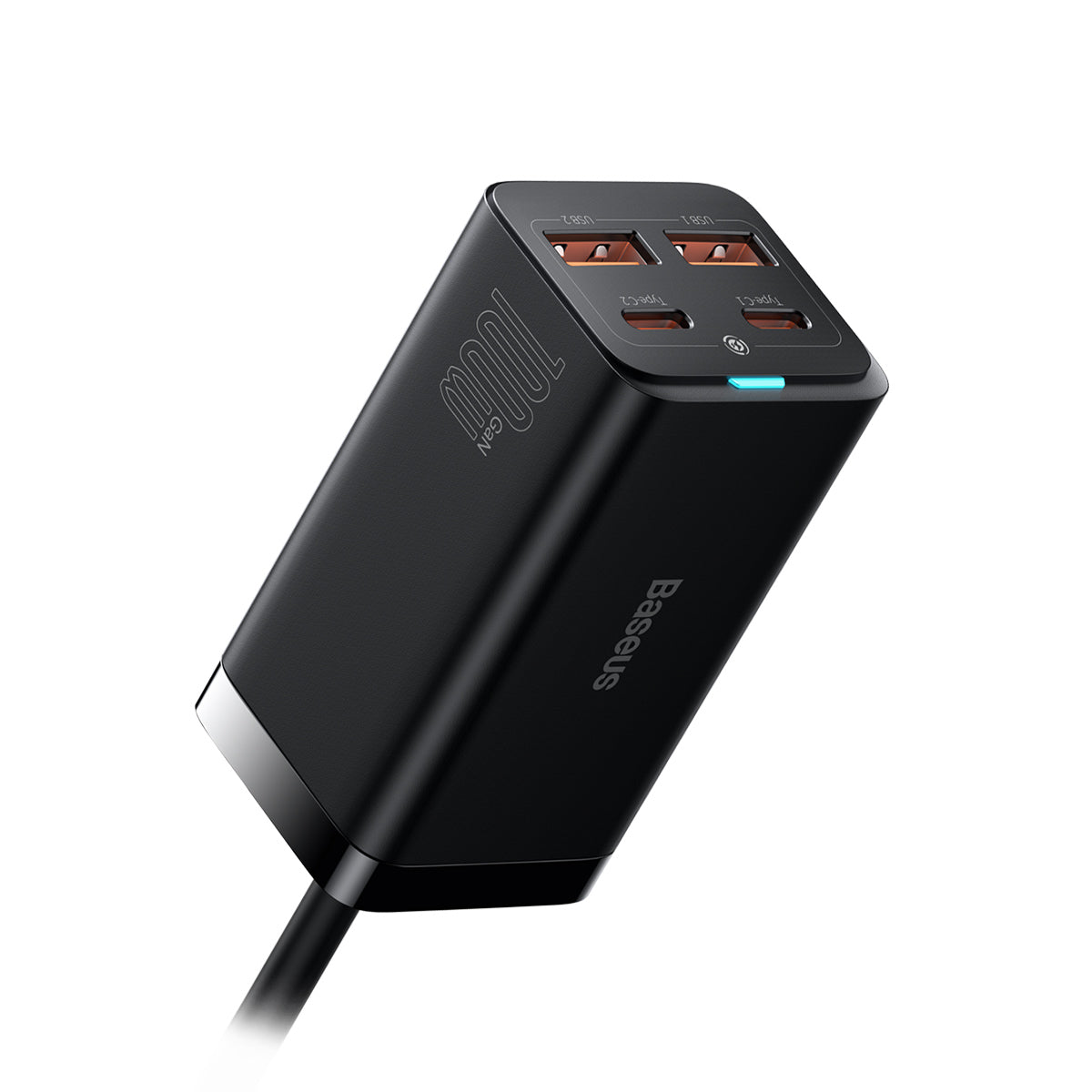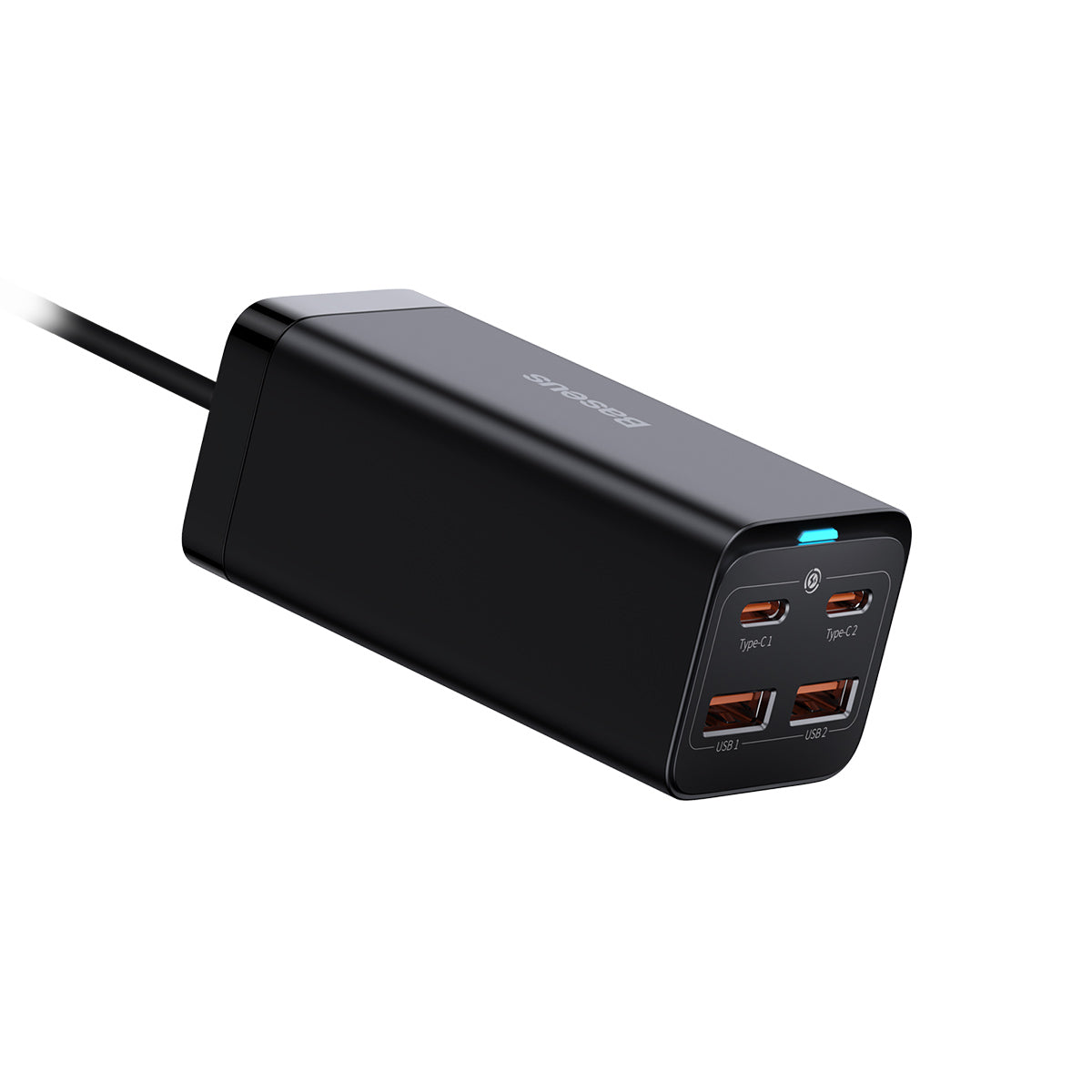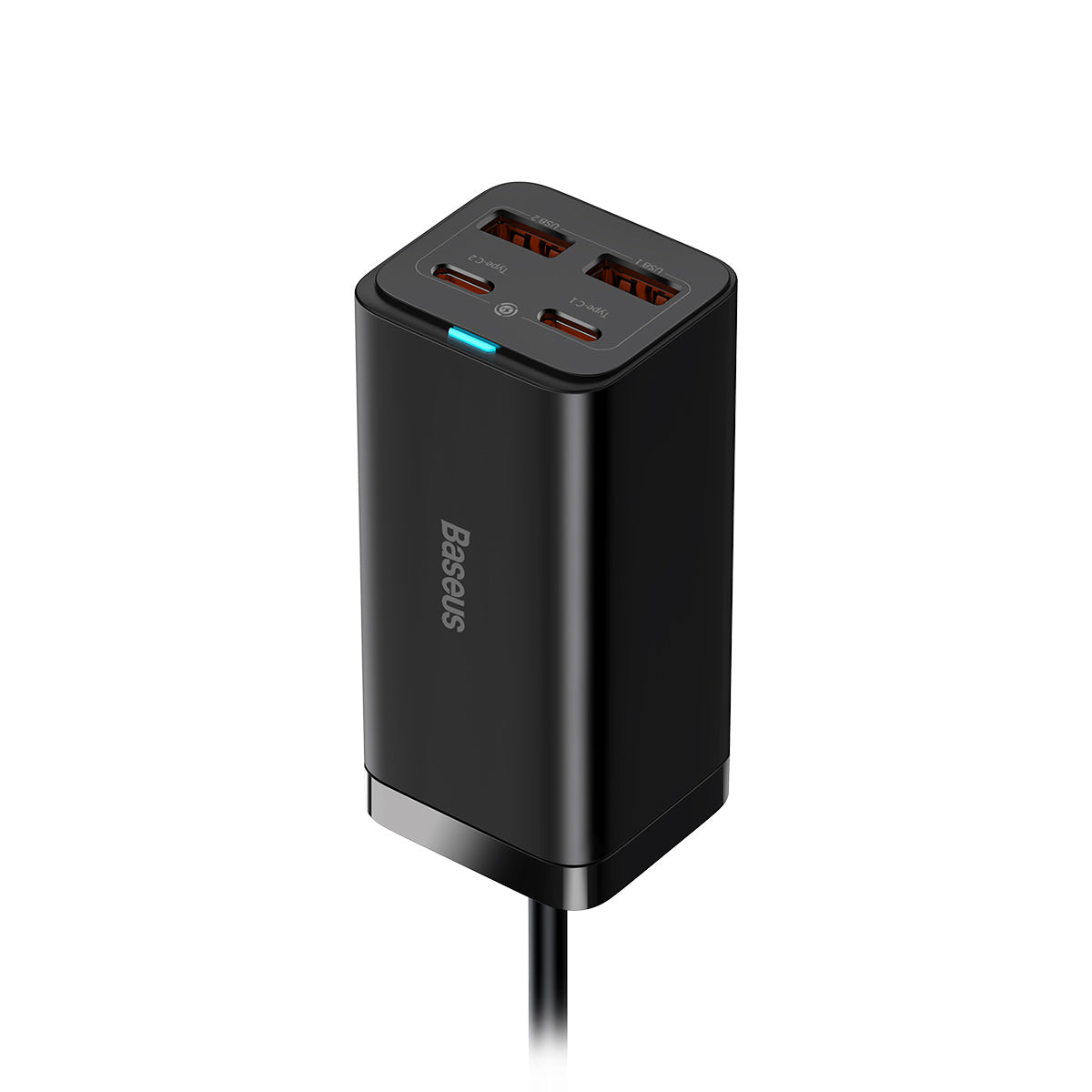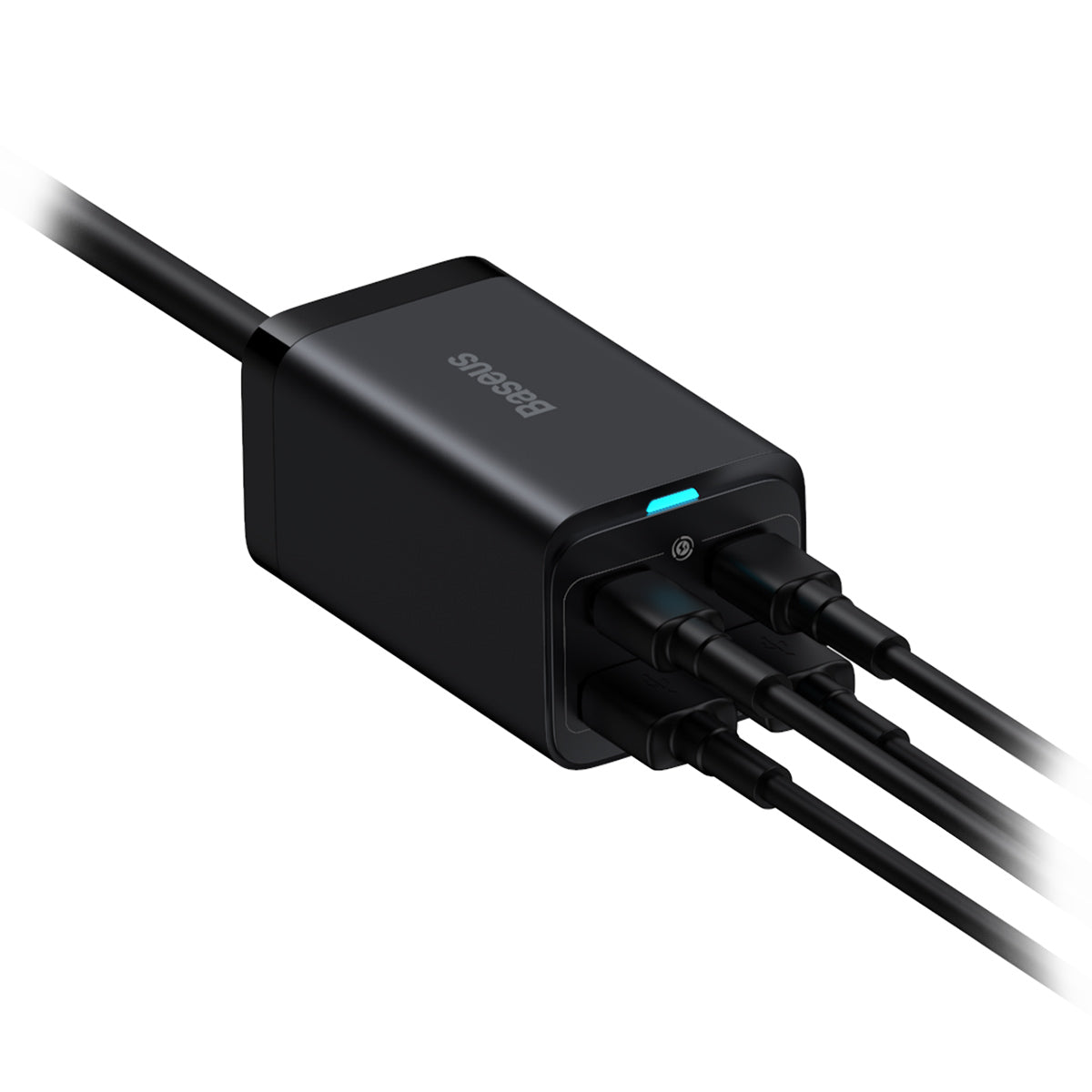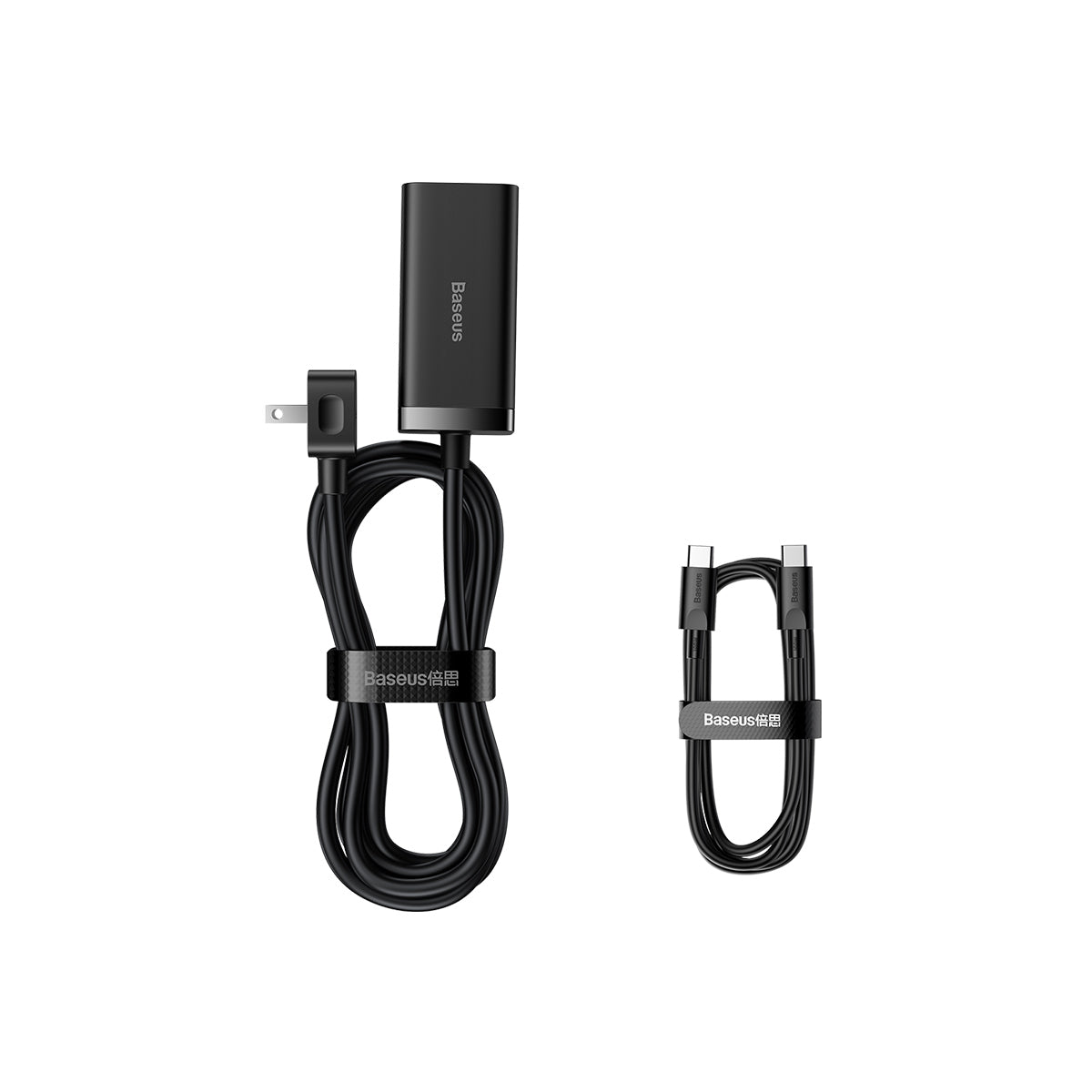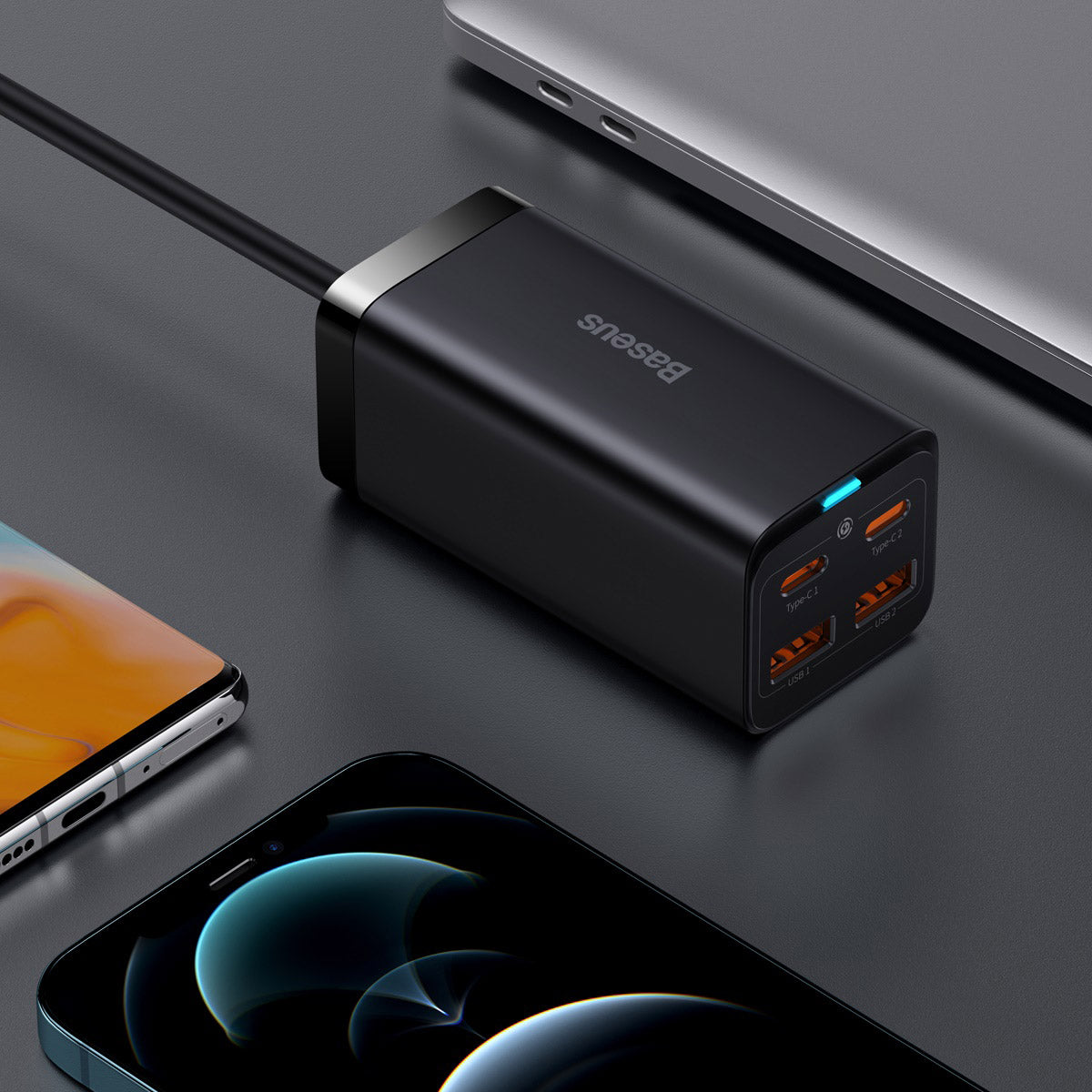 Baseus GaN3 Pro 4 Ports Desktop Charger 100W
PowerDyna 100W Desktop Charger is a corded GaN fast charger with 4 ports, 2 USB-C, and 2 USB-A. Any of the Type-C interfaces support up to 100W output when the other 3 are idled, and will deliver the optimal power when more devices are plugged in.
● The New GaN3 USB-C Charger
● 100W High Speed
● Power Up to 4 Devices Simultaneously
● Smaller Size, More Power
In stock
100W USB C Fast Charging
Use 100W USB-C Port with the included 100W USB C to USB C fast charging cable to fully charge your Macbook pro 16" in just 2 hours.
Wide Compatibility
Supports fast charging for smartphones, tablets and laptops such as iPhone, iPad, Samsung Galaxy, Macbook Pro, Dell XPS and more.
What's in the box
Baseus 100W Desktop Charger with 5ft AC Extension Cable*1, USB-C to USB-C Cable 100W 3.3ft*1, User Manual*1.
PS: When more devices were connected, the power strip needs to choose the right quick charging protocol and split the power to each device, which will cause disconnection 2-3 times before entering quick charging, it's a safety measure.)