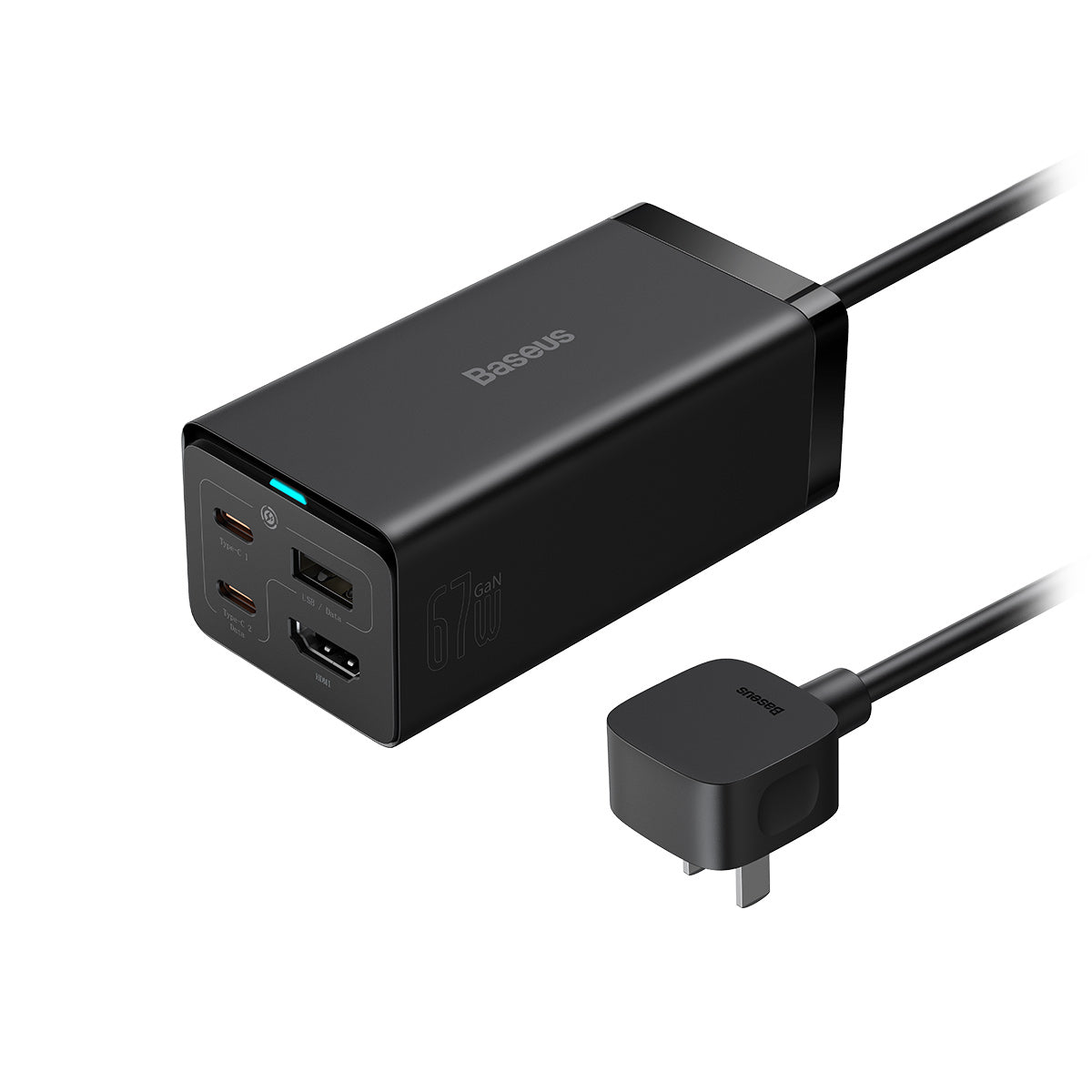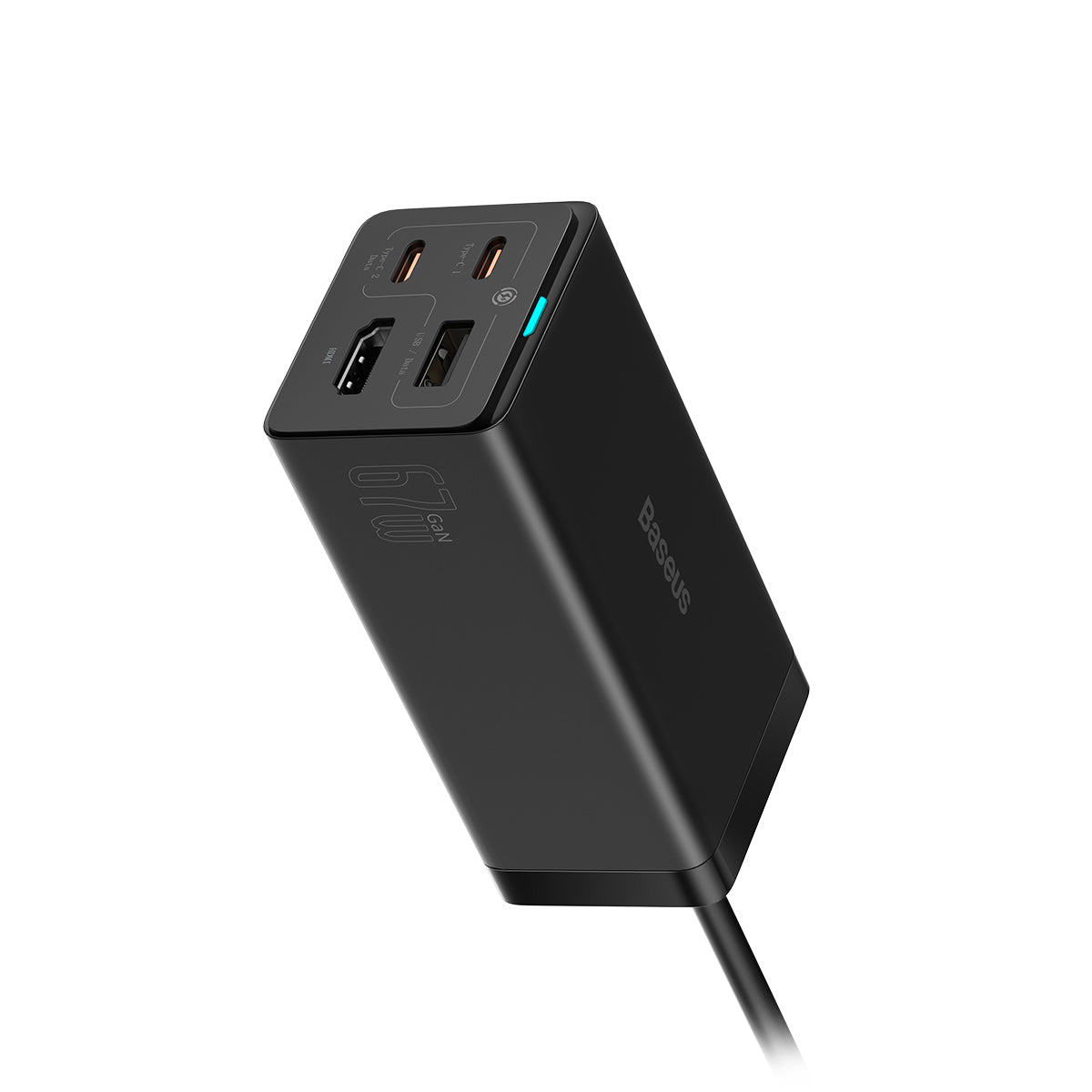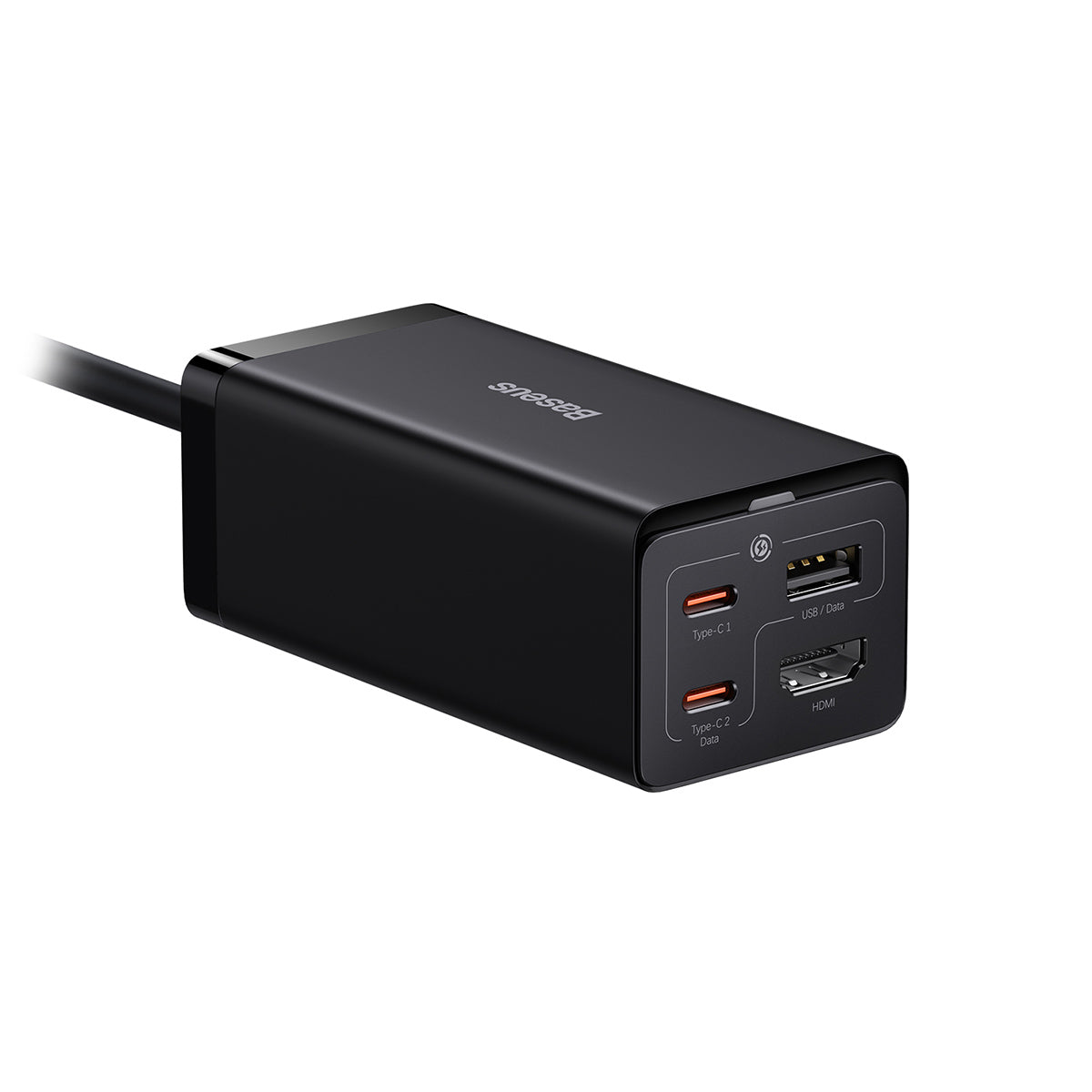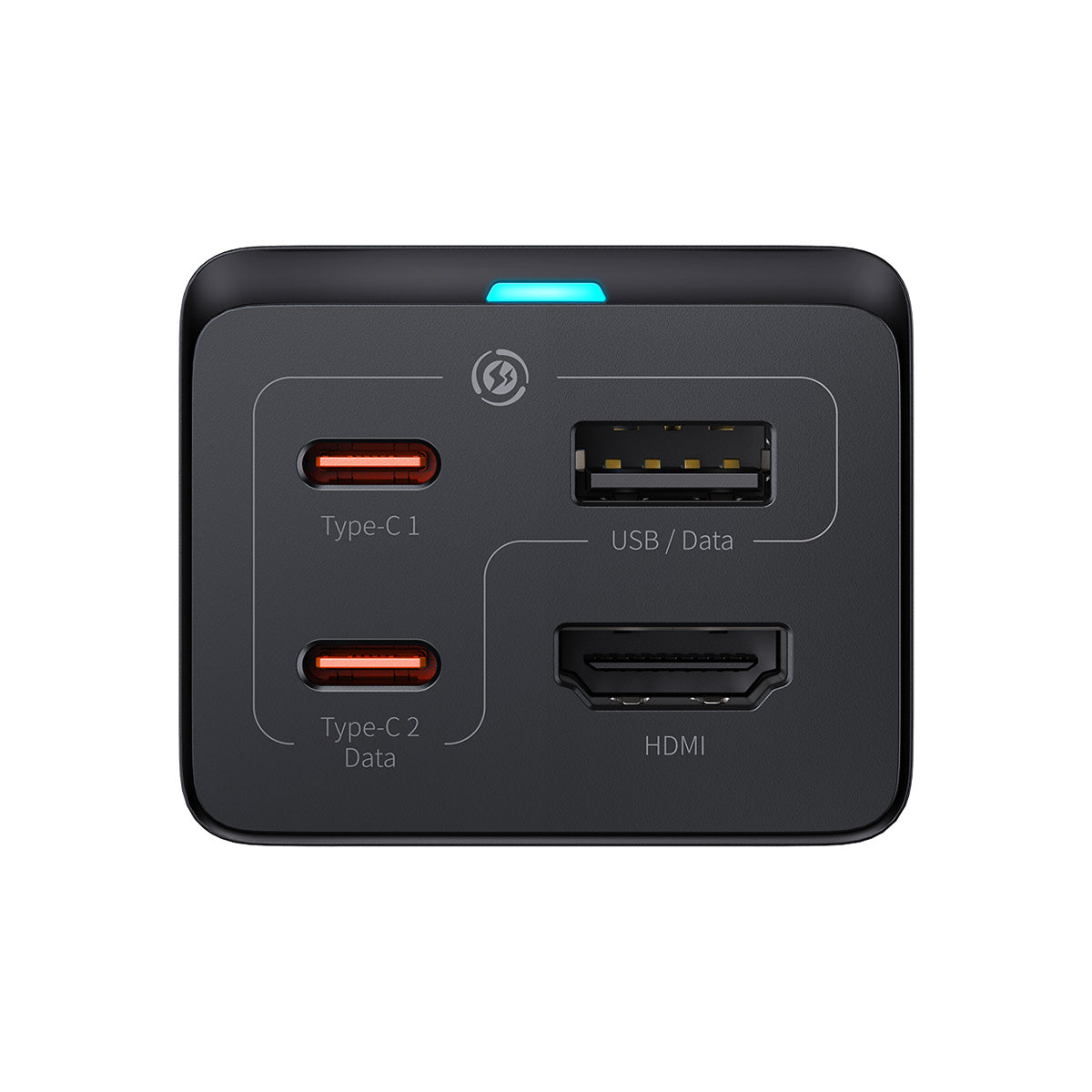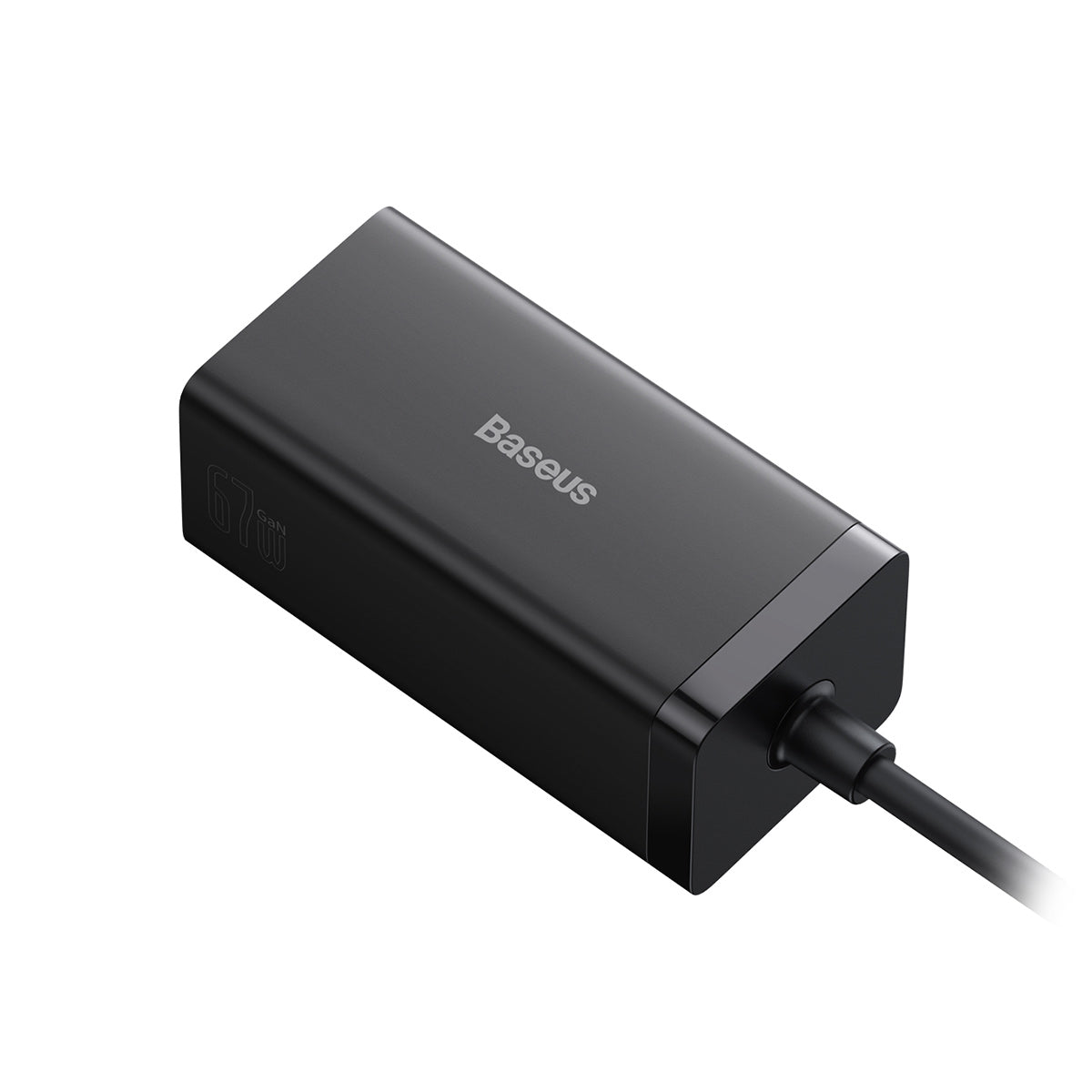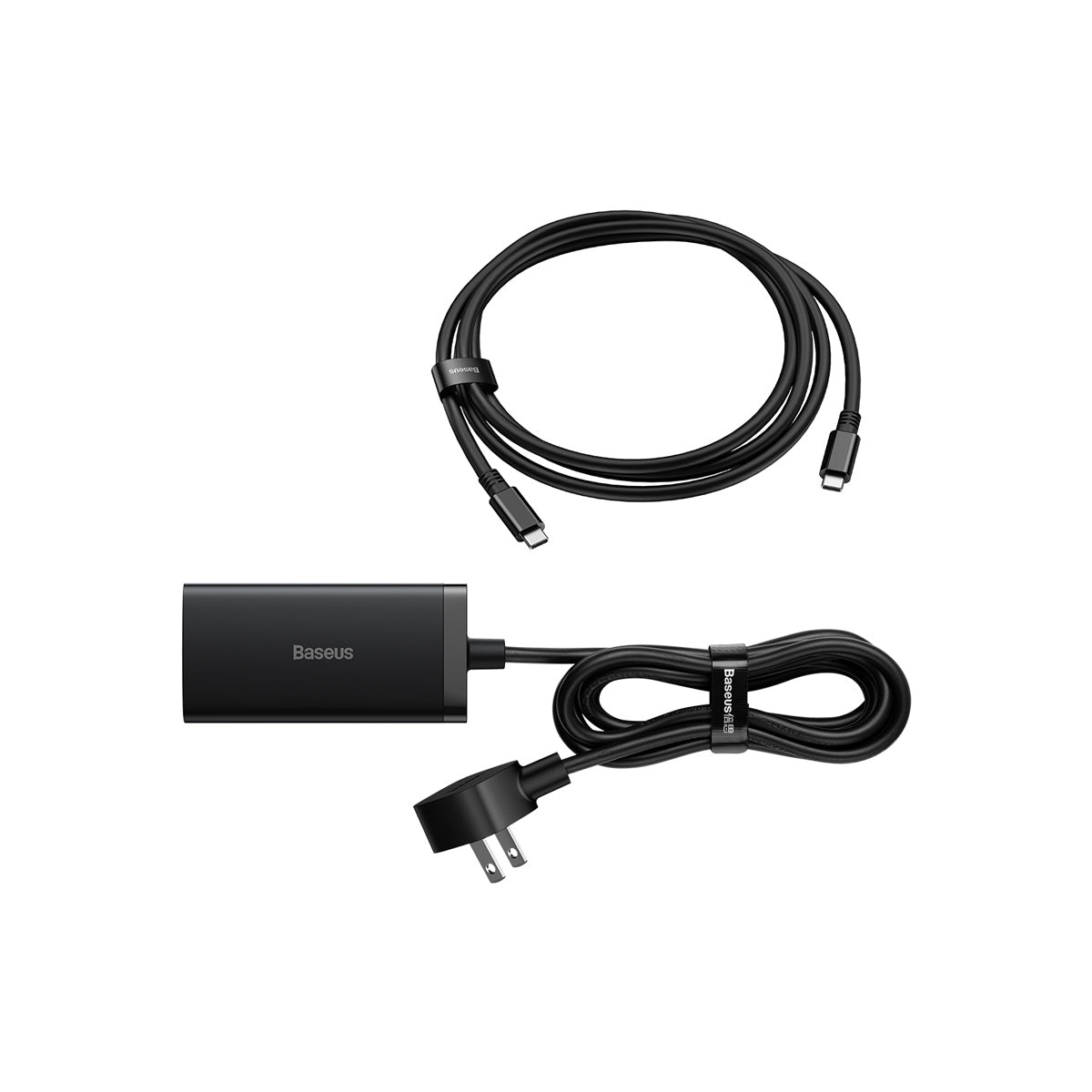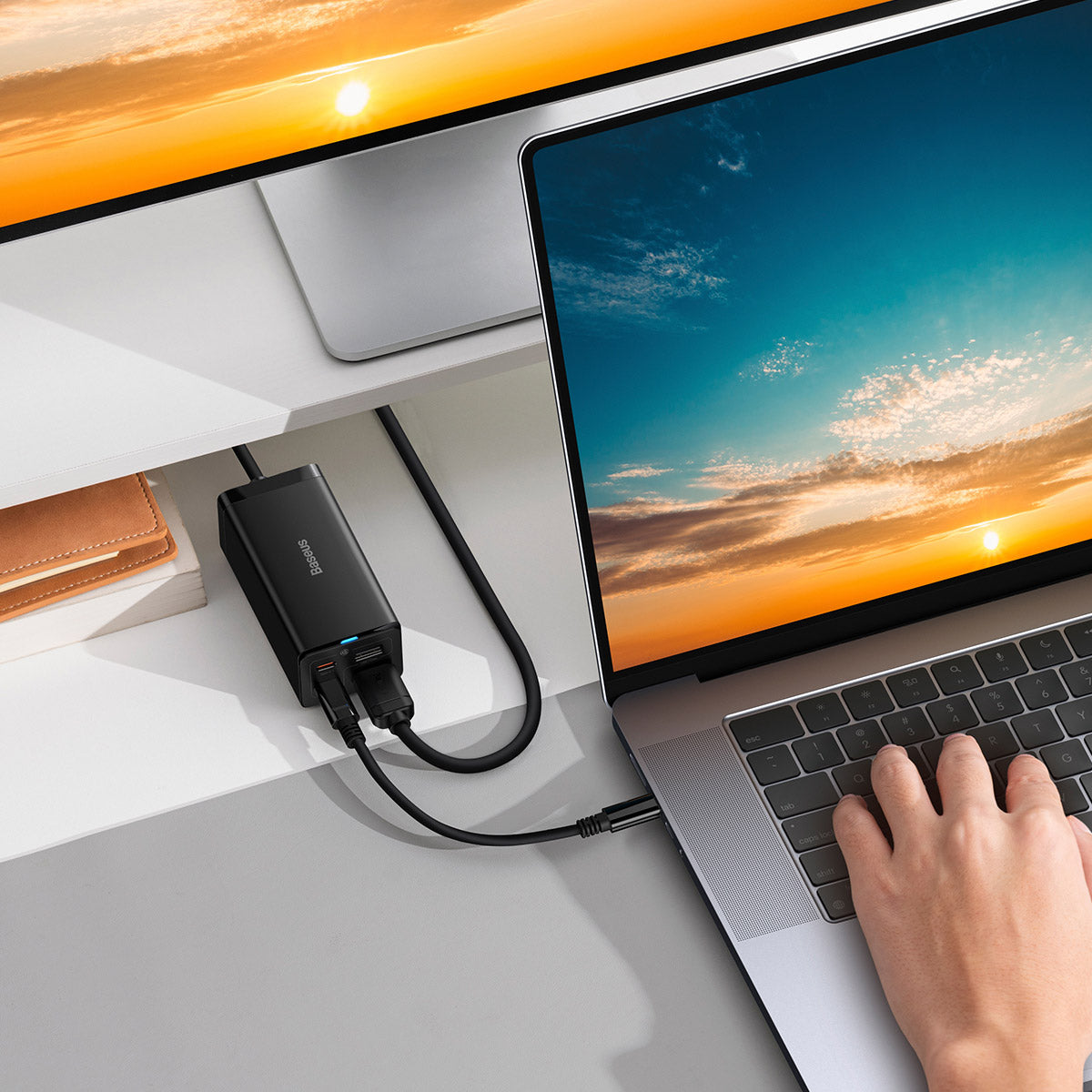 Baseus GaN5 4 Ports Charging Sation 67W
Handy mixture of charger and hub. Charge laptop, extend on monitor, and more to self-explore on this hybrid charger with a full-featured USB C port, HDMI, and 2 USB-A ports.
● The New GaN5 USB-C Charger with HDMI Port
● USB4 Full-Featured Data Cable Included
● 67W PD High Speed
● Universal Compatibility
In stock
USB C Charger for Steam Deck, Baseus 67W GaN5 USB C Charging Station with 2 USB C Ports, 1 HDMI Ports, 1 USB Ports, Fast USB C Wall Charger for Steam Deck /Nintendo Switch, MacBook, iPhone 13, Samsung S22, iPad and so on.
No More Charger Blocks. No More Waste. All in one palace
This charger combines the functions of a HUB and a fast charger into one with maximum 67W of total output , featuring a new type of semiconductor material called GaN (Gallium nitride). It is small-sized with various output ports (including 2 Type-C ports, 1 USB port and 1 HDMI port). It is multi-protocol certified, including QC4+, PD3.0, QC3.0, QC2.0, PPS, SCP, FCP, AFC, PE+ and more.
Baseus 67W GaN5 USB C Charging Station , Advanced GaN Technology, High-Power Charging without Damaging,GaN5 technology offers a higher chip integration, energy conversion rate, quicker response and lower charging temperature rise in an even smaller size, easier and more convenient to carry around. Supports AC100-240V voltage input, and conforms to the global standard of voltage input.
GaN5 Pro Desktop Fast Charger ,Combines 67W GaN fast charger and HDMI HUB into one design, satisfying your charging,screen casting and port extending needs at once. High-efficiency work with just the one. Stream or mirror content to a single device in stunning 4K@30Hz,Charges and expands your laptop at the same time, connects to a TV, monitor or projector for a clearer display, Supports 4K@30Hz Hi-Res clarity with detailed display of images, smooth without lag, drastically improving your user visual experience.
Wide Compatibility
Compatible with AppleBook Air -2020 ( A2387)/AppleBook Pro 13-inch- 2020

(

A2338

)

/AppleBook Pro 14-inch- 2021

(

A2442

)

/AppleBook Pro 16-inch- 2021

(

A2485

)

/AppleBook Pro16-inch- 2019

(

A1707

)

Compatible with Think Book14/Xiaoxin Pro 13 -2019/Xiaoxin Pro 14 - Core 2021/Xiaoxin Air 14 R5 - 2020/Legion R9000P/ HP ZHAN X13.3-inch/Dell Inspiron 15Pro-5518

(

i7

)

/XPS13.3

Compatible with Pad Air - 2022

(

A2588

)

/Pad mini - 2021

(

A2567

)

/Pad Pro 3 11-inch

(

A2377

)

/ Pad Pro 3 12.9-inch/ Surface Pro8/Surface Go 3

Compatible with Note10+/S10+/S20/S21U/S21/S22+/S22//S22U/Galary A53/Sony Xperia 1 III/Pixel 6

Compatible with Nintendo Switch - 2019 (HAD-S-CHN-C0)/Nintendo Switch Lite -2019

(

HDH-S-GB-JXE

)

/Steam deck