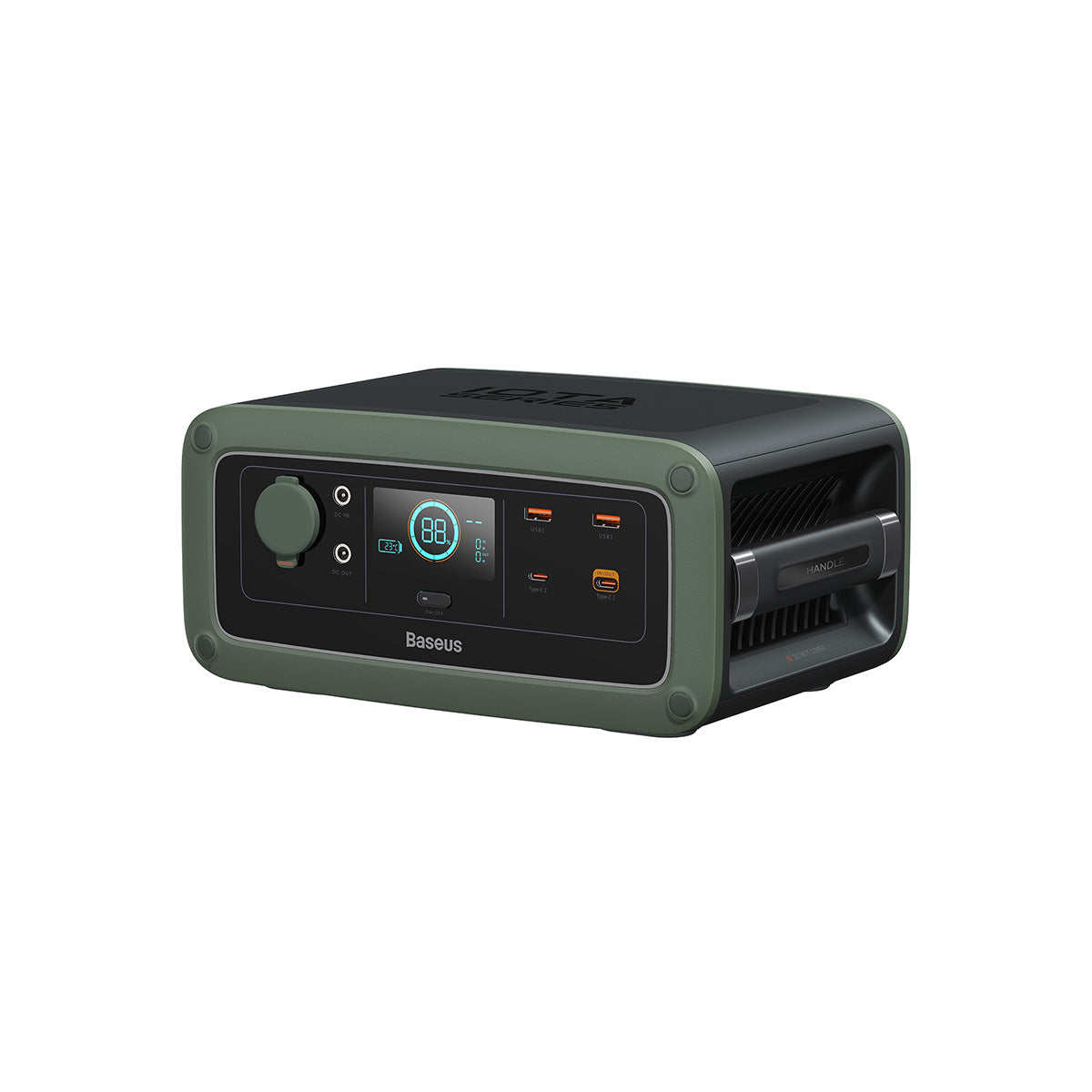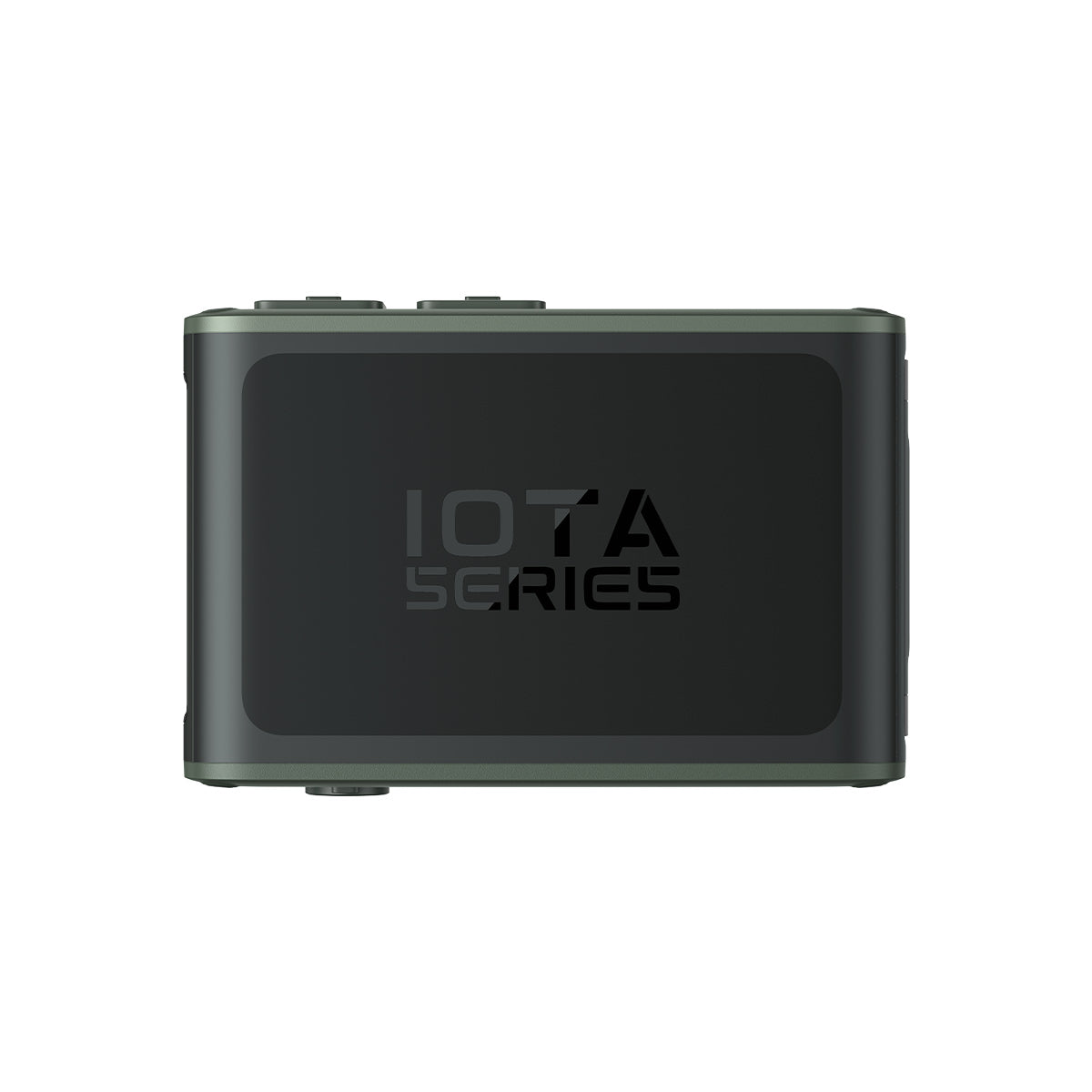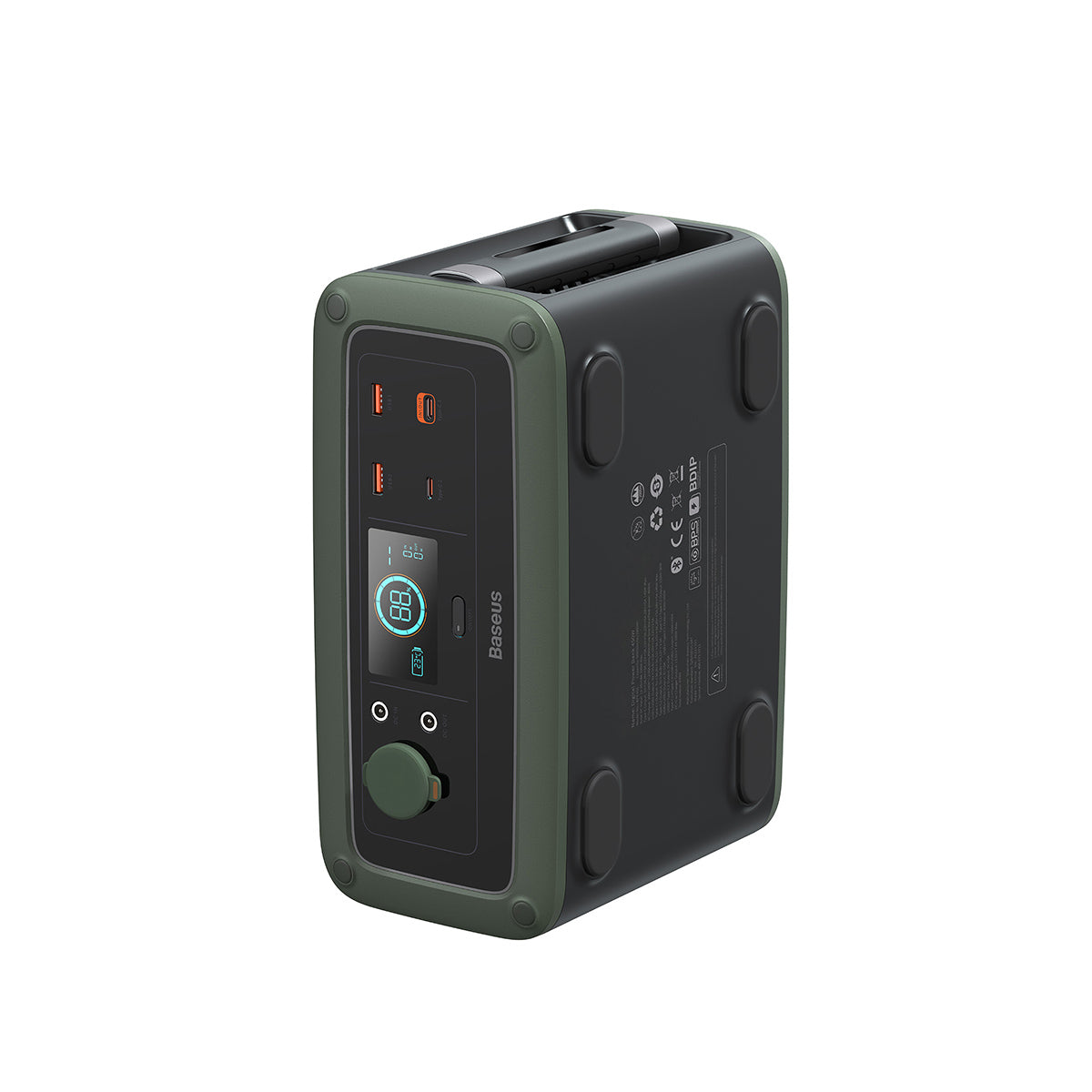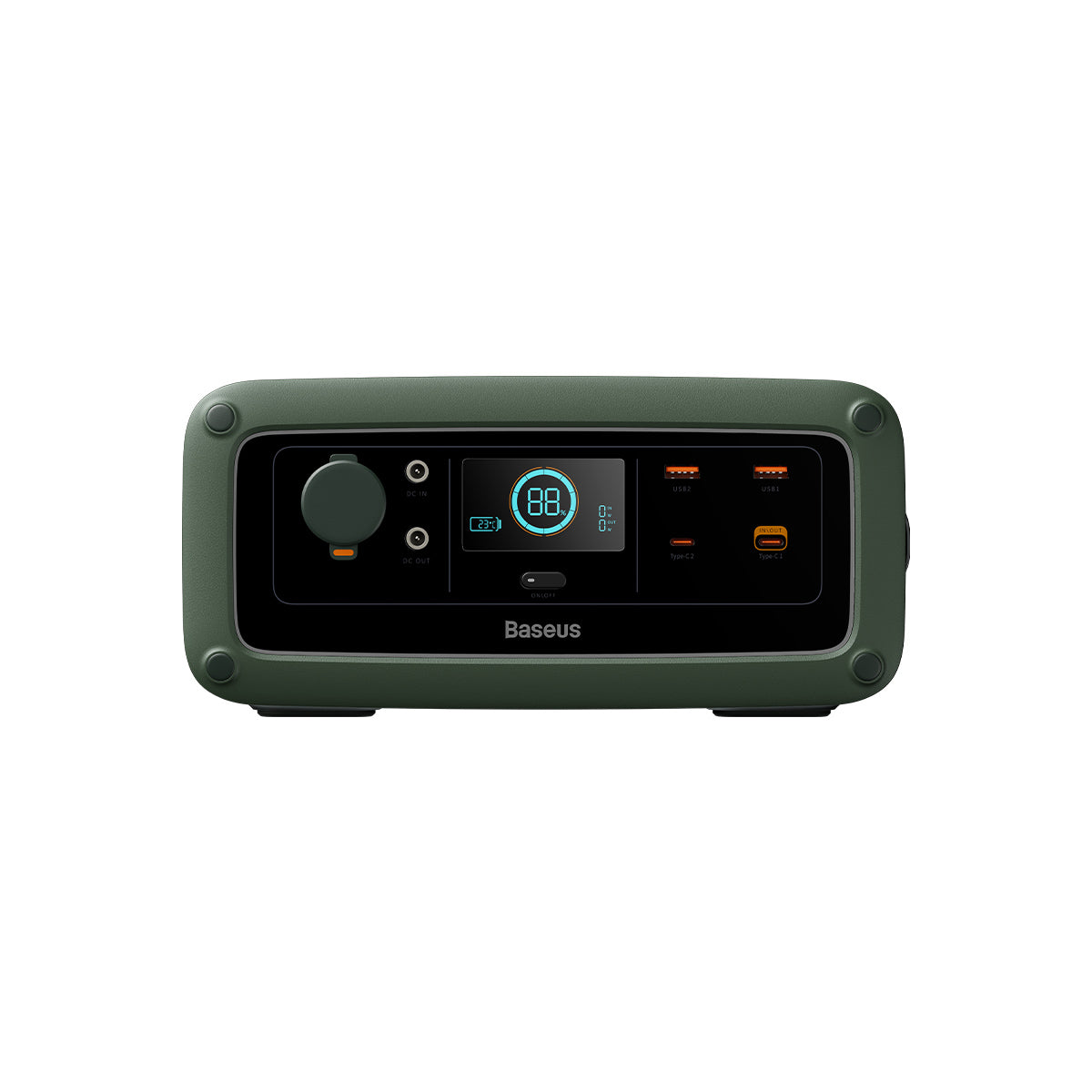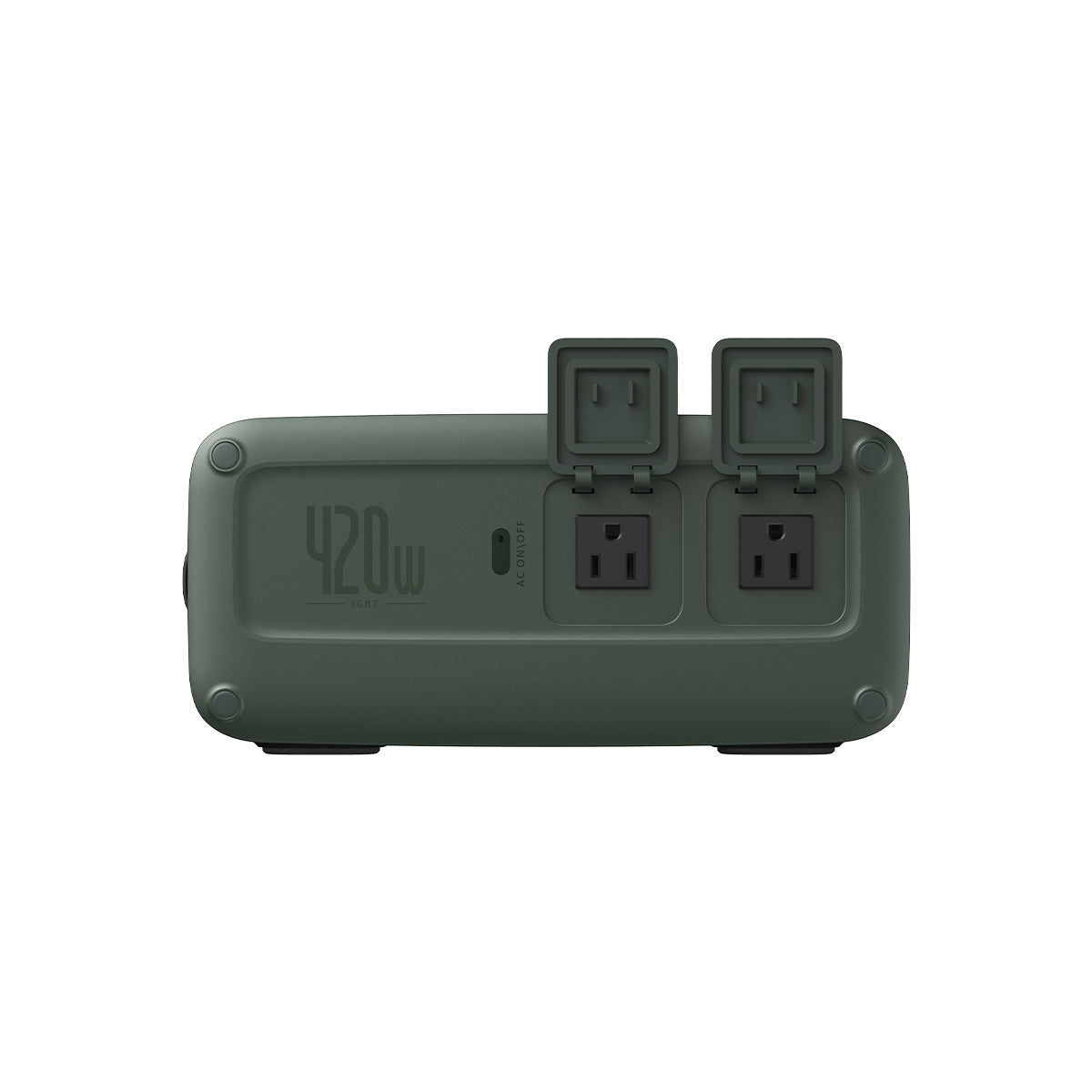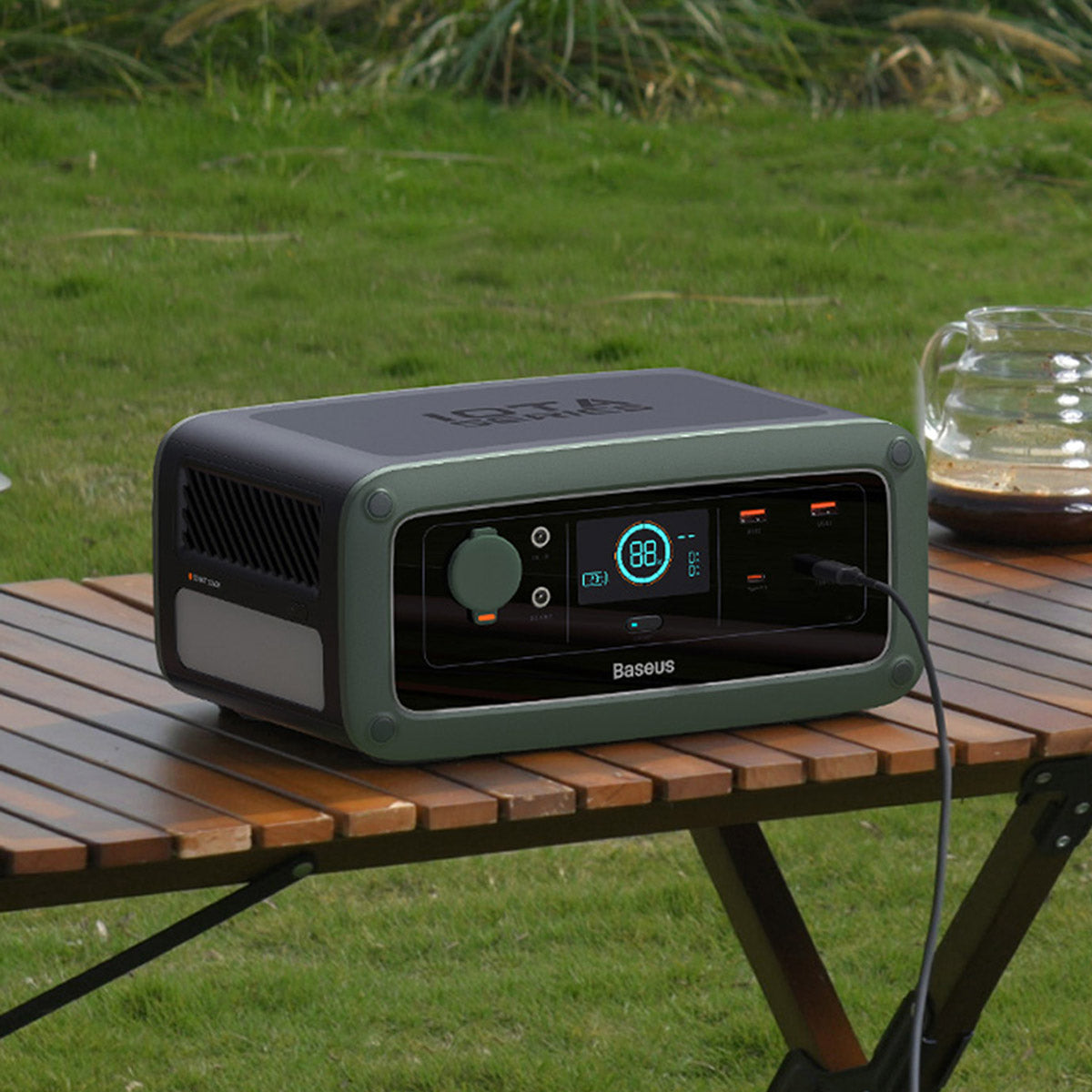 Baseus IOTA Portable Power Station 420W
With a whopping 90000mAh capacity and 420W maximum AC output, Baseus IOTA 420W portable power station is for cellphones, tablets, laptops, TVs, Mini fridges, lights, drones, and CPAP.
● Powerful & Versatile
● 140W PD3.1 Fast Charging
● 8 Devices Simultaneously
● Easy to Carry
● Lithium Iron Phosphate Battery
In stock
SAVE $80
Hurry, Offers Ends Soon!
User Guide Videos
The AC output is rated at 420W with a peak power of 840W, being able to supply power to most consumer electronics. However, please check the rated power of your devices and make sure the total wattage of all connected devices should under 420 watts.
1. 140W Type-C Input: This product supports up to 140W PD fast charging, and accommodates all adapters and car-mounted chargers compatible with the PD protocol.

2. 100W Solar Panel Input: The DC port supports the MPPT protocol, and can be charged with car-mounted chargers or solar panels. When the product starts charging, it will enter the power-on state automatically to monitor all modules and provide feedback on the operation status in real time.
Any 12-25V solar charger, a solar charger cable (MC4 to DC input) is included in the package for you to connect the solar charger.
The Type-C port and USB Port support simultaneous charging and discharging; when using the DC port to charge product, it does not support ouput charging.
1. Place it in a well-ventilated, dry place, away from moisture and high temperatures.
2. For long-term storage, please charge and discharge the product once every 3 months.
3. To preserve the battery lifespan, recharge it to 100% after every use.