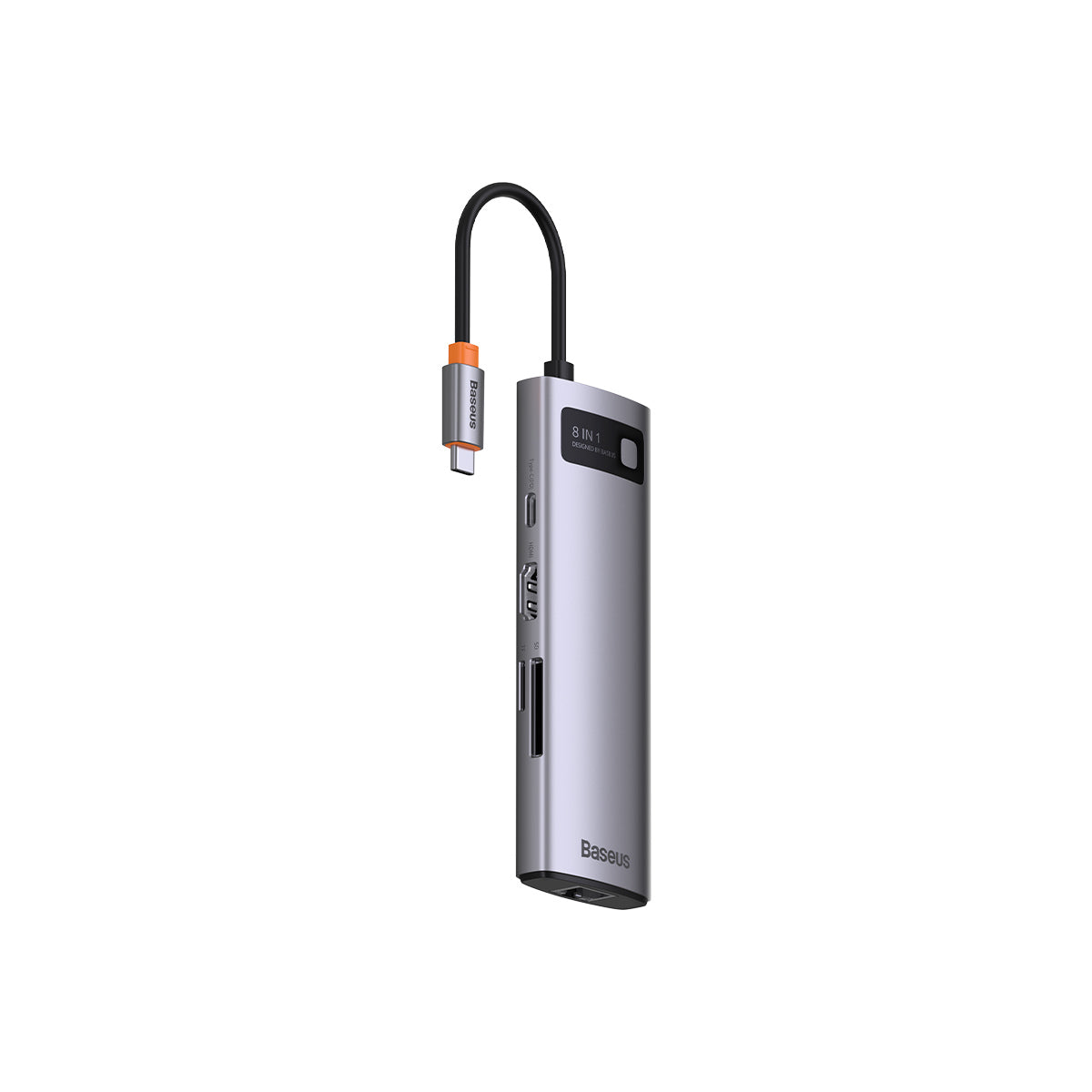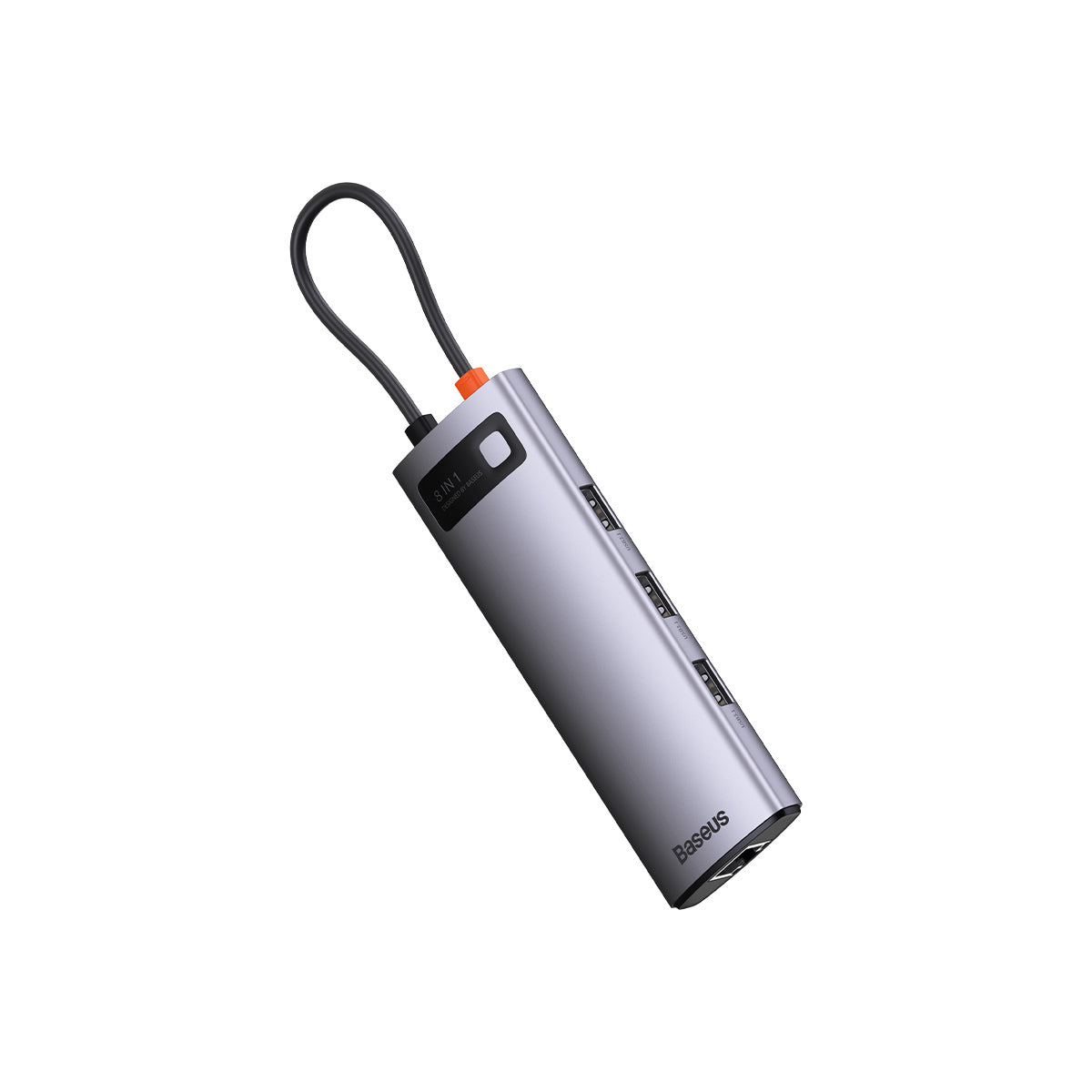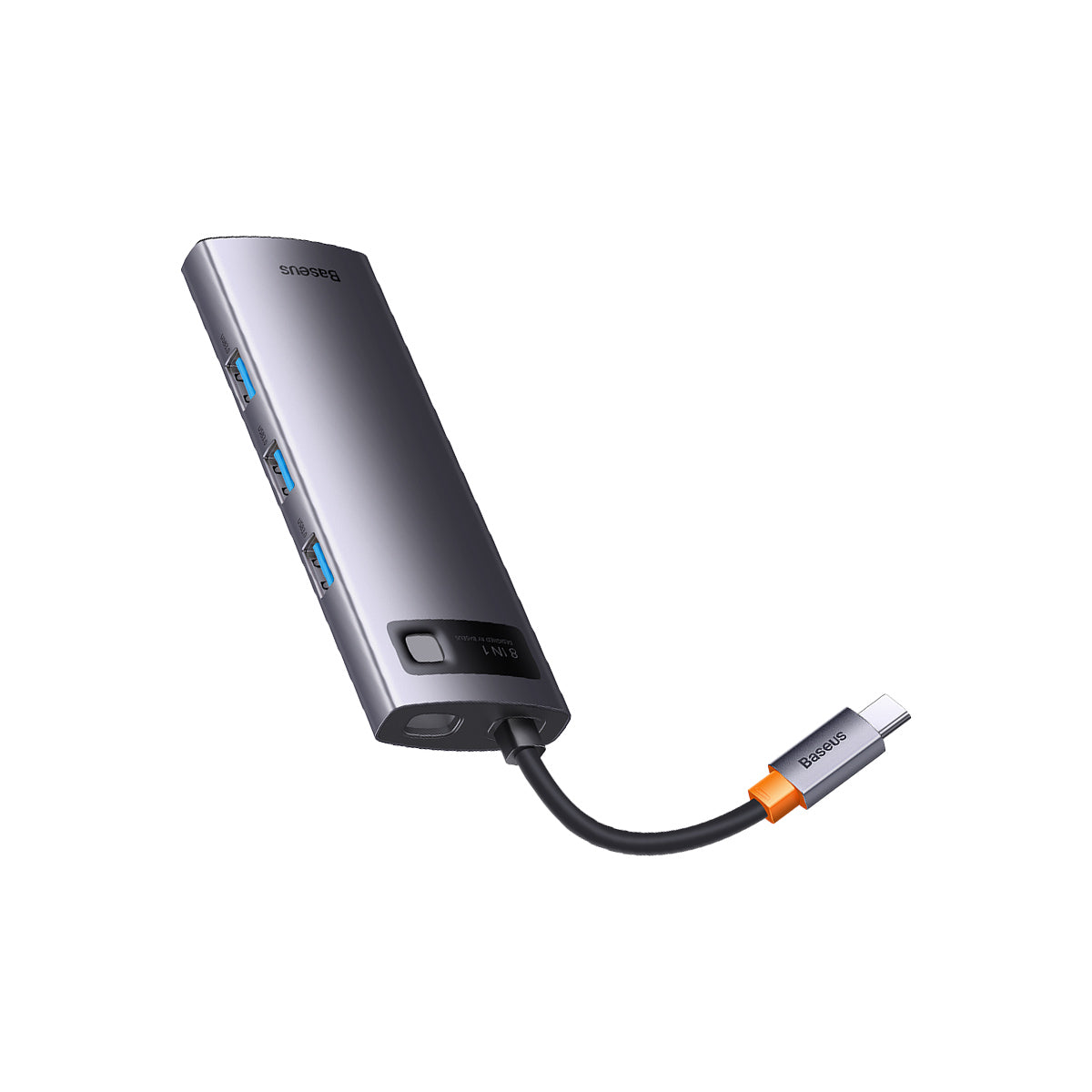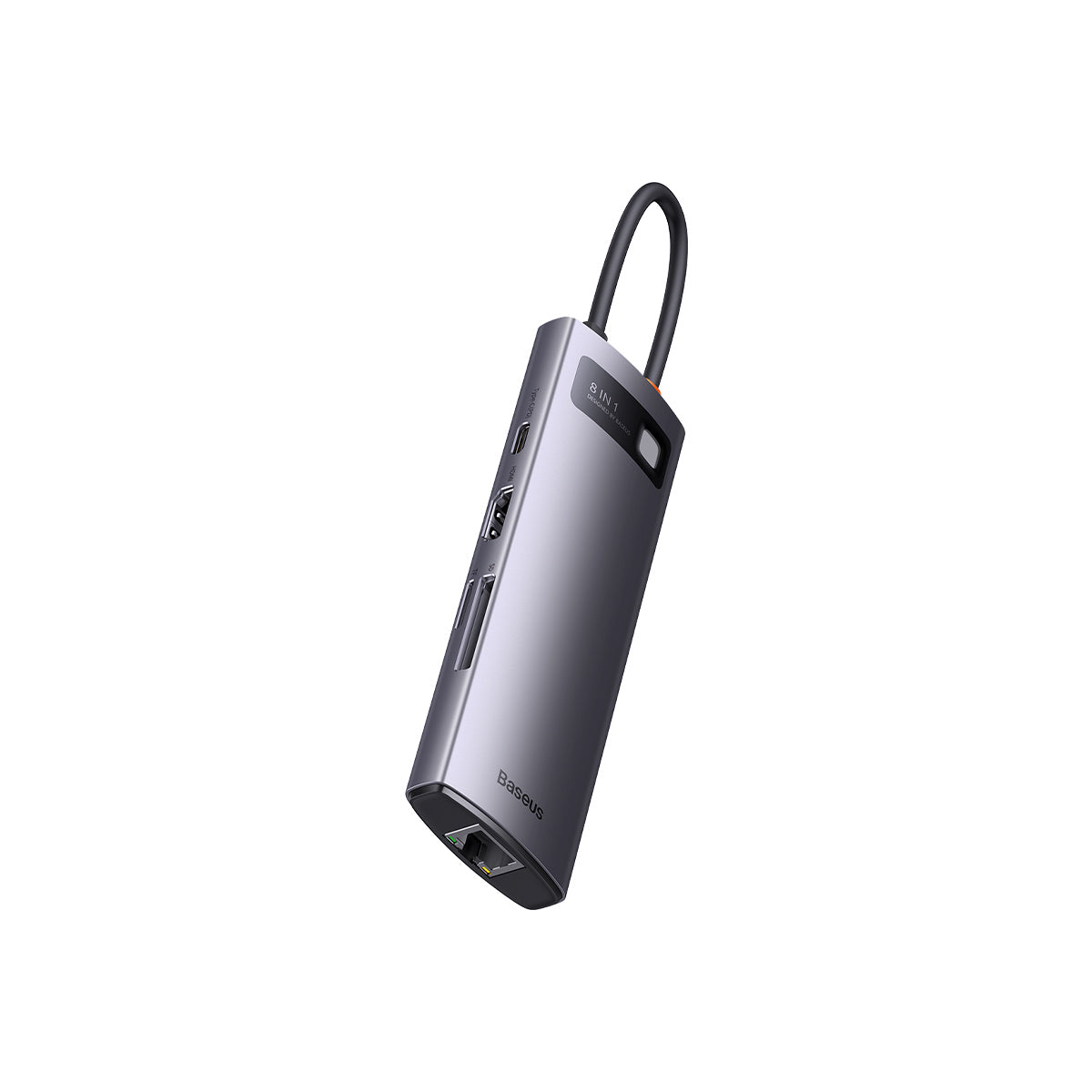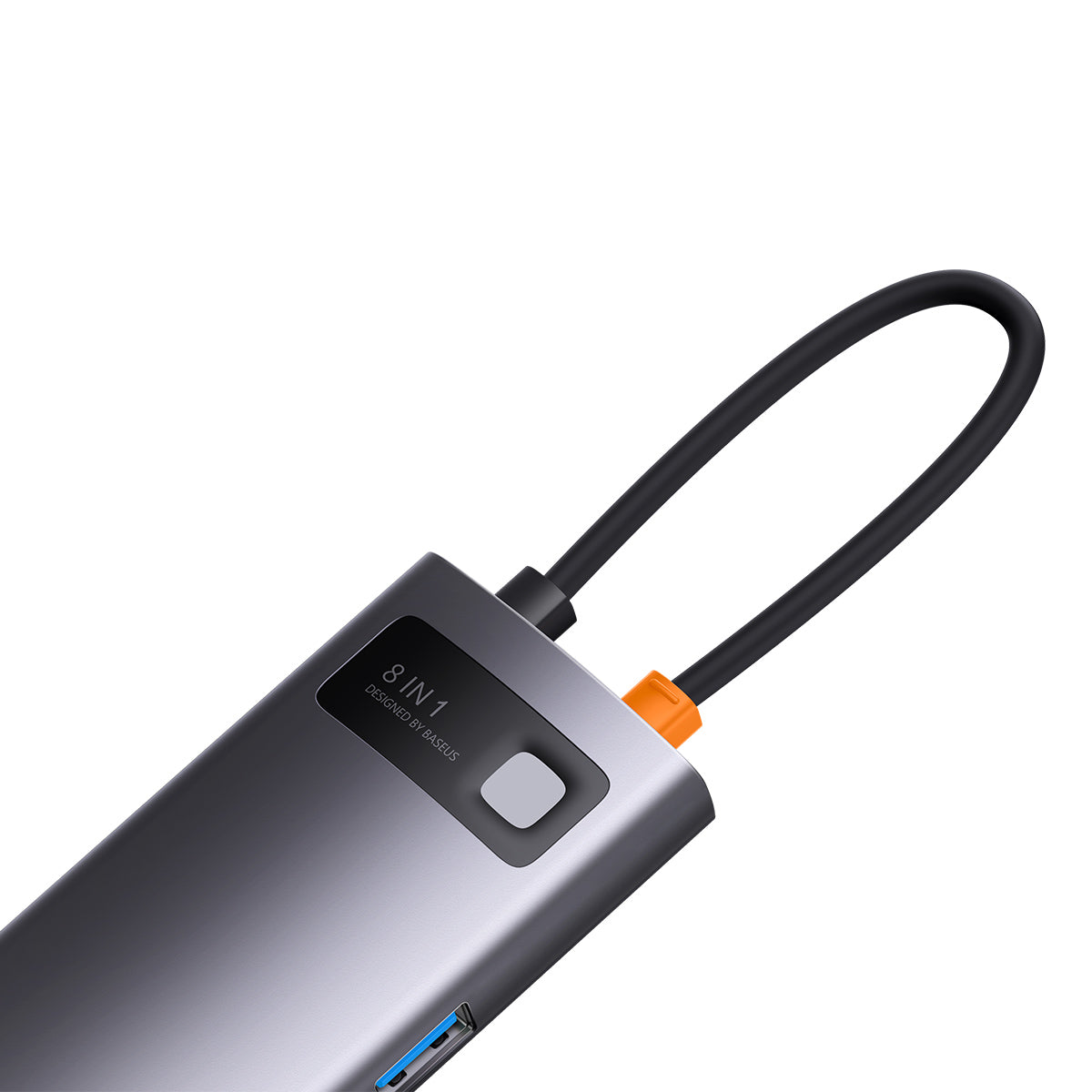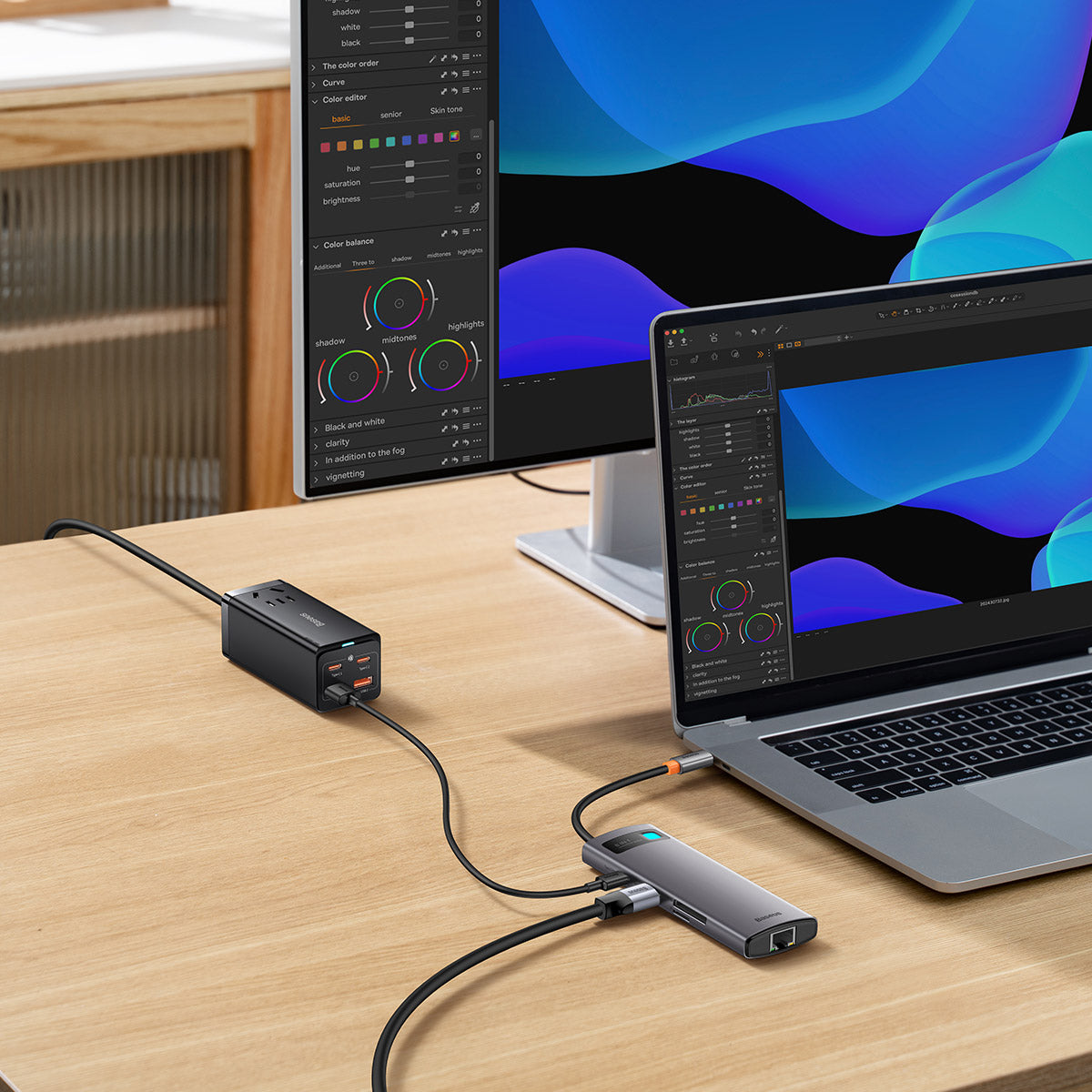 Baseus Joystar 8 in 1 USB-C Hub
Plug a single interface to connect to a variety of devices, it turns a USB-C port into 8 ports for data transfer, display expansion, internet connection and charging.
● 8-in-1 USB C Hub for Efficient Work
● Fast Charging & 5Gbps Data Transfer
● 4K HDMI Output & 1000M Ethernet Port
● Modern LED Design & Strong Compatibility
In stock
Why Choose This Baseus USB C Hub?
This USB-C hub is fully compatible with Macbook, iPad Pro and USB-C devices such as smartphones, tablets and laptops. It is elegantly designed, light and portable. Its gray color is similar to that of the MacBook and the connector has a unique orange dot design. This makes it one of the indispensable tools for efficiency in your work and your everyday life.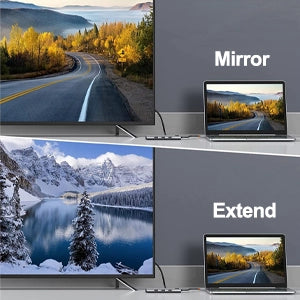 4K@30Hz HDMI Output
Freely play UHD 4K@30Hz content through HDMI port on your monitor. Extend or mirror your USB-C smartphone, tablets, laptop, gaming console image on your monitor or present PowerPoint for meetings, and more scenarios.
Bi-directional 5Gbps data transmission
Use three USB-A 3.0 ports to transfer files, photos and movies at speeds up to 5Gbps, down also compatible with USB-A 2.0 and below. Allow you to connect keyboard, Mouse, hard drive, etc to laptop.
Design Awards We've Earned
Baseus originates from our core value "Based on User". With more than a decade of focus on consumer electronics, innovation and creativity led us to where we are right now with numerous patents, international design awards, and a vast variety of product.
1000Mbps Gigabit Ethernet
Get a stable high-speed network connection on the USB-C device. Supports 1000Mbps Gigabit RJ45 Ethernet port, backwards compatible with 100Mbps/10Mbps RJ45 LAN.
SD Card & TF Card
Support SD card or TF card dual card to transfer data at the same time, 60MB/S transfer speed can quickly transfer camera photos to laptop.
Unique Indicator Light
The baseus uniquely designed indicator shines icy blue light, can visually display the working status of the USB C hub but not disturbing you at night.