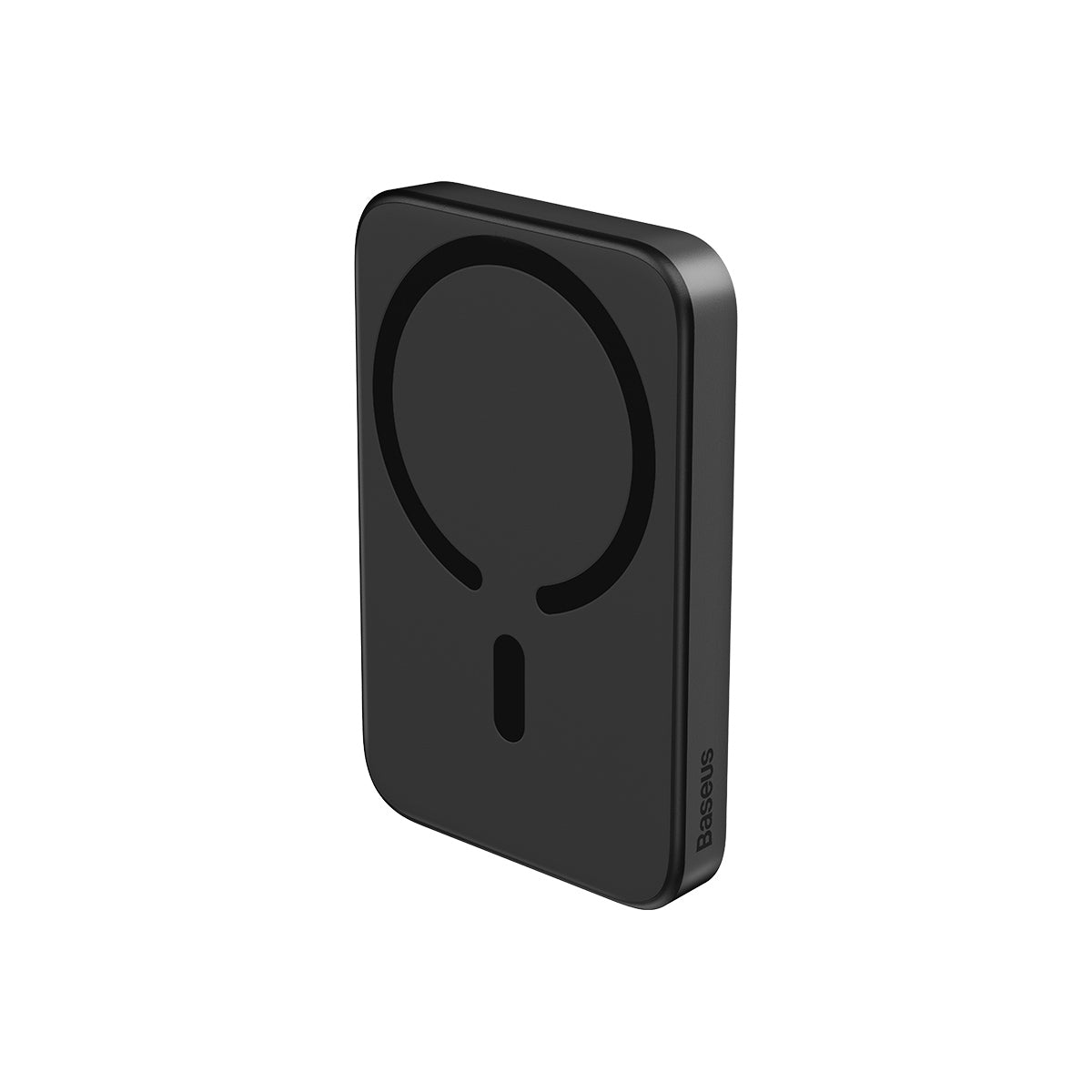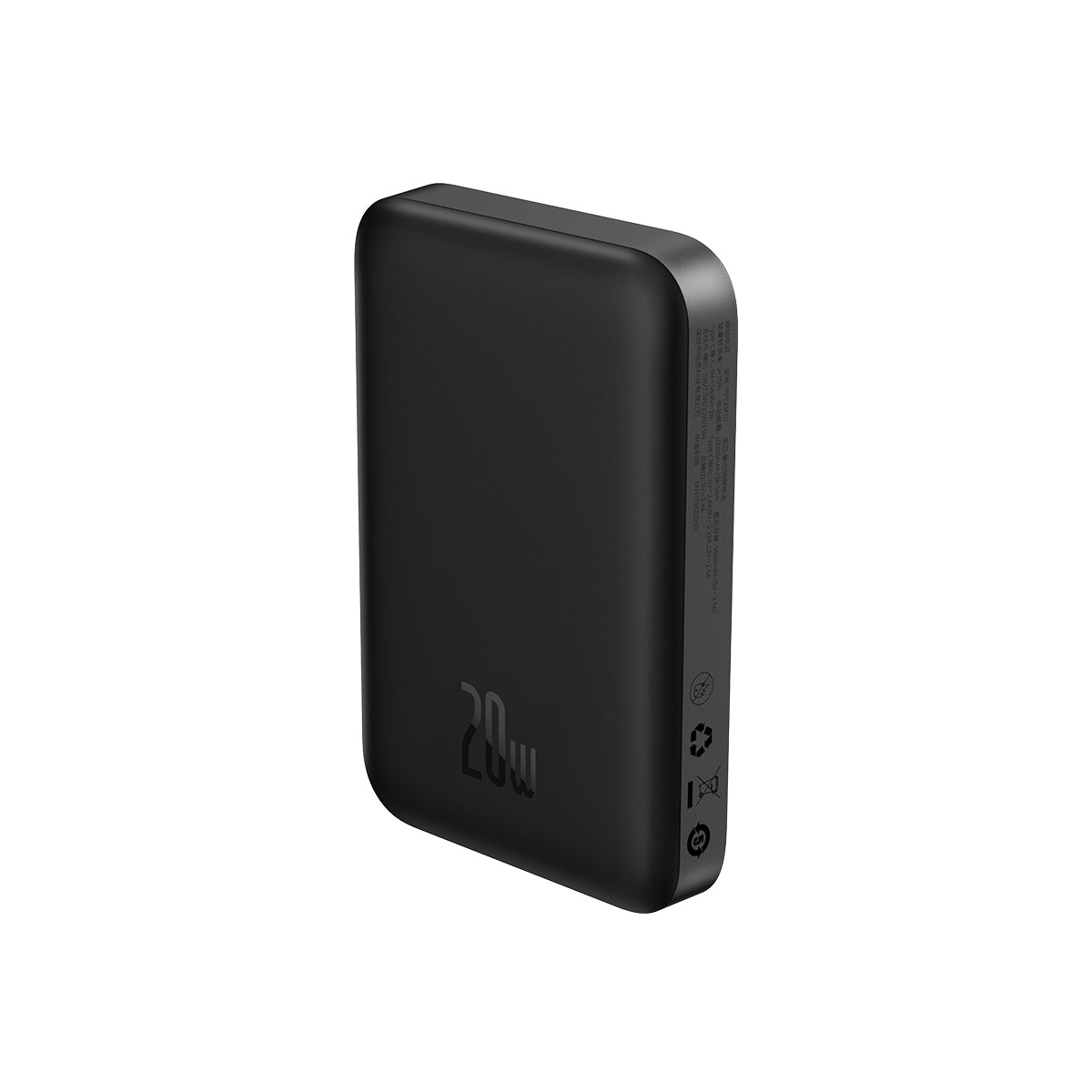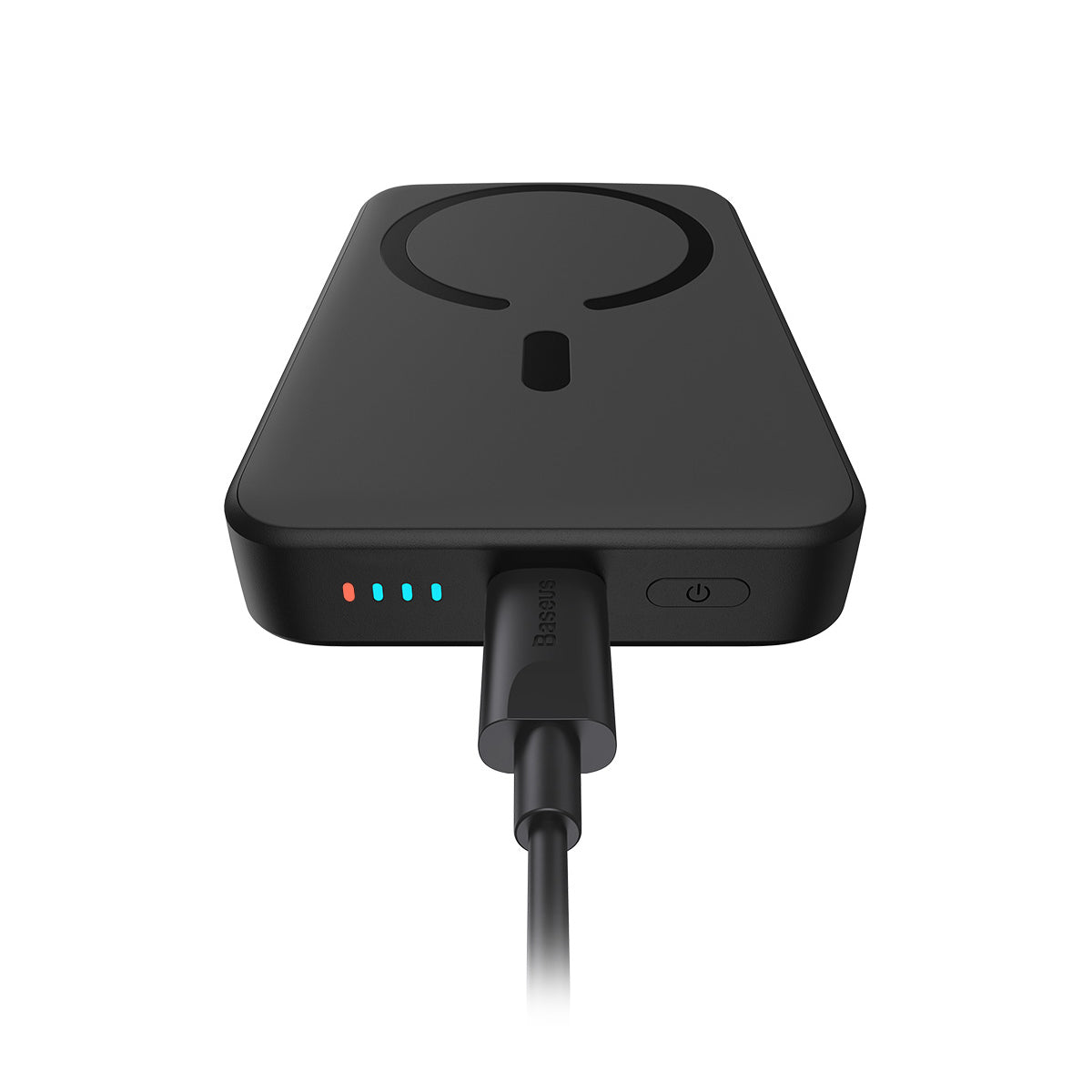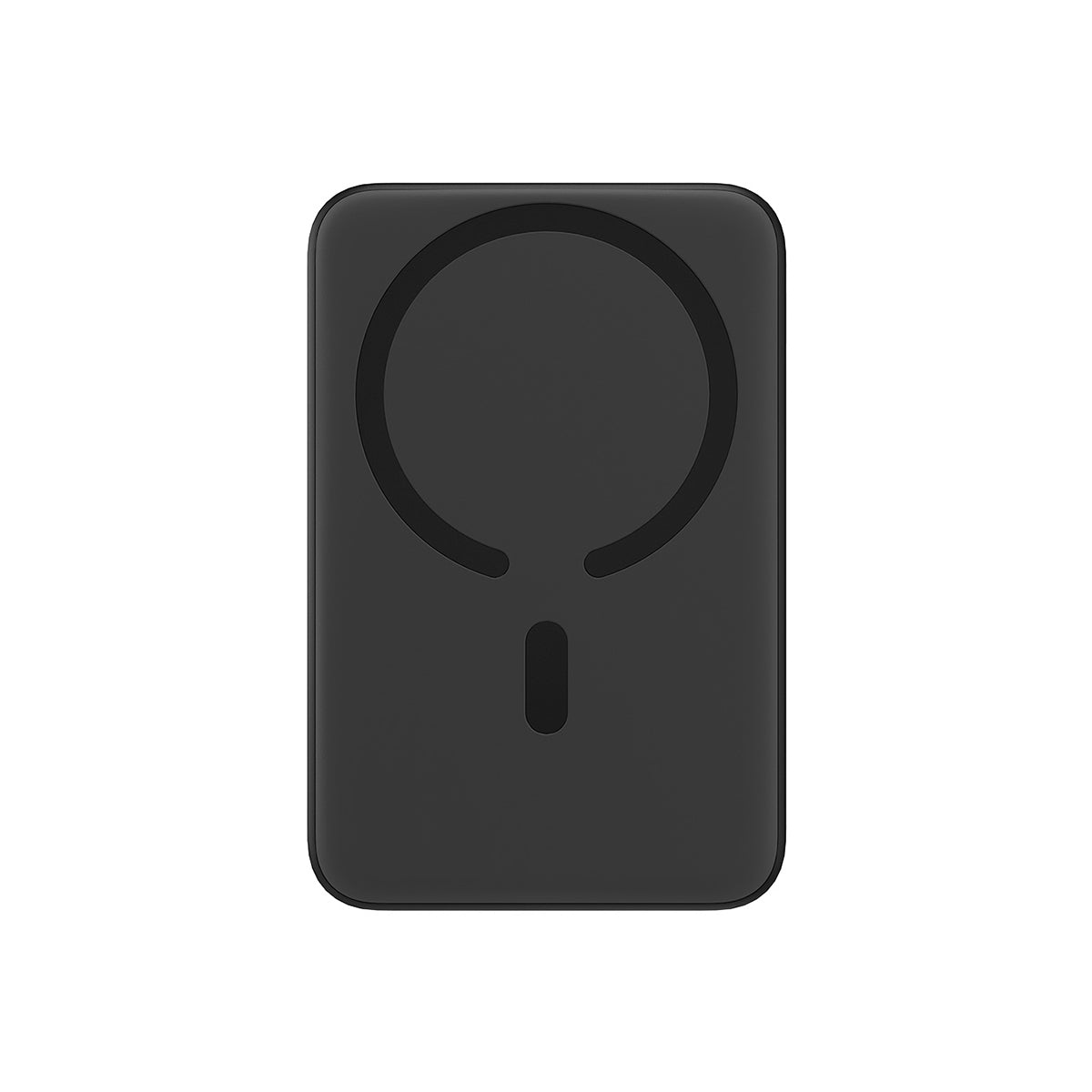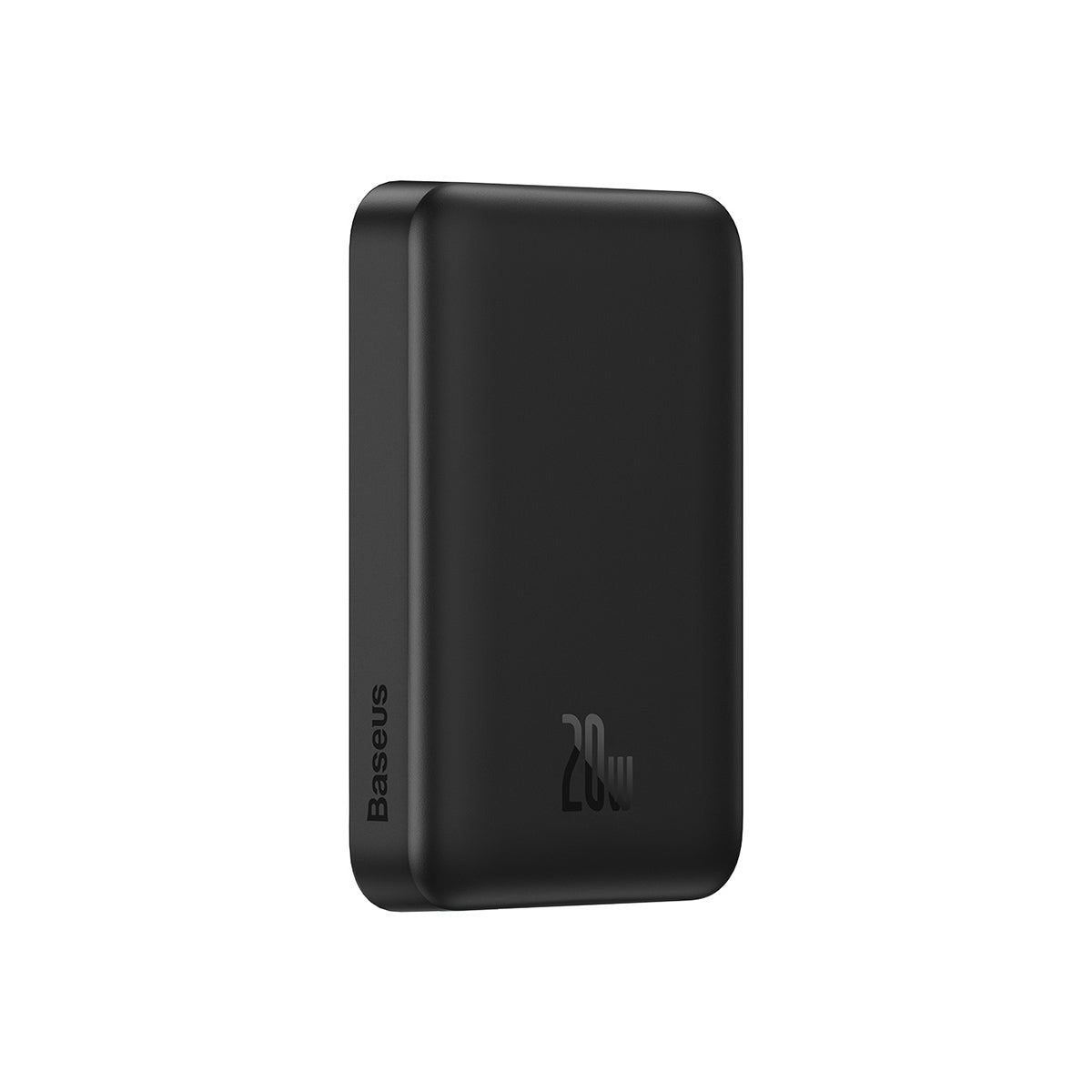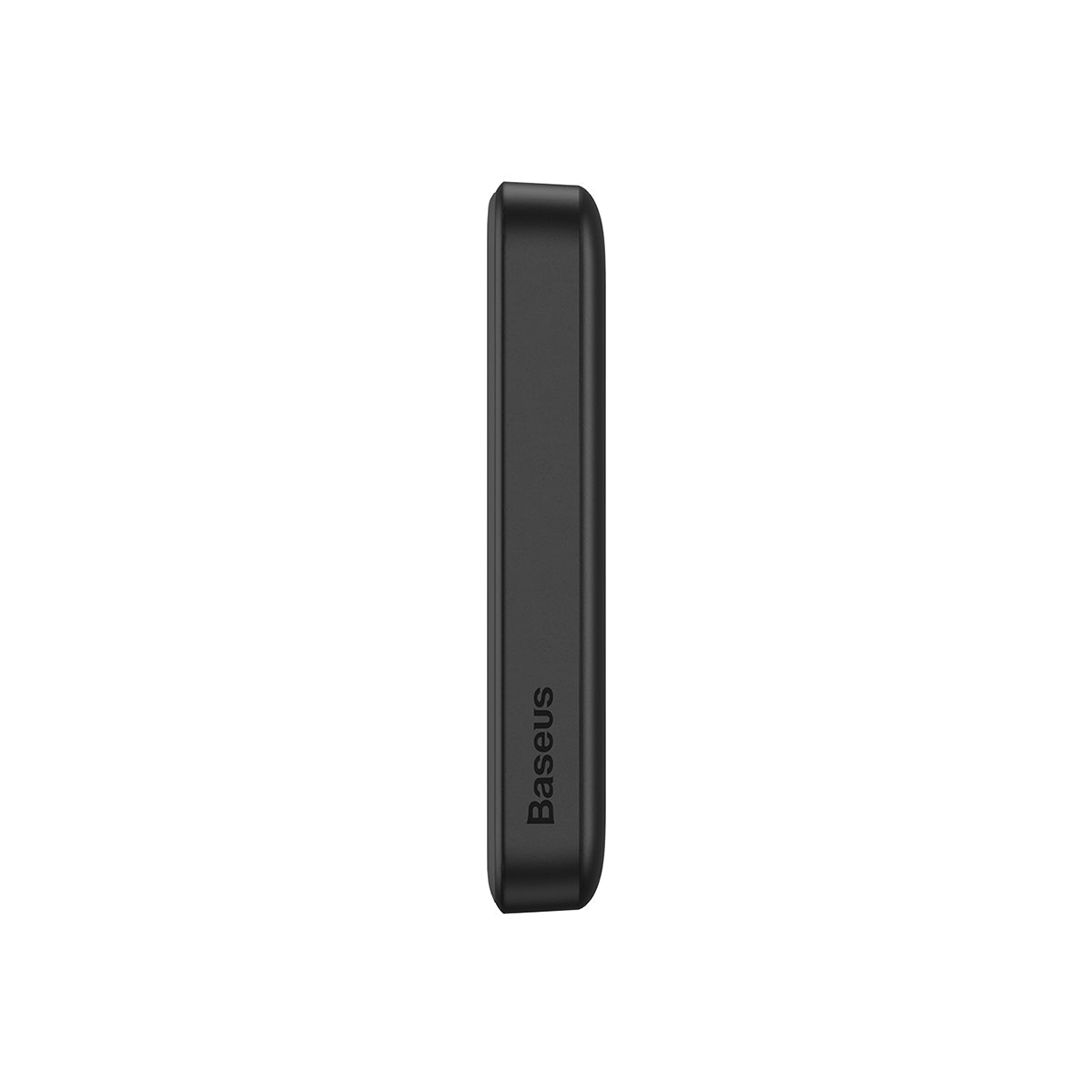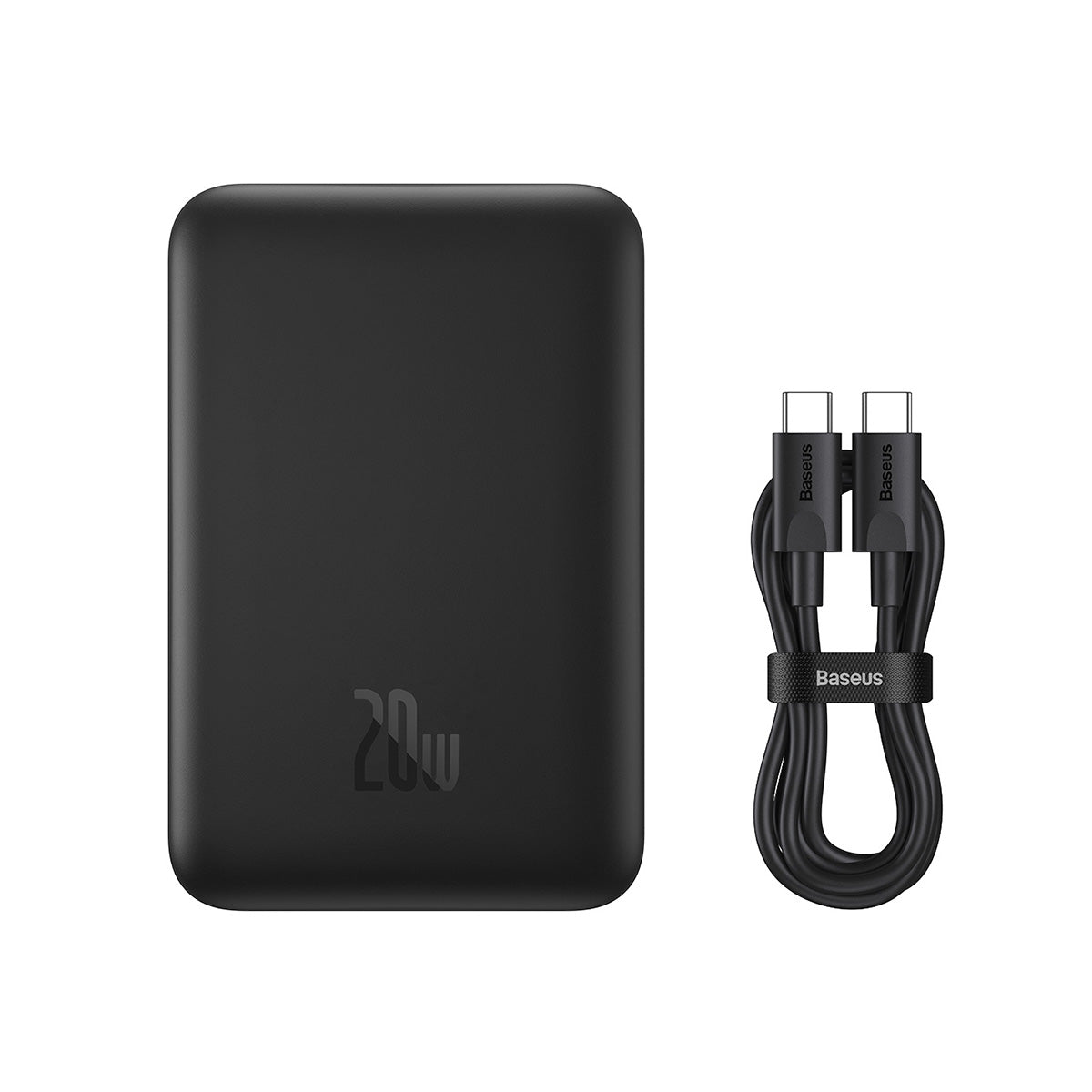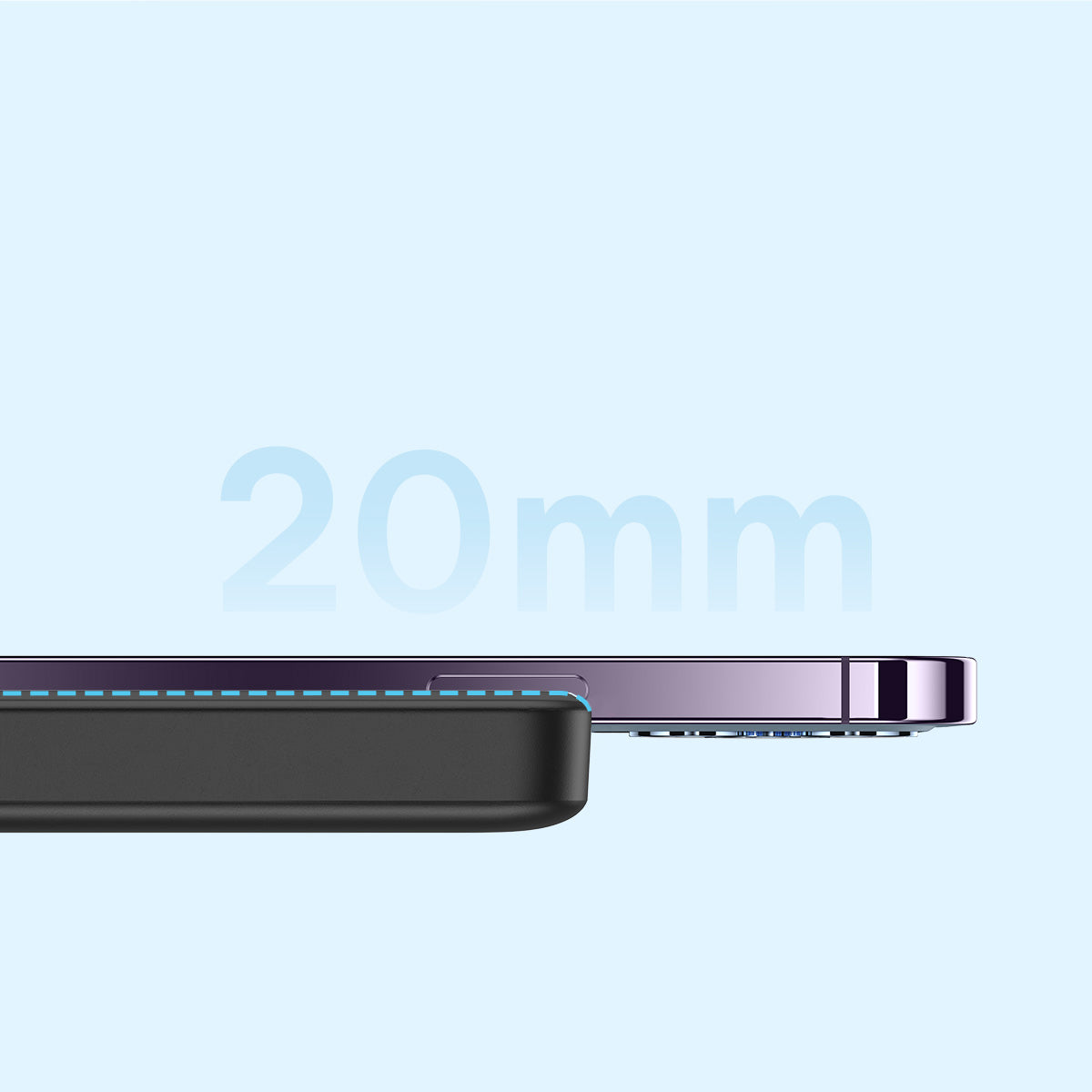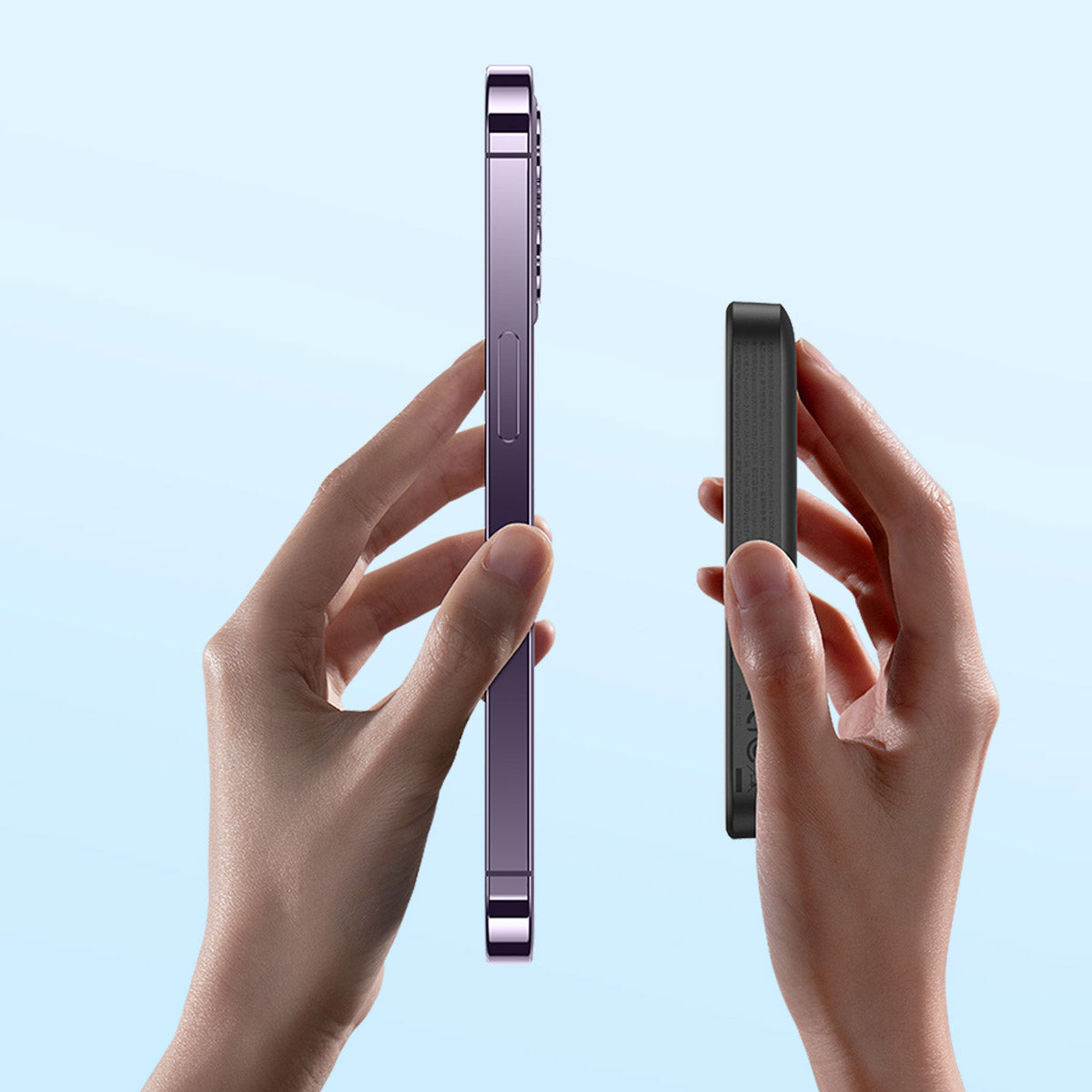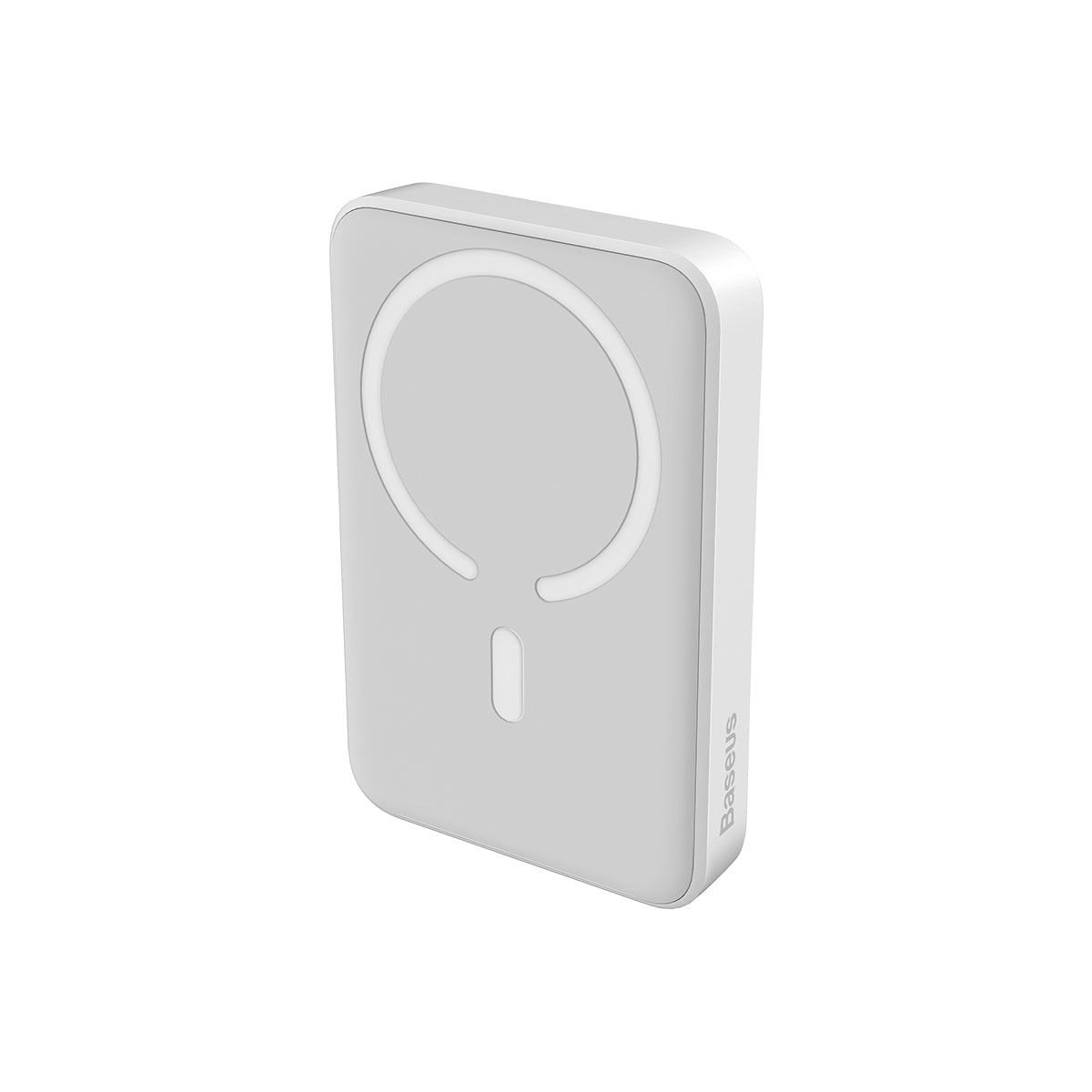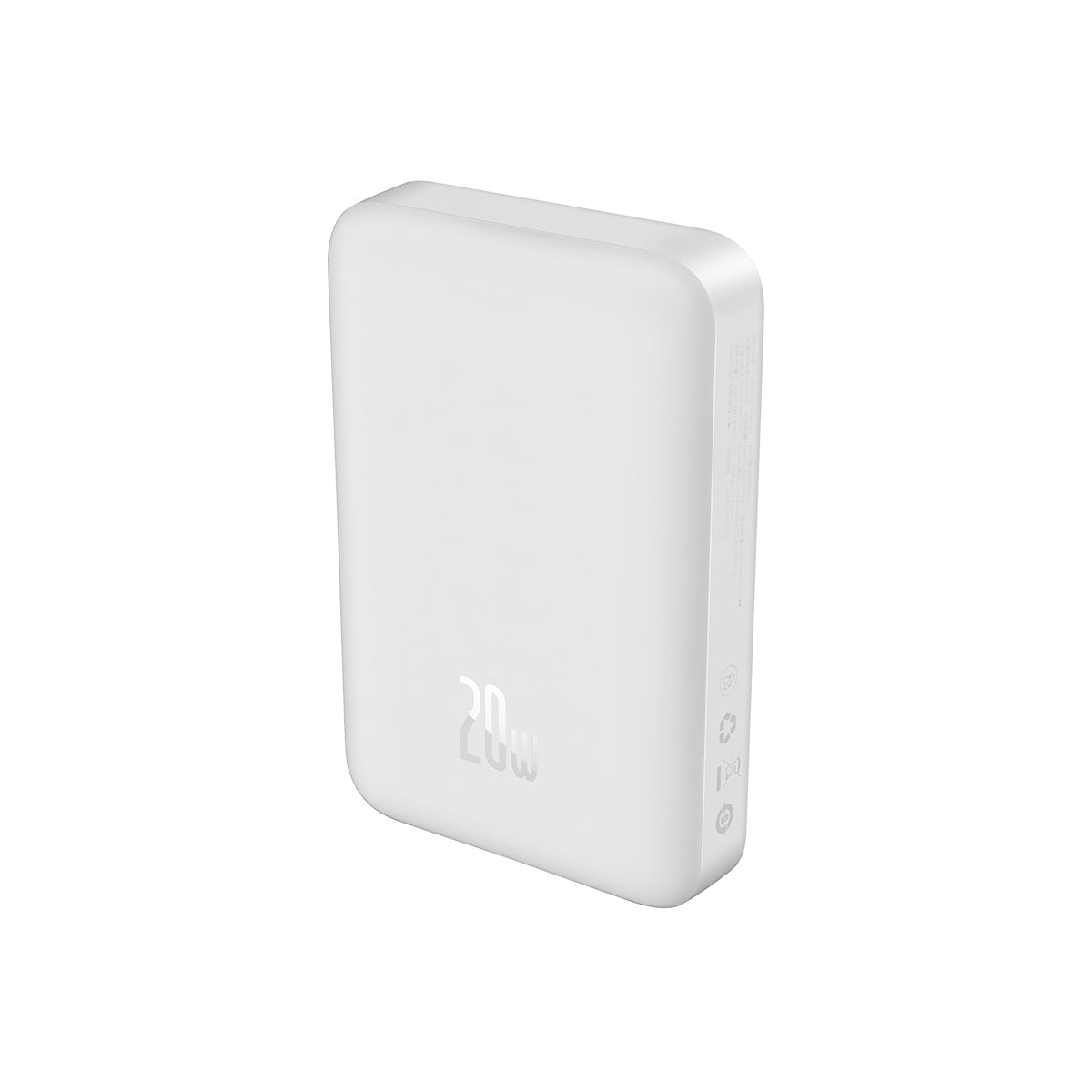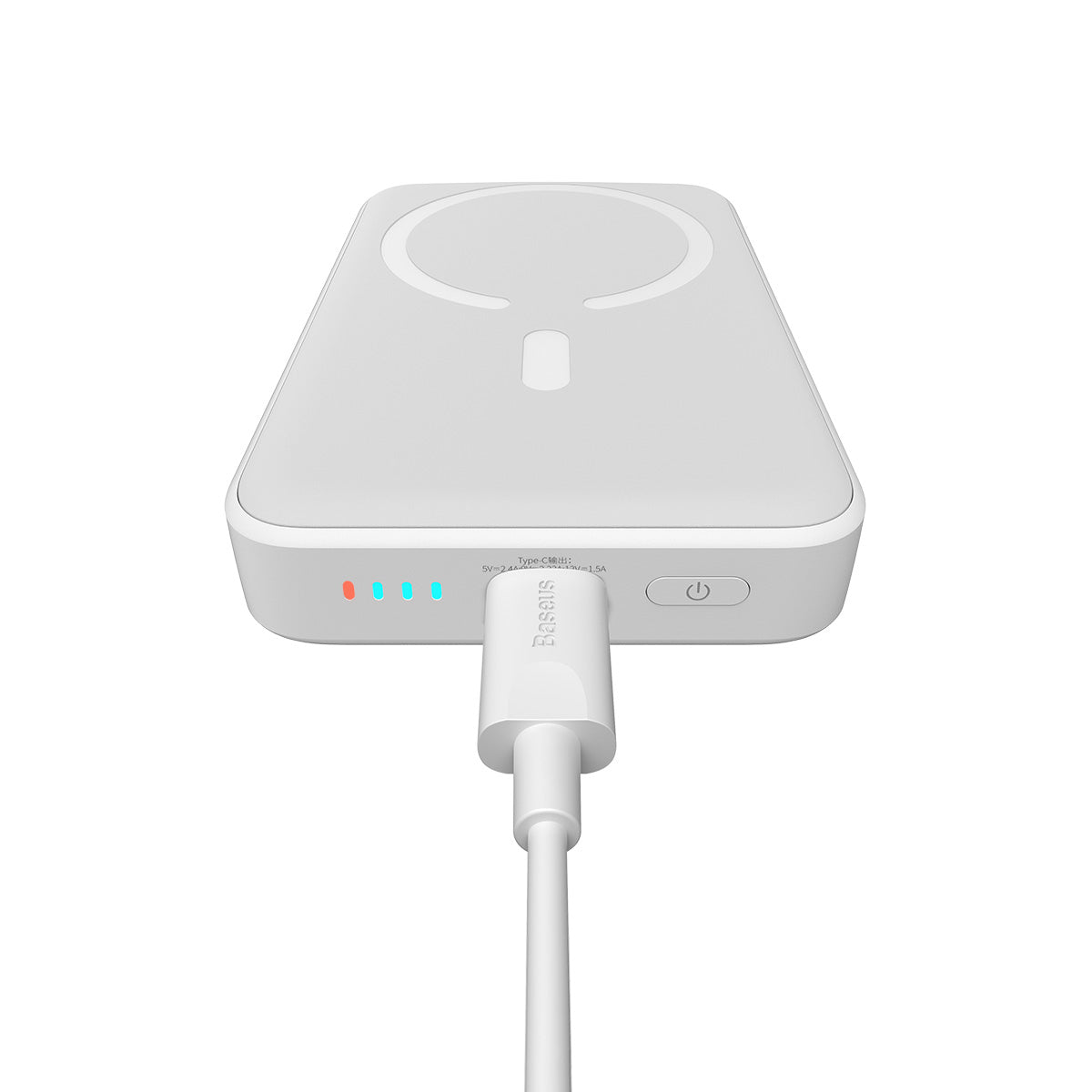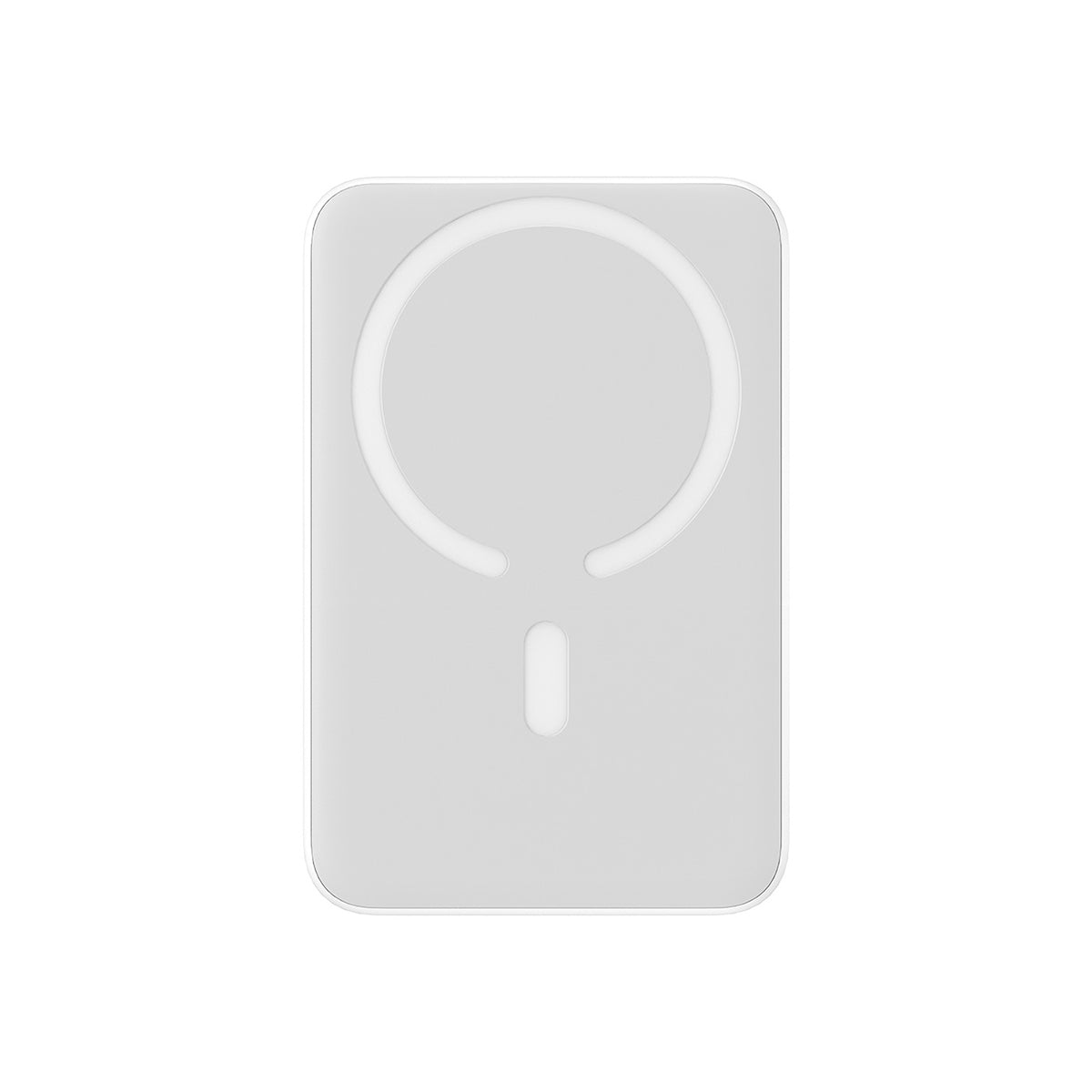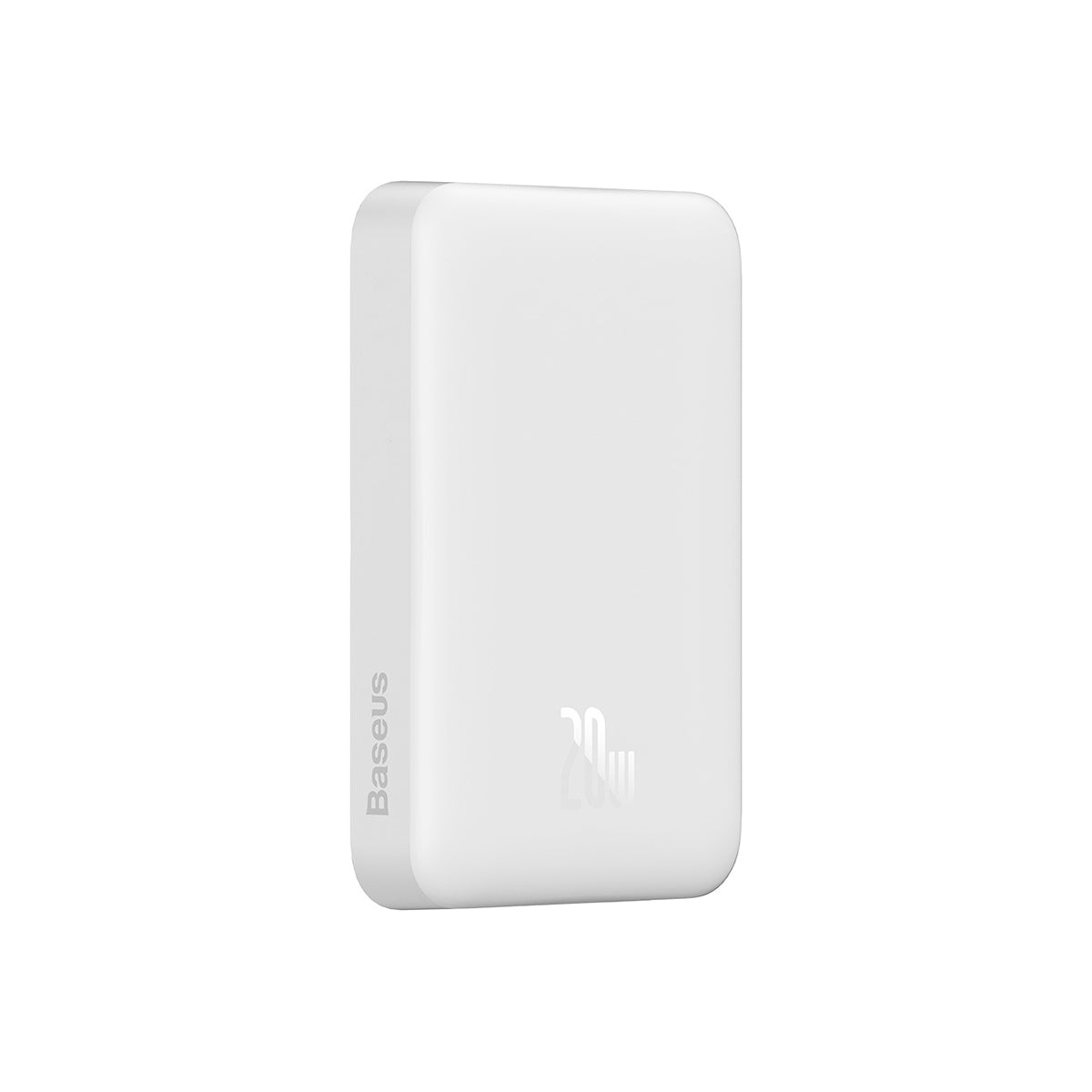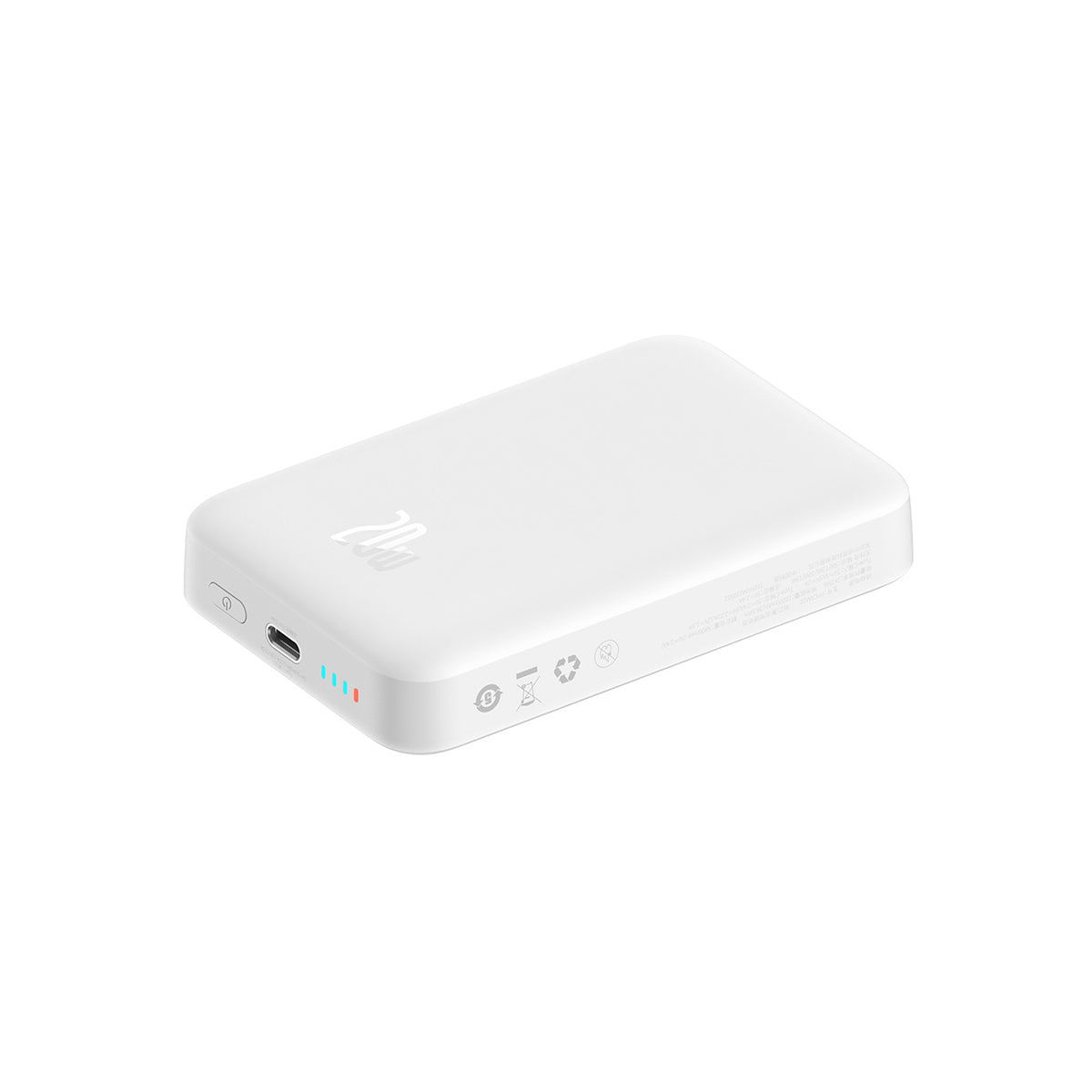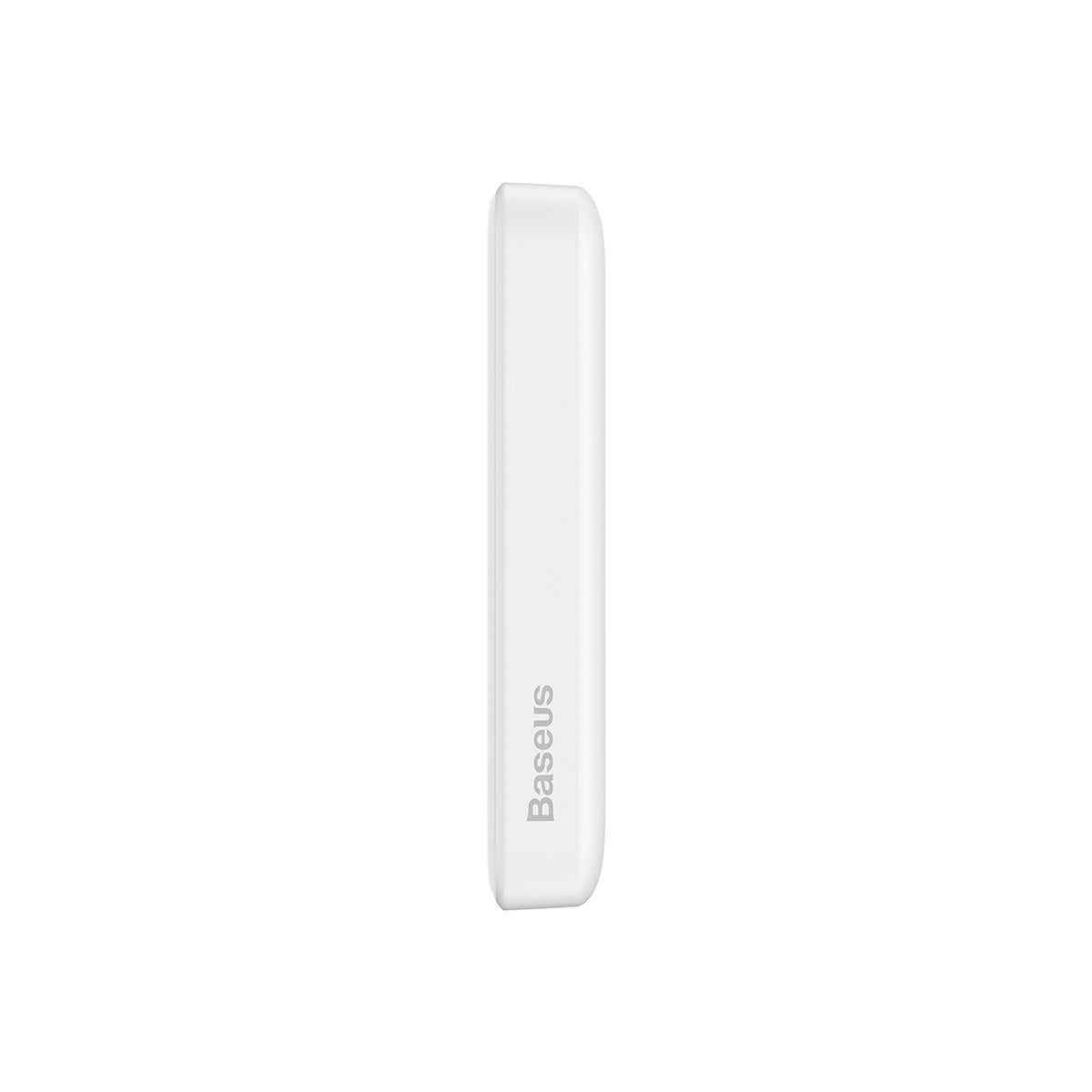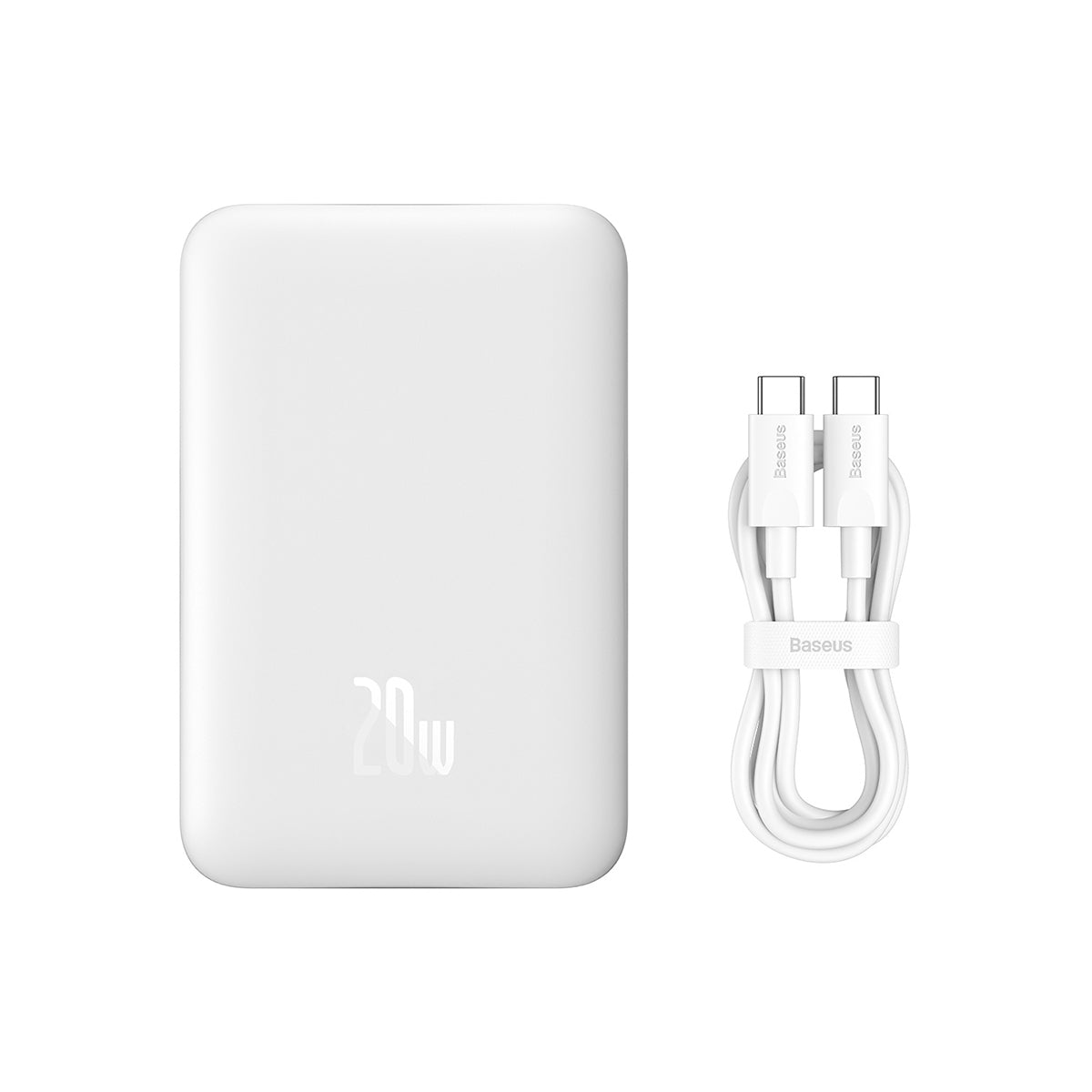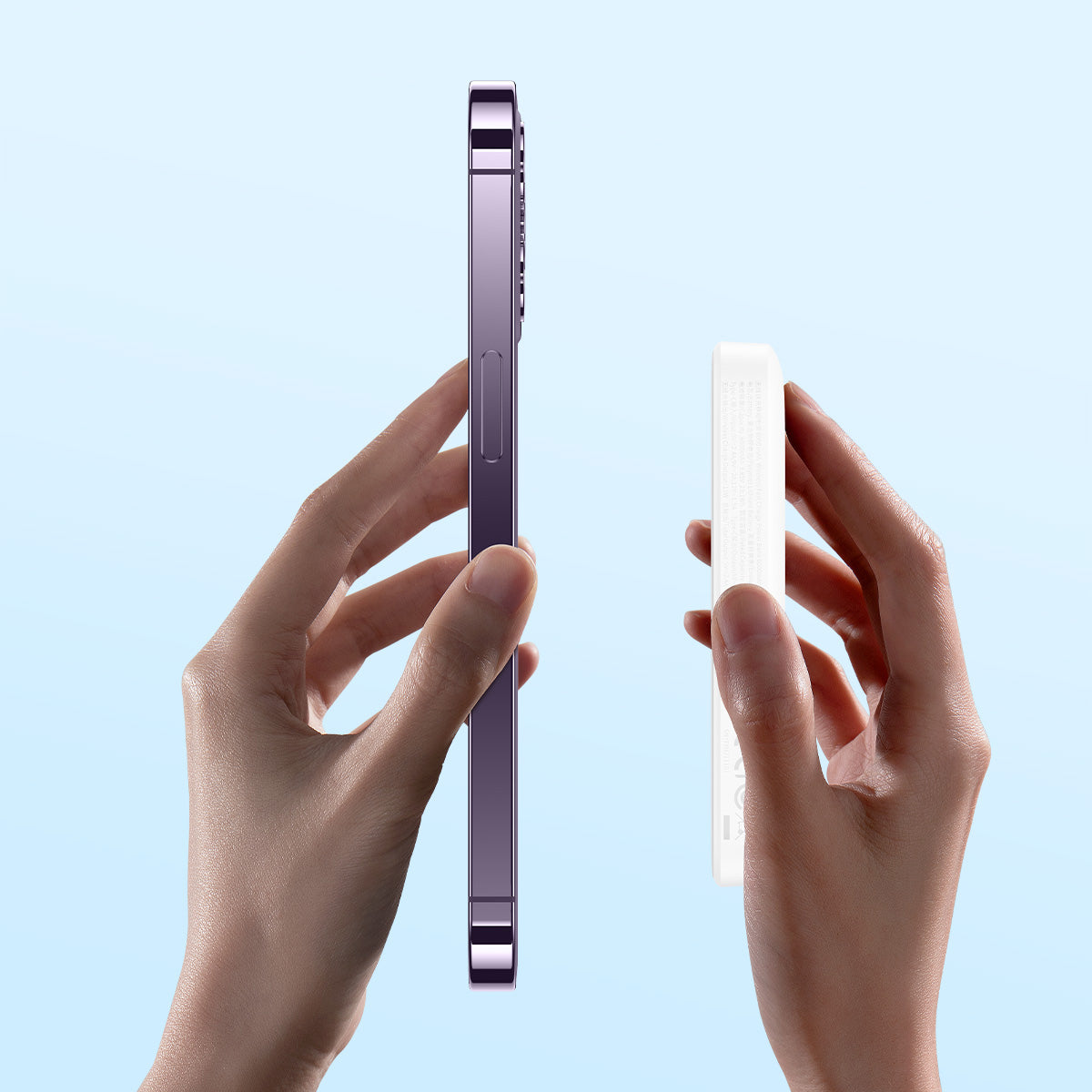 Baseus Magnetic Portable Charger 20W 10000mAh
Baseus 20W Magnetic Portable Charger is a 10,000mAh capacity power bank supporting "MagSafe" magnetic wireless charging for iPhone 12, 13, and 14 series whilst supporting pass-through charging allowing to charge it while charging your phone at the same time.
● Charge in a snap
● Charge the Way You Like
● 10000mAh Capacity
● Pass-through Charging
● Strong & Secure Magnets
● Designed for iPhone
In stock
Baseus Magnetic Power Bank 10,000mAh
Another Better Battery Pack for iPhone
Compared with other 5000mah battery packs, the upgraded Baseus magnetic power bank increases the capacity to 10000mah, which can charge the iPhone 14 1.8 times, which is equivalent to an additional 36 hours of video playback time.
The capacity is increased by 100%, but the weight is only increased by 60%, and the thickness is controlled within 20mm. Answering calls with one hand or taking selfies is stress-free while charging wirelessly.
Charge Your Way
Fast charge your iPhone with wireless charging or USB-C to lightning cable.
20W PD Fast Charging
By using the 20W USB-C port, you can fast charge your iPhone 14 series to 50% in 30 minutes. This battery pack can be fully charged in just about 2hrs 50min with a USB-C PD charger of 18W or above(not included).
Camera-Friendly Size
This battery pack was design a fit the back of most phones preventing from obstructing the lens, allowing you to take pictures even while charging.
Easy to Read Status LED
The orange LED turns ON when charging your Phone and stays OFF if idle, making reading the power bank's status a breeze.
Three green LED lights indicate the battery capacity, and each indicator light represents about one-third of the remaining power.
Premium Touch
From materials to design, it offers a comfortable grip with rounded edges and corners, plus a wireless charging pad with PU skin, which is soft to the touch.
Reliable Strong Magnets
The built-in reinforced magnets were tested strong enough to hold 2 bottles of 16.9oz water ensuring a firm lock with your iPhone for a smooth and stable wireless charging experience.
(Suggestion: without case or use a magnetic phone case)
Yes, this wireless power bank supports charging two devices at the same time. Disconnects for 2 seconds when powered on, then resumes charging.
Yes, the battery pack can wirelessly charge electronic devices when using a wall charger to charge the battery.
Yes, Wireless charging can be turned off by pressing the power button twice when not needed. When you need to resume charging, just press the power button or reconnect the phone to the power bank.
The power bank comes with a 1.65 ft (50cm) USB-C to USB-C charging cable and can be charged using this cable via the bottom USB-C port. For best results, use a power adapter with at least 18W output (not included). The battery can be fully charged in 3 hours.
Not compatible with non-magnetic phone cases such as OtterBox cases. Additionally, magnetic and metal accessories such as cards, keys, and pop-up handles can interfere with charging.