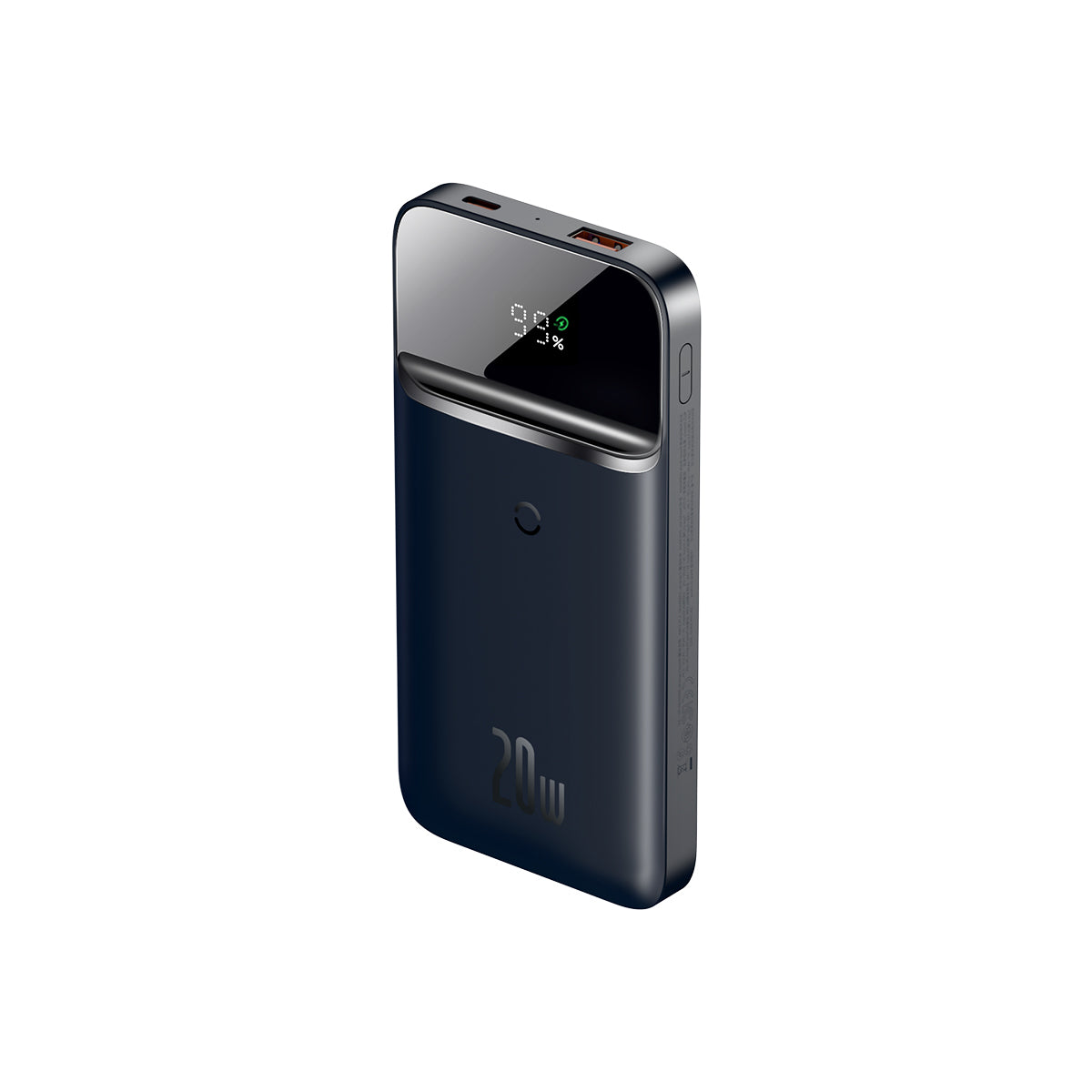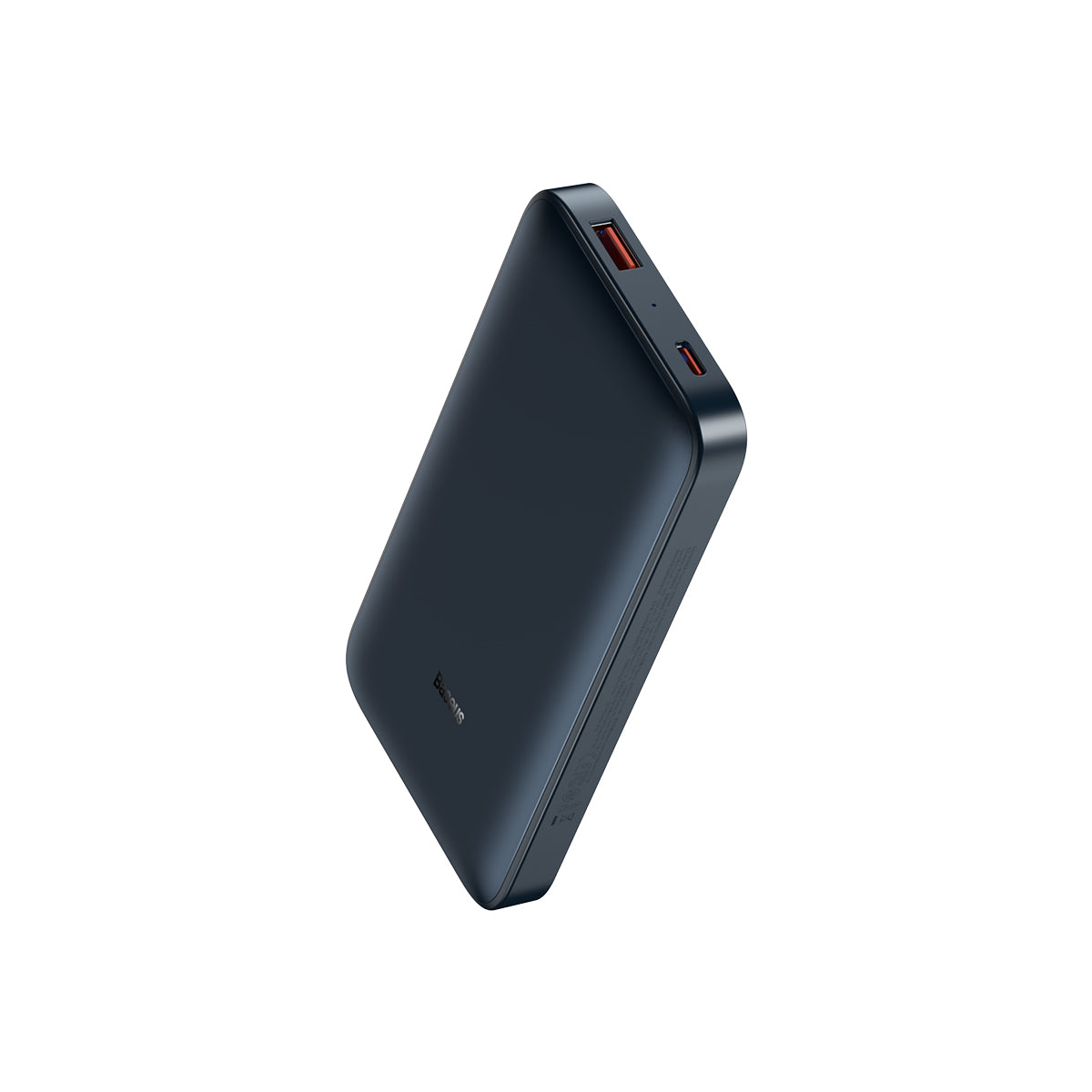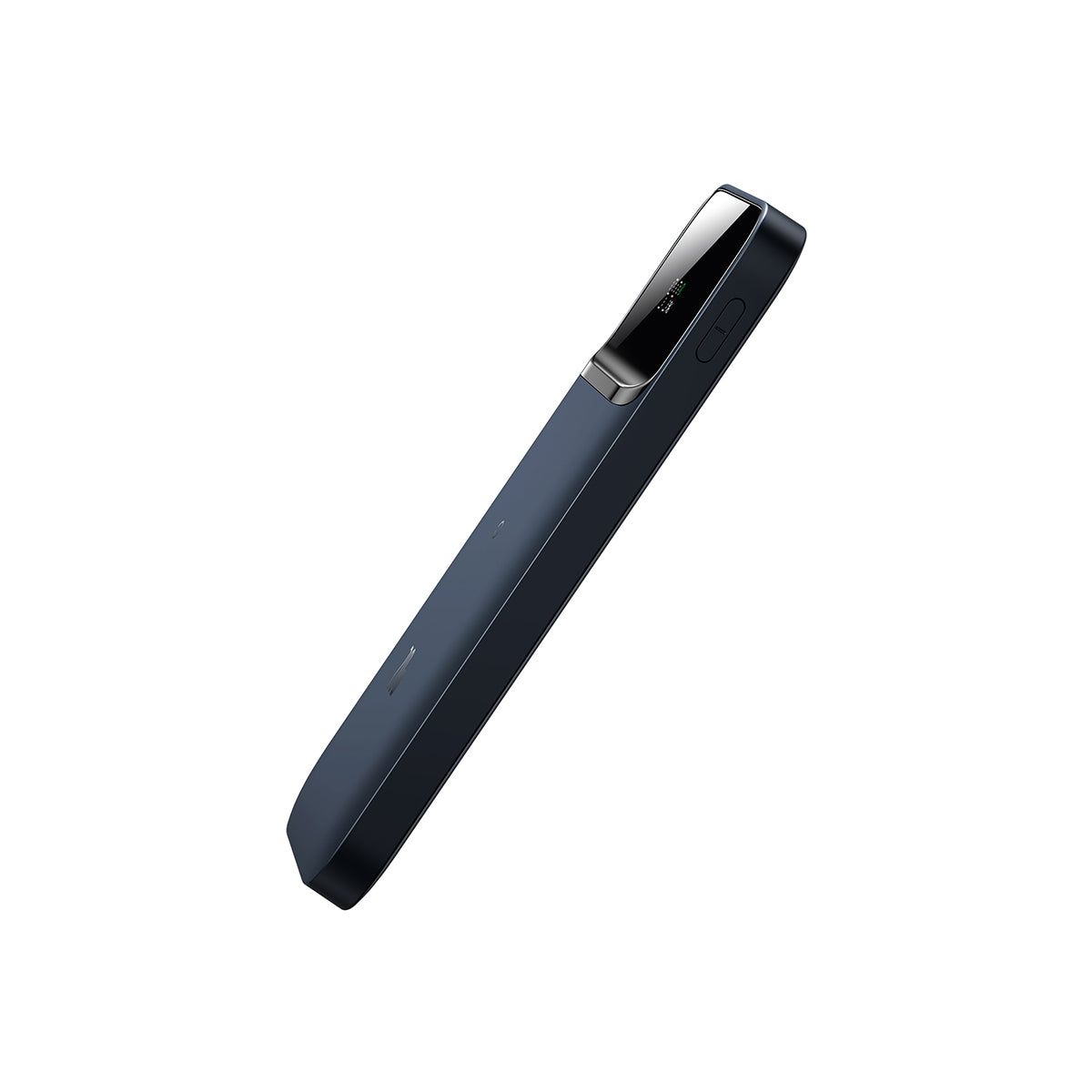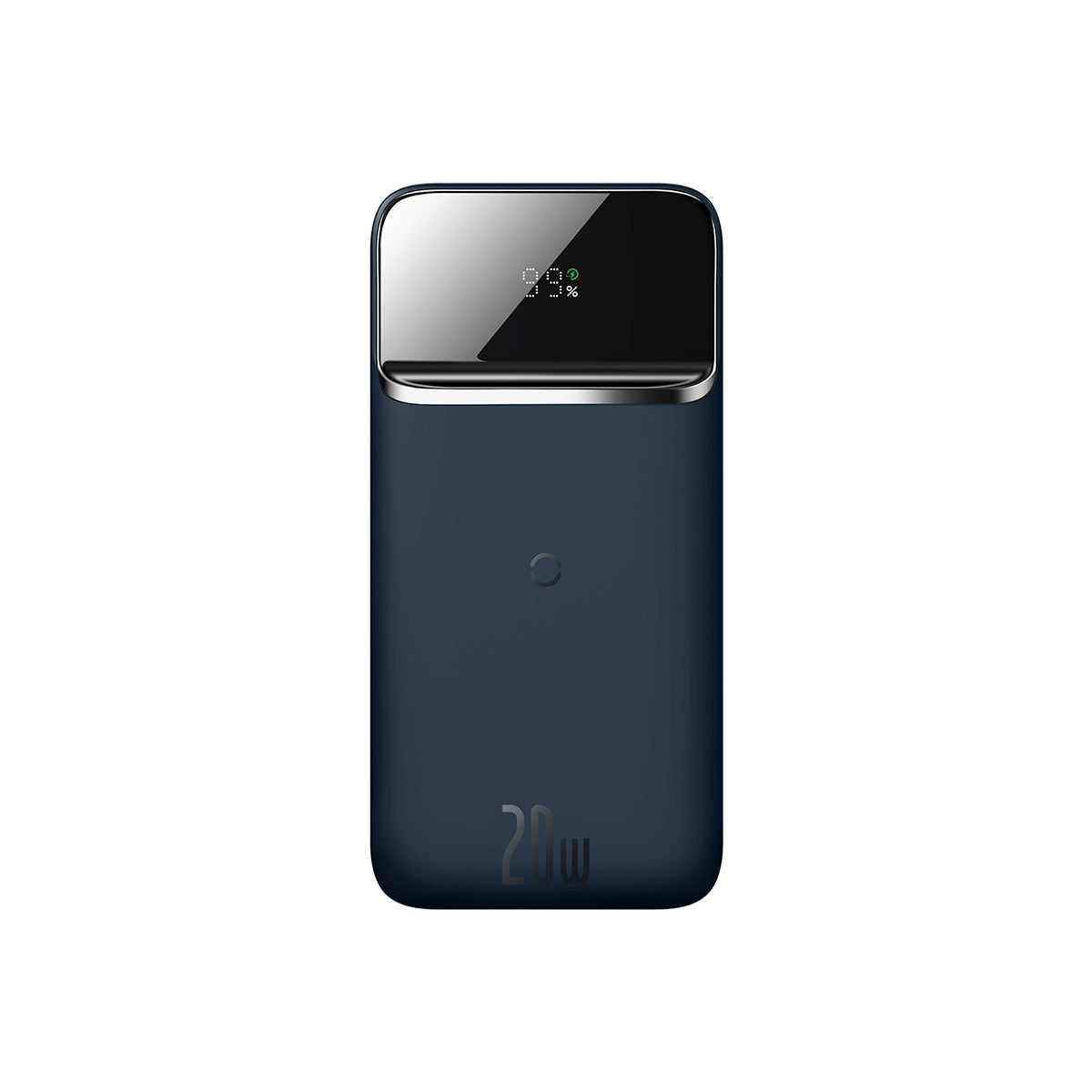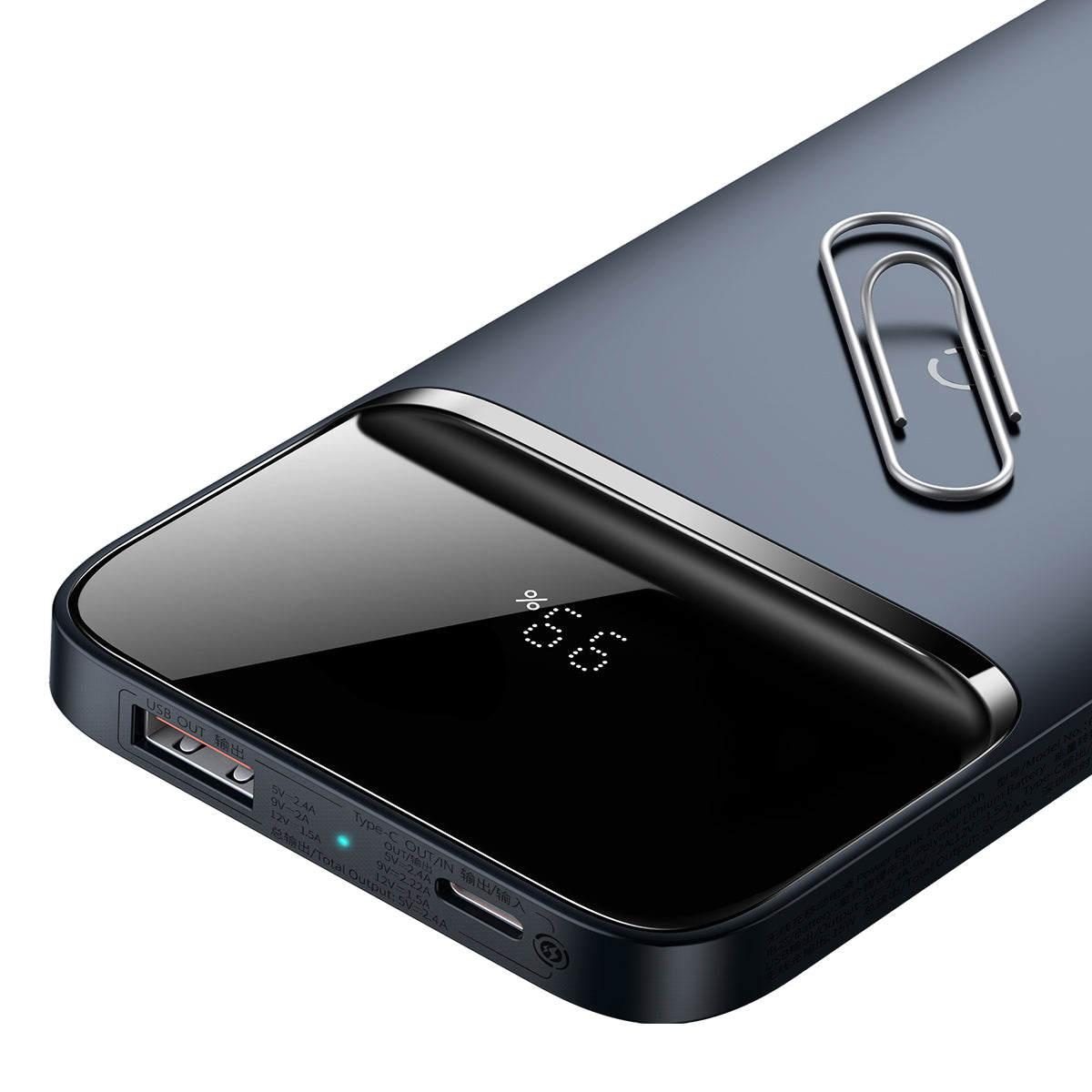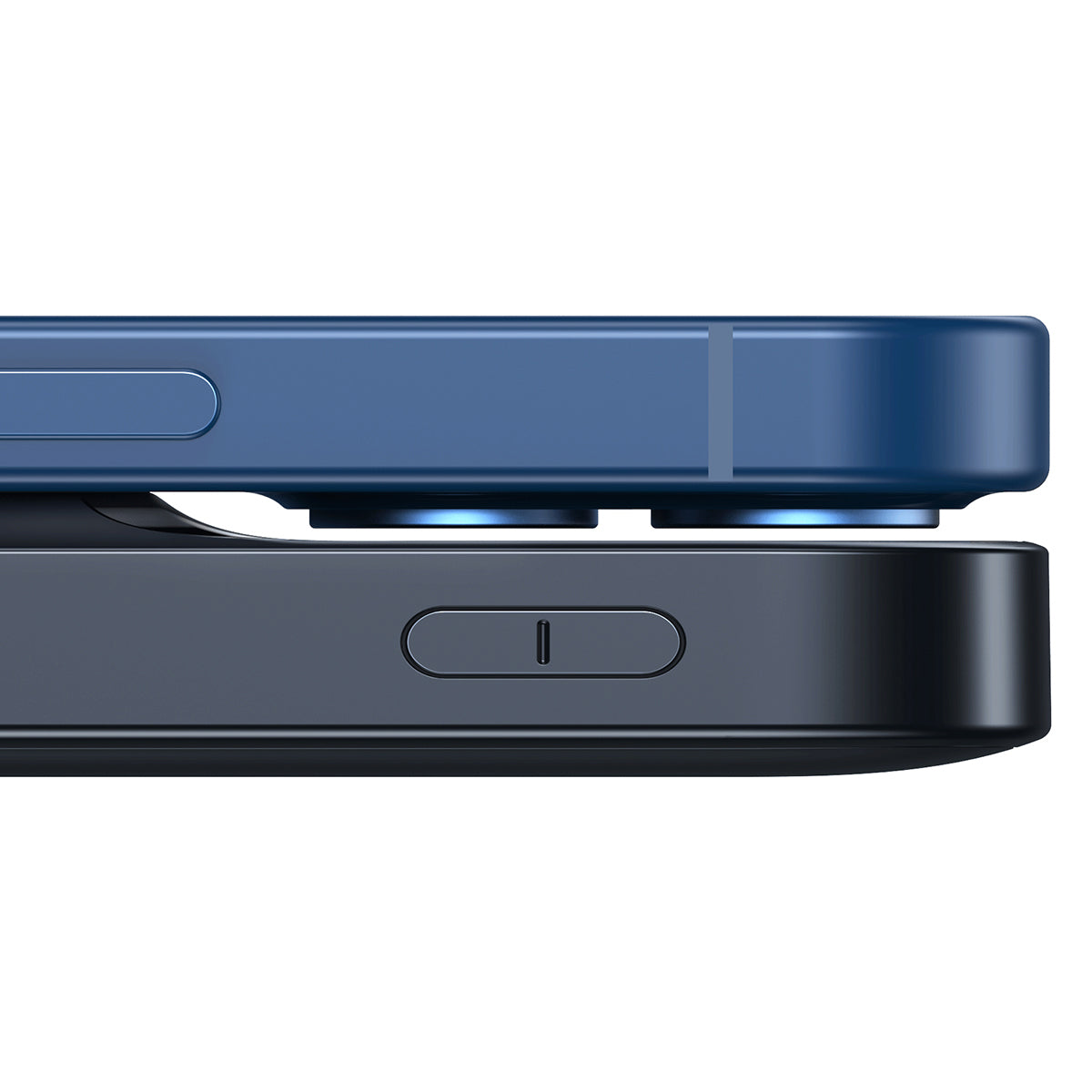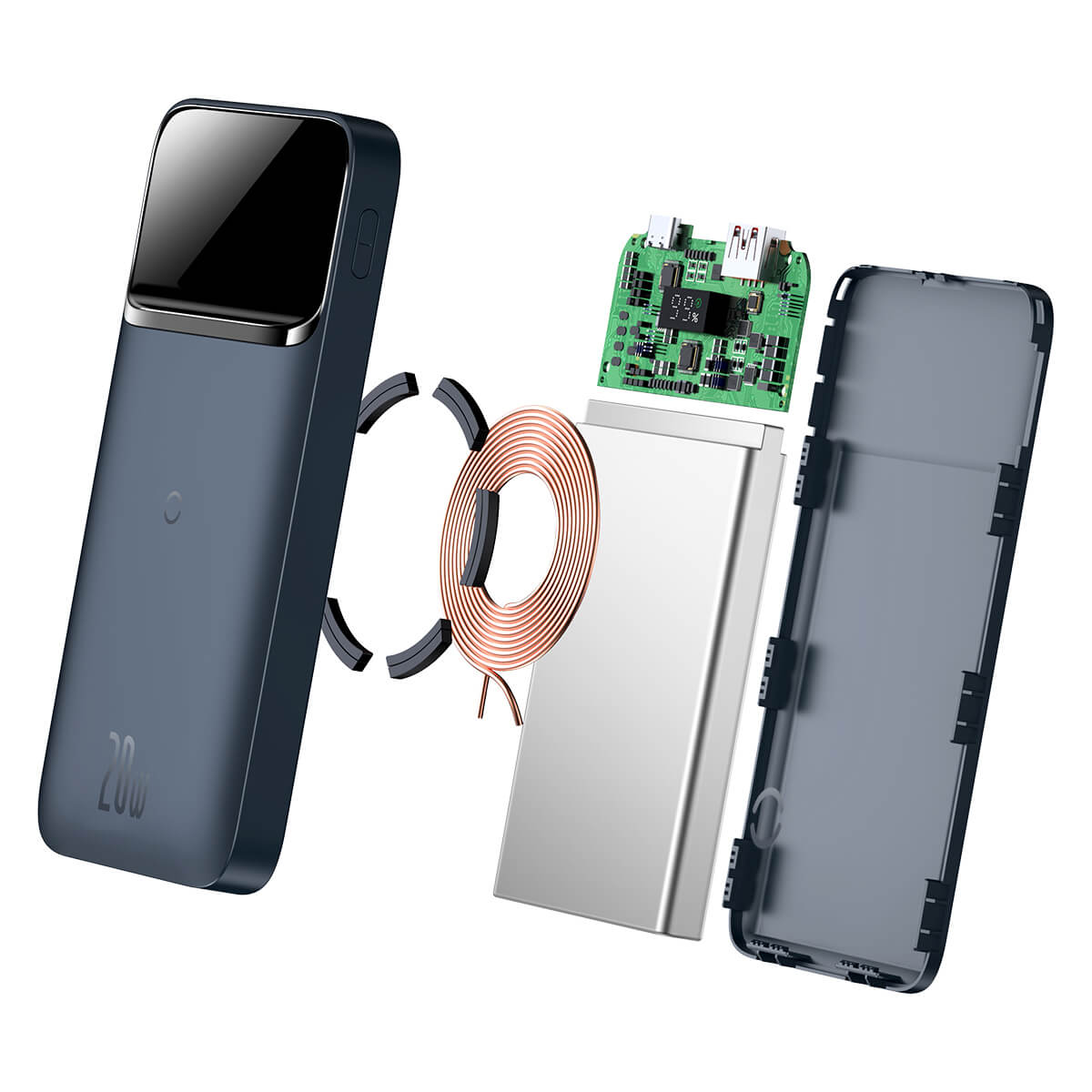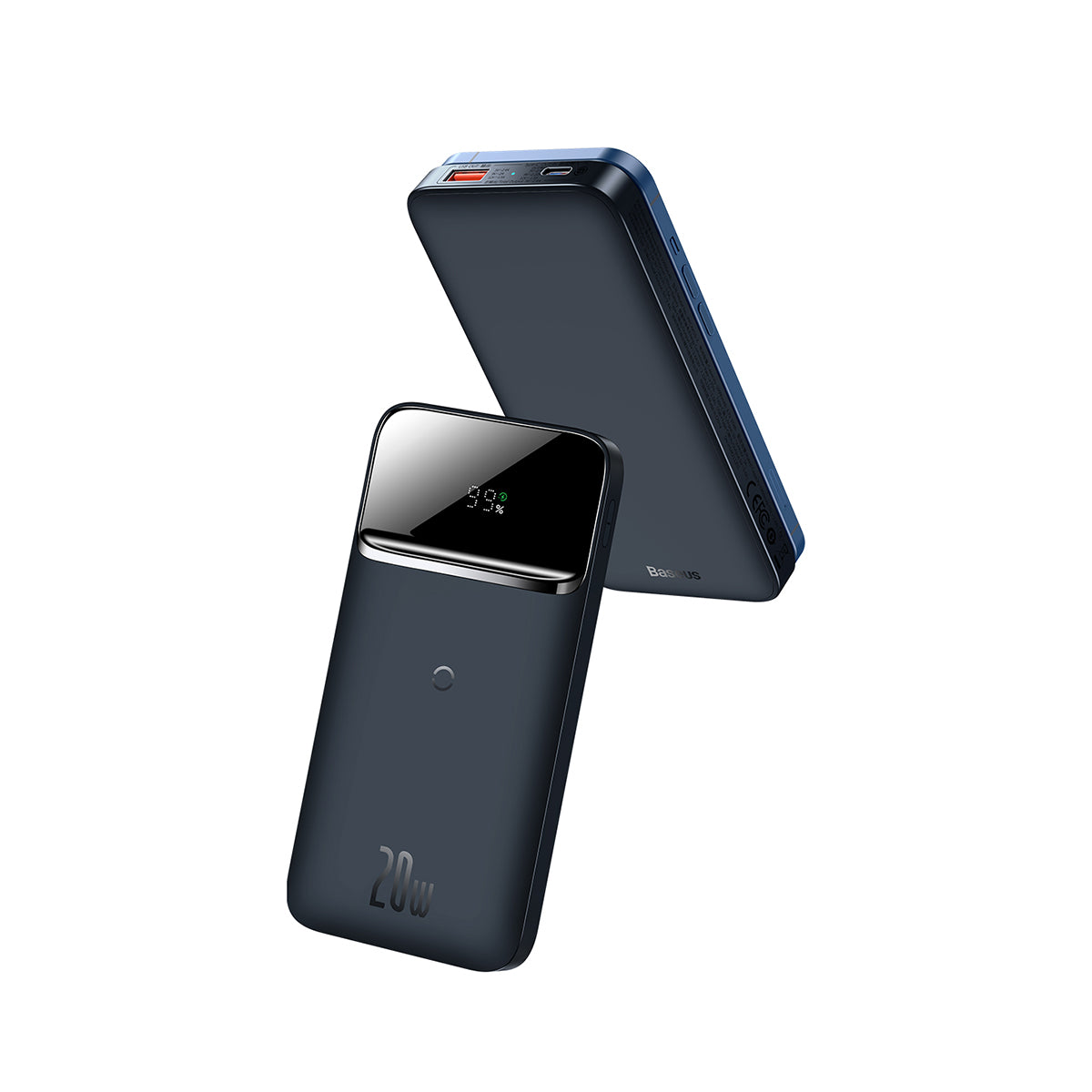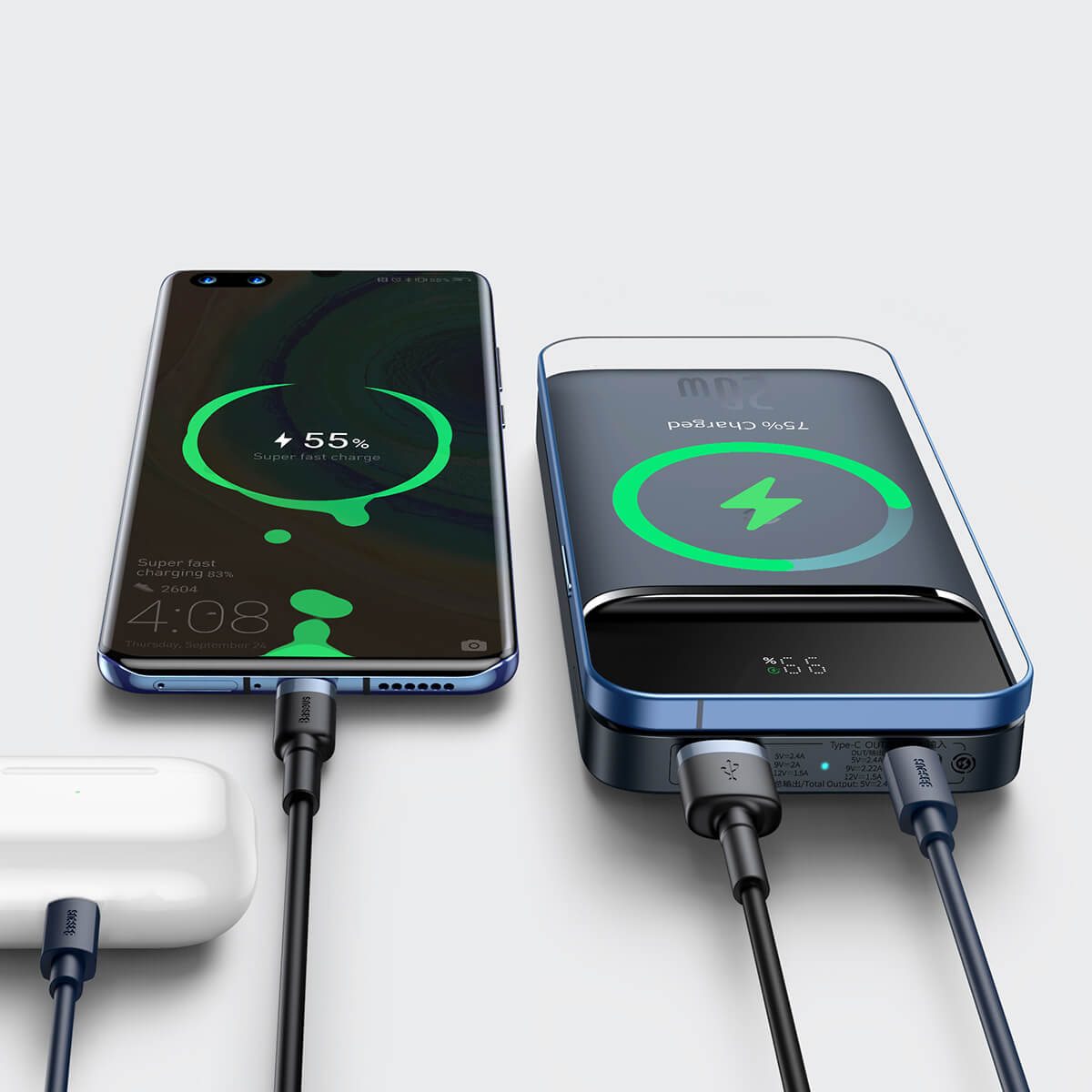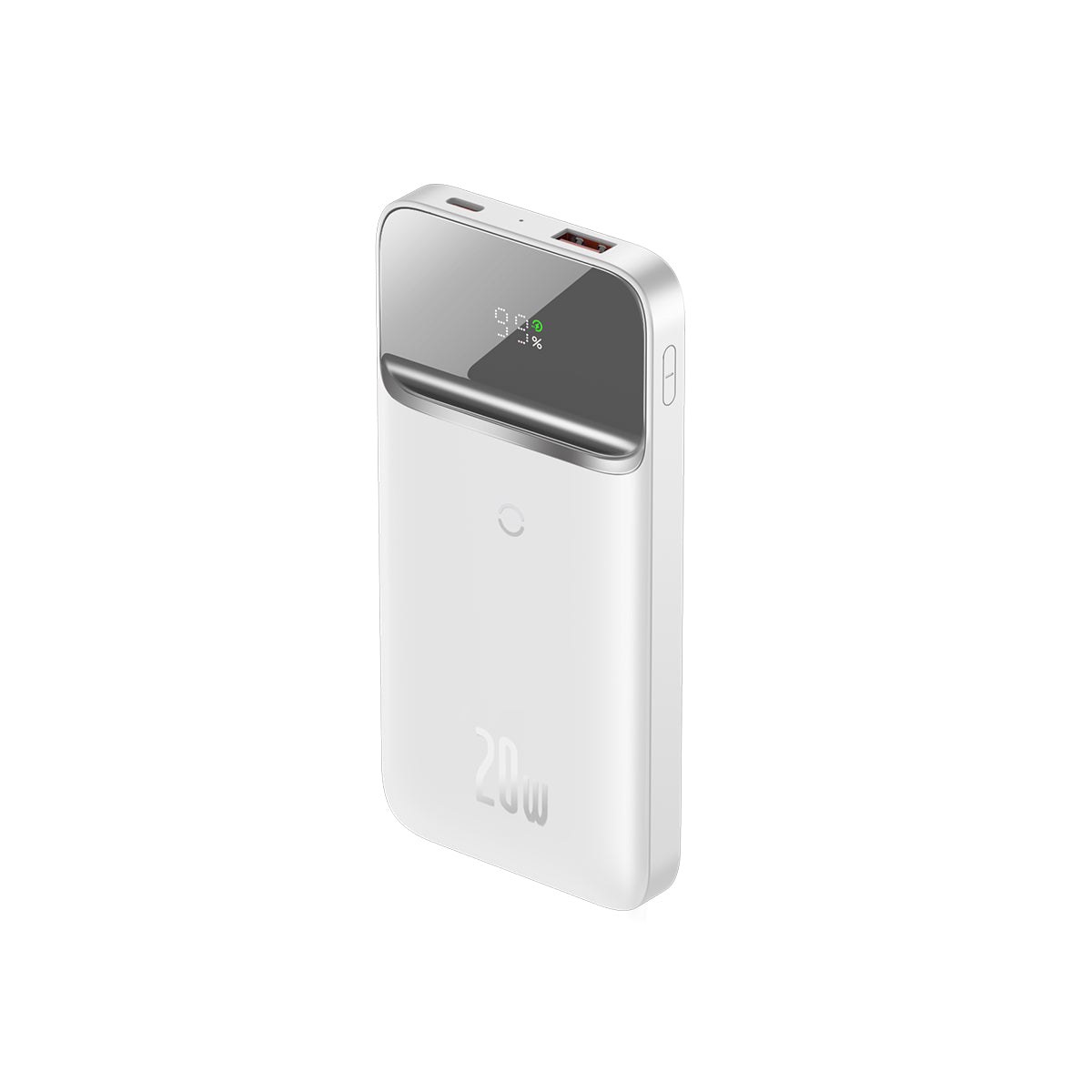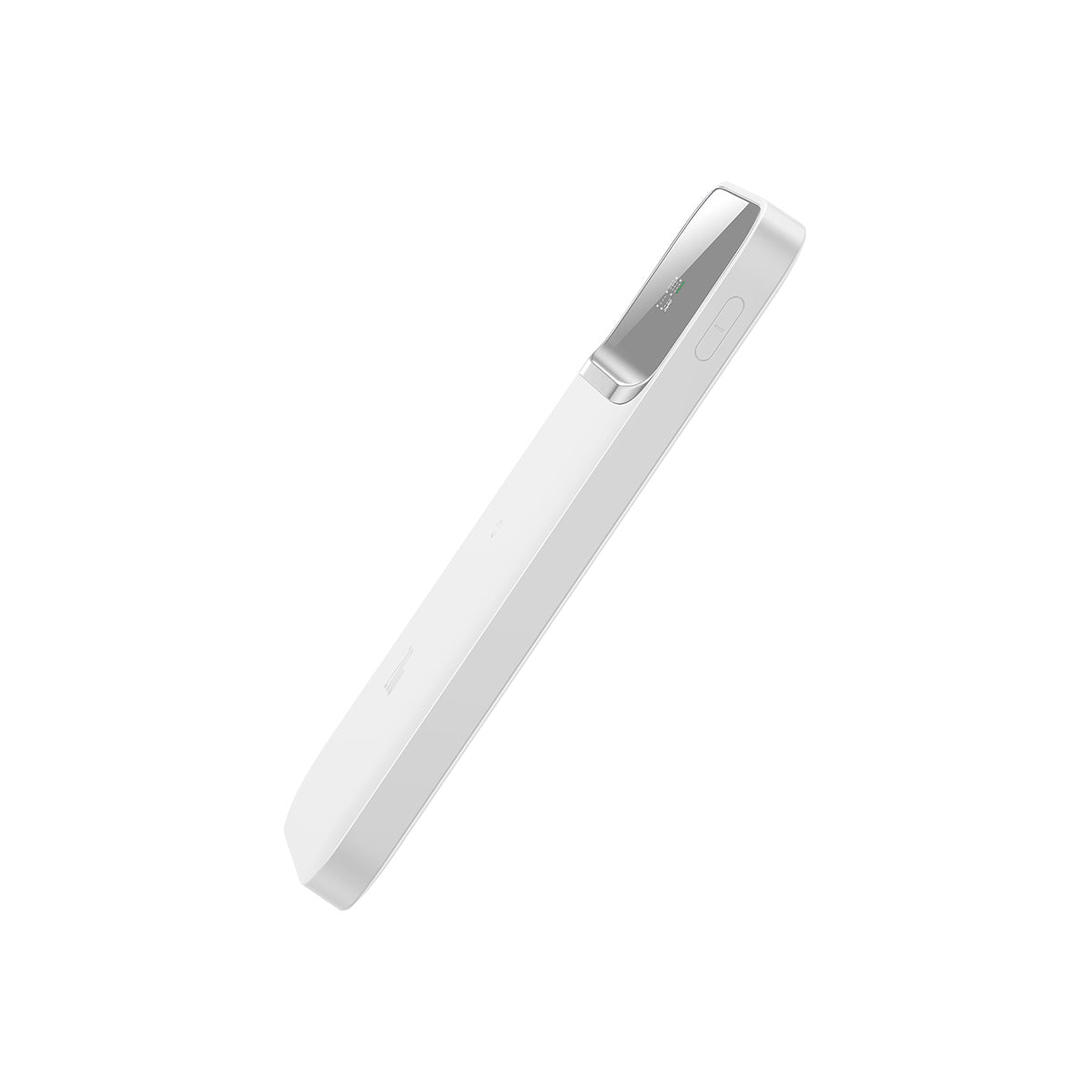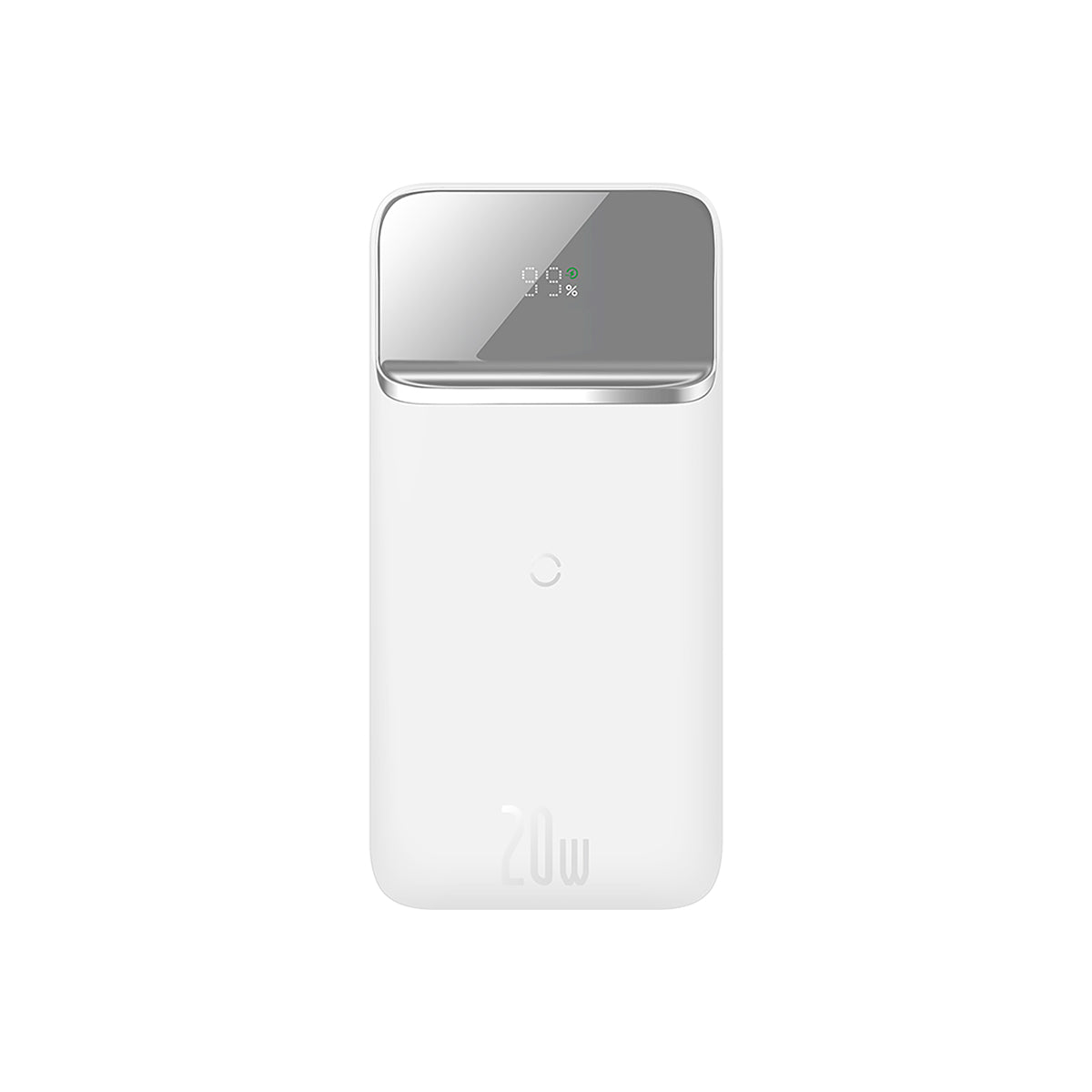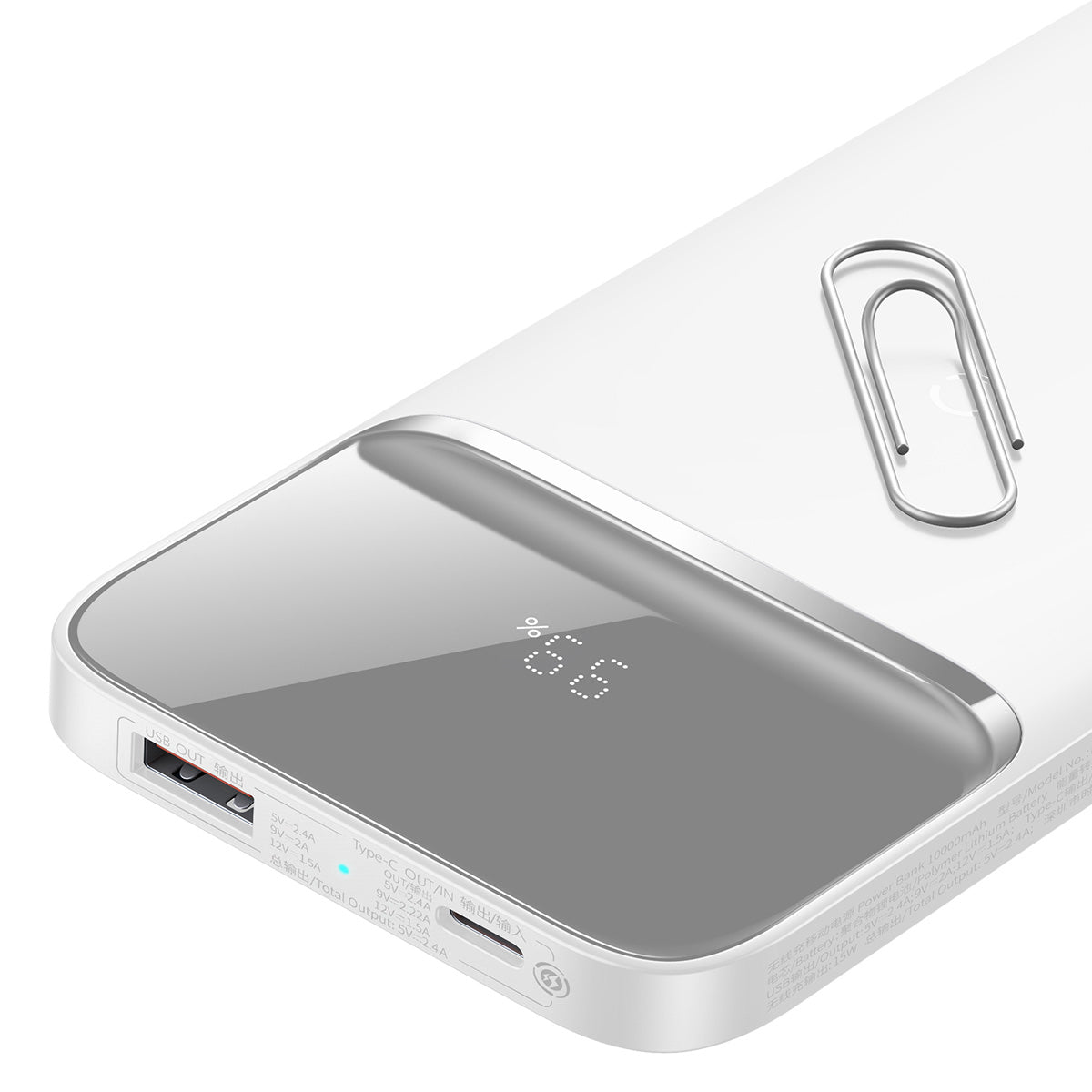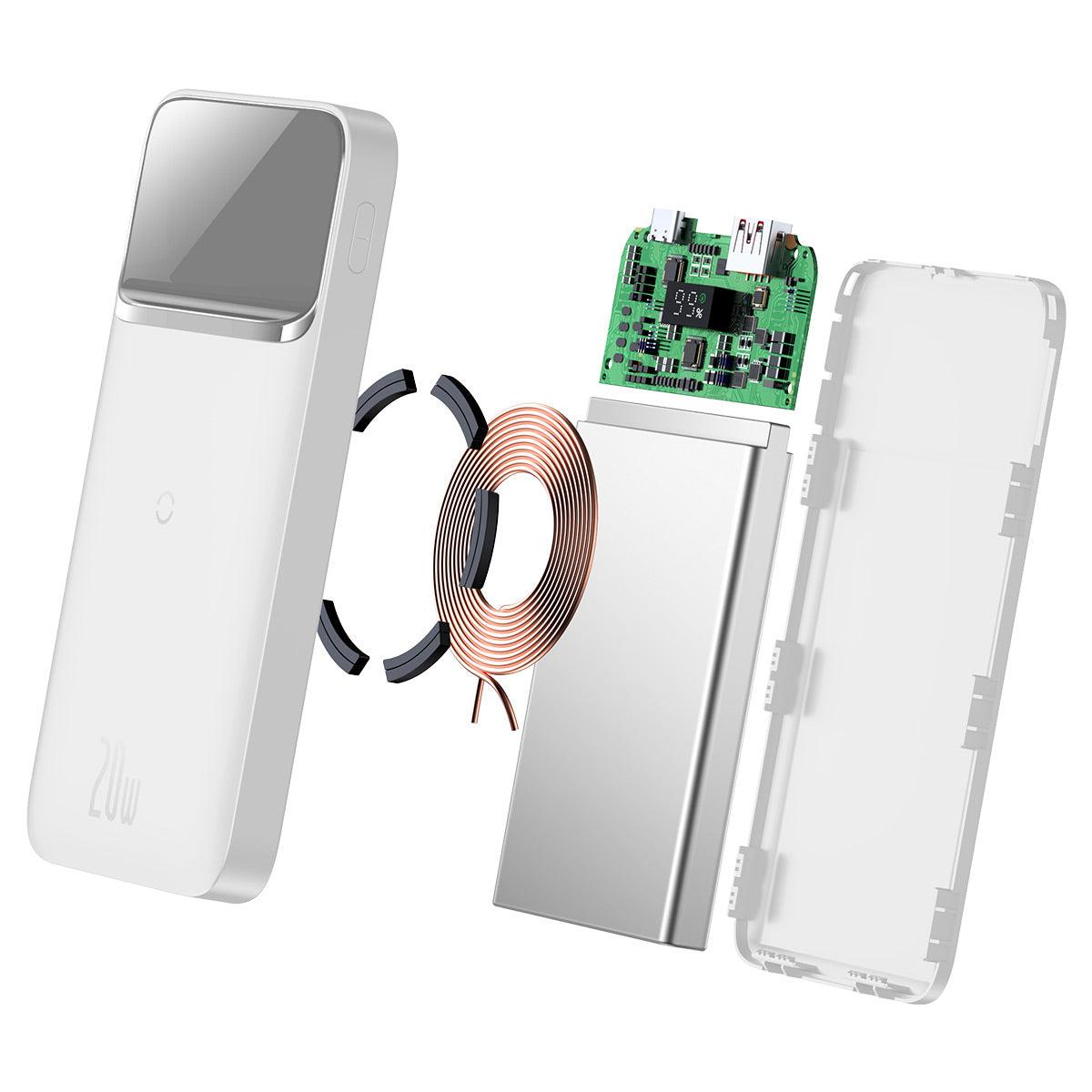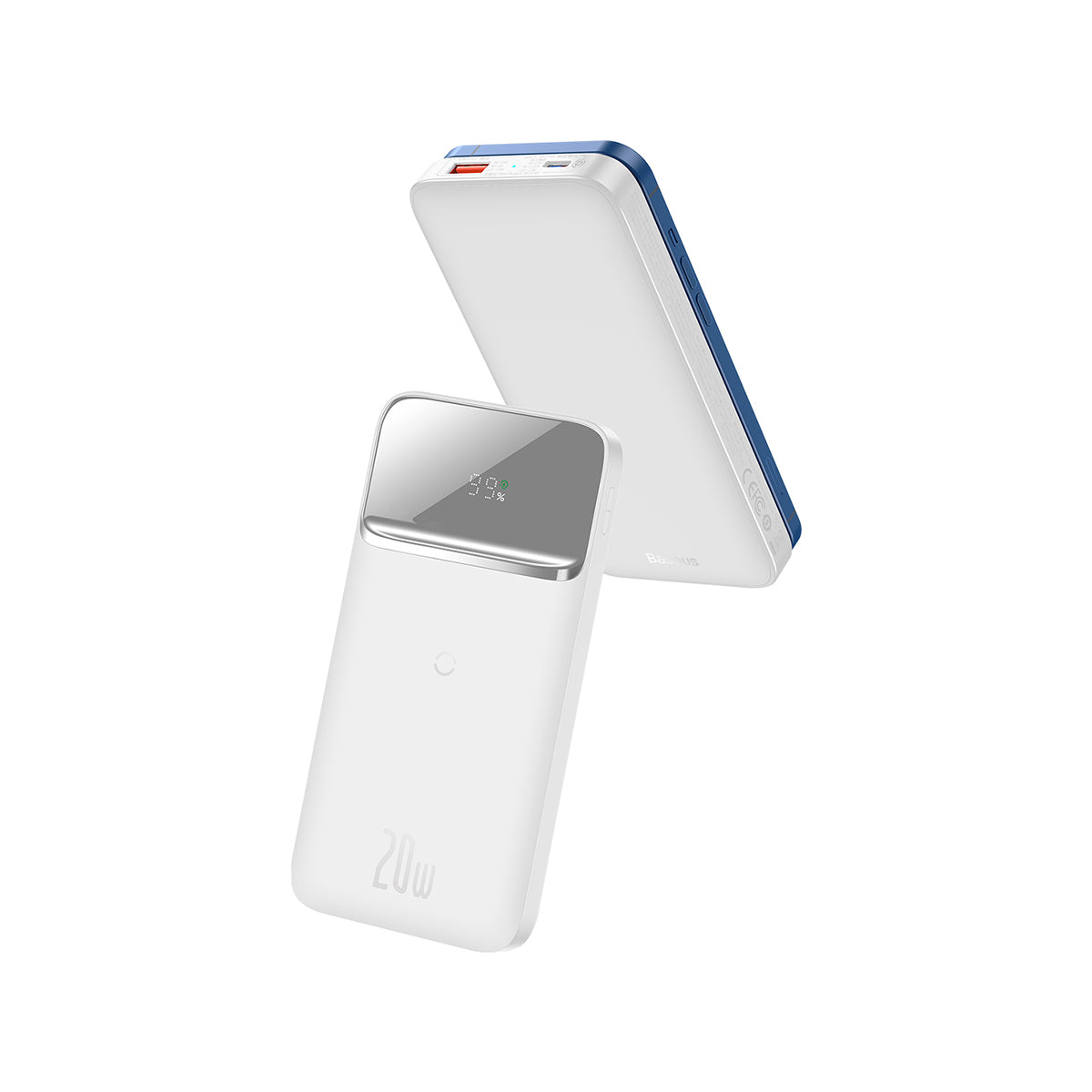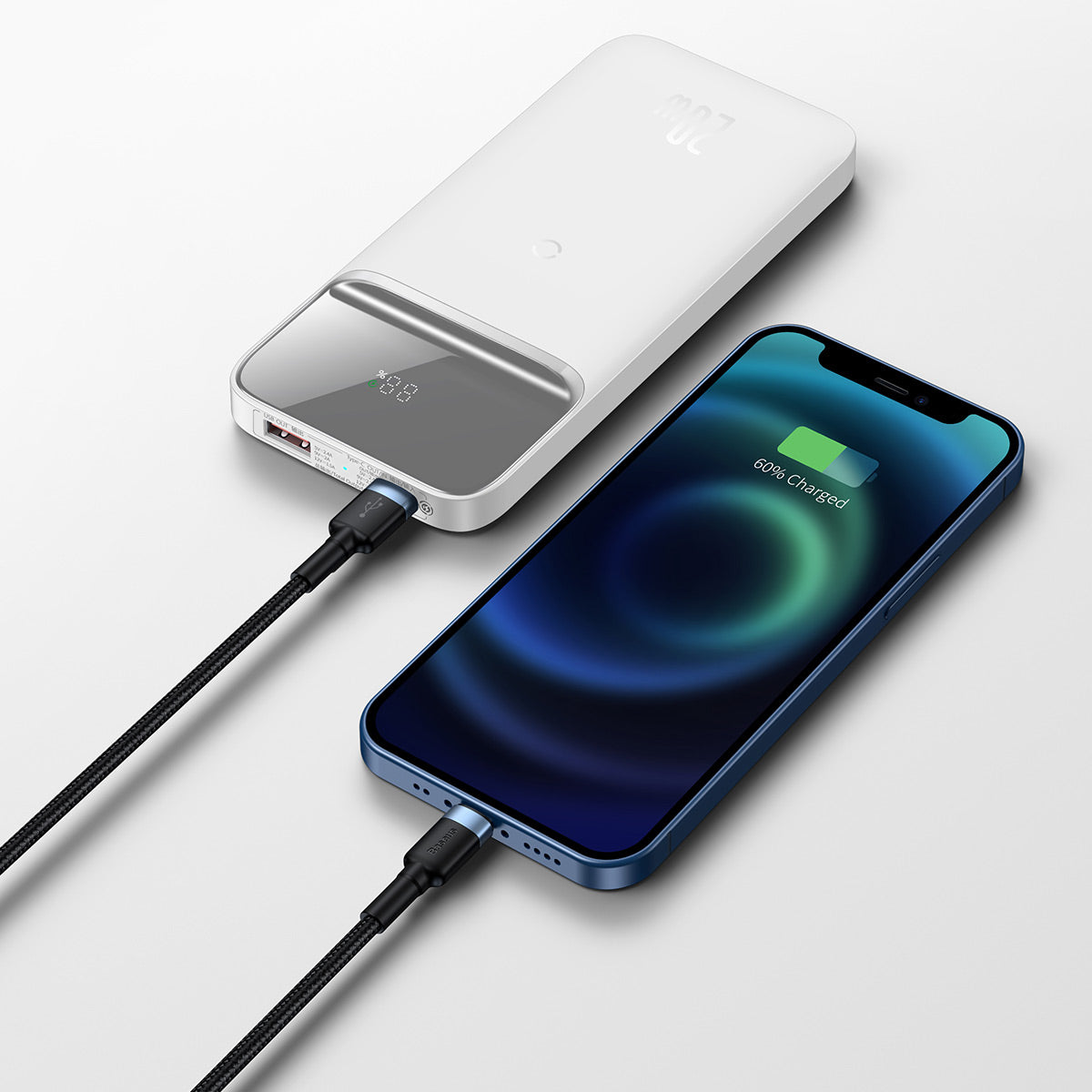 Baseus Magnetic Power Bank 20W 10000mAh
Baseus 20W Magnetic Power Bank is a 10,000mAh capacity battery pack supporting "MagSafe" magnetic wireless charging for iPhone 12, 13, and 14 series, and with a camera-friendly design preventing lens from rubbing against it and getting scratched.
● Instant and Secure Charging
● Fast Wireless Charging for iOS
● Strong Magnetic, More Stable Charging
● 10000mAh Large Capacity
● Charge 3 Devices At Once
Baseus 10000mAh Magnetic Power Bank Compatible with iPhone 14/13/12 Series
10000mAh large capacity, twice than normal magnetic battery bank.

Stronger magnetic and same size as iPhone 13, provide more stable wireless charging for you.

Equipped with LED digital display, tell you the remaining battery whenever.

Baseus magnetic power bank Received the German Red Dot Award 2021.
10000mAh Magnetic Power Bank with USB C
wireless charging for iPhone 12/13 Series
Upgraded version: adjust the notch to better fit the lens design of the iphone 13 pro.

Stronger magnetic, more stable charging.

Throw away your cord, charge on the go.

20W PD wired charge, share battery pack with your friends.

10000mAh Capacity, provides 2 times for iPhone 13 pro.

Multiple Safety Protection, UL Certification.

W

ith 20W USB-A to USB-C cable.
Two-Mode Fast Charging: 7.5W Wireless charging and 20W Wired Charging.
18W fast charging to refill itself in only 3h.
Wireless charging status at a glance with breathing light indicator.
18 built-in magnets securely hold your iPhone 14/13/12. (Note: Press power button to start charging.)
This magnetic power bank is only compatible with magnetic cases.
Received the German Red Dot Award 2021.
Using Notes
Press the button once to initiate the power output function, and put your iphone in the magnetic area of the power supply, then it will start wireless charging.

If there is no wireless charging access with in 30 seconds after one key, the power bank will automatically tune off.

A slow flashing blue light indicates that wireless charging is in progress.

In order to get the perfect wireless charging experience, it is strongly recommended to charge without the phone case or with a magnetic case.

You can wirelessly charge your phone while this portable charger is plugged in. We recommend using a PD charger with 18W output or above.
Specs
| | |
| --- | --- |
| Capacity: | 10000mAh |
| Voltage: | 5 Volts |
| Connector Type: | 1 * USB-C, 1 * USB-A |
| Max Output: | 20W |
| Output Ports: | 3 |
| Recharging Time: | 3h |
| Product Dimensions: | 5.67 x 2.88 x 0.67 inches |
| Weight: | 8 ounces |
● Please try to fully charge the power bank first.
● Make sure your device supports wireless charging. It is recommended to do the charging without any devices cases, If the phone is wearing other metal objects, or the thickness of the phone case is more than 6 mm, it will affect the charging.
● Then please press the power button, when the indicator light is on, place the device on the wireless charging power bank, and align it to the wireless charging coil. Then it will start to charge.
● Different battery capacity.
● Different number of indicator: 10000mAh has 4 indicator (3 battery indicators + the 4th is a wireless charging indicator) 6000mAh has 3 indicators (3 battery indicators + the 3rd is also a wireless charging indicator)
● Different charging indicator: After fully charged, 3 blue indicators of the 10000mAh stay on, and the 4th indicator will not light up; 3 blue indicators of the 6000mAh stays on.
● Different wireless charging indicator: When the power bank is wireless charging, the 4th indicator of the 10000mAh is breathing flashes orange light, and 3rd indicator of the 6000mAh is breathing flashes orange light.
We are very sorry that this product cannot wireless charge the apple watch.
We are sorry that Samsung's 15W wireless fast charging is a private protocol.
Our power bank can support up to 10W to charge your galaxy s20.
1. Please check the Type-C port of your laptop: whether the charging port of the laptop is not a Type-C port or it has a Thunderbolt 3 charging port or a full-feature Type-C port.
2. Please check the input power of your laptop: whether it exceeds the Type-C port output of our power bank support. if it exceeds, it may not be able to charge or Intermittent charging occurs. Note: Please do not use several ports of the power bank simultaneously while charging your laptop, Using several ports will split the total power so the Type-C port can not support its maximum output and provide enough power to charge your laptop.
3. Please check the cable: whether the cable you used supports PD fast charging and works normally. if not, maybe you could change another Type-C to Type-C cable and charge your laptop again.