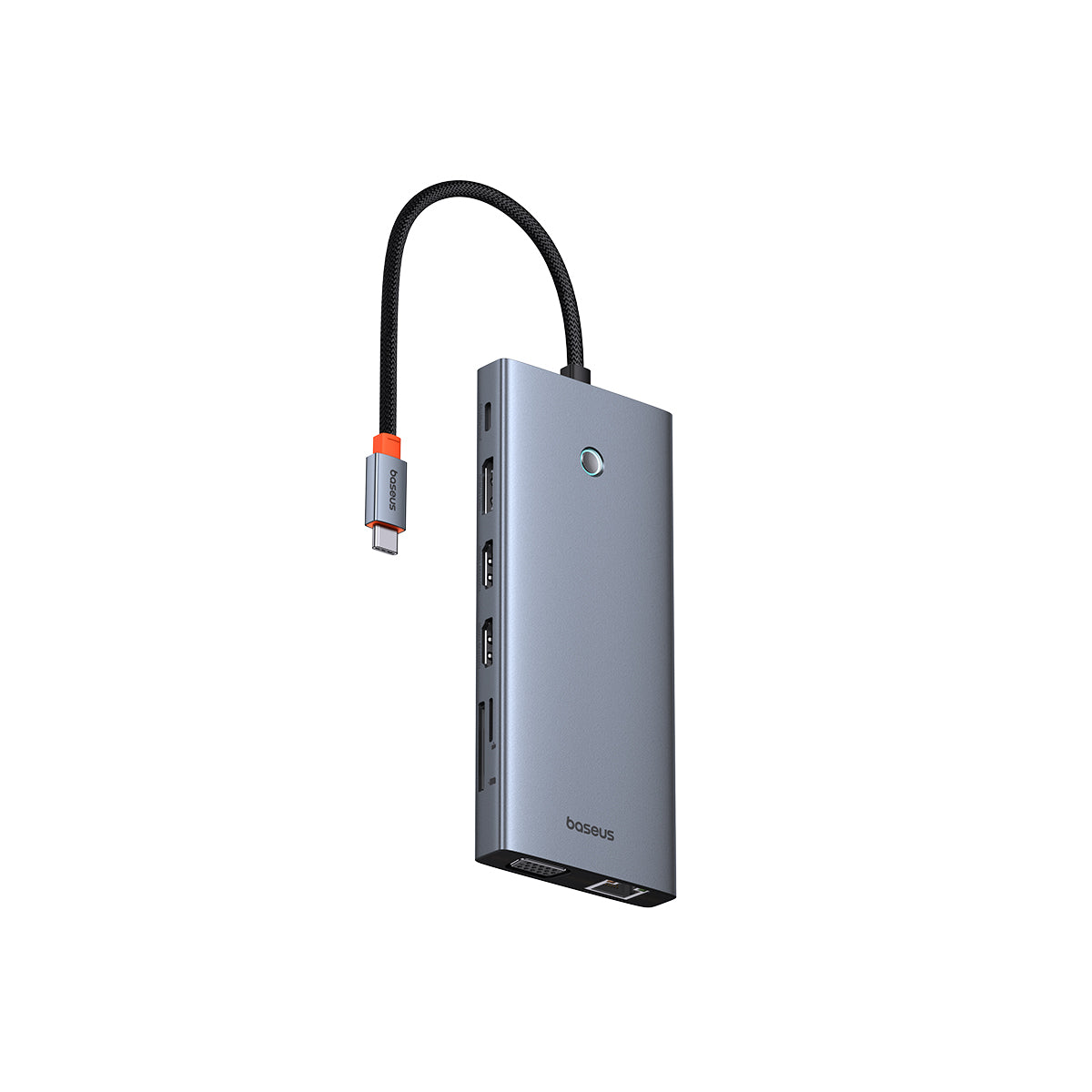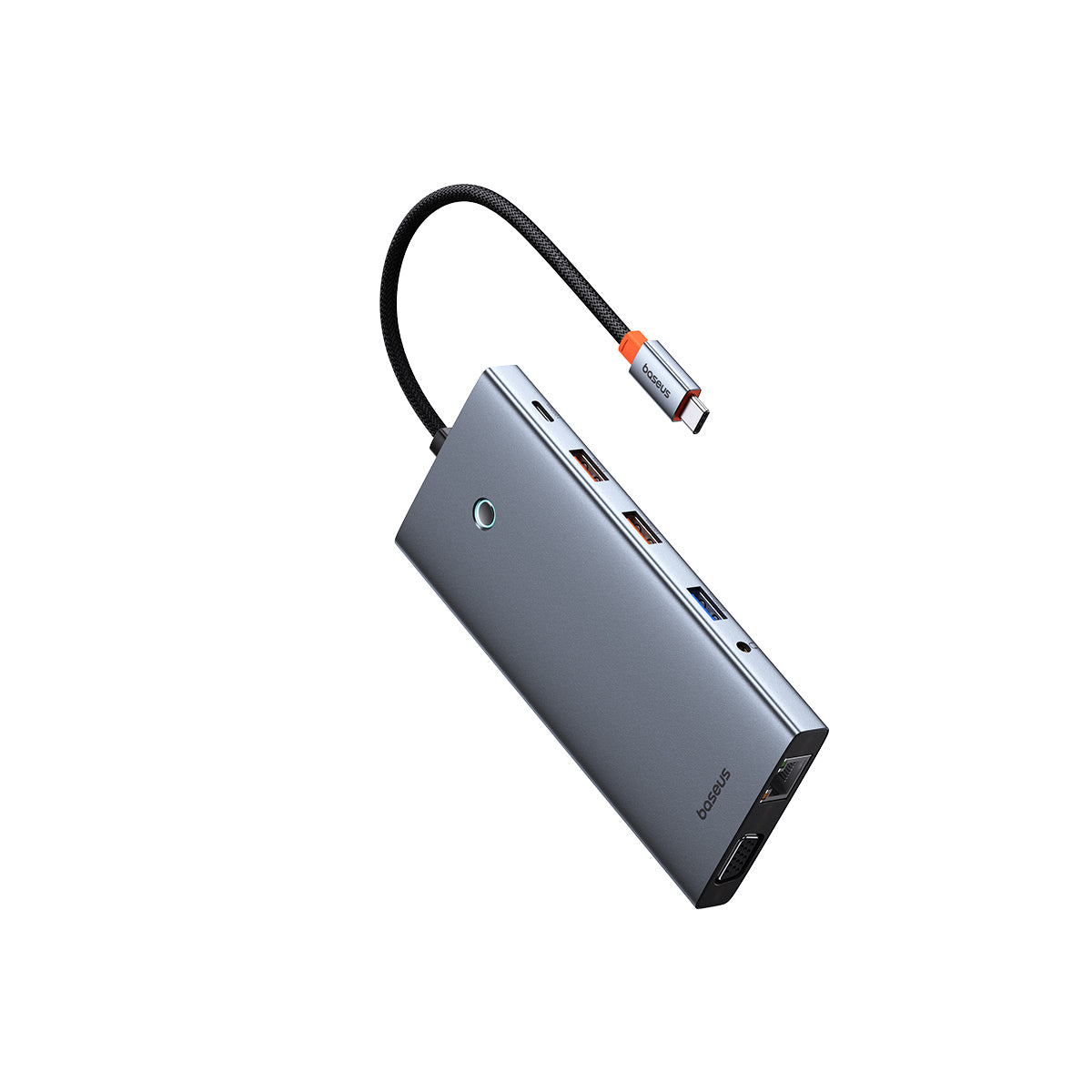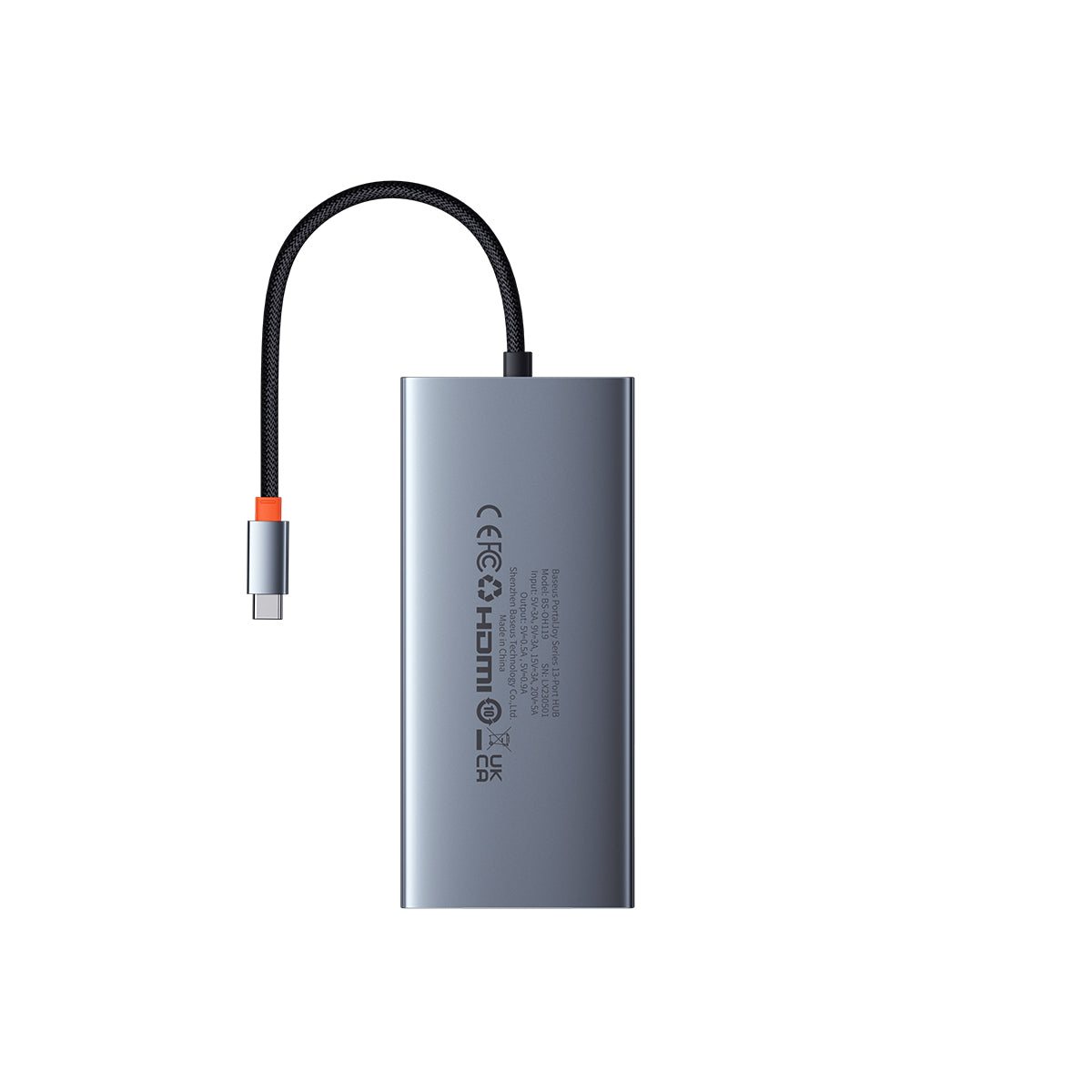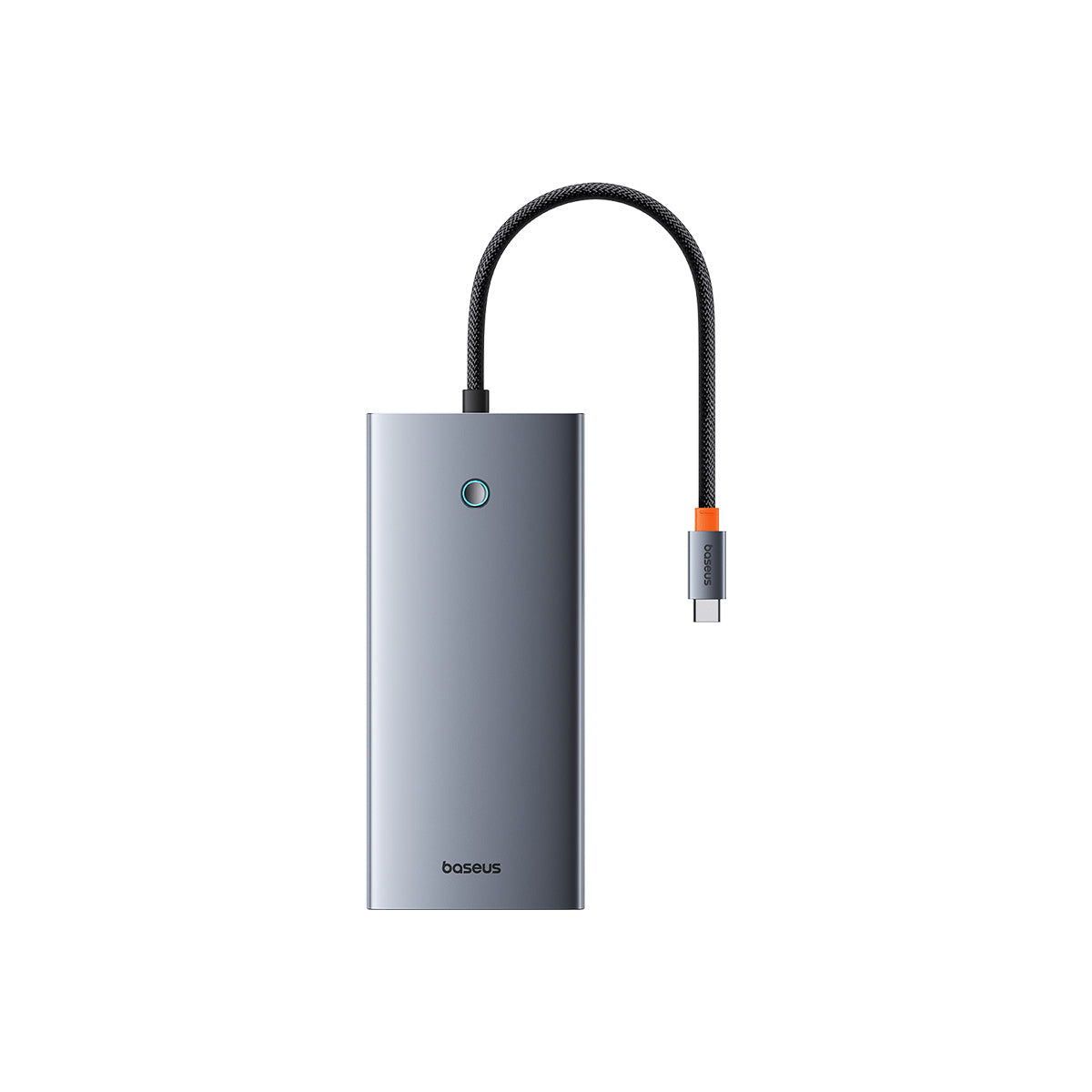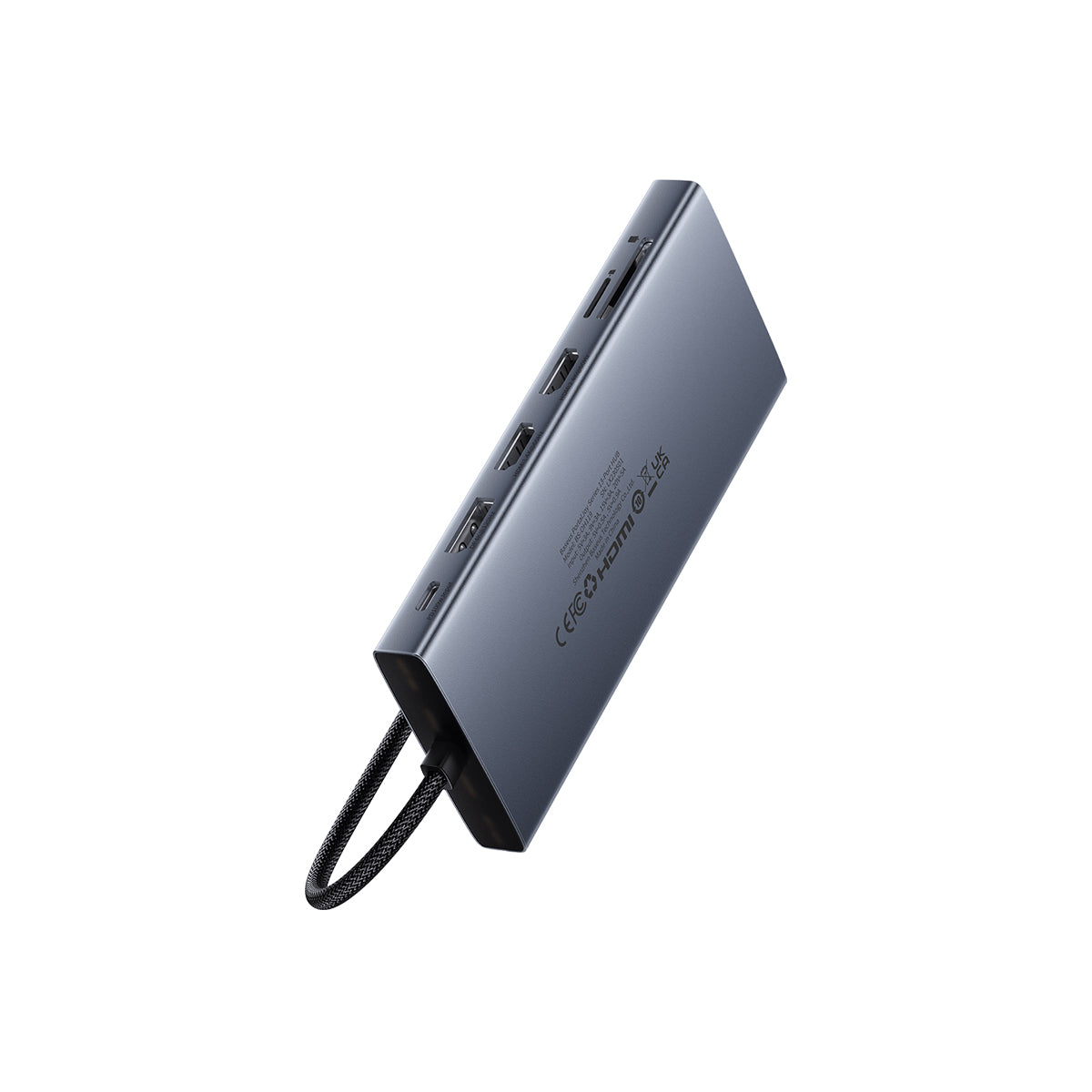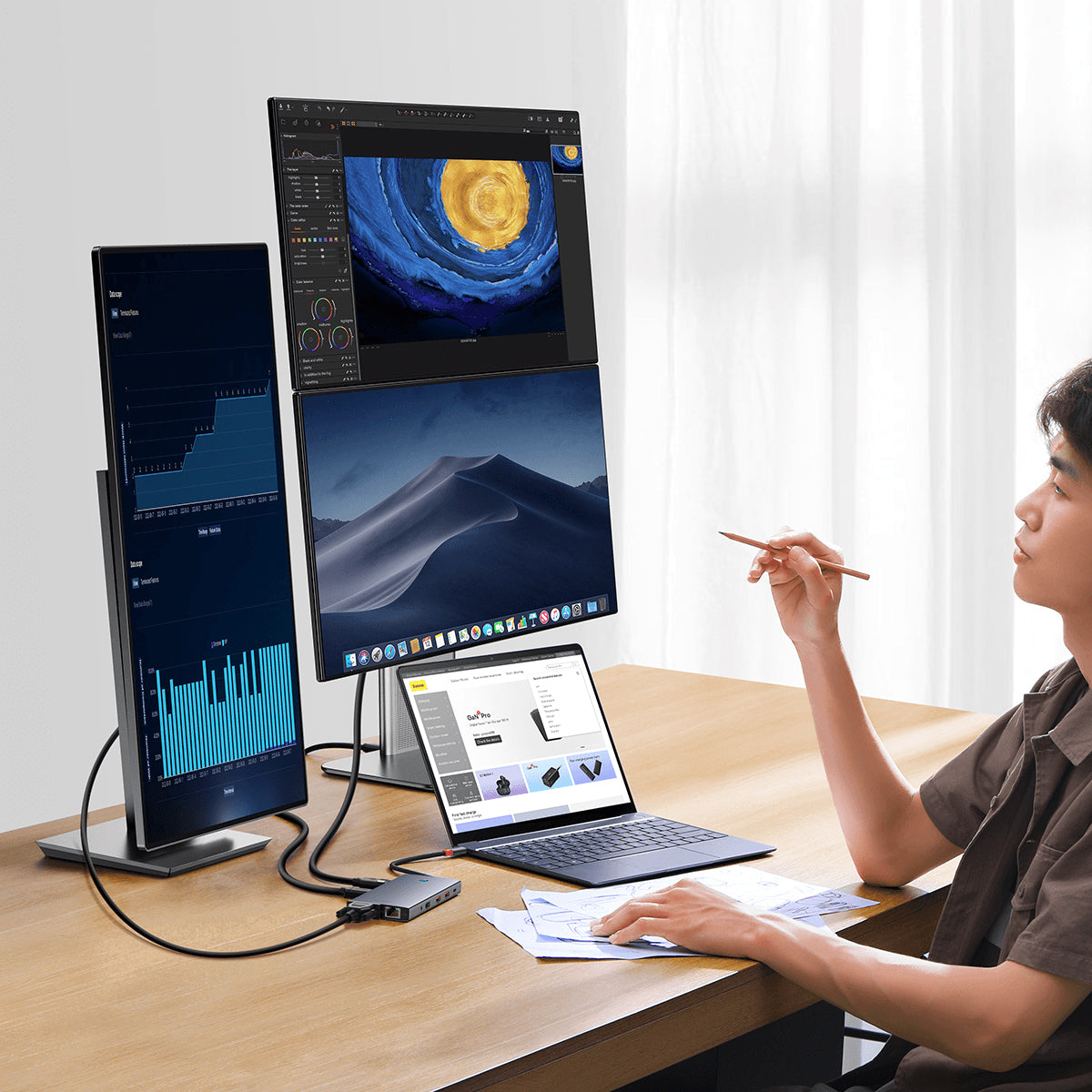 Baseus PortalJoy 13 in 1 USB-C Hub
Equipped with 2 HDMI ports, 1 Displayport, and 1 VGA port, allowing you connect two or three external monitors simultaneously to your setup with the combination of these ports, providing you with ample screen space for multitasking, editing, or enjoying high-quality multimedia content depending on your specific requirements.
● Efficient Connectivity of Multiple Monitor
● Max 4K@120Hz Output Via DisplayPort1.4 With DSC
● 10Gbps Super Speed Data Transfer With USB 3.1
● Gigabit Ethernet and PD 100W Power Delivery
In stock
WARM TIPS

If you're using a Windows device, you can know which version of DP you have by checking your CPU generation: DP version 1.2 if your CPU is Intel generation 10 or earlier; DP version 1.4 if your CPU is Intel generation 11 or later; DP version 1.4 if you're using a workstation laptop with an NVIDIA GPU.
If you're using a MacBook, iMac, or iPad, you can find your DP version from the list: DP 1.4: iPad Pro (3rd generation and later), MacBook Pro ( 2017, 2019, 2020, 2021), MacBook Air (2020), MacBook Air (13-inch, M1, 2020), iMac (2017 and later), iMac Pro (2017 and later); DP 1.2: iPad Air (4th generation), MacBook Air (2018), MacBook Pro (2016), Mac mini (2018)
2. About Display on macOS System:
macOS only support SST (Single-Stream Transport). And macOS and iPadOS don't support MST(Multi-Stream Transport) due to the limitation of macOS System itself.
3. If you are using a
Macbook for single display
, make sure to complete following set up to get the best resolution:
Click
System Settings -> Displays -> Optimize For
, then
choose your Monitor Connected
, and set your max resolution according to your monitor devices.
Make sure the Type-C port of your device is full-featured (with charging, data transfer and DP Alt Mode function). Some functions, for example, mirroring or extending screen cannot be used if it is not full-featured.
Select a proper HDMI signal source. For example, monitors or TVs normally have HDMI 1 and HDMI 2 input labeled. For LG displays, go to Settings > Input > Input List > Select HDMI1 or 2.
The actual resolution ratio depends on the hardware of the connected device, if the connected device (laptop, HDMI cable, display) can't meet the promoted resolution ratio of this product, then it can't project with the highest resolution ratio.
The indicator light can help identify whether the USB-C port of the laptop supports the display output. If not, the indicator light willstart to flash when using the HDMI/VGA/DP port.
It is normal for the HUB to generate heat in the process of operation. The HUB has a built-in chip. The more types and quantity of interfaces a HUB has, the stronger processing power and more heat the chip delivers.