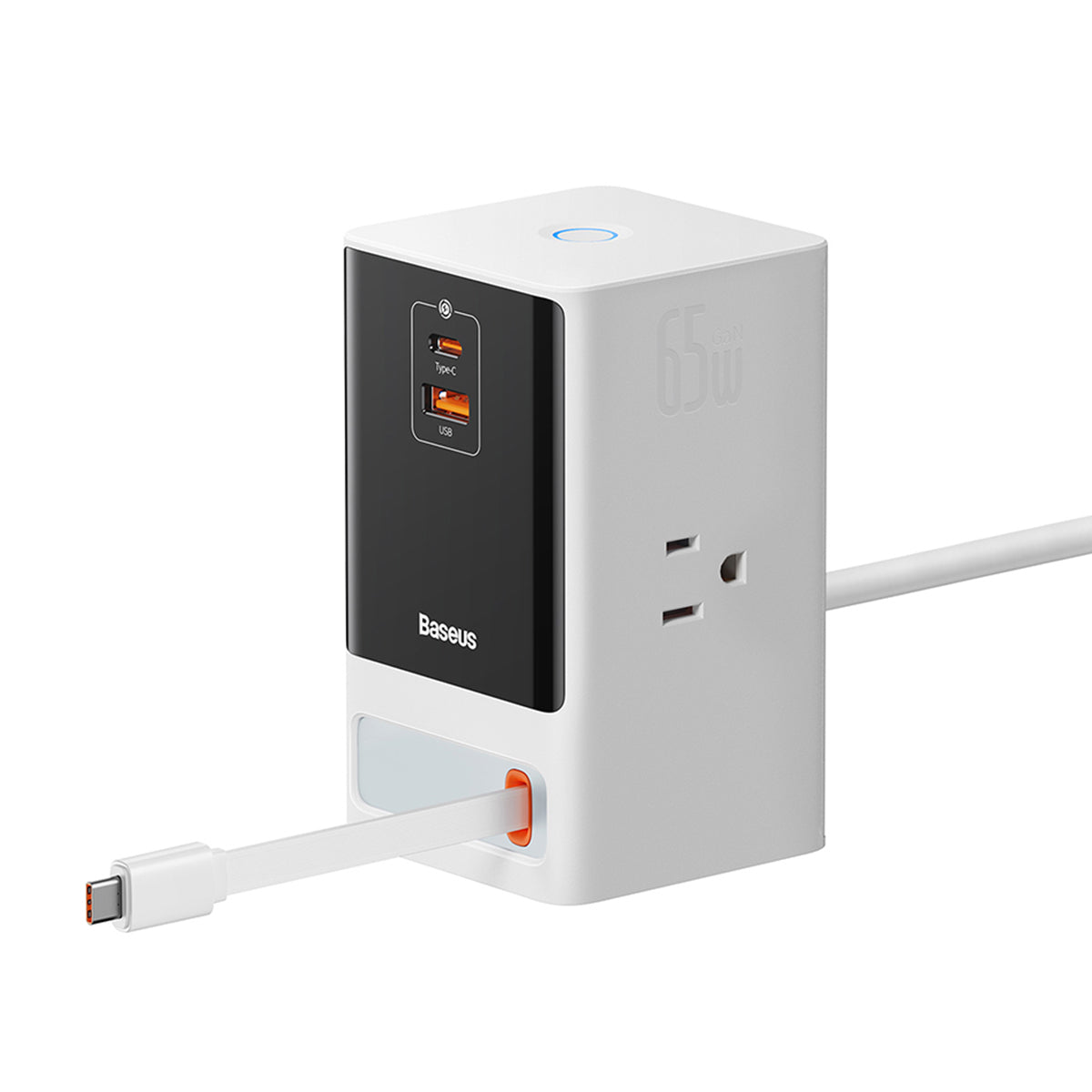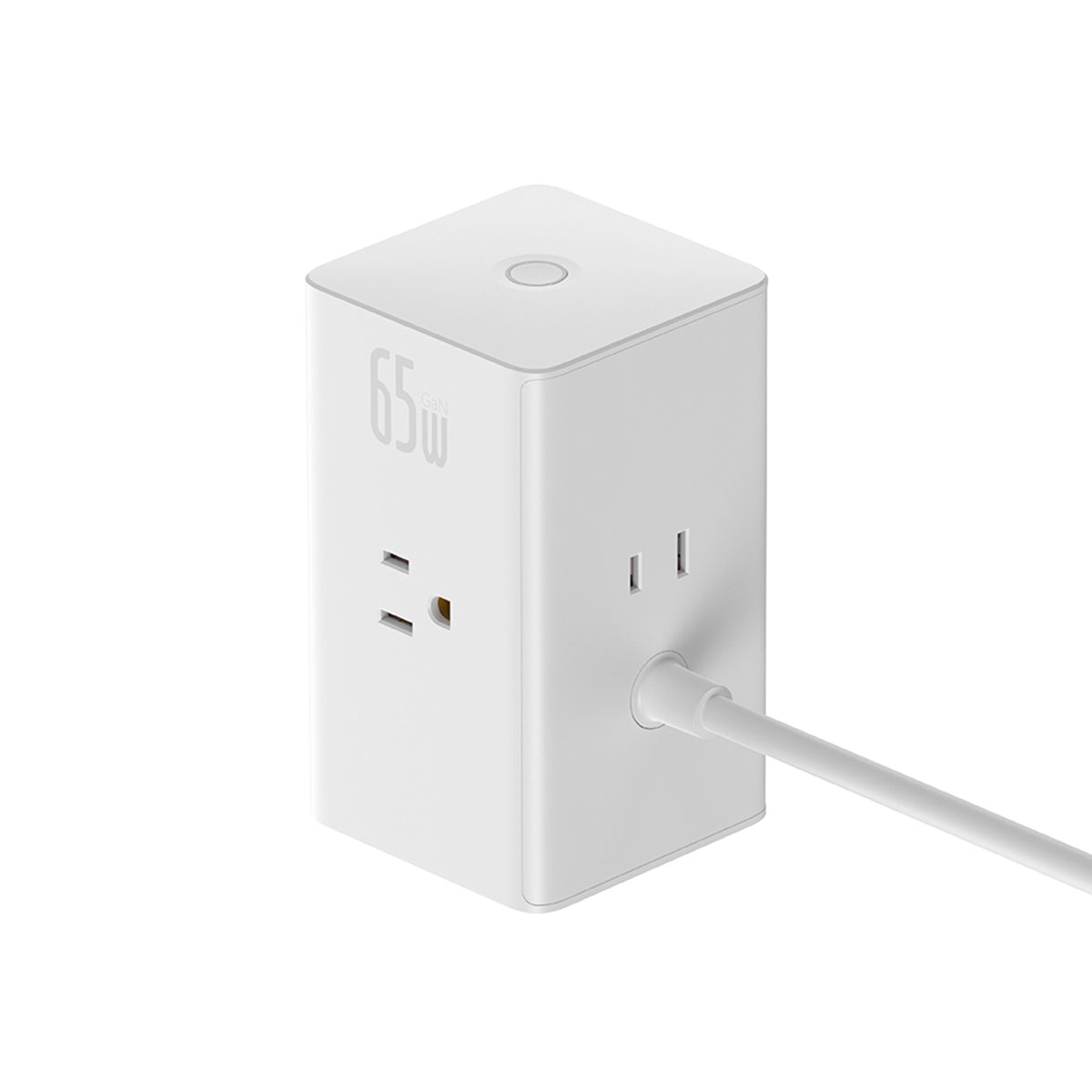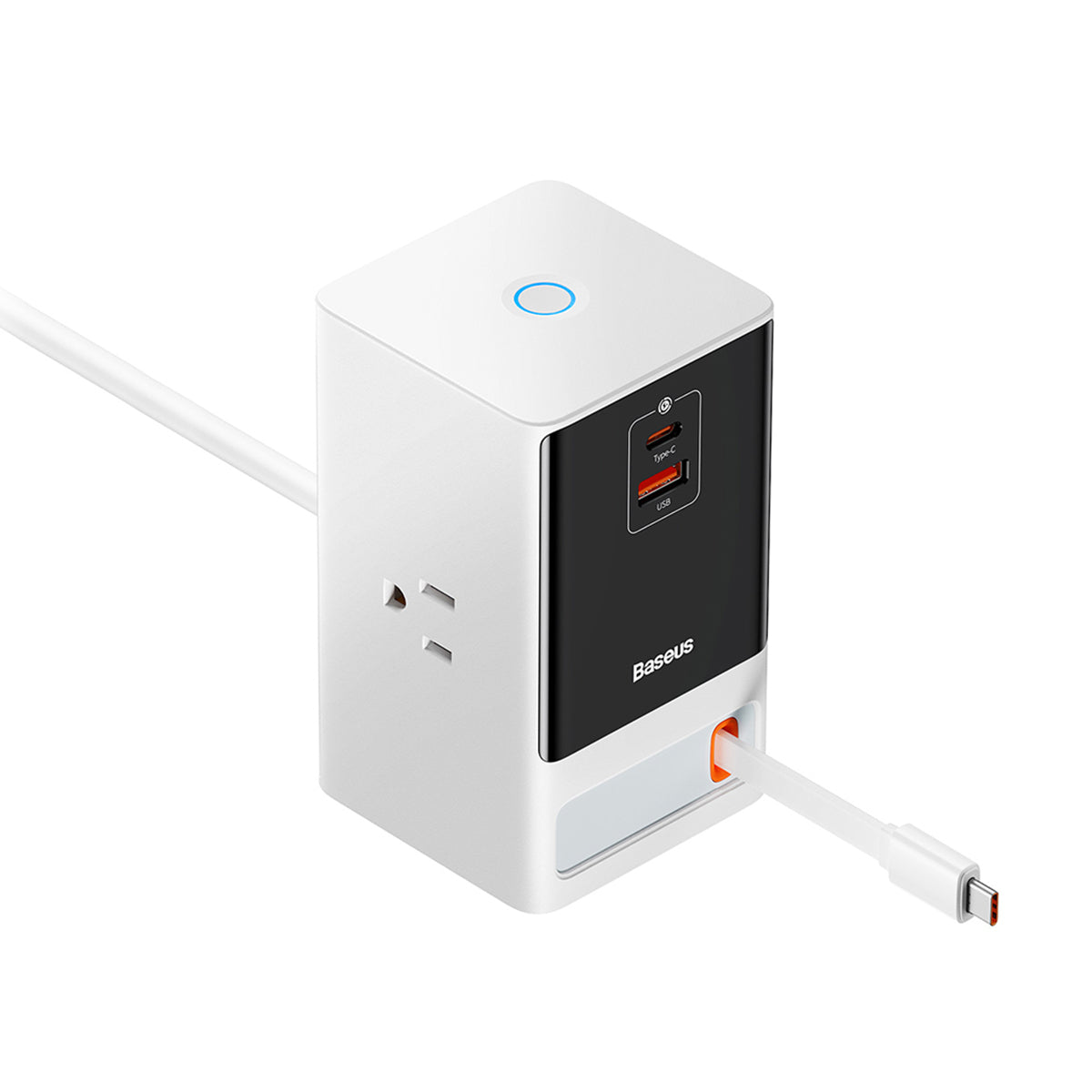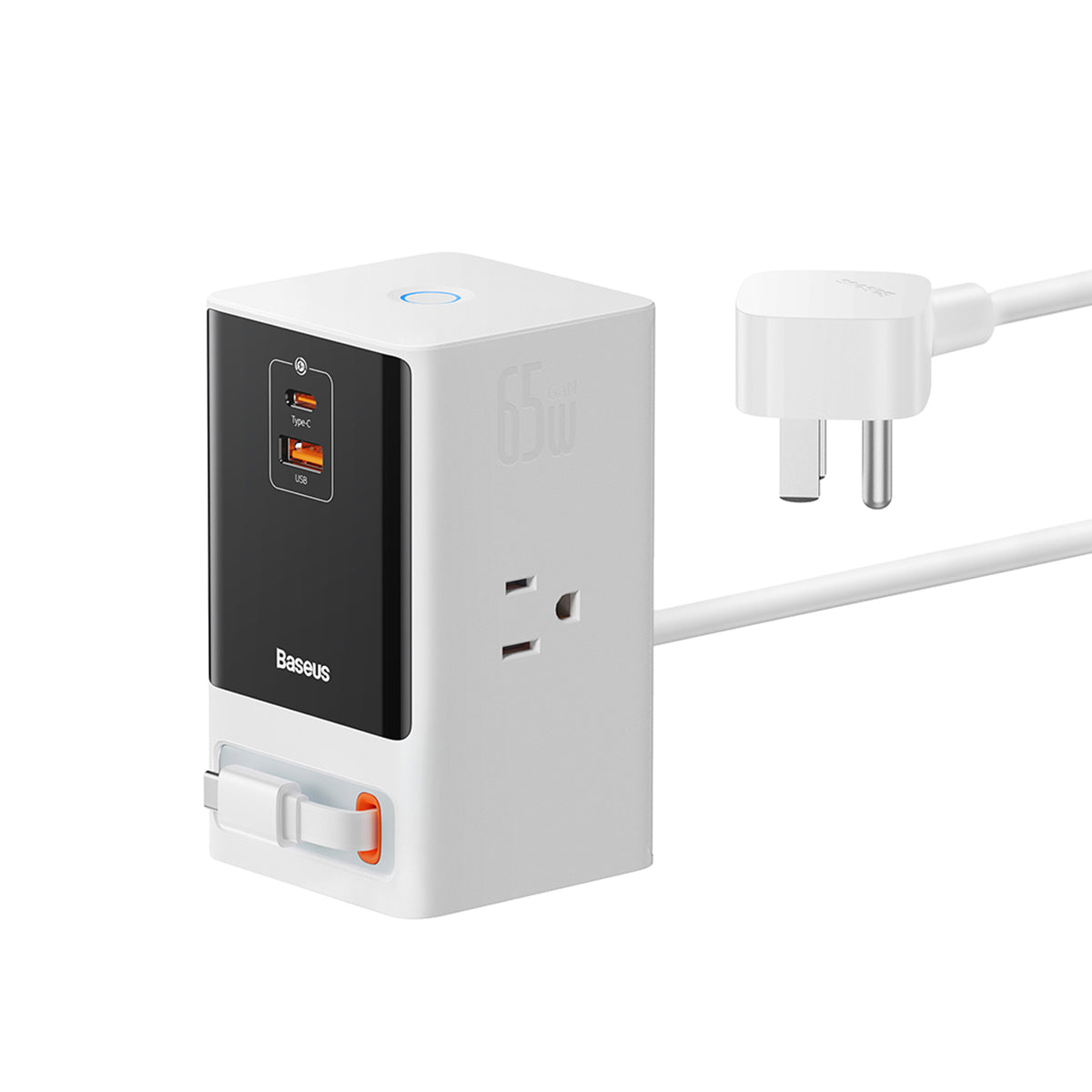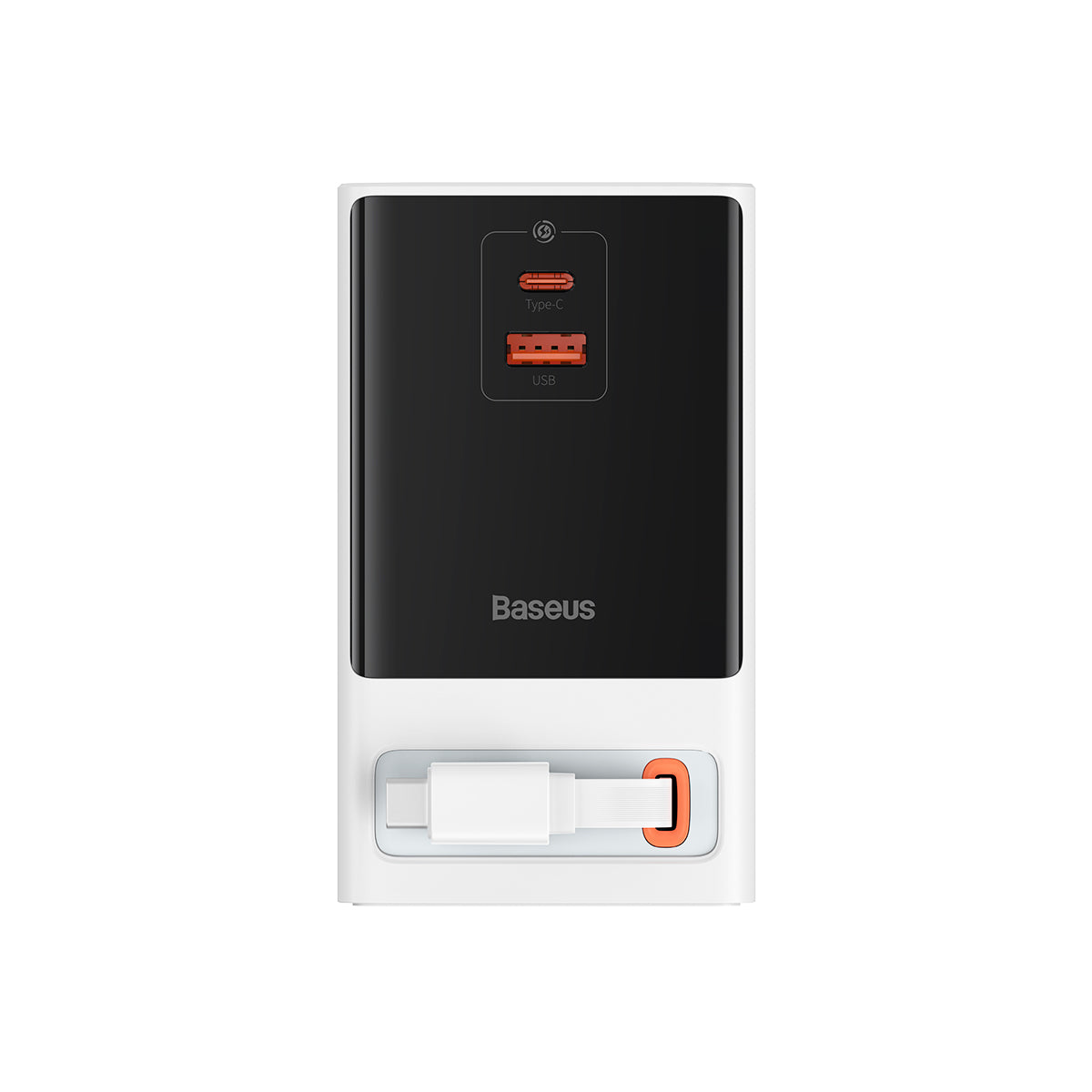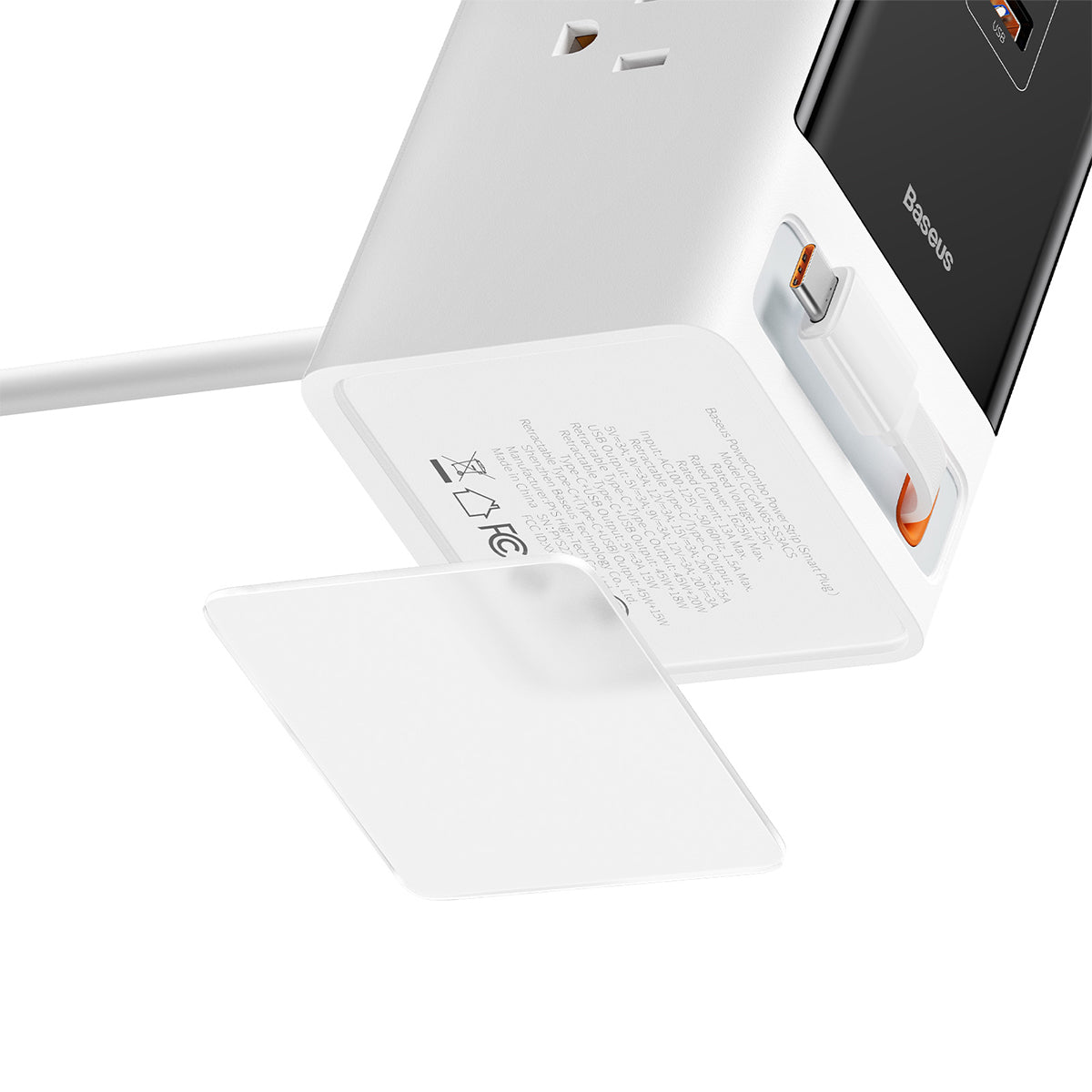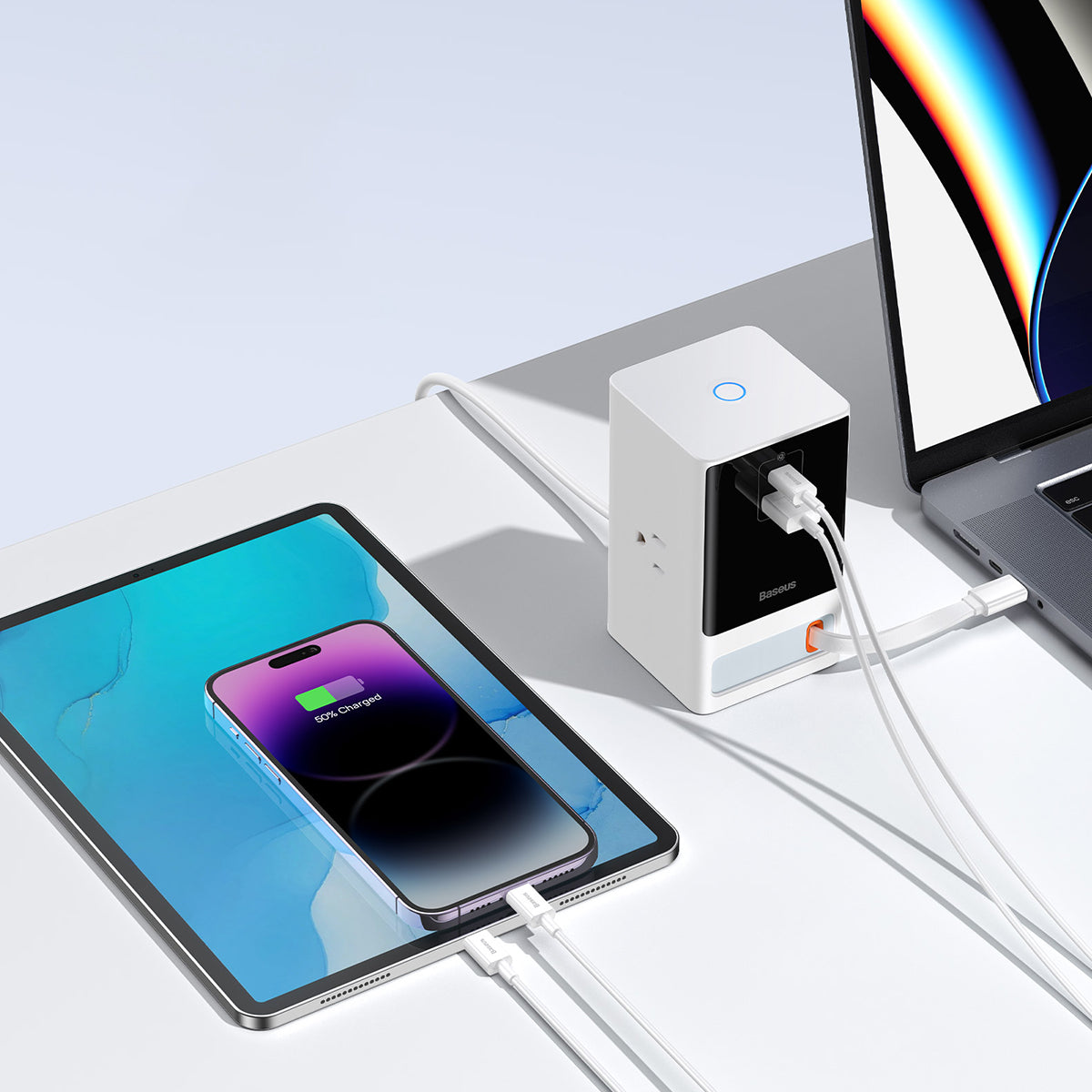 Baseus PowerCombo 6 in 1 Charging Station 65W White
1 PowerCombo charging station for multiple devices equals a 5-port power strip, 3 USB chargers, & a 65W fast charging type-c cable. It cuts down on spending while providing an organized desktop.

● Powers six devices, minimizes charger clutter
● Retractable Type-C Cable
● 65W Laptop High-Speed Charging
● Simultaneous Fast Charging
● Latest Digital Safety
In stock
Magnetic Attraction
Your desktop will be tidier with the magnetic suction of the retractable Type-C Cable.
Reach and Pull
The retractable Type-C Cable can be stretched up to 10,000 times.
More Details
Control at Finger Tip
It has a power button with an ice-blue halo light to turn on/off; 3 pulsing modes indicate the status for your safety.
More Stable
With the Nano Silicon Adhesive Pad, you may charge without fear of the charger's location shifting.
Anti-Eletric Shock Protection
Your safety is always protected by the Baseus PowerCombo Tower.
Fire-resistant Casing Material
GWIT 750°C heat-resistant material in compliance with the international standard for your safety.