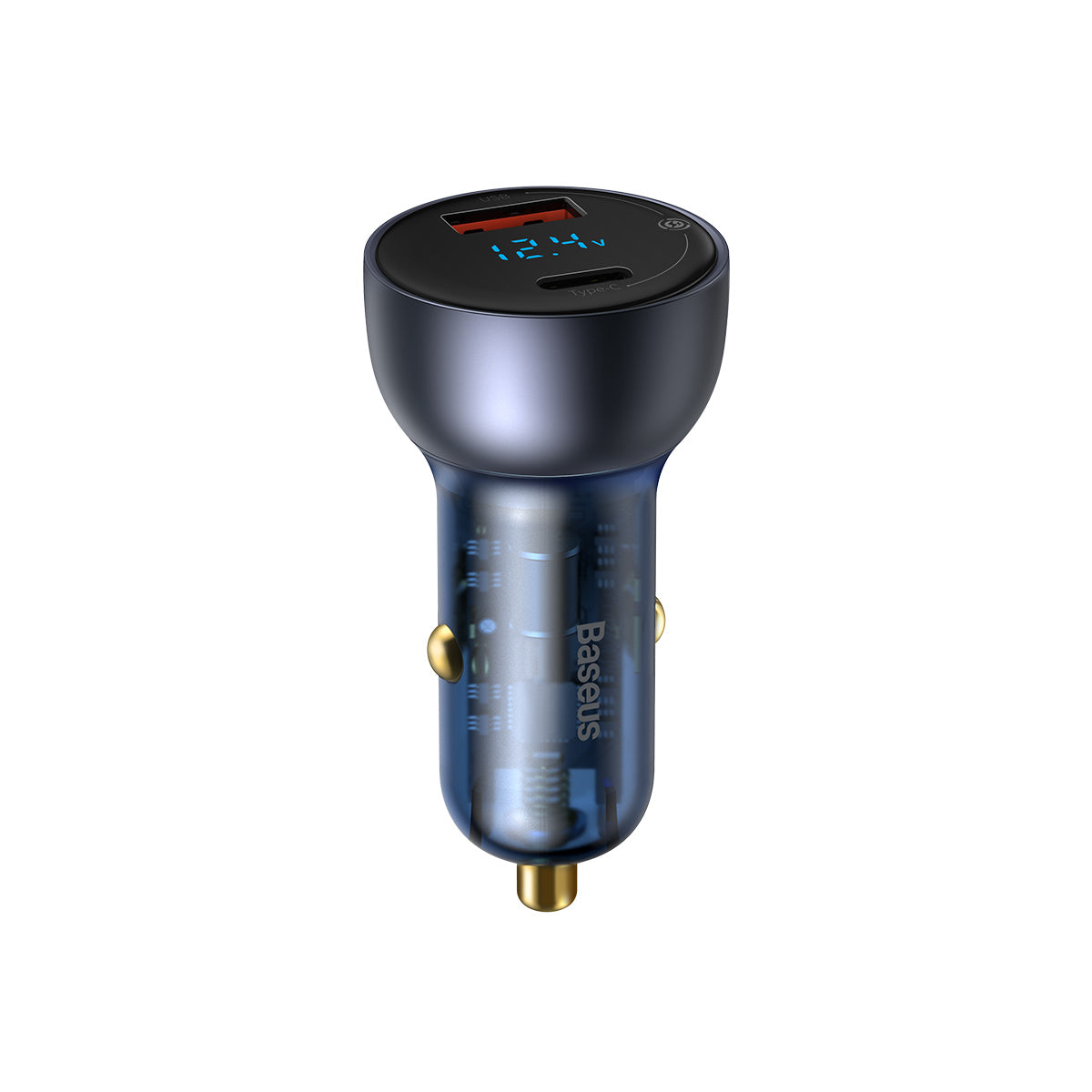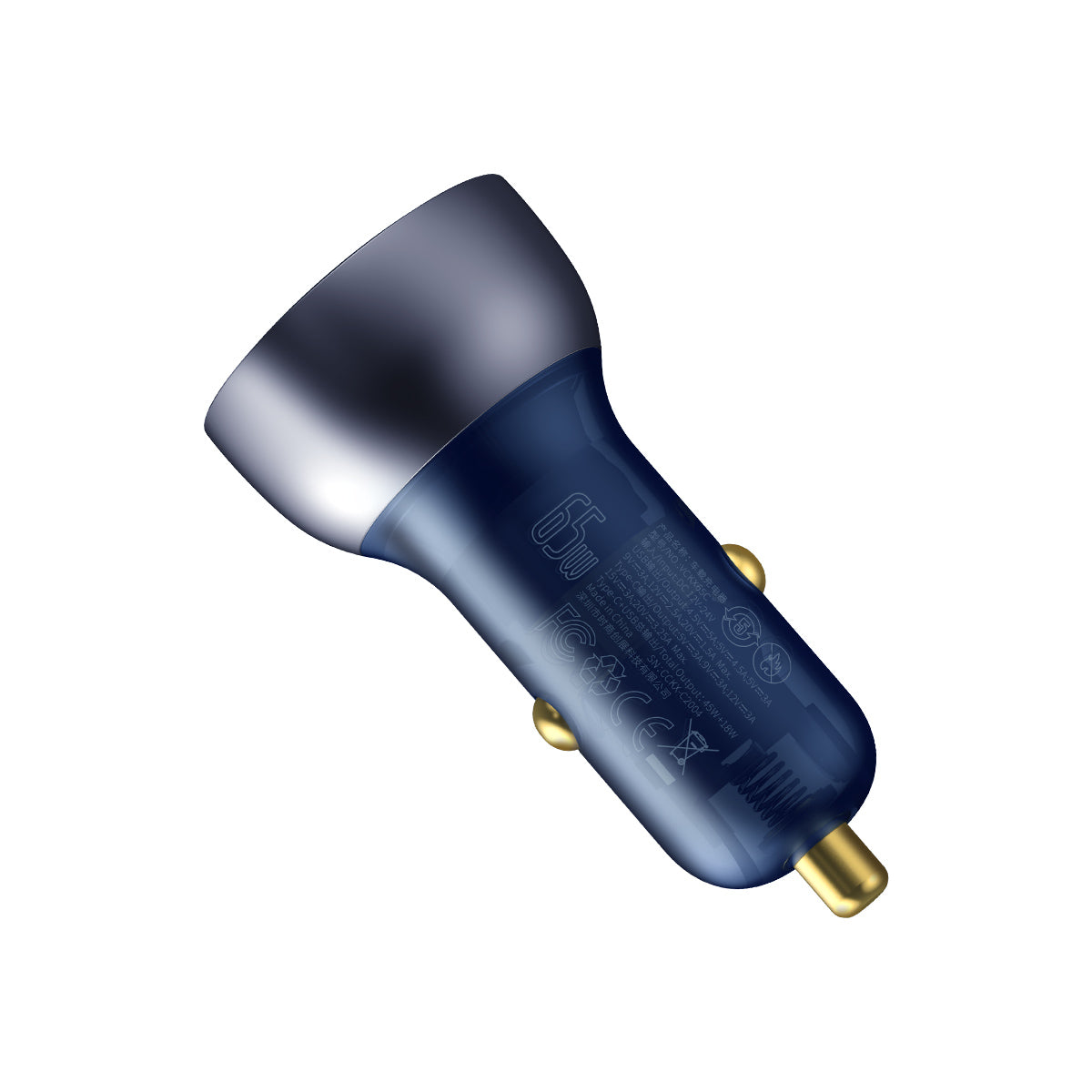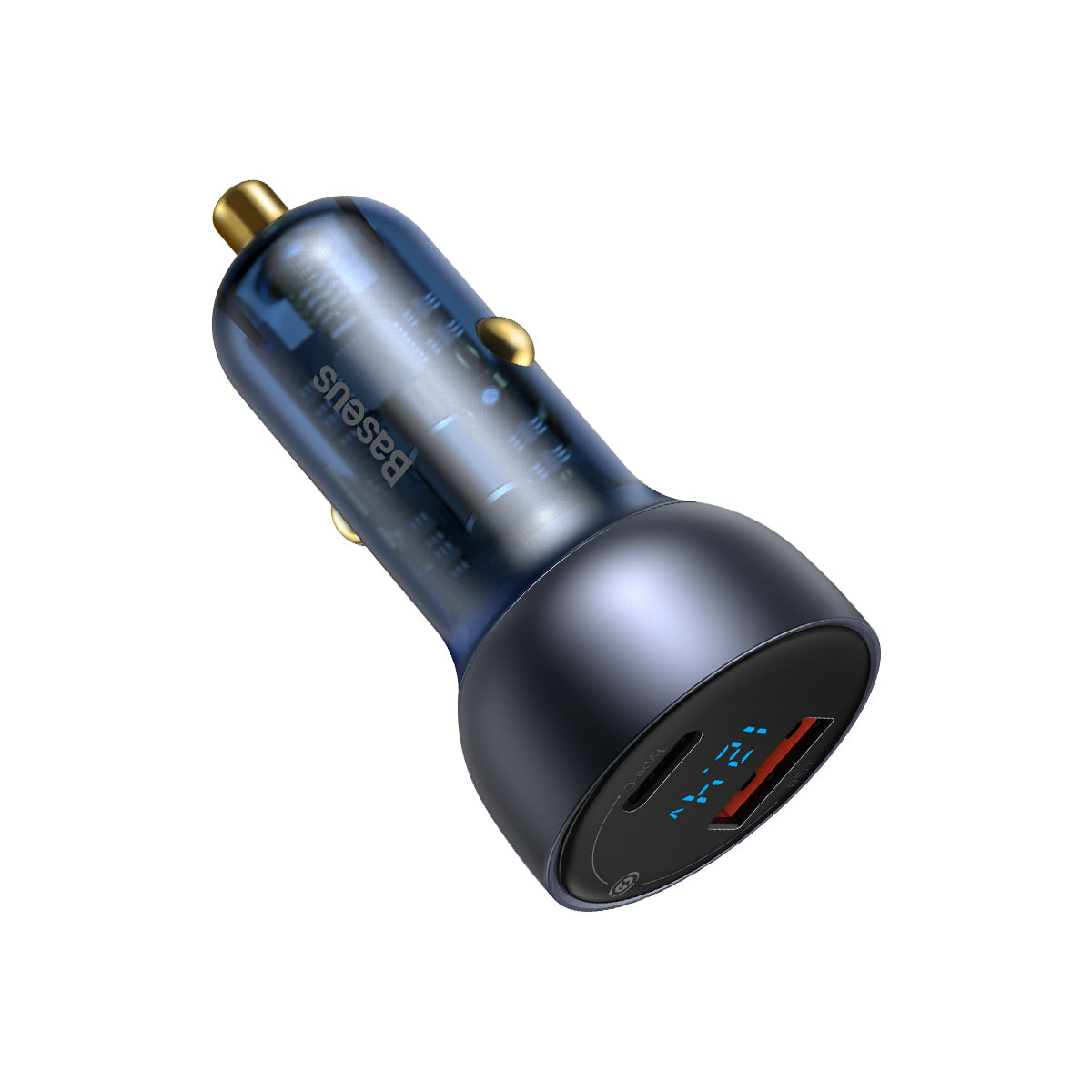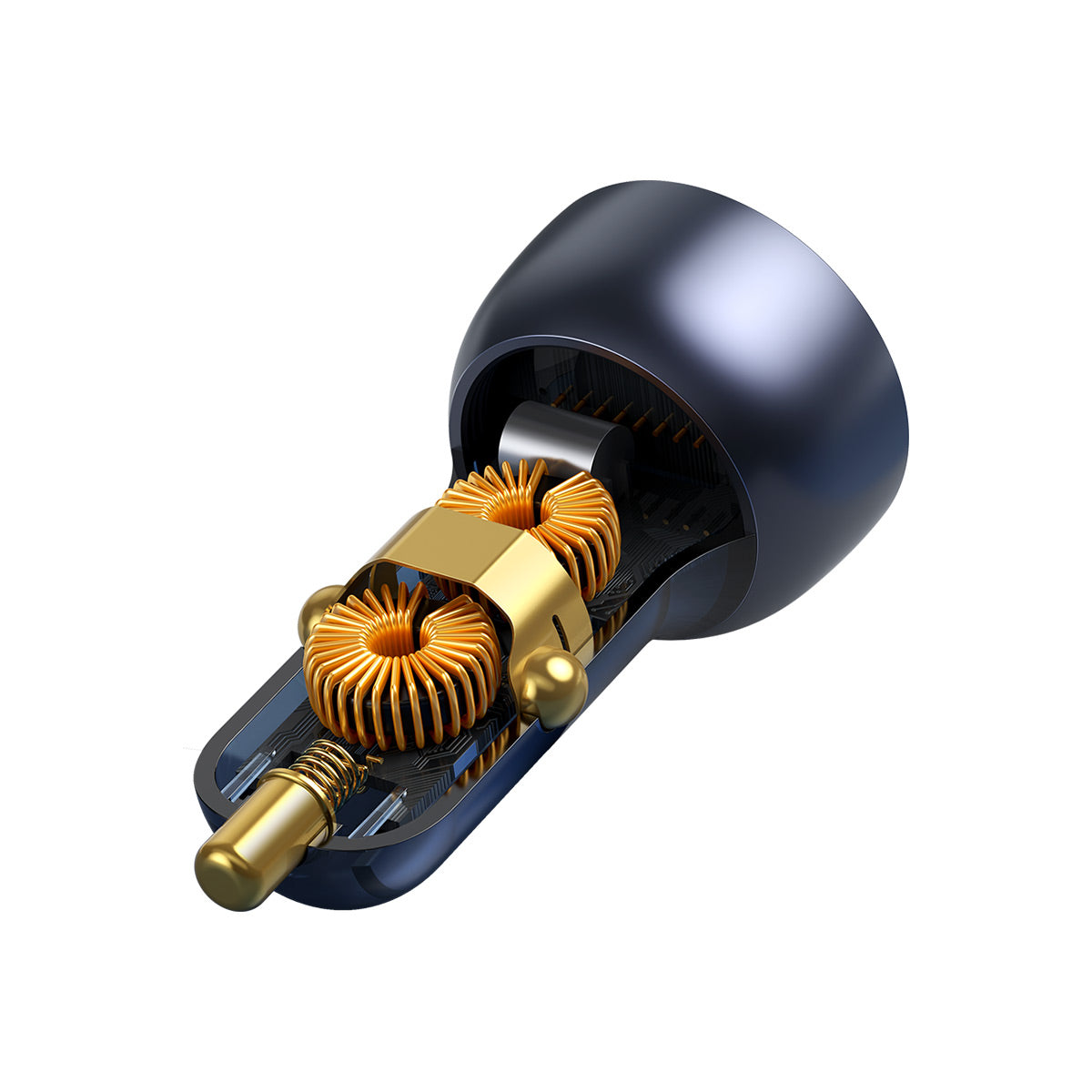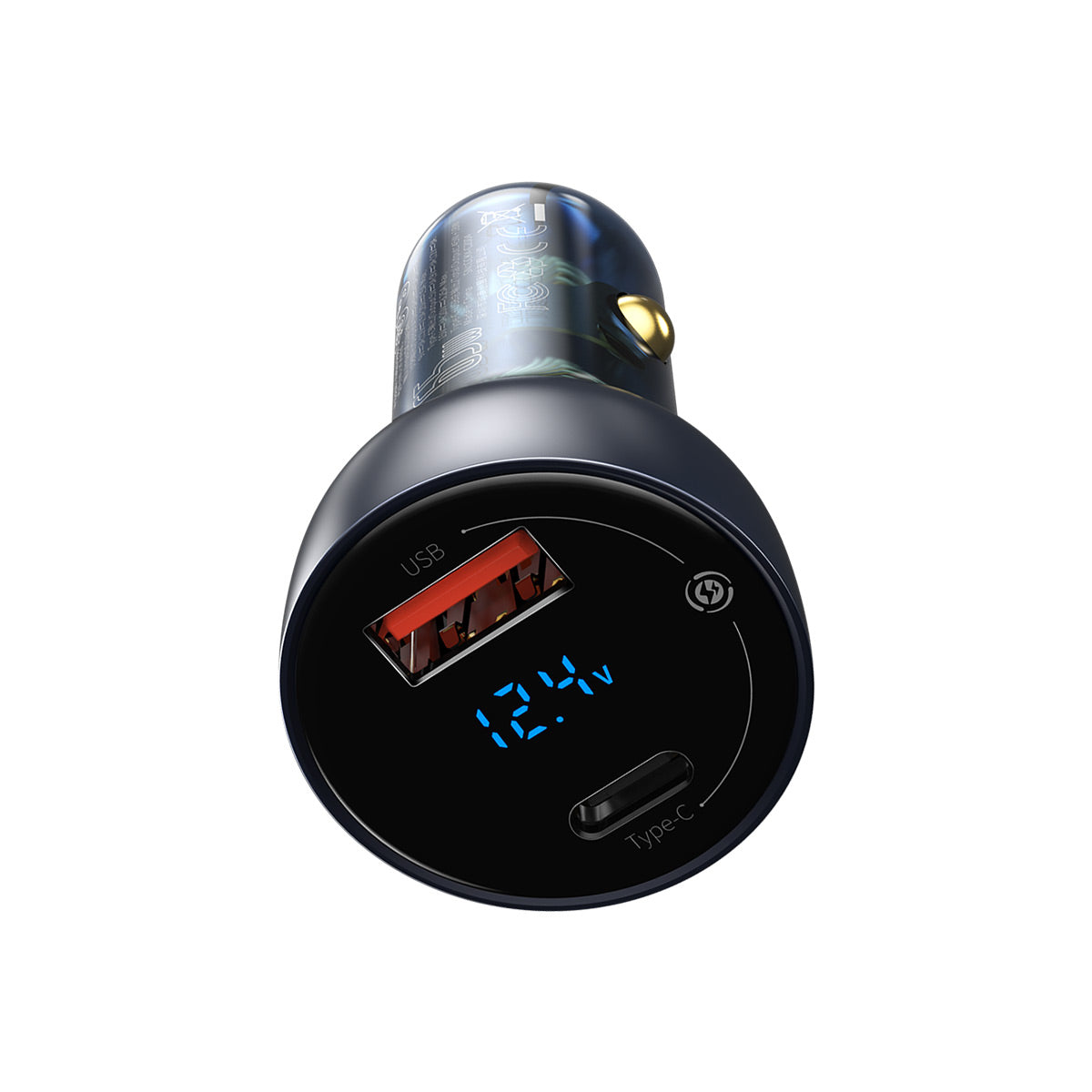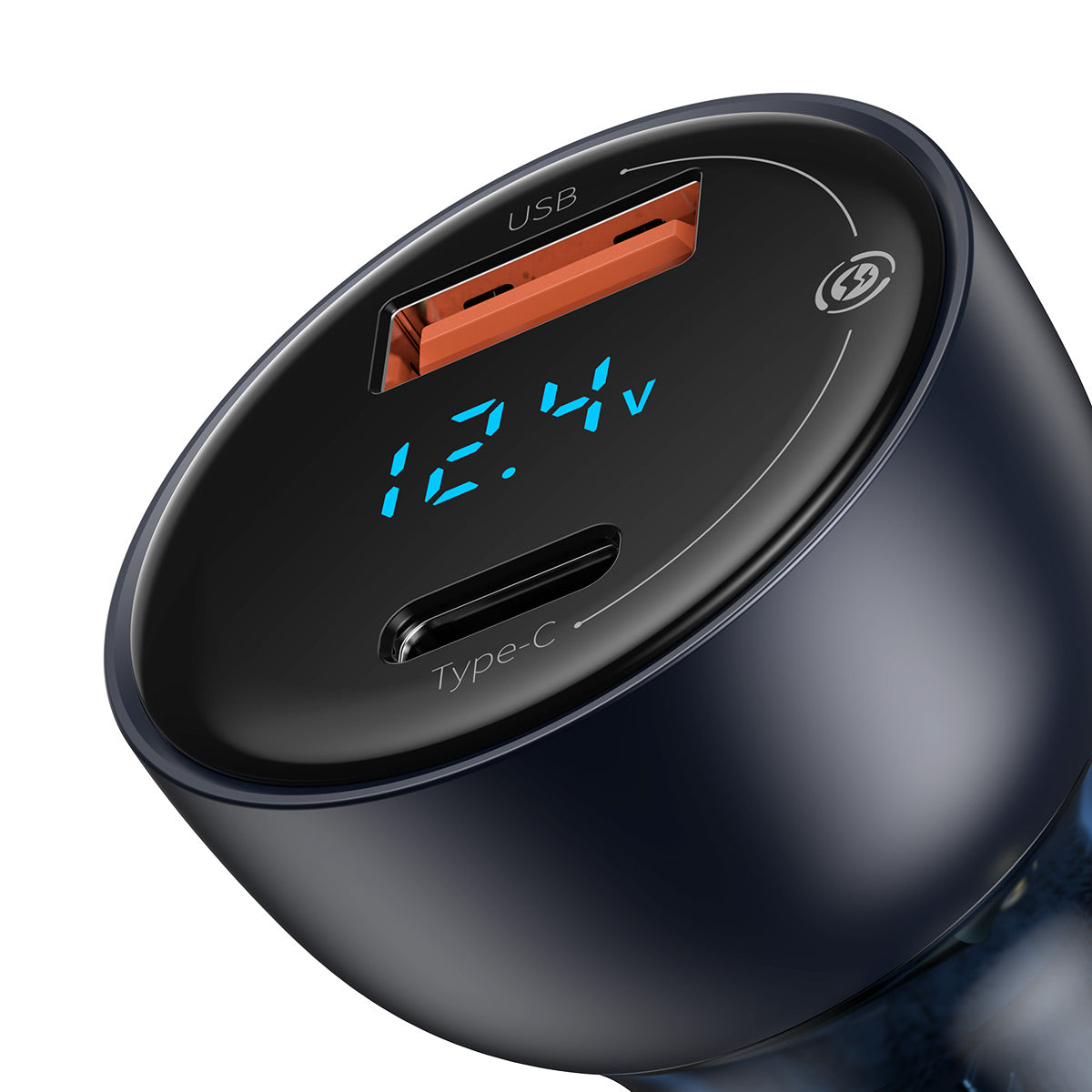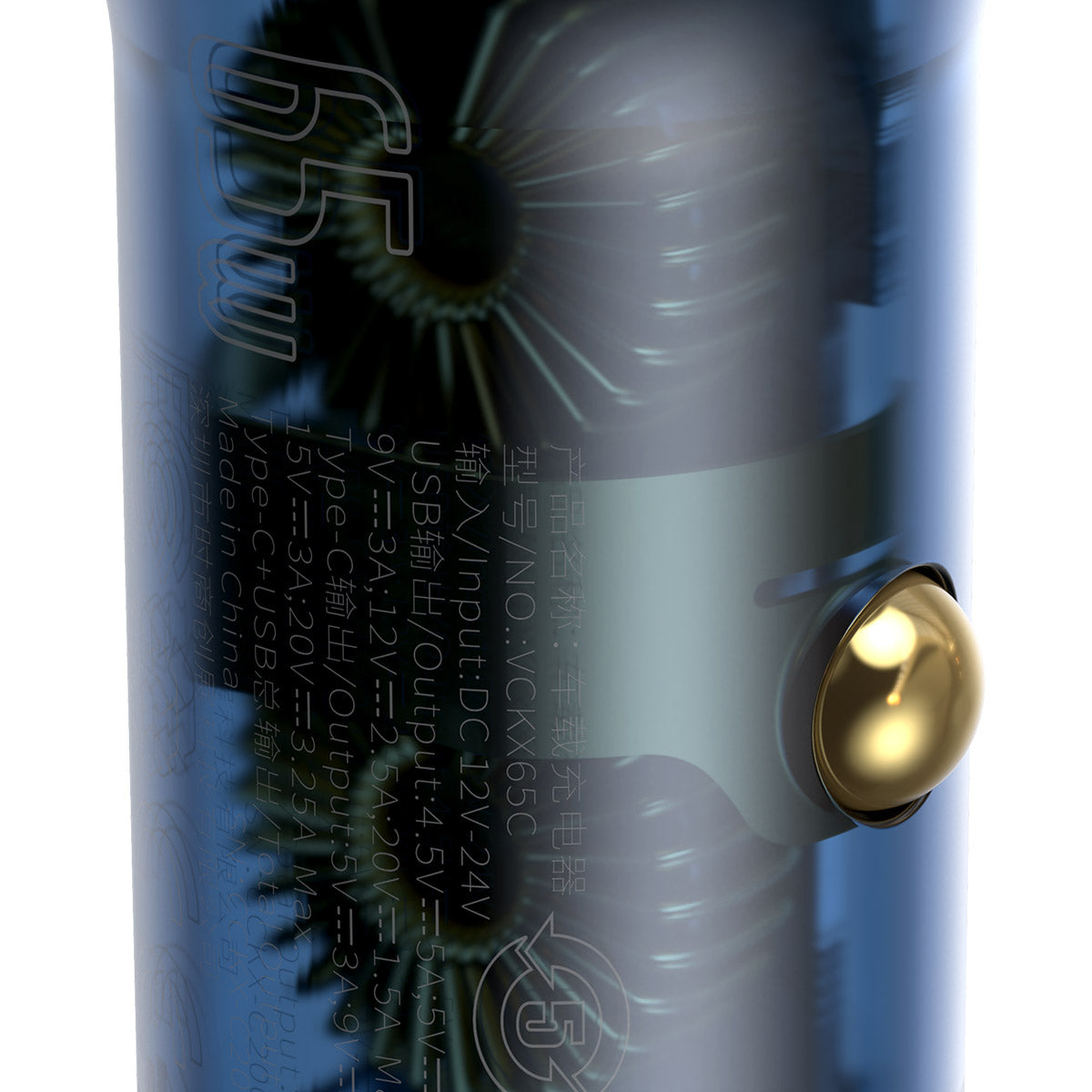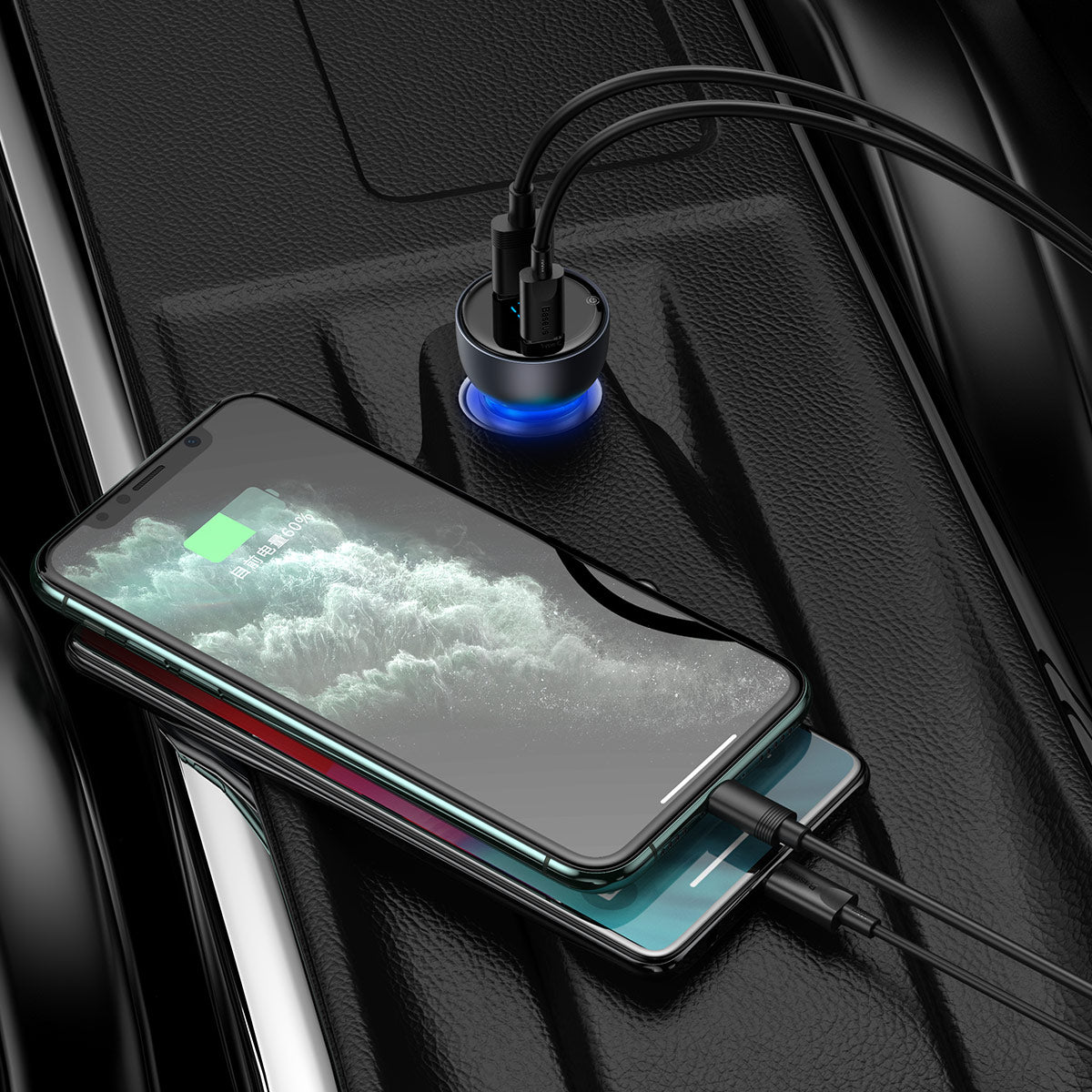 Baseus USB-A+USB-C Car Charger 65W
● PD3.0 & PPS Quick Charge
● 65W Car Charger for Laptop
● Superior Safety & Voltage Detector
● Metal Charger with LED Display
● Broad Compatibility
65W Fast Car Charger , Charge Your Phone and Laptop Together
1. Single Port Output:
*Type-C: 65W (5V/3A;9V/3A;12V/3A;15V/3A;20V/3.25A Max.)
*USB: 30W (4.5V/5A;5V/4.5A;5V/3A;9V/3A;12V/2.5A;20V/1.5A Max)
2. Dual Charging:
*45W+18W (Total 63W)
Dual port quick charge / Translucent design
Data monitoring / Universal for 12V-24V car models
Note: USB Port 20V Outputs are Possible When the input is 24V(Large truck)
Universal Compatibility
This PD & QC fast car charger, covering all prevailing fast charging mode,can fulfill maximum charge speed for phones, iPad and other devices.
Each port can reach up to surprising high power output.When the two ports are used at the same time, the USB-A reaches 18W power output, and the Type-C reaches 45W power output, for a total of 63W. Type-C single port can reach a maximum power output of 65W.
Not Easily Ejected
The aluminum alloy metal body will not be easily ejected when driving,and can always stay in the power outlet steadily.You can always plug it into a power source,and when it is not connected, it will intelligently recognize that it is not in use.
Compatible with Almost All Motor Vehicles
12V-24V wide range input, suitable for cars, SUVs, trucks and almost all the vehicles. * Do not plug in the socket with output voltage beyond this specified range *
65W Fast Car Charger , Charge Your Phone and Laptop Together
1. Single Port Output:
*Type-C: 65W (5V/3A;9V/3A;12V/3A;15V/3A;20V/3.25A Max.)
*USB: 30W (4.5V/5A;5V/4.5A;5V/3A;9V/3A;12V/2.5A;20V/1.5A Max)
2. Dual Charging:
*45W+18W (Total 63W)
Dual port quick charge / Translucent design
Data monitoring / Universal for 12V-24V car models
Note: USB Port 20V Outputs are Possible When the input is 24V(Large truck)
Specs
| | |
| --- | --- |
| Input Voltage: | 24 V |
| USB A Max Output: | 30W |
| Type C Max Out Put: | 65W |
| Charging Technology: | PPS/PD3.0/QC4.0+/QC2.0/AFC/FCP |
| Product Dimensions: | 5.24 x 2.91 x 1.57 inches |
| Weight: | 1.34 ounces |