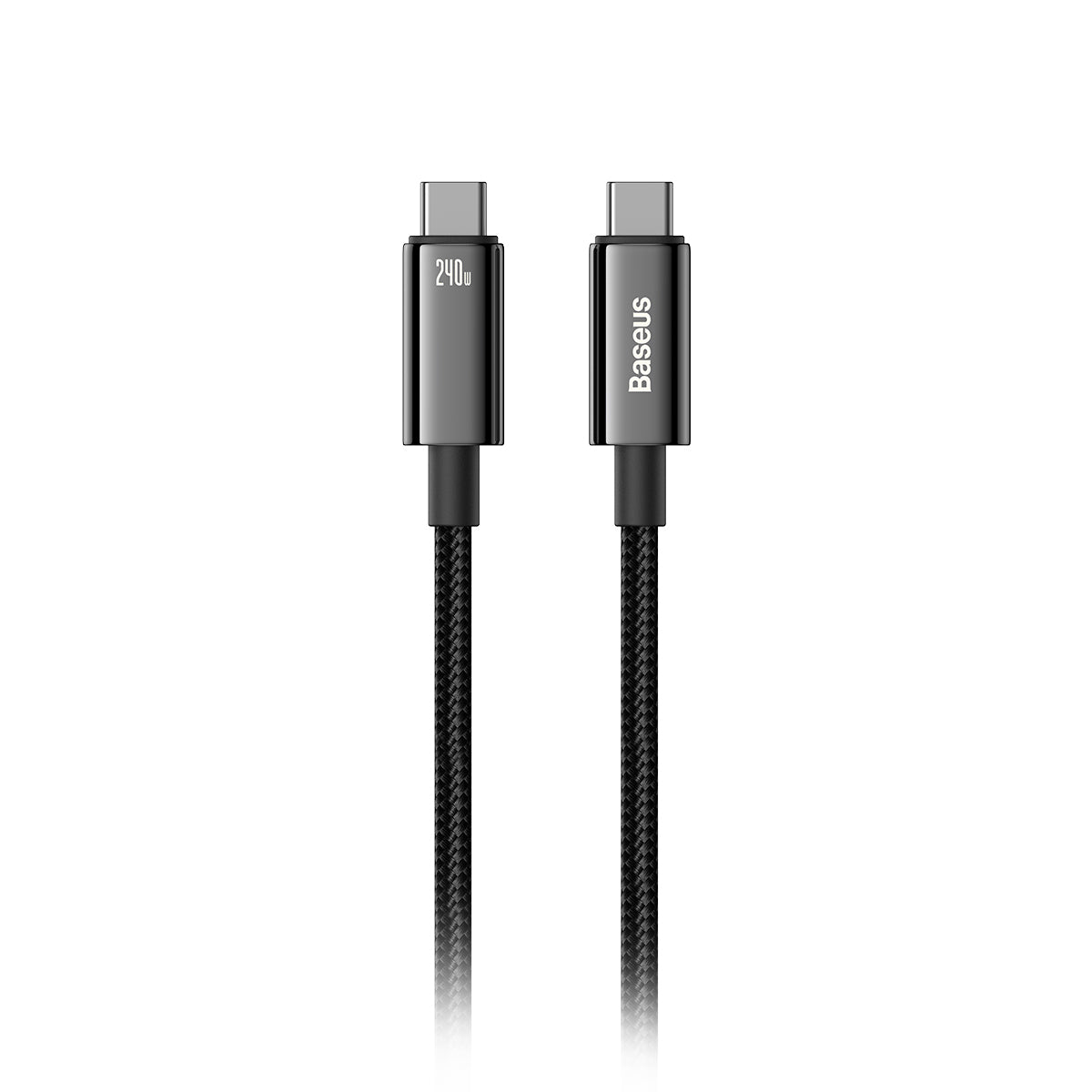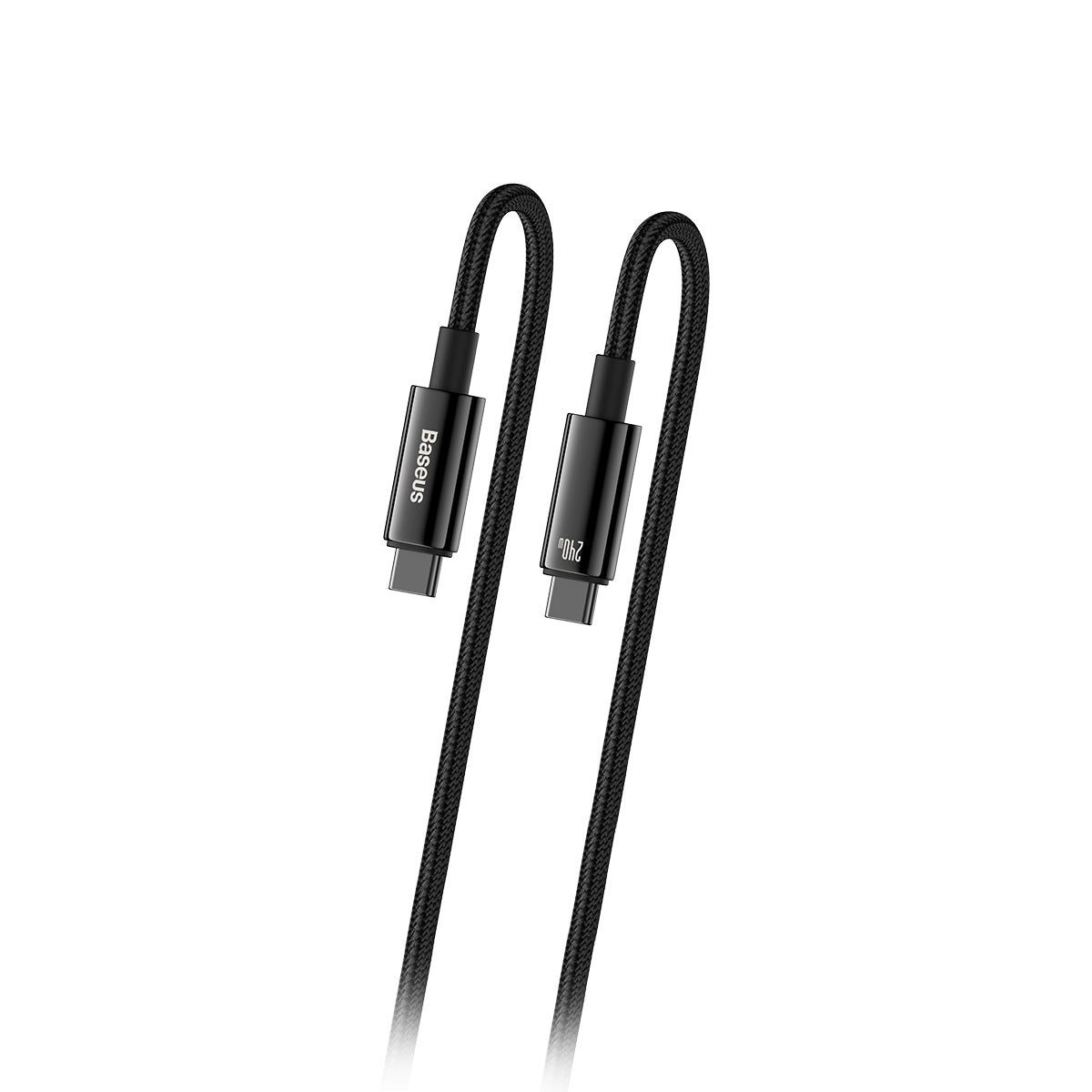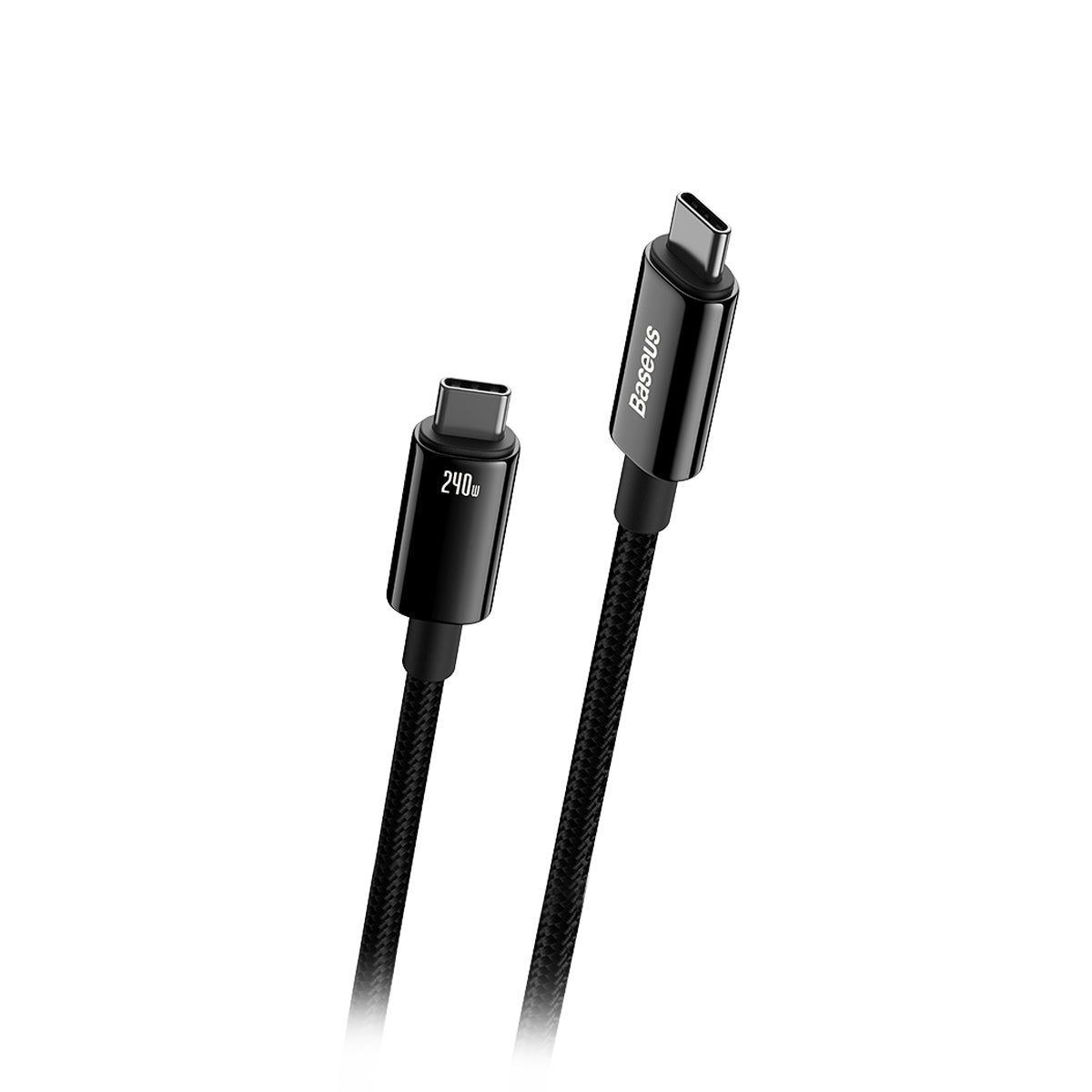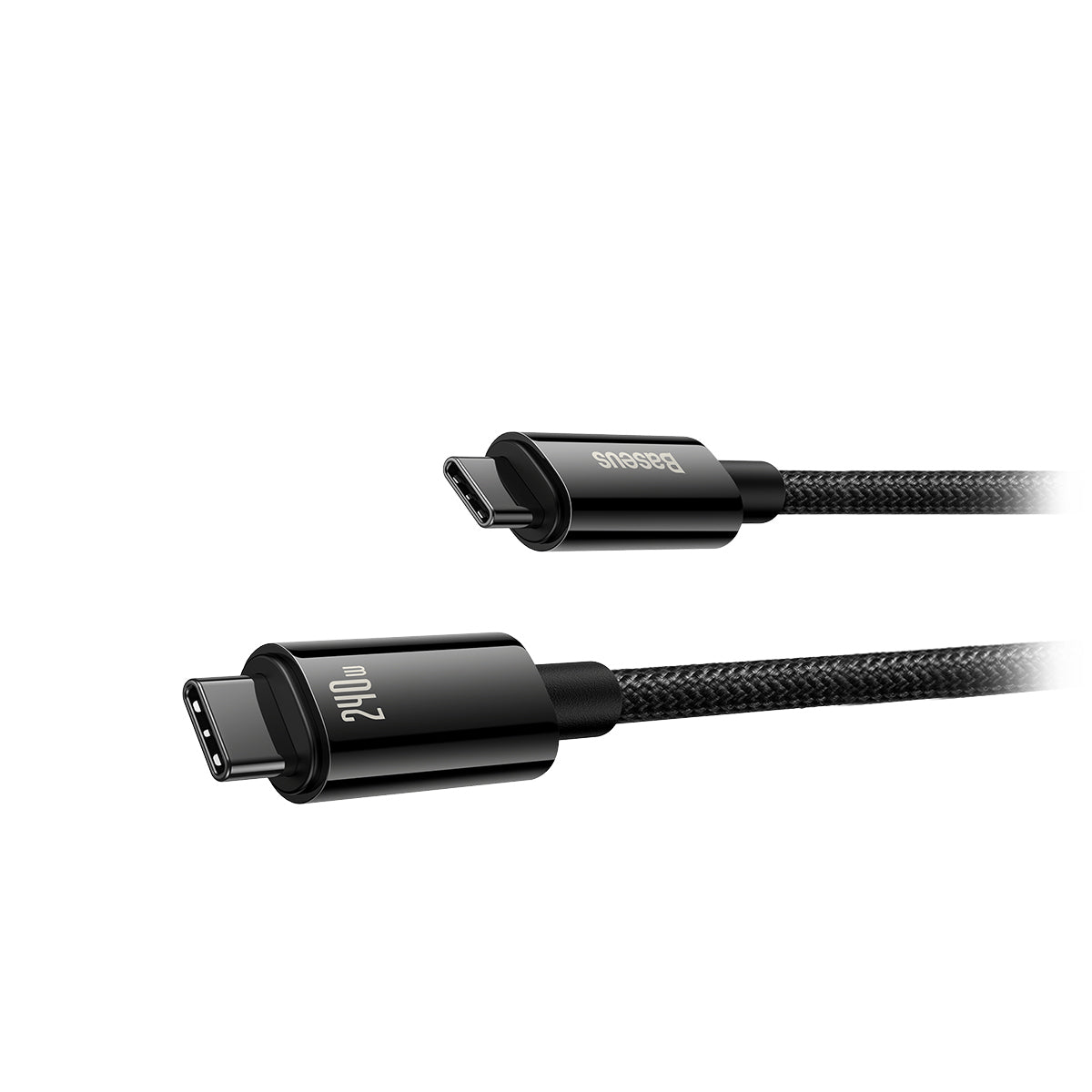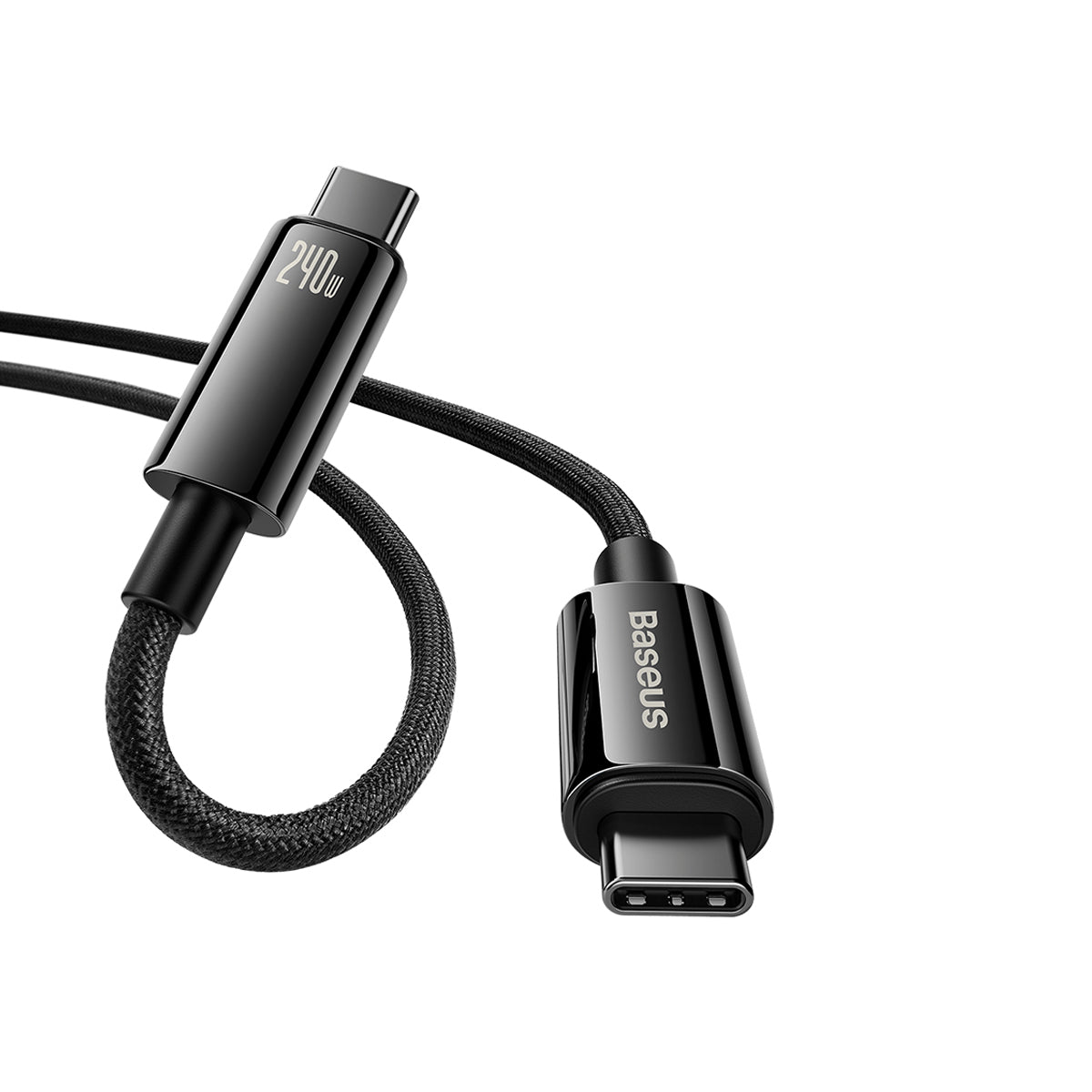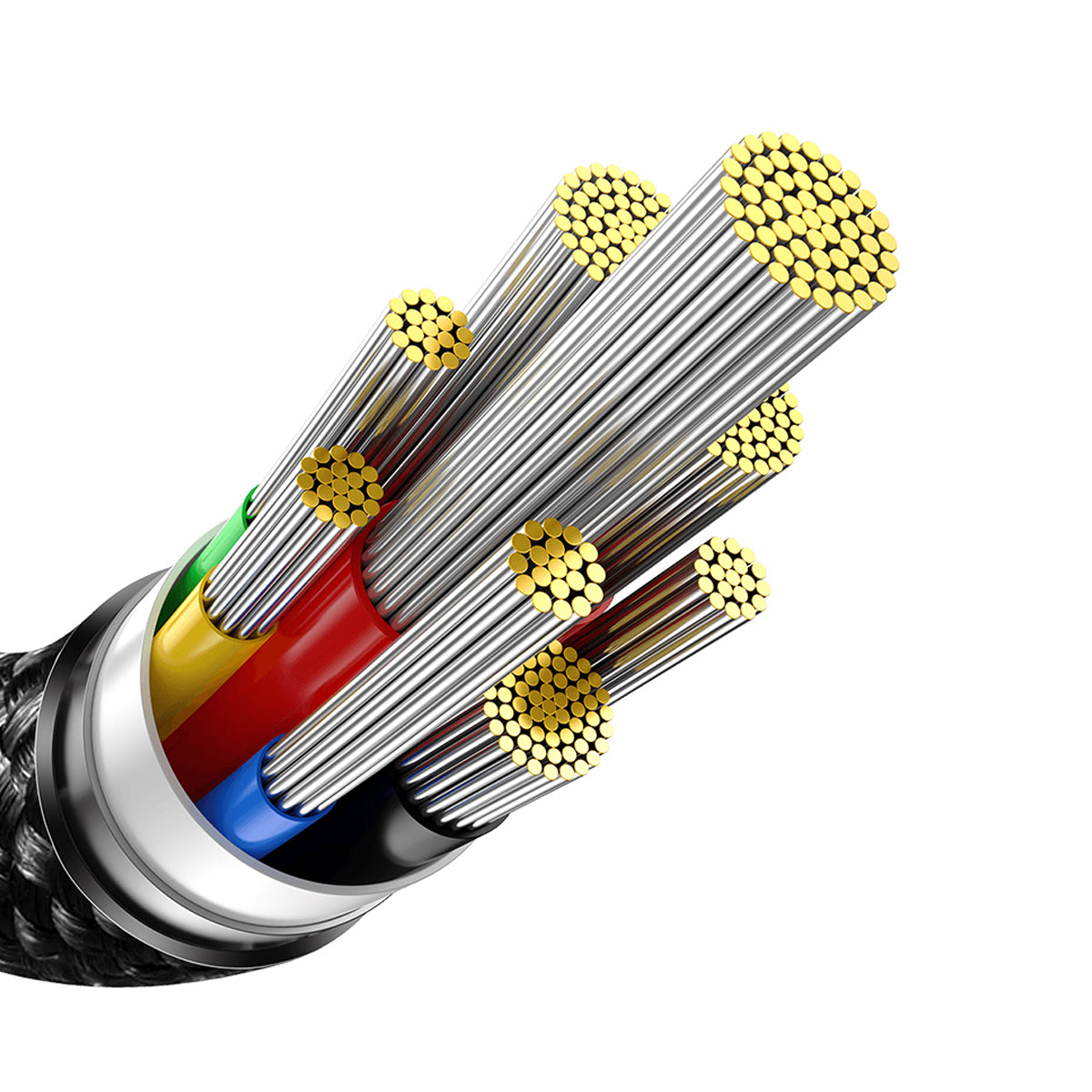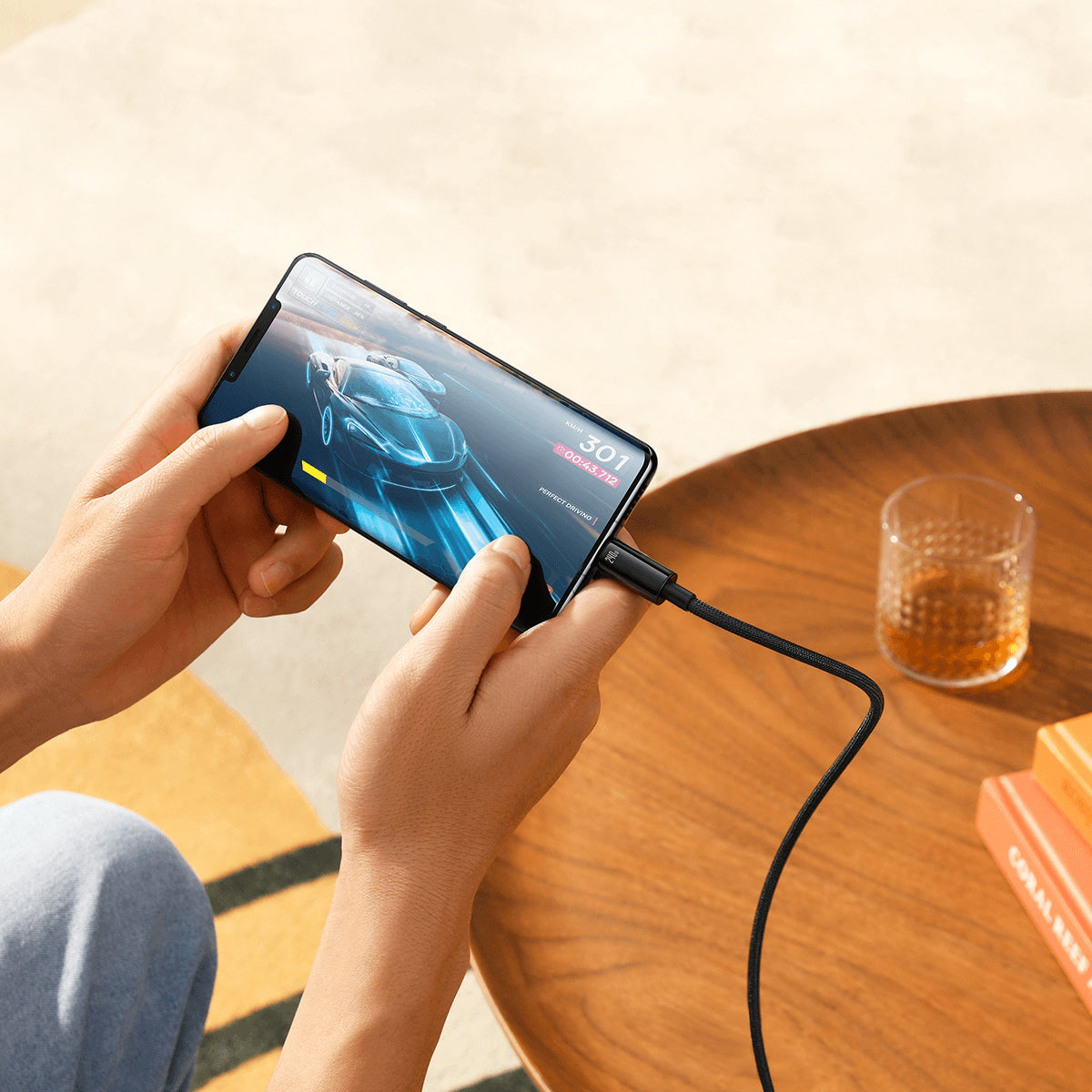 Baseus USB-C Fast Charging Cable 240W
This USB C to USB C cable supports PD3.1 with a record-breaking power output of up to 240W, upgrading your charging game. It's backward compatible with 140W/100W/60W output making it versatile, allowing you to fast charge any device you own.
● 240W PD3.1 Output
● Advanced E-marker Chip
● Zinc Alloy Material
● 480MB/s Transmission
● Wide Compatibility
Baseus 240W PD3.1 USB-C to USB-C Fast Charging Cable
Baseus 240W Type C to Type C cable has PD 3.1 and QC 4.0 fast charging technology, supports up to 240W (48V/5A) output with USB-C Power Delivery adapters such as 30W/45W/60W/65W/96W/100W/140W.
240W (Max), Beyond Your Imagination
Supports 48V/5A high current, You'll be amazed at the super rapid charging speed of this cable with a power output of up to 240W.
Compliant with PD3.1 protocol
Charging speed increased by 140% with the capability to charge devices at an unbeatable rate.
Equipped with E-marker Chip
Able to smartly recognize fast charging devices, control current and voltage changes, and safely and quickly charge.
Advanced Zinc Alloy Material
Prevents wear and tear over time due to high-quality nylon woven design.
316 Wire Cores, Carrying 240W Real Speed
Preferred 8 thickened tin-plated copper cores, plus double-layer shielding to resist interference, safe, fast, and stable charging.
480Mbps Transmission Speed
Whenever you need a backup, you can transfer photos, movies, files in no time between your USB-C devices at speedy 480Mbps.
Wide Compatibility
Designed to work flawlessly with virtually all USB-C devices, including phones, tablets, laptops, and more.