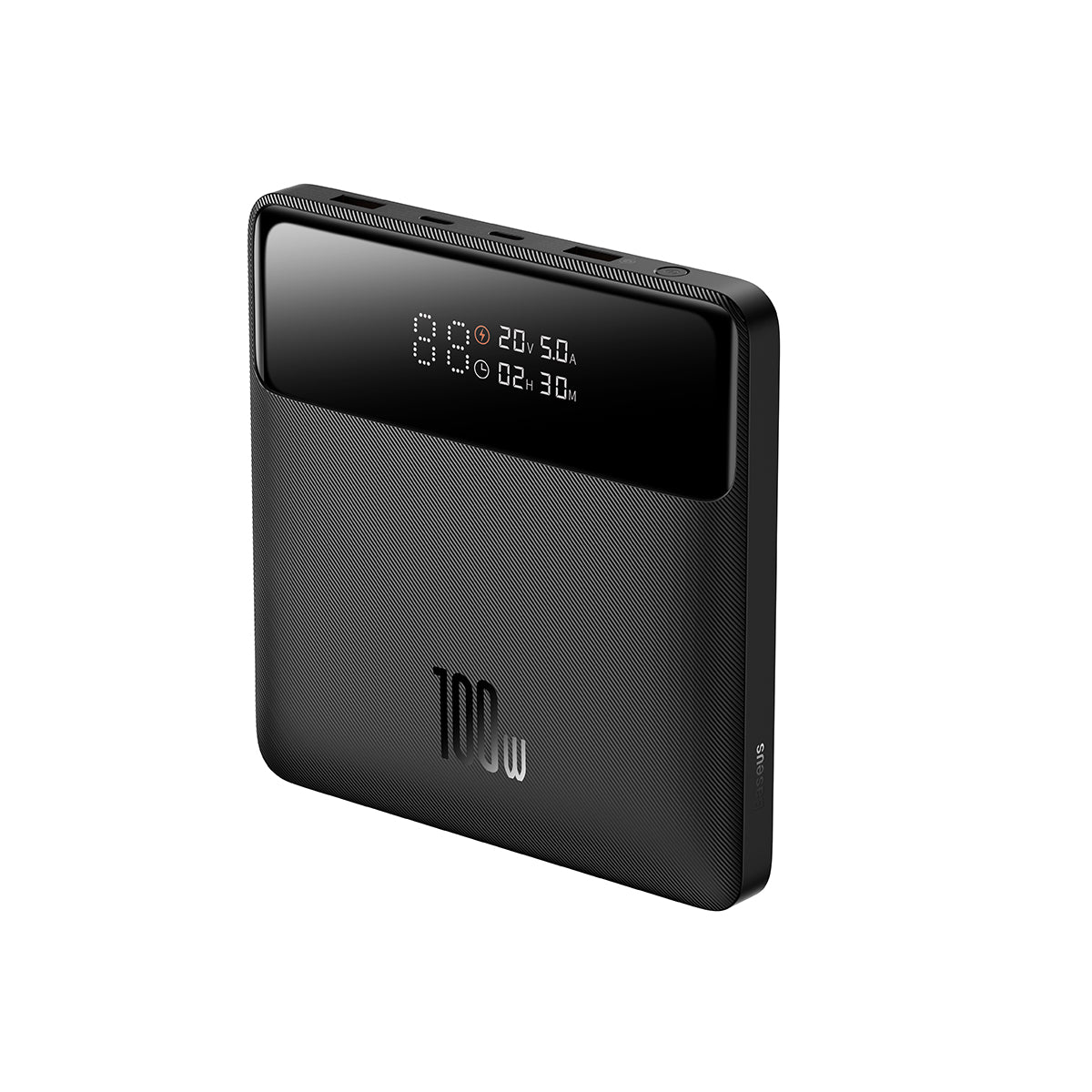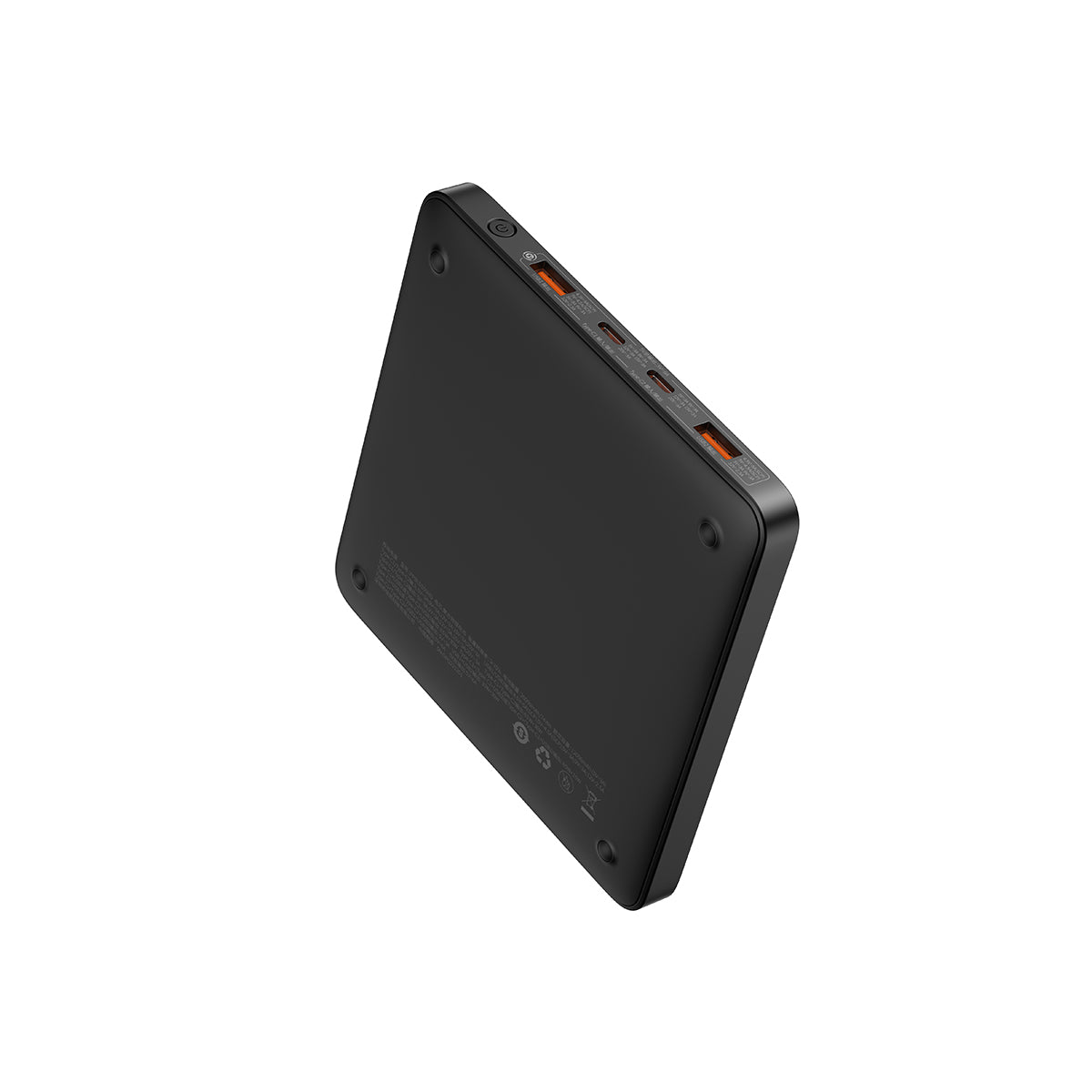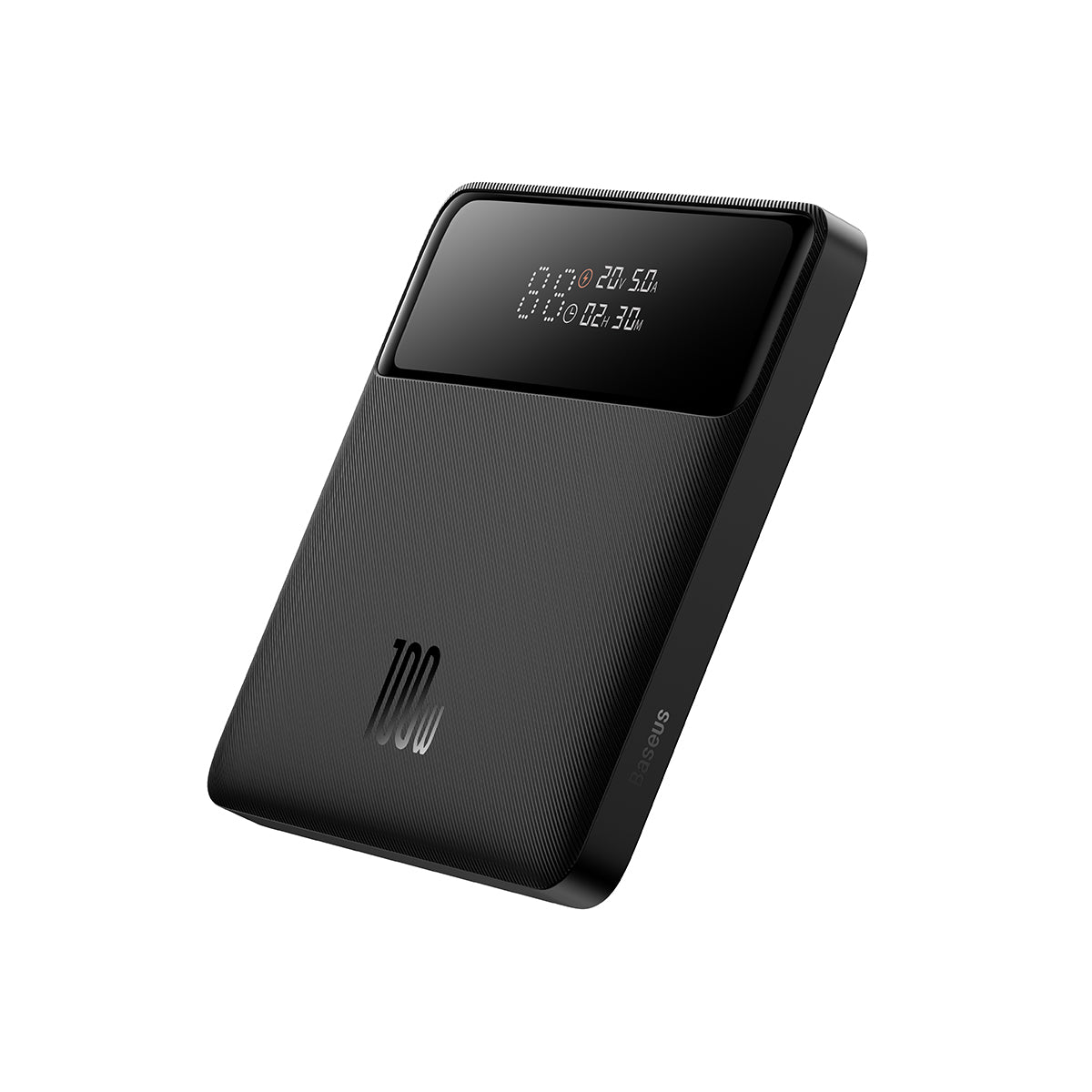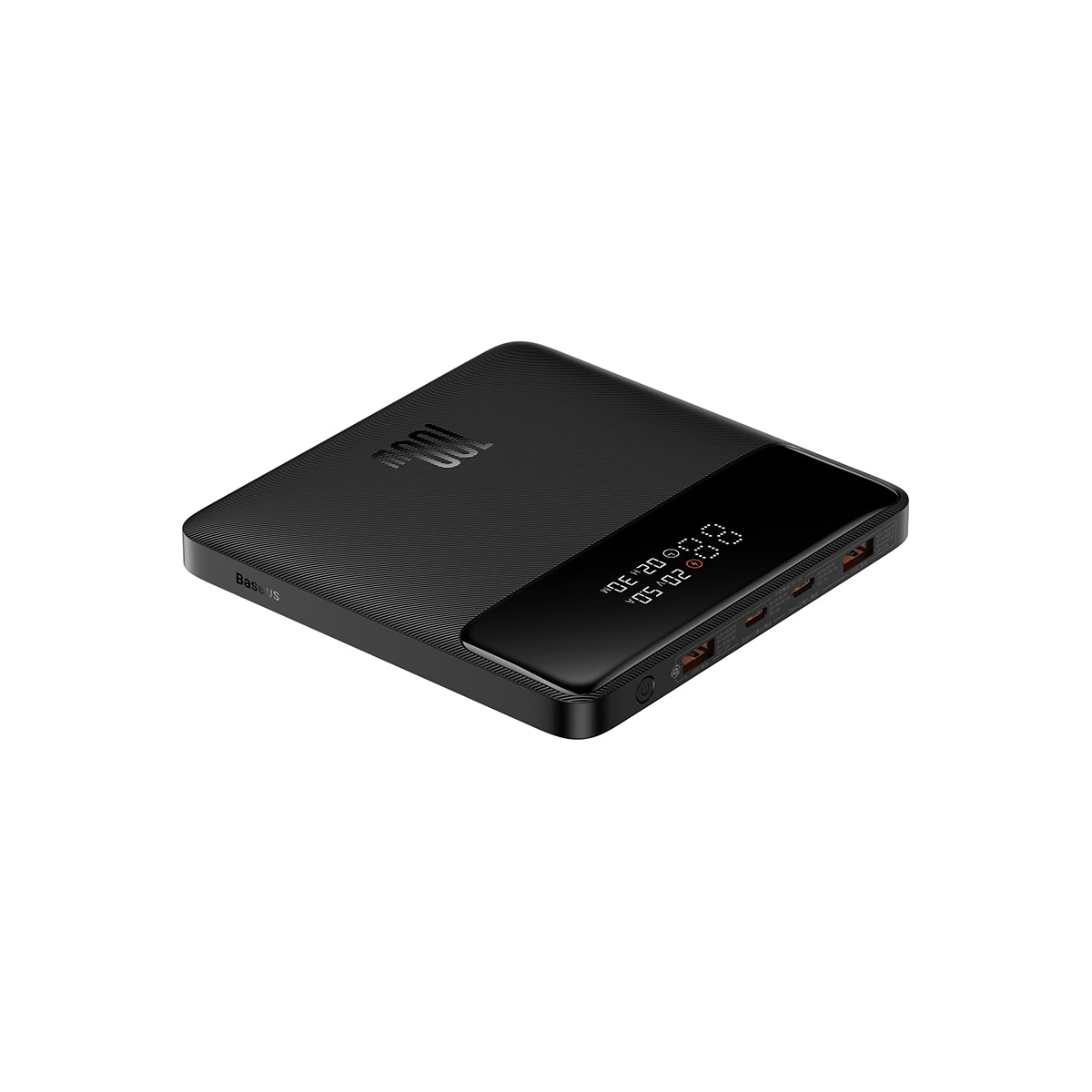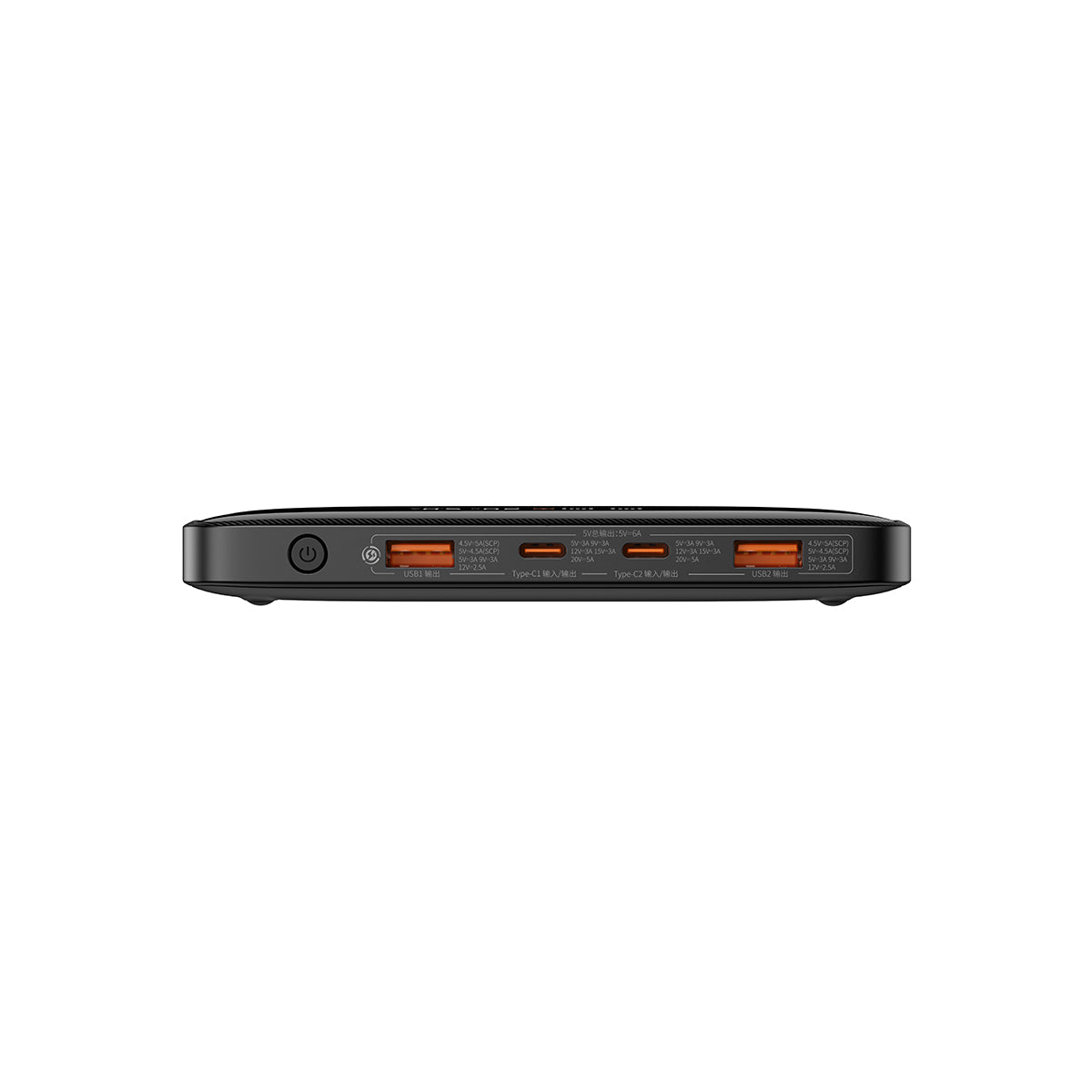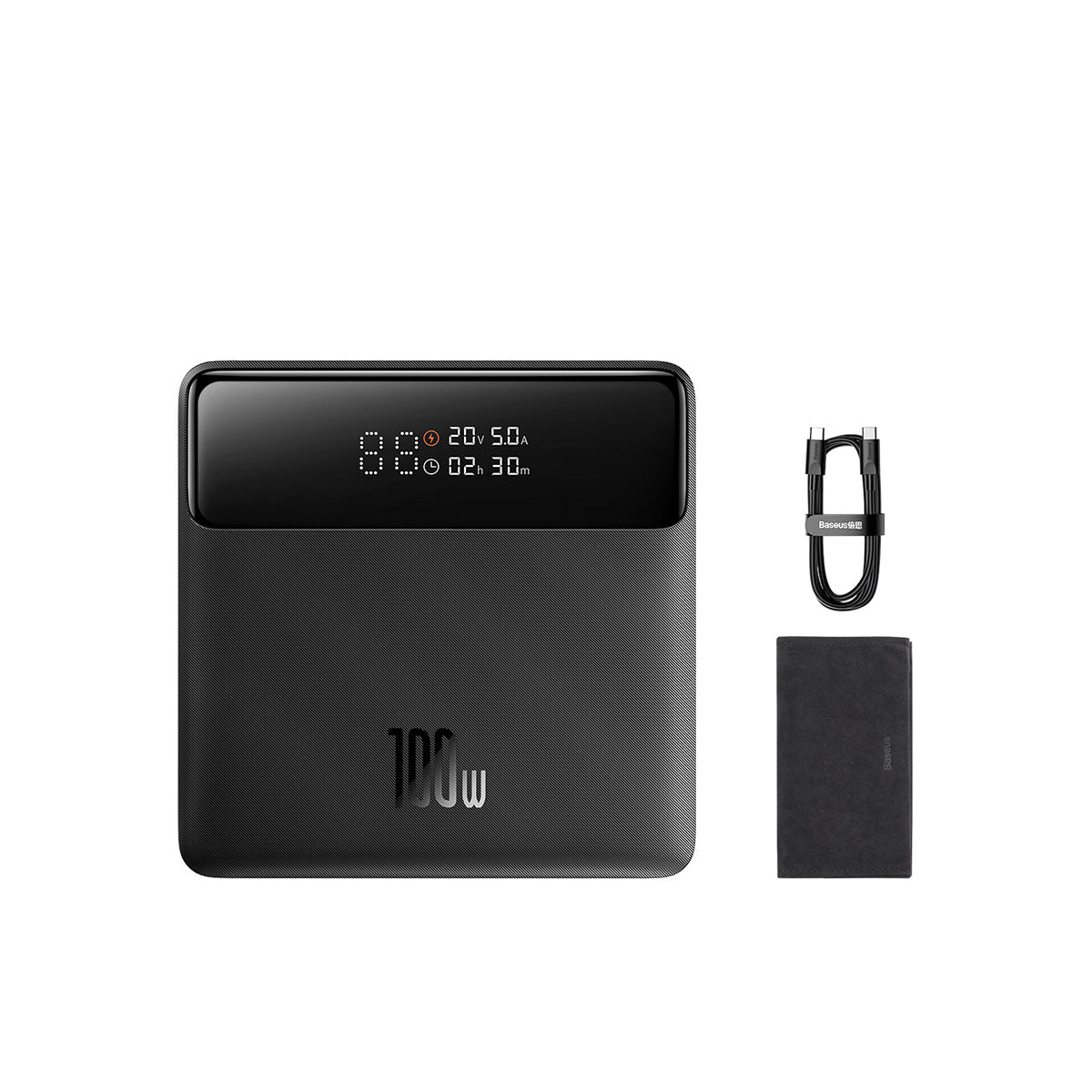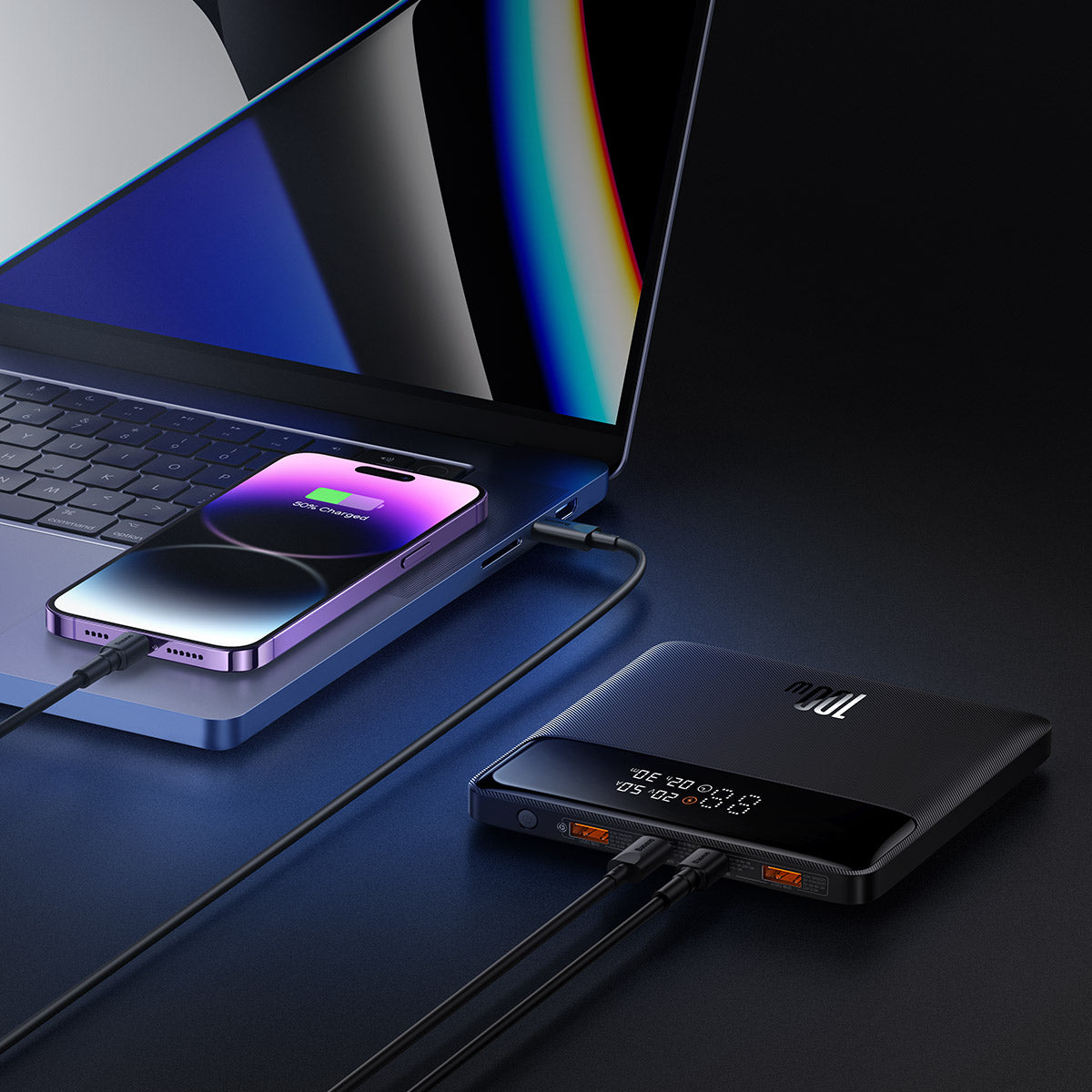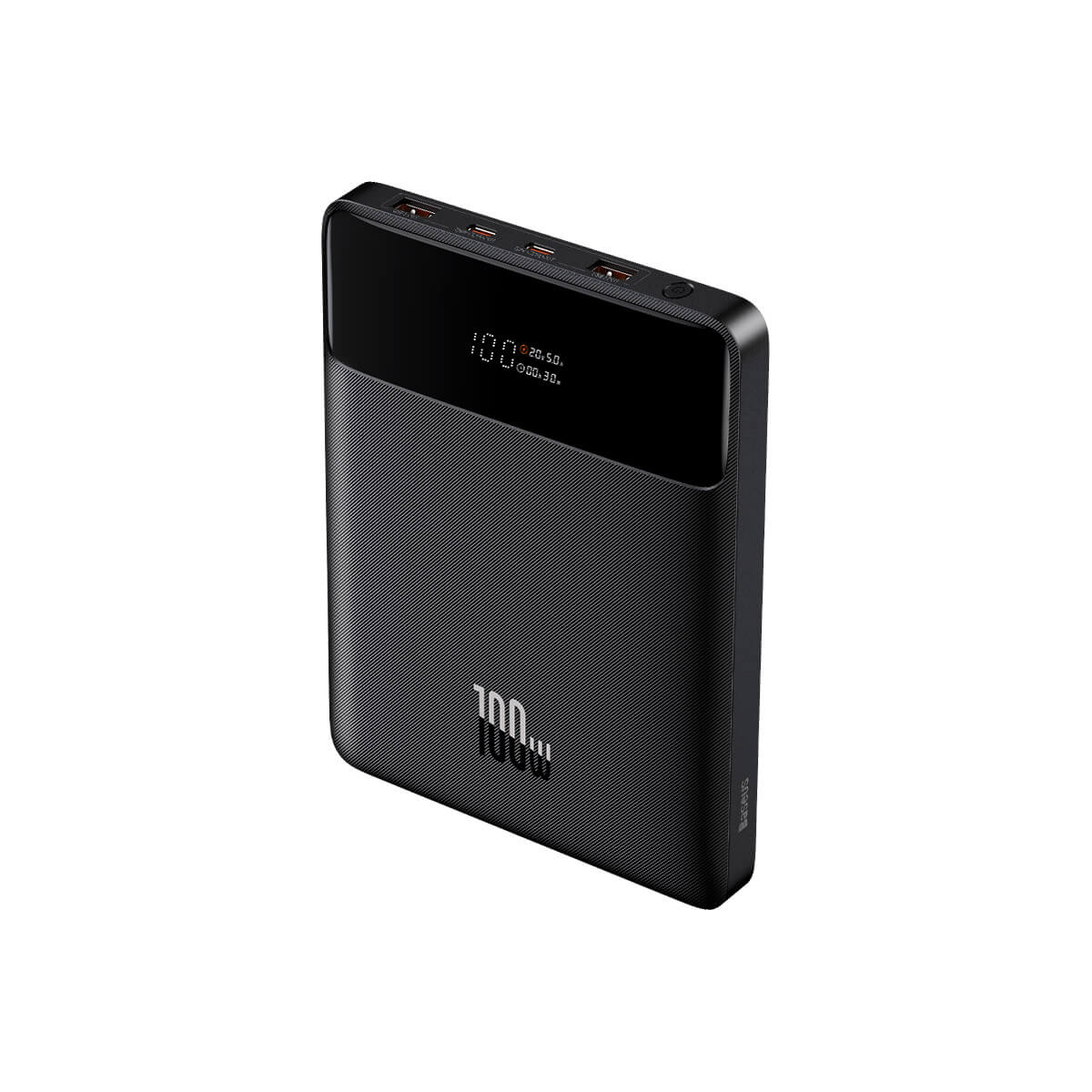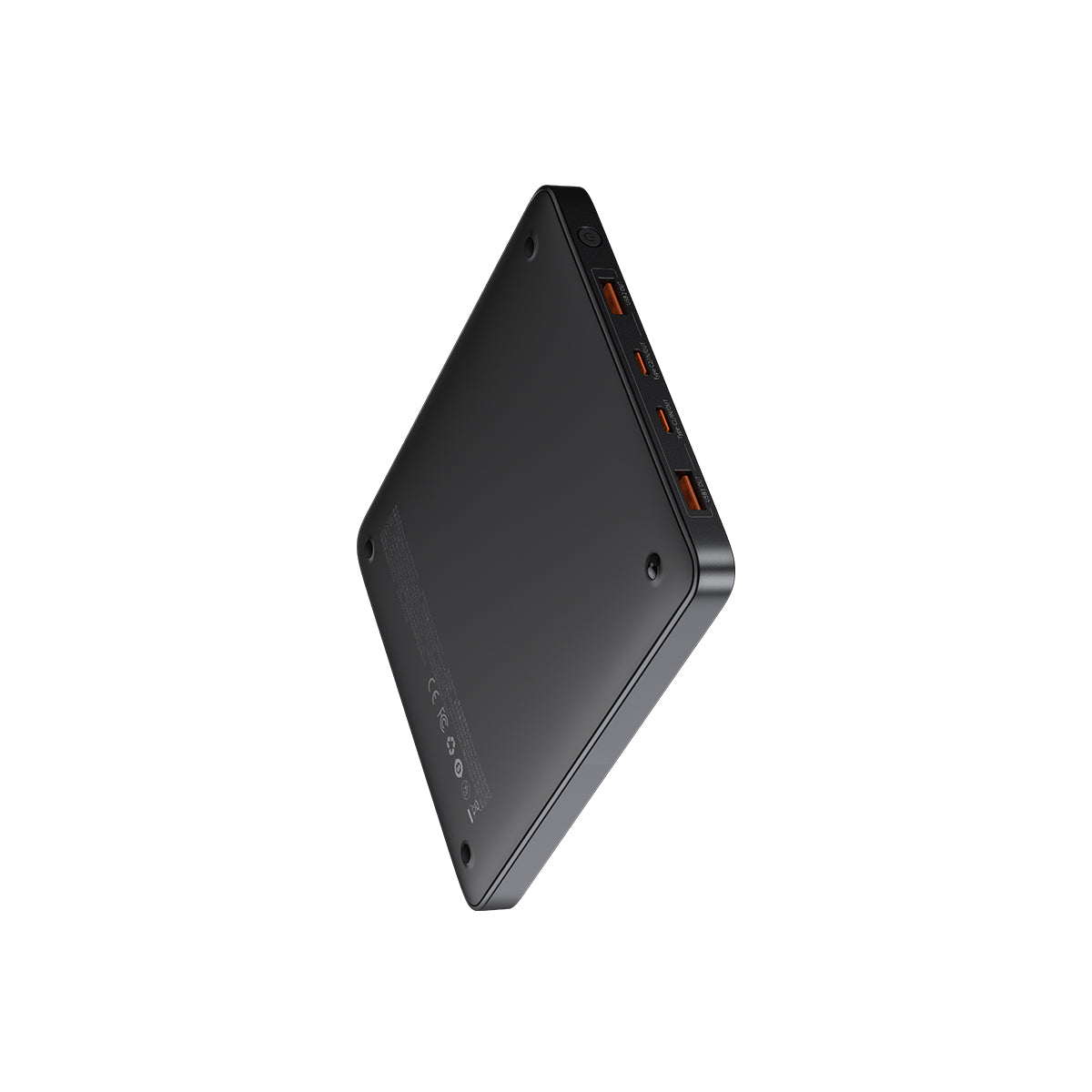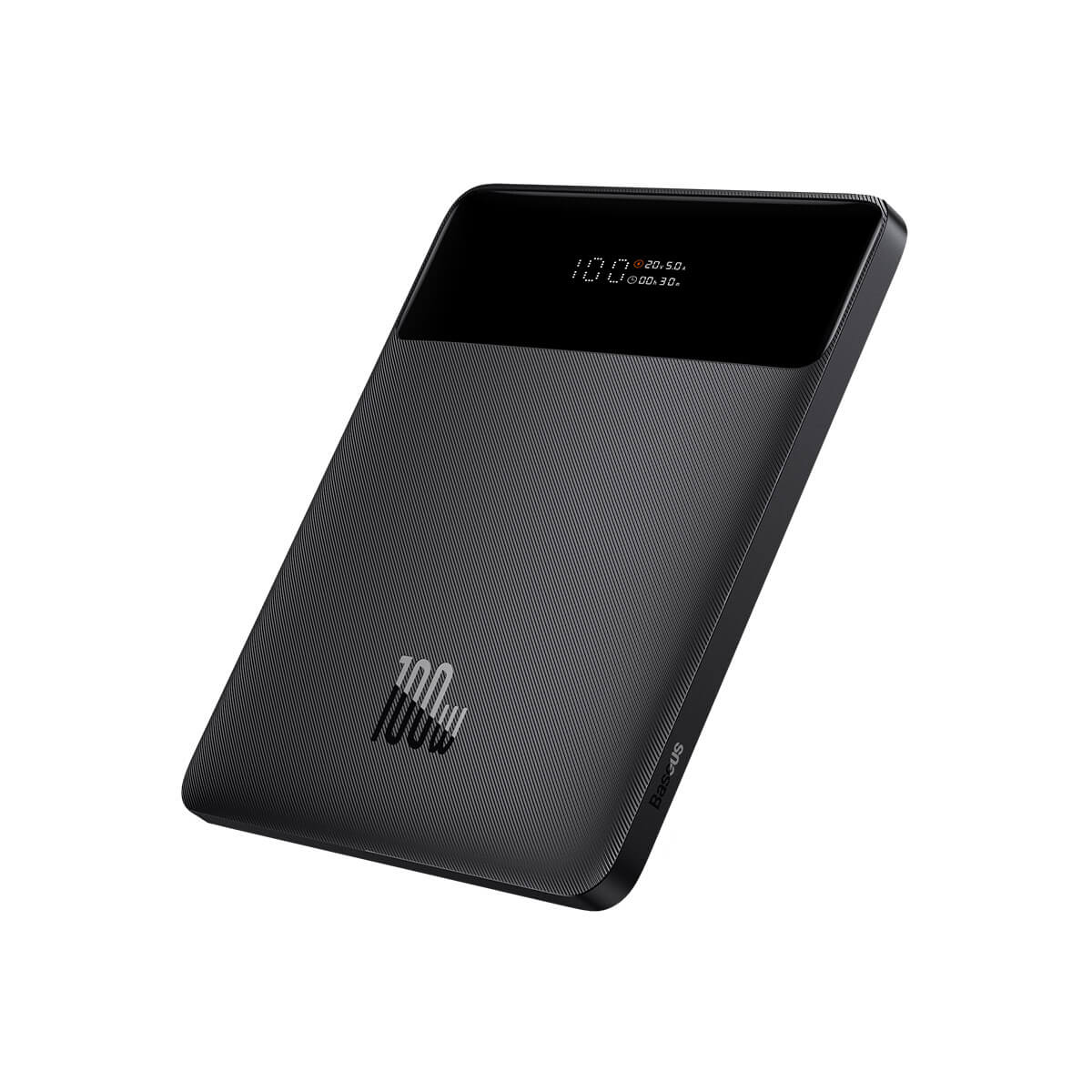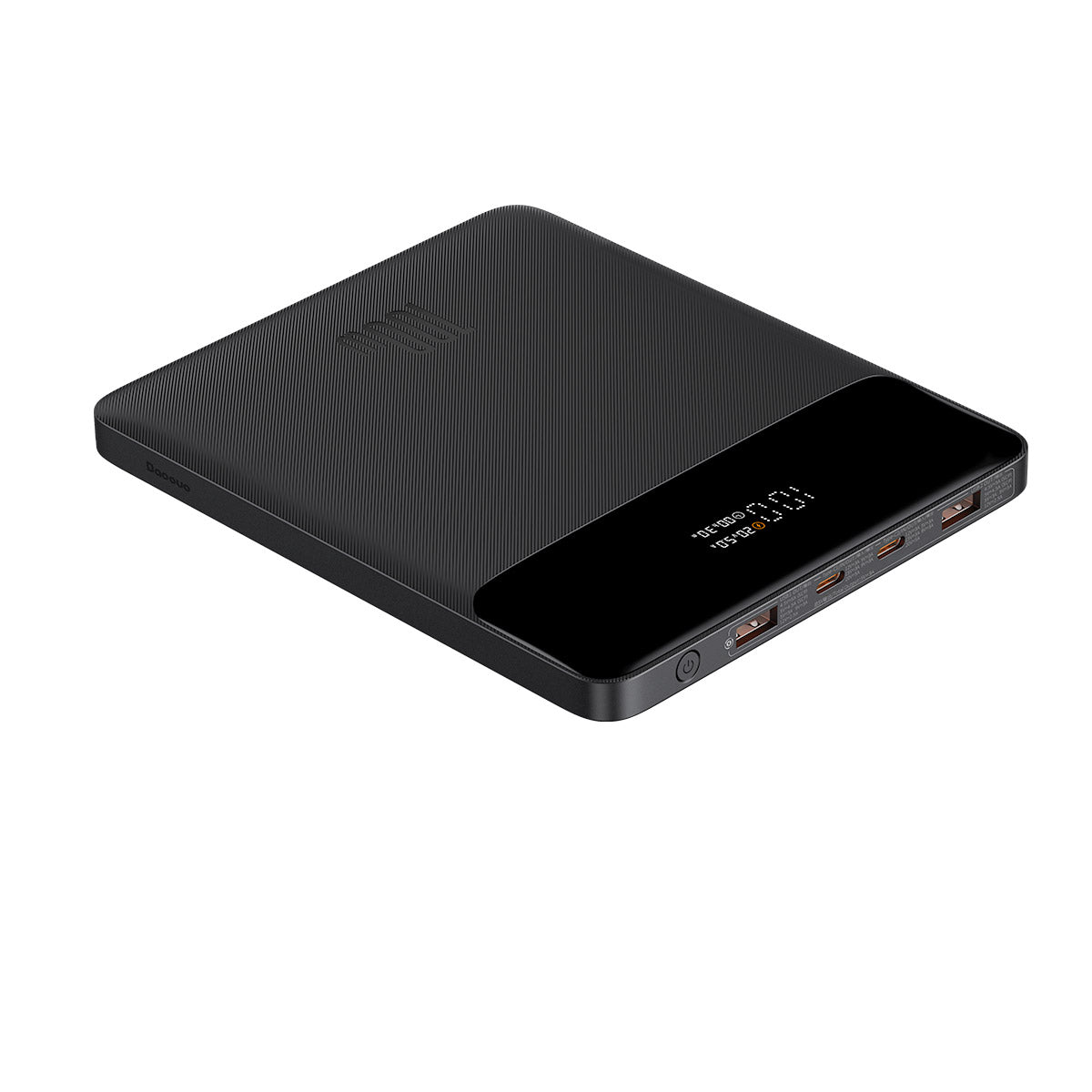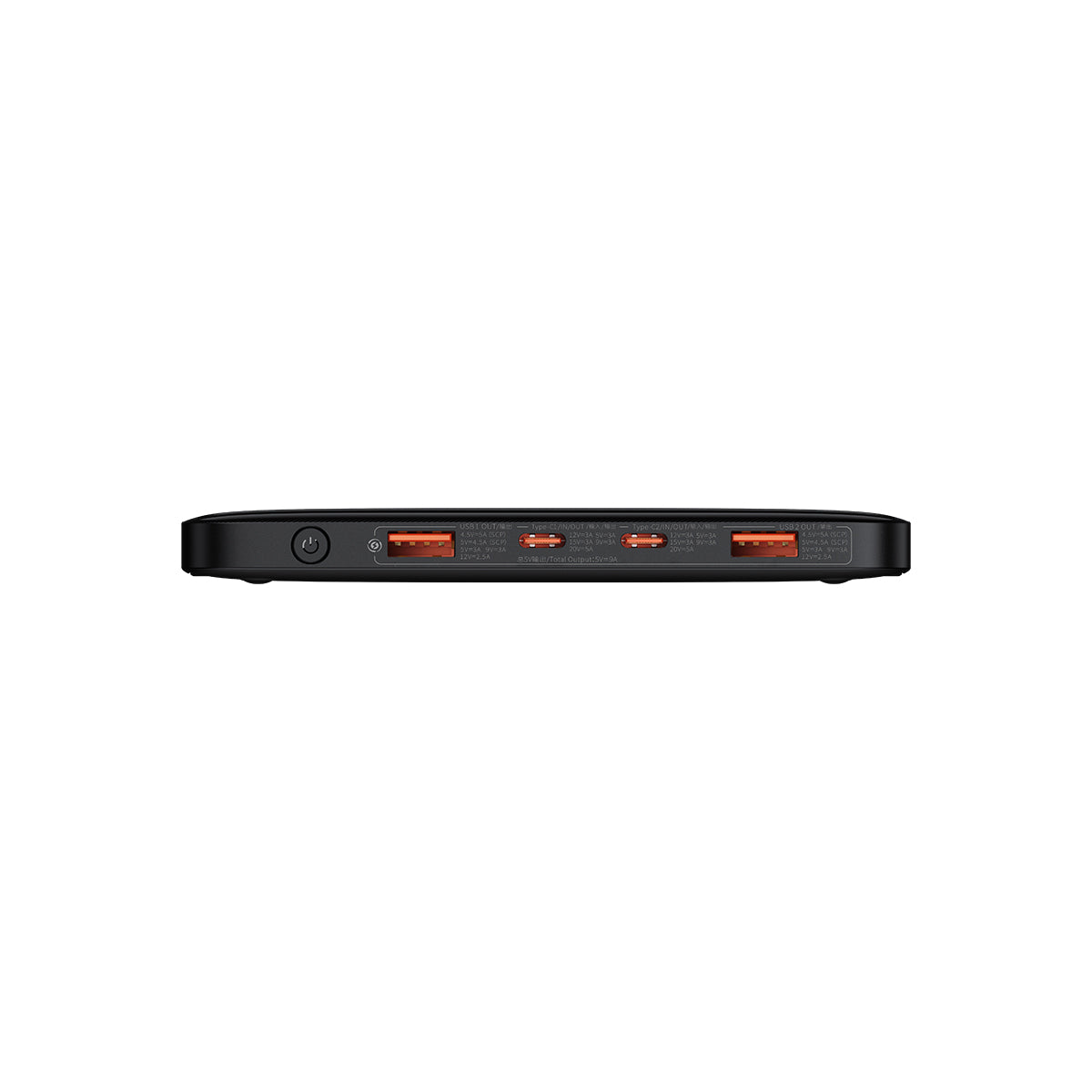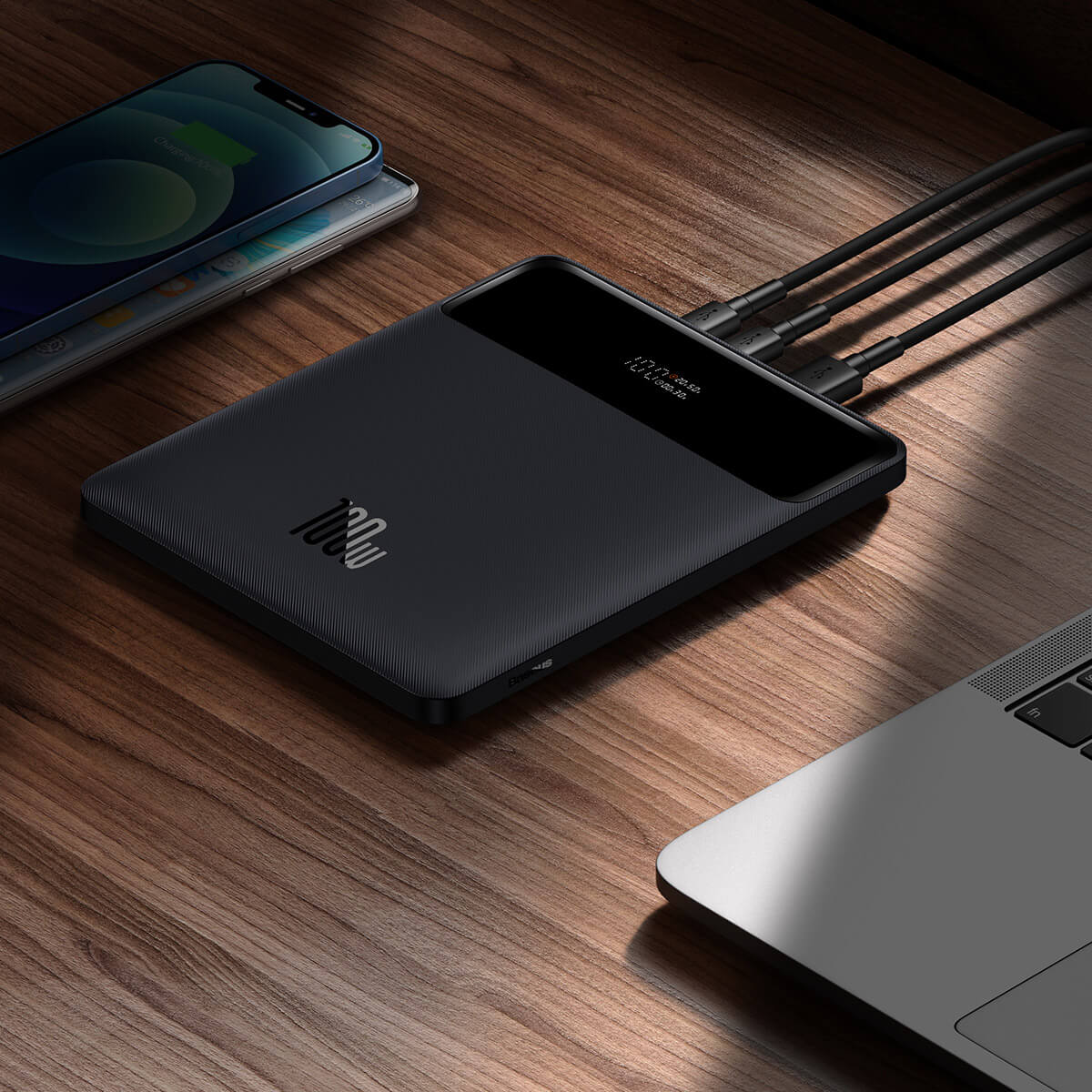 Baseus Blade HD Laptop Power Bank 100W 20000mAh
The Blade HD is a high-density version of the Blade Power Bank, 10% lighter and 17% smaller than the last version. With a slim profile of 0.7 inches, it easily fits into any bag while supporting simultaneous charging for up to four devices.

● Lighter and Thinner Design
● 100W Power Delivery
● Status at a Glance
● Emergency Charging
● Two-way Fast Charging
In stock

Upgraded Battery Cell
Advanced silicon-carbon battery technology ensures a higher energy density in a more compact size.
Small-Current Mode
Baseus laptop power bank supports small-current output mode for earphones, watches, lamps, etc.
Safety Protections
Baseus portable charger has multiple protection functions, including overcurrent protection, Overvoltage protection, short circuit protection etc.
Light and Lighter
Size/Inch
6.37 x 5.27 x 0.7
5.27 x 5.27 x 0.7
Capacity
20,000mAh
20,000mAh
Recharging Time

1.5h
1.5h
Output Ports

2 USB-A + 2 USB-C
2 USB-A + 2 USB-C