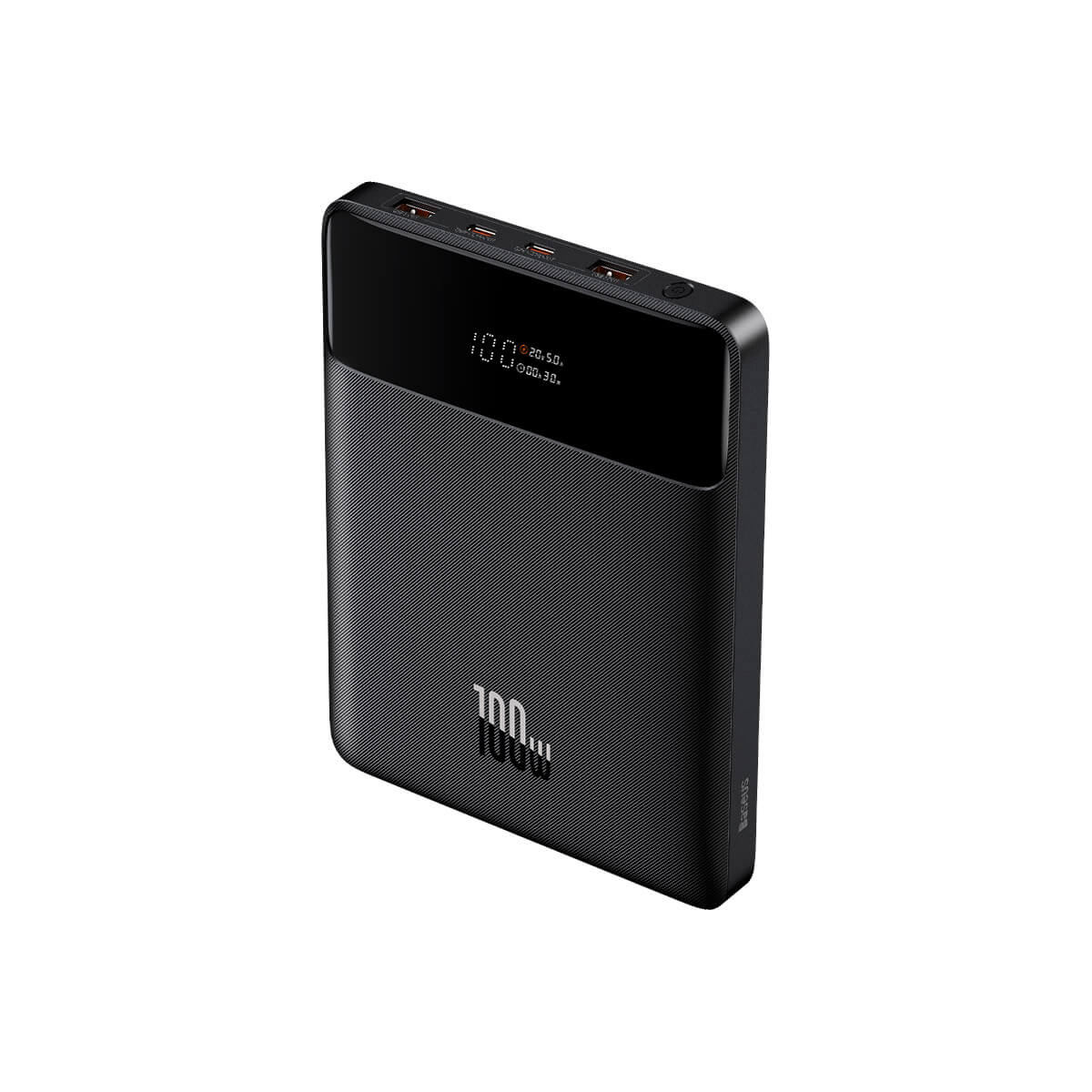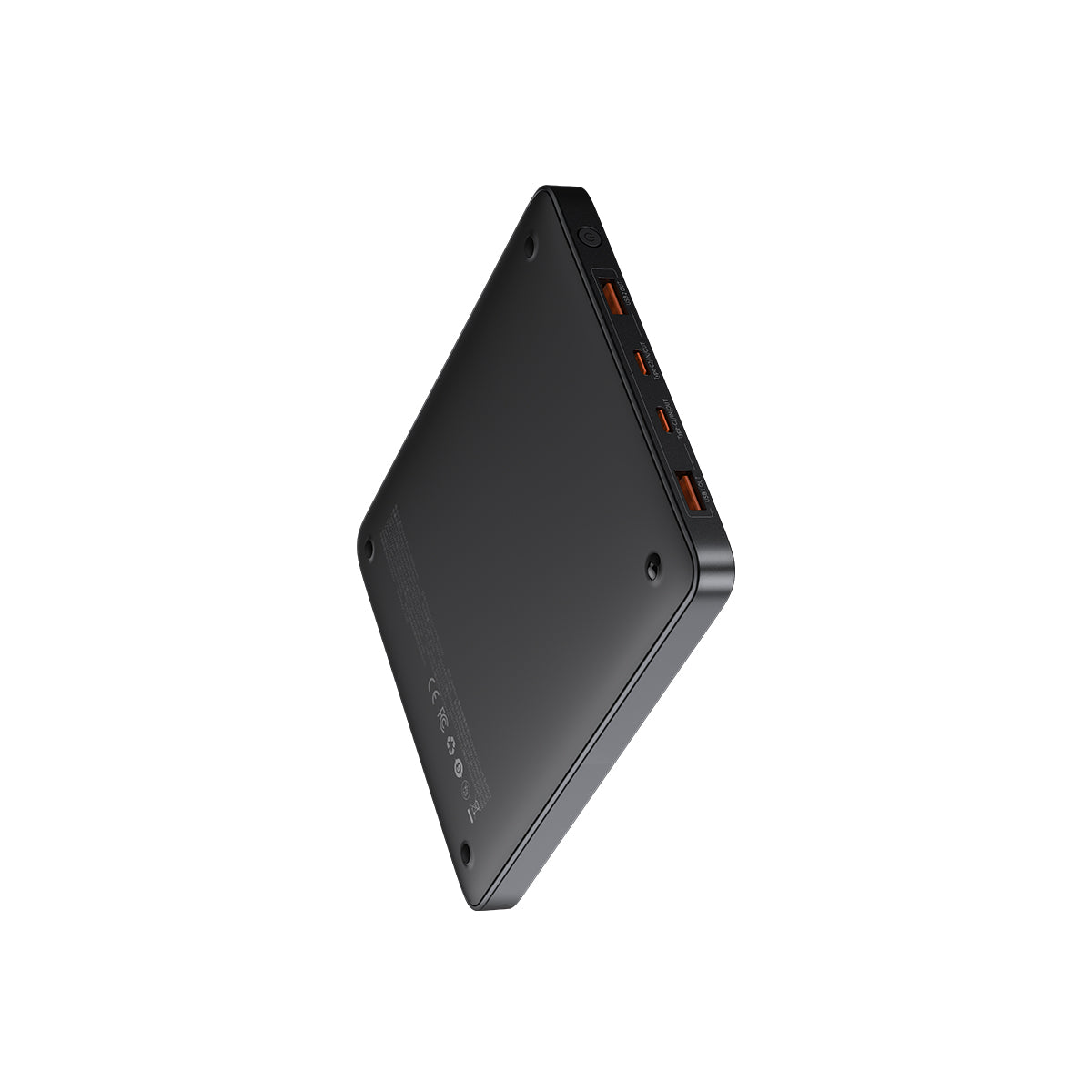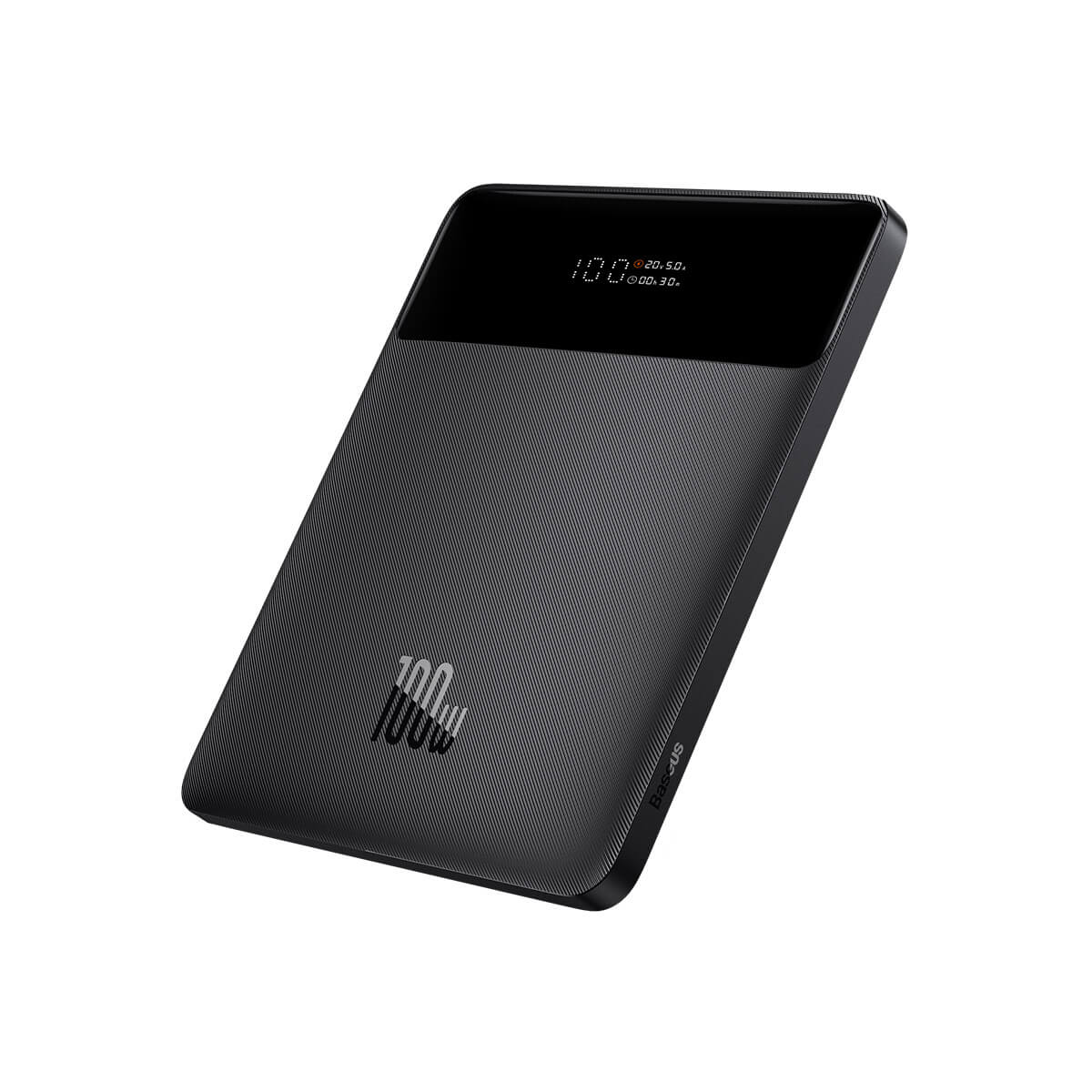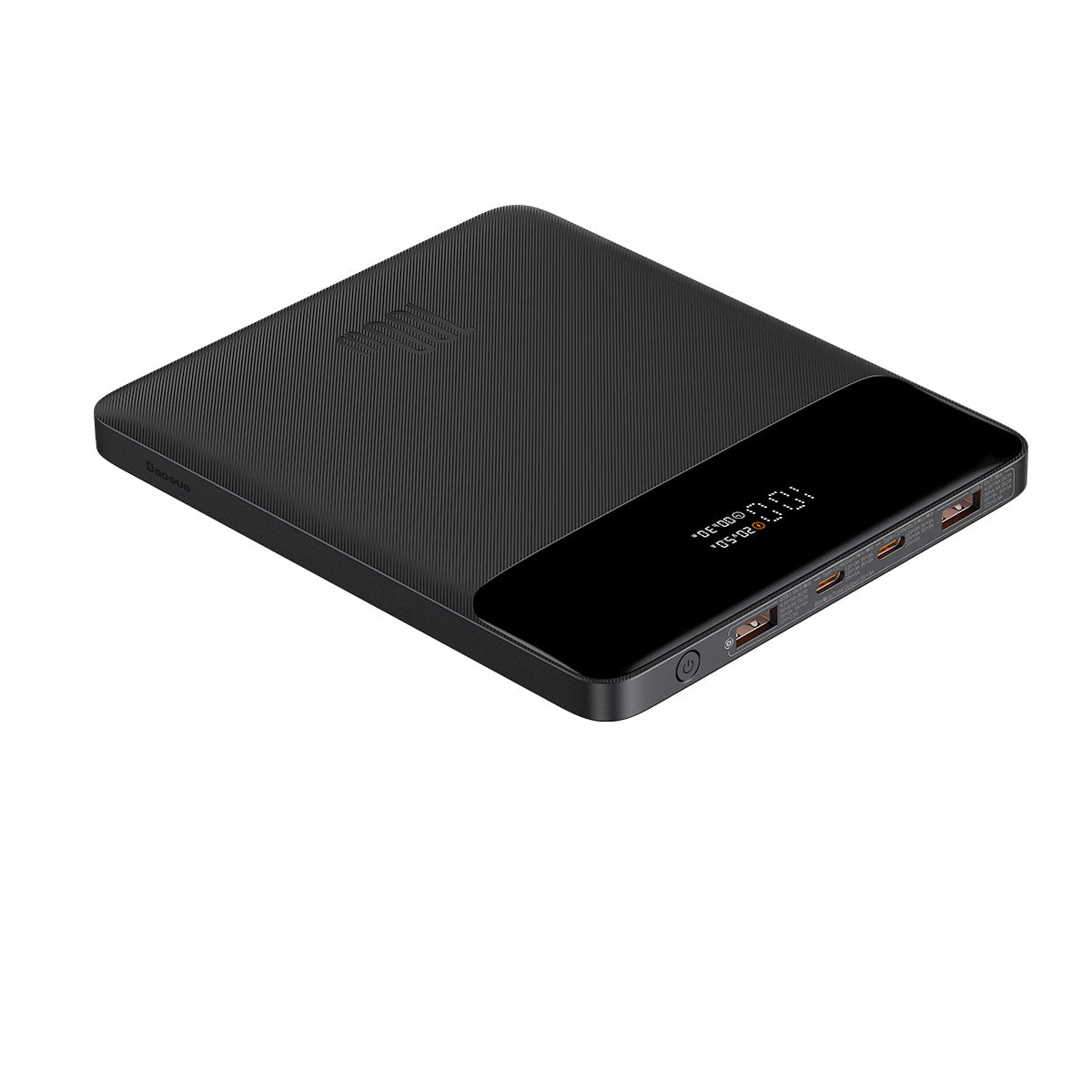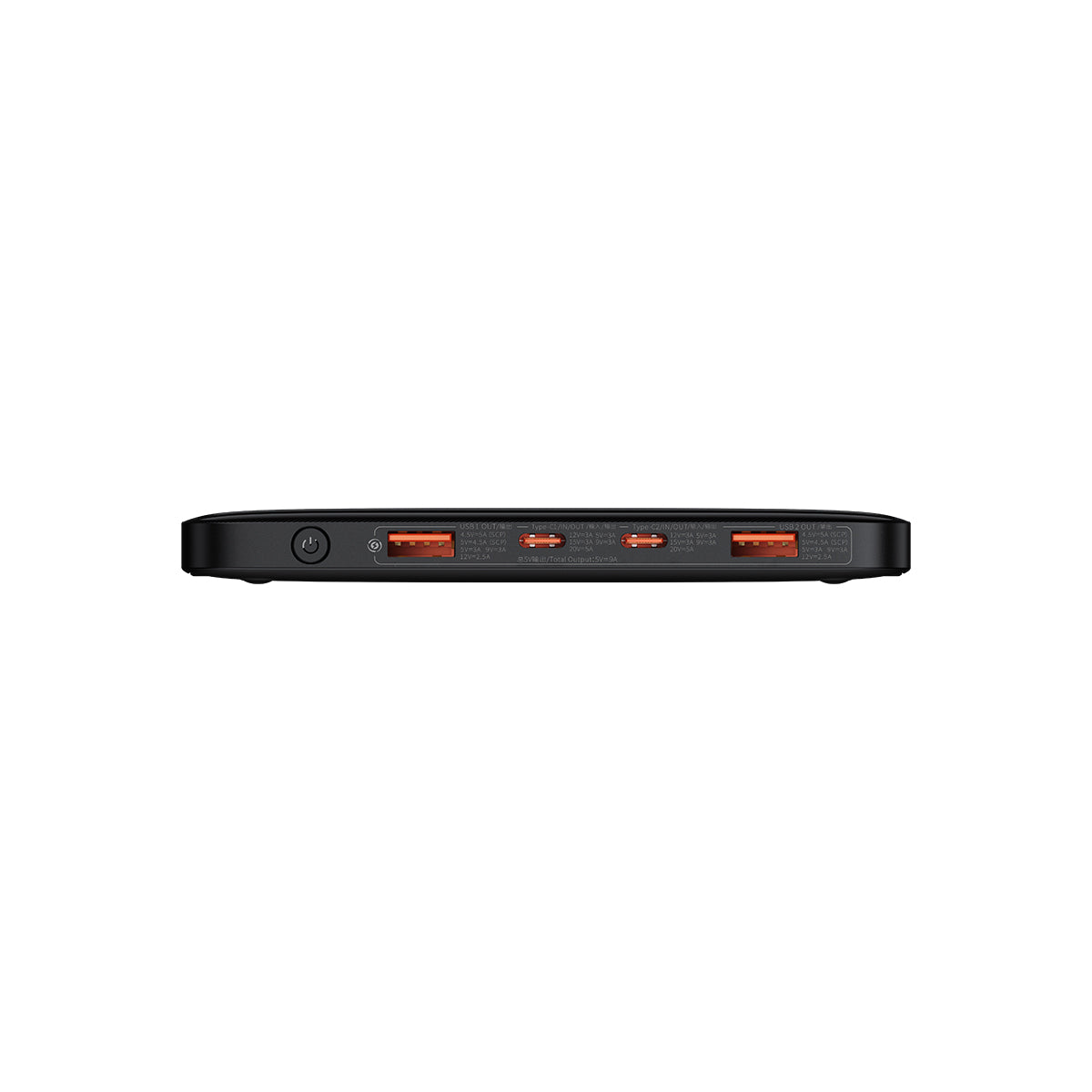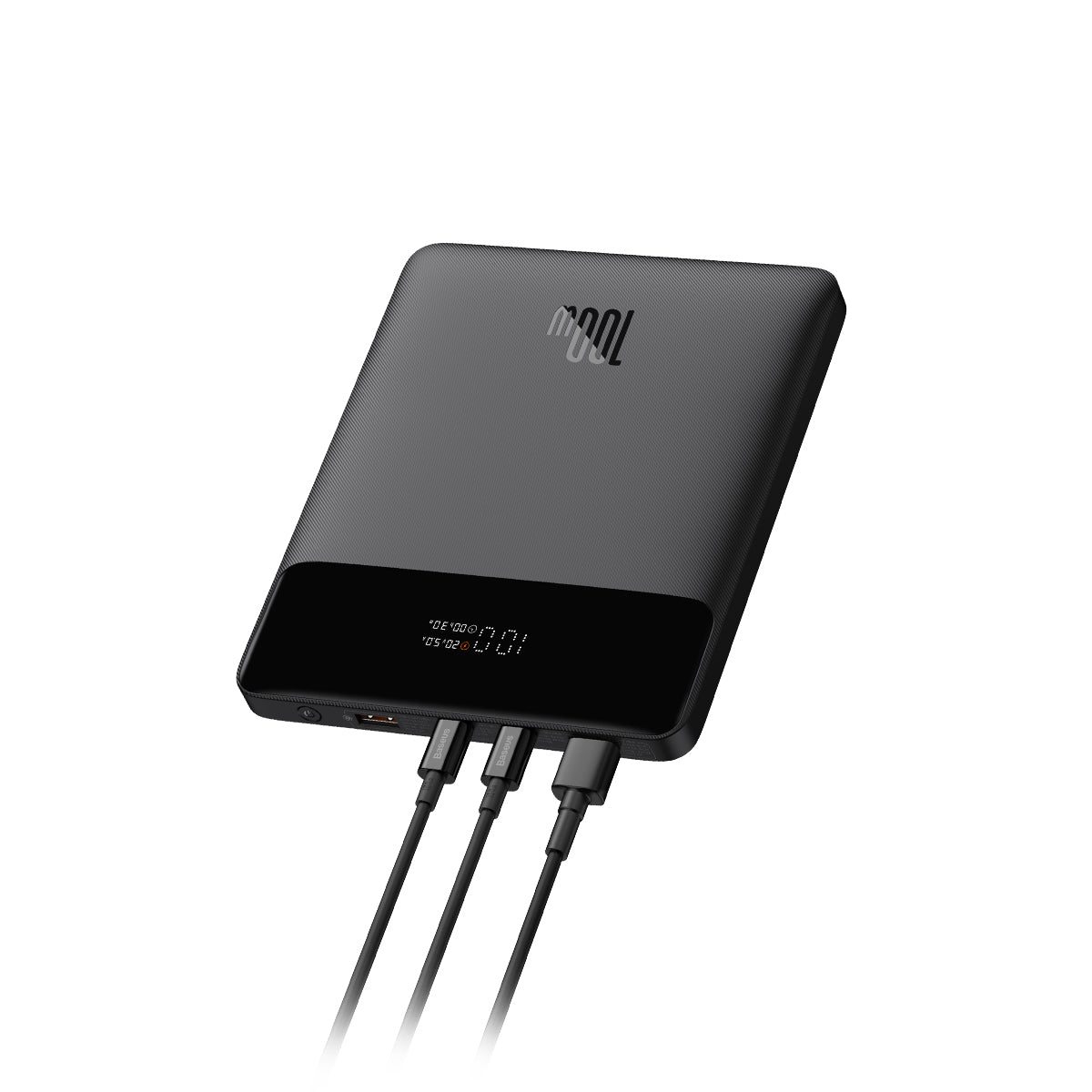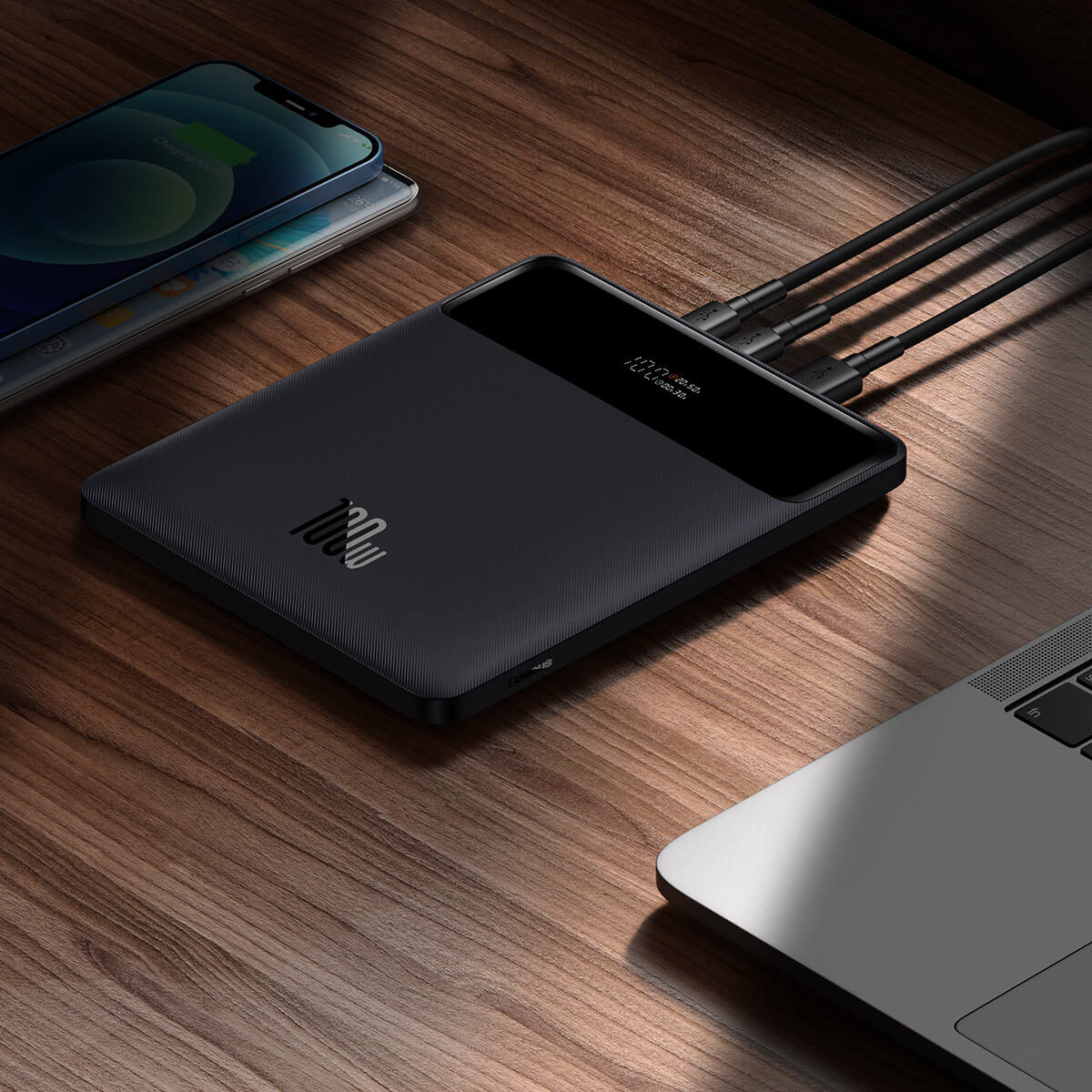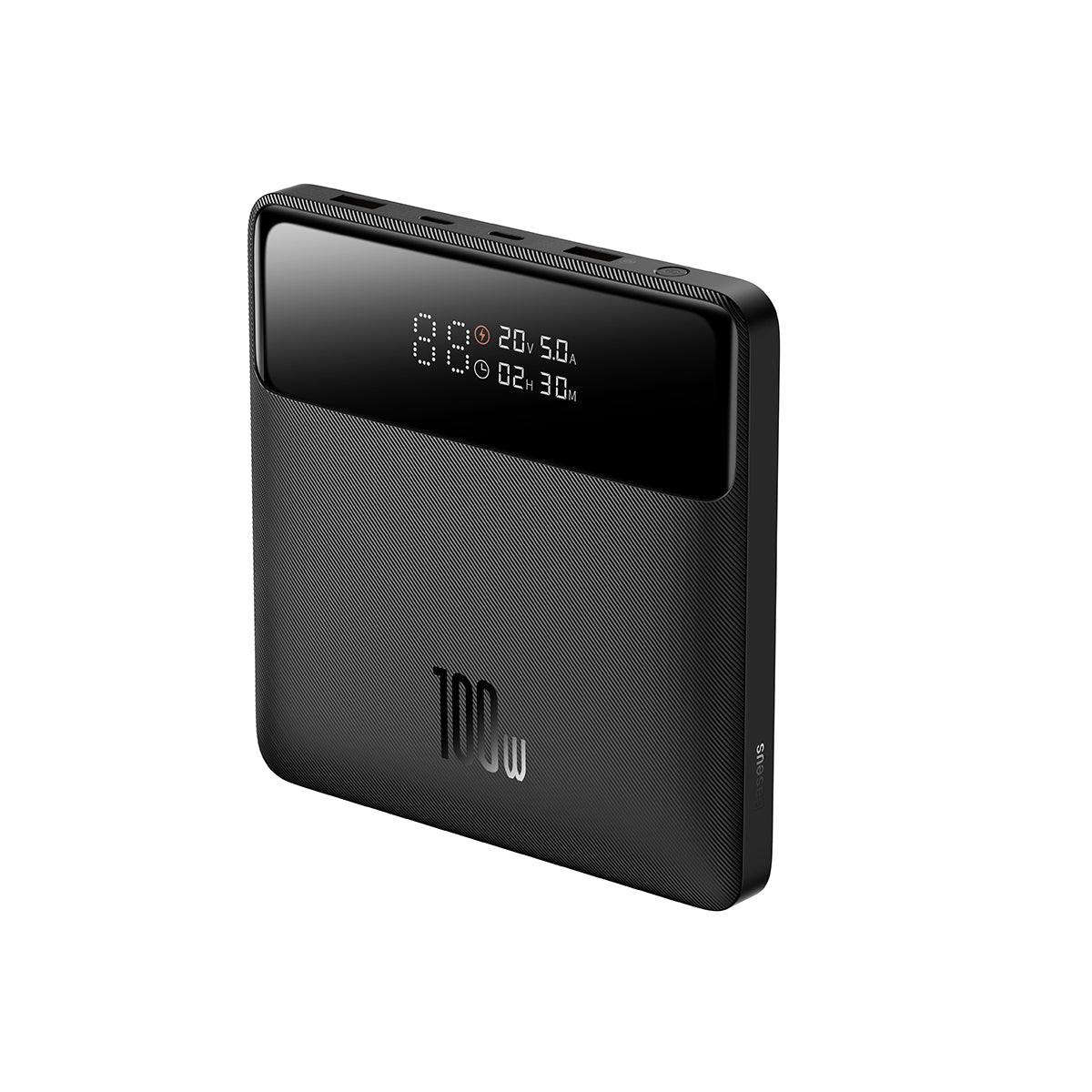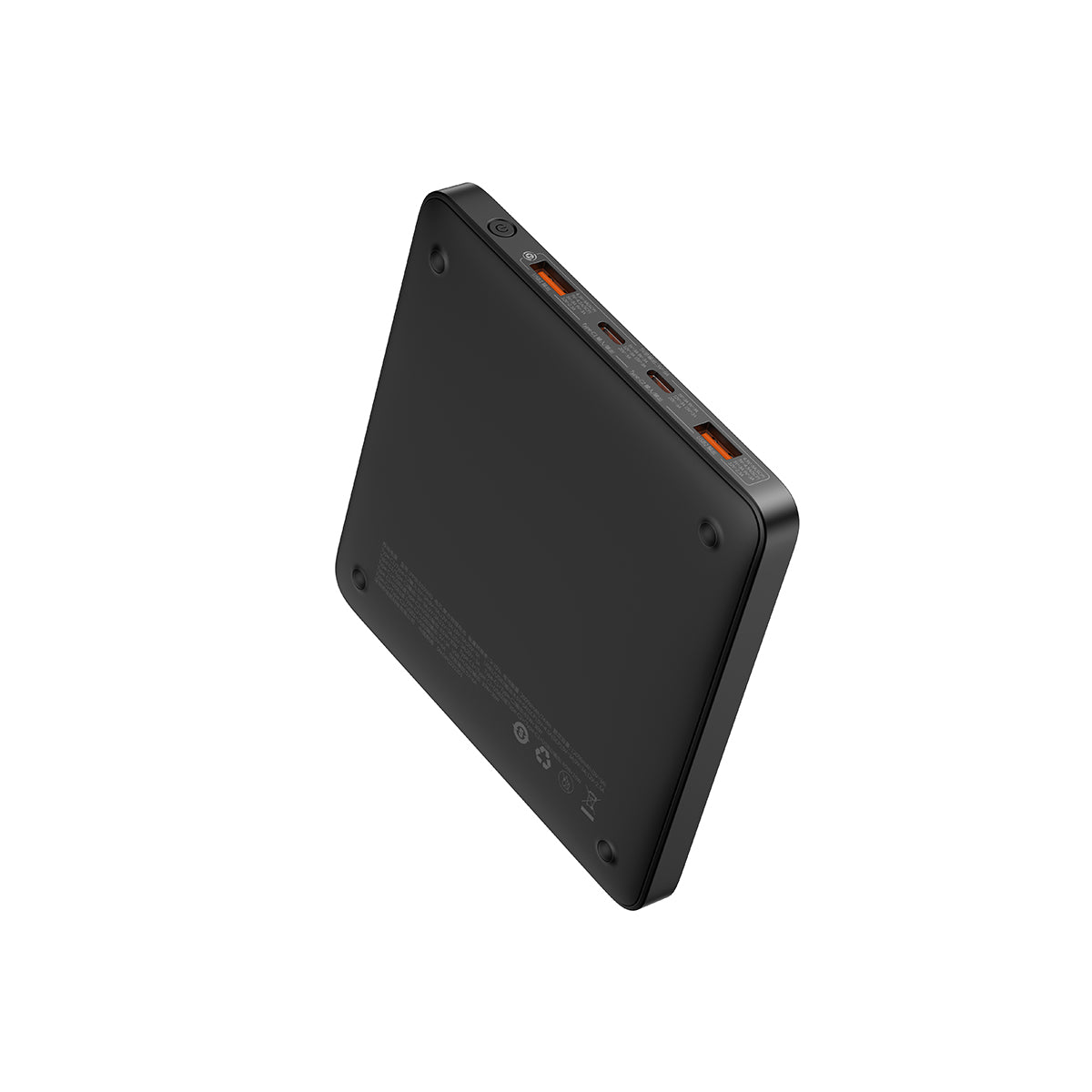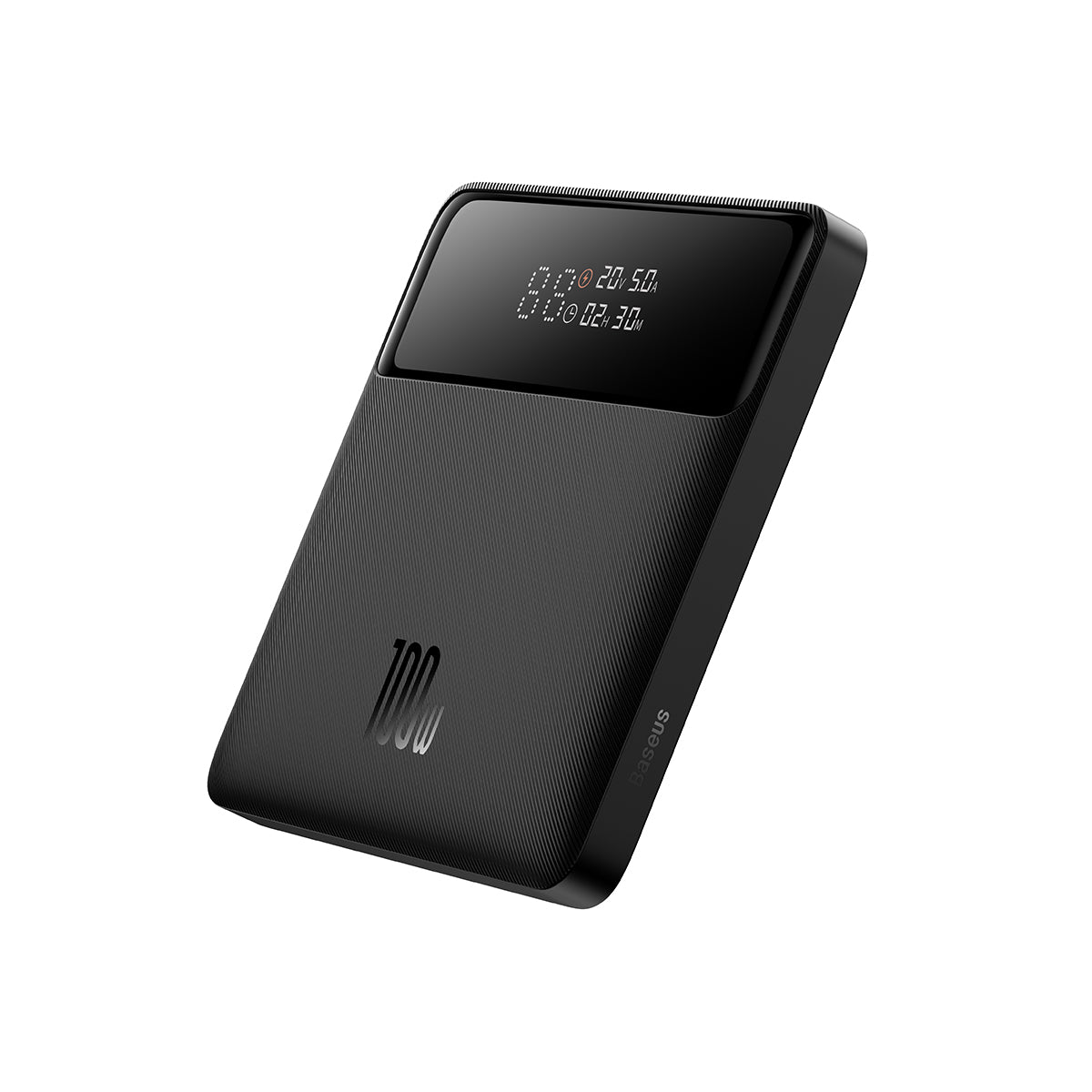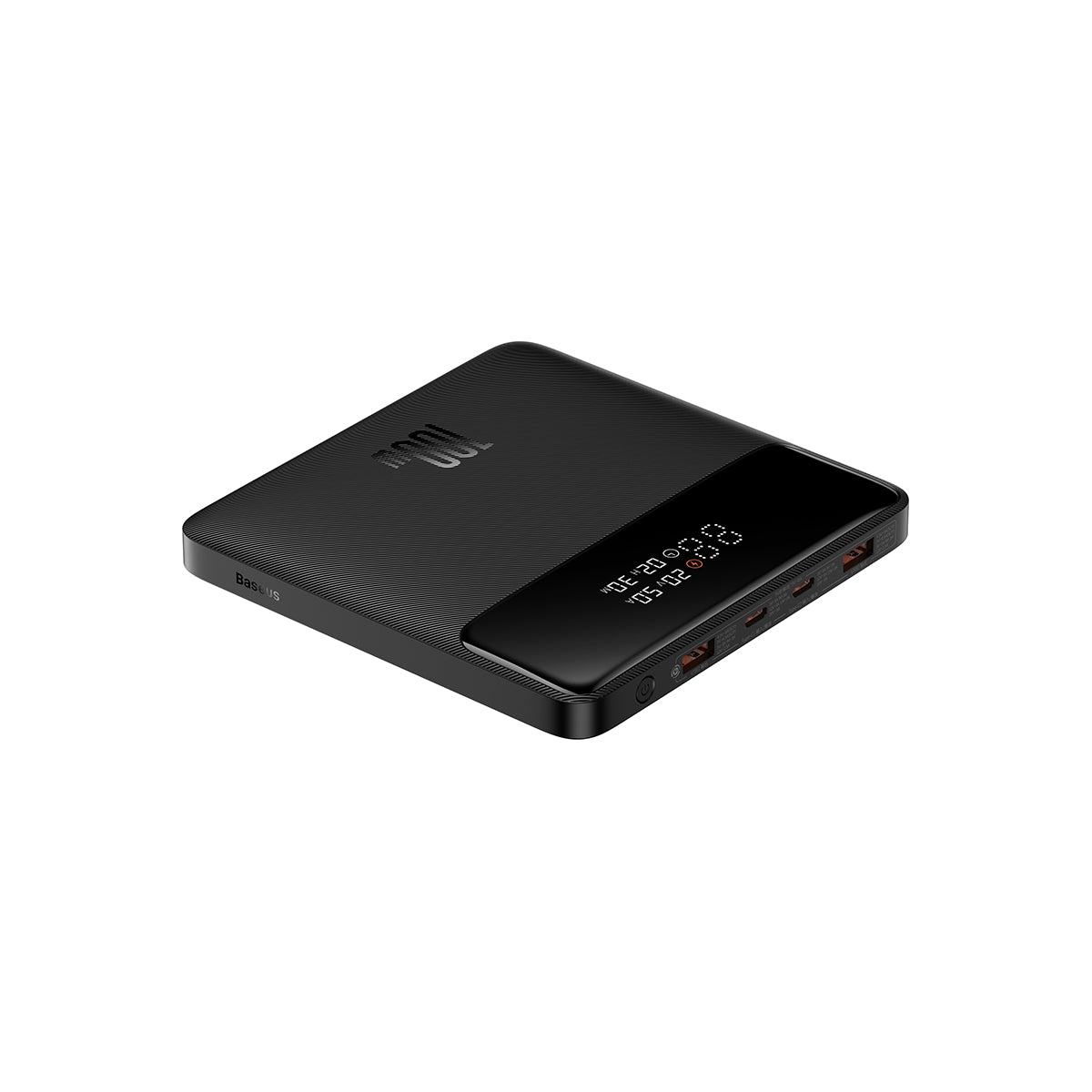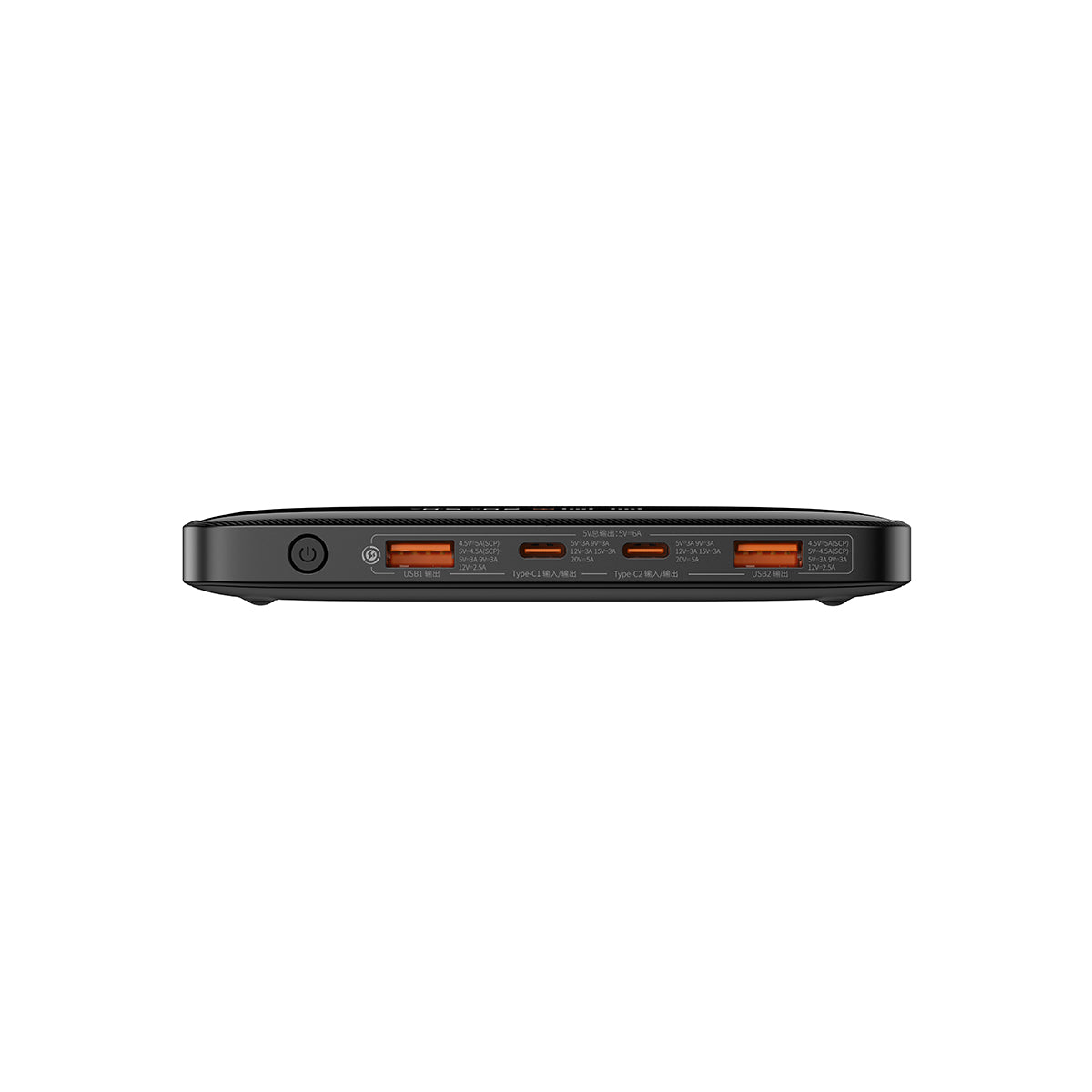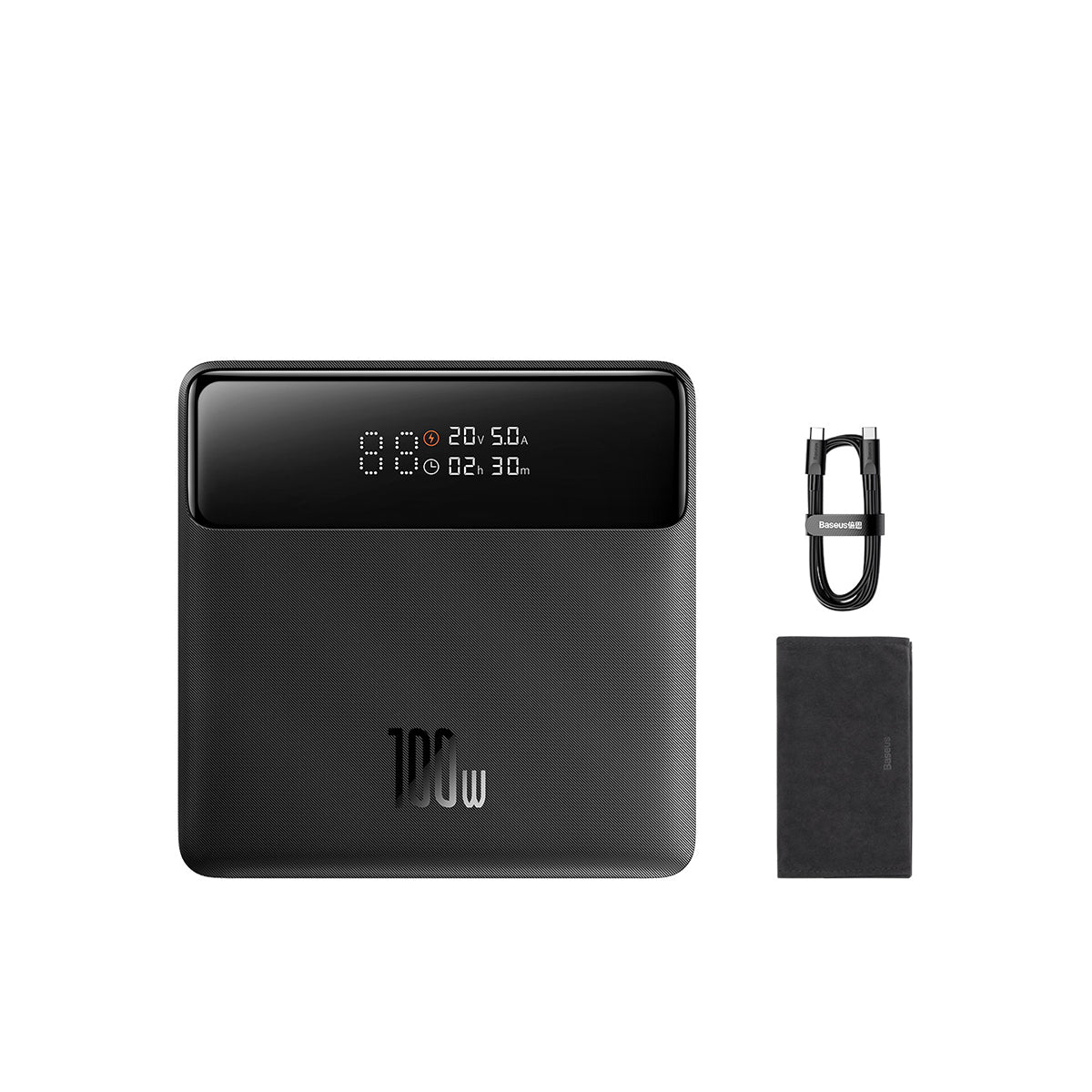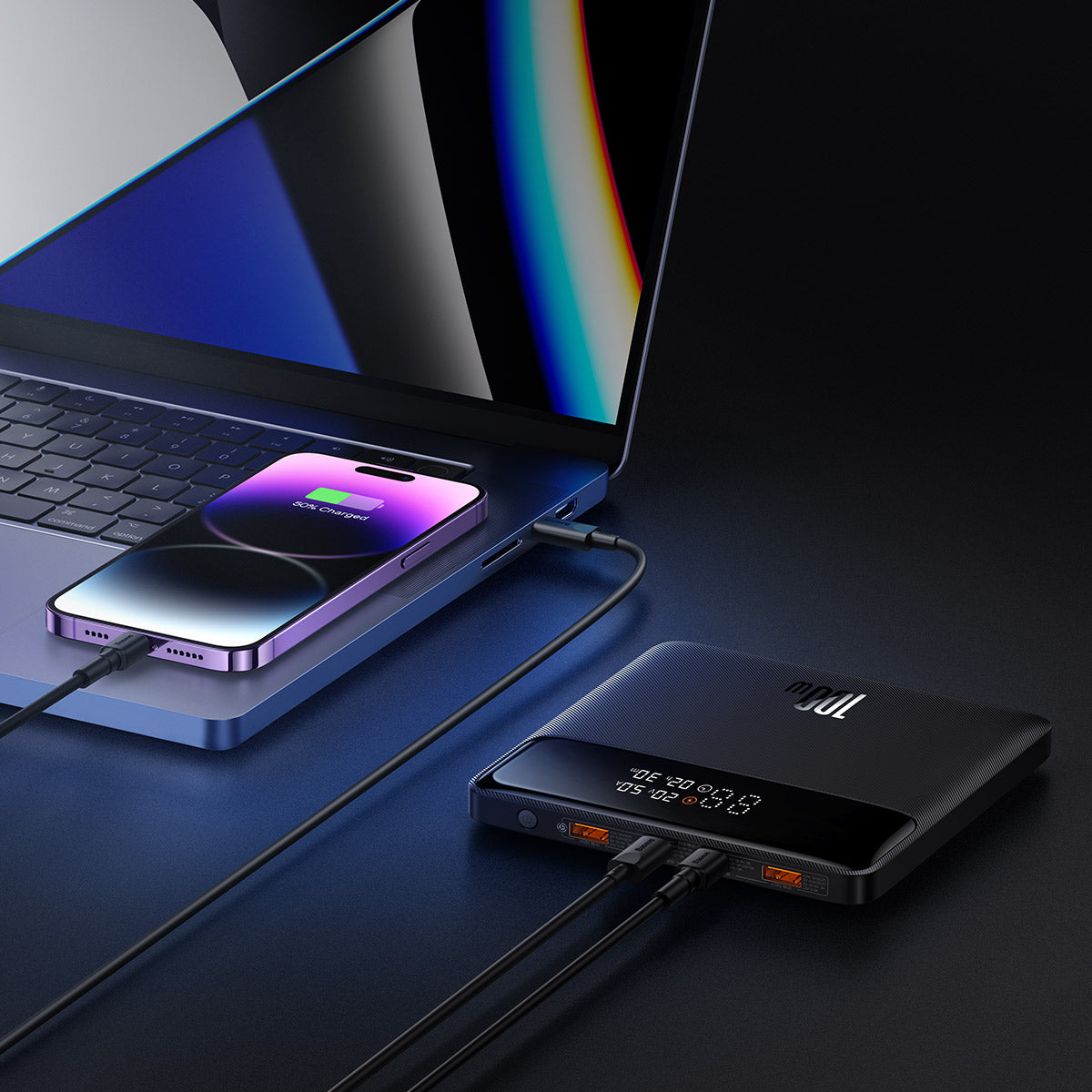 Baseus Blade Laptop Power Bank 100W 20000mAh
Baseus Blade 100W Laptop Power Bank is a 20,000mAh capacity battery pack in a slim form factor compact enough to slide in your bag without the bulk and to even cover your laptop's battery. It has 4 fast charging ports to fast charge up to 4 devices at once.
● 100W Power Delivery
● Thin Lightweight Design
● Two-way Fast Charging
● Large Capacity
● Status At a Glance
In stock
Slimmer 100W USB-C Portable Charger for Laptops
0-to-36% in 30 Minutes!
Tips For You Before Using
Almost all USB-C devices which input power is 100W or under 100W are supported by Blade 100W Power Bank.

When the power bank is not charging the device, please unplug the data cable to avoid no-load situations.

For 100W fast charging, assure that your device supports 100W fast charging and that only one device is plugged to any of the PD USB-C port.

This USB C Power Bank support discharge while charging, but if output is higher than input (output is or higher than 65W), the power bank will activate the auto switch-off protection to protect itself.

USB-C port provides 30W for Steam Deck meanwhile another USB-C port also can charge your iphone 14 up to 30W, it's a perfect battery bank for game enthusiasts.

We strongly recommend using the USB-C port to charge your ipad in order to get fast charging.

This power bank does not support surface Go laptop charging.

When charging Xiaomi series, the USB-A port can generally reach 27W extremely fast charging, and the USB-C port can reach 16W fast charging.

When charging OPPO series, this power bank just offer ordinary charging and output 5W or 10W.
Light and Lighter
Size/Inch
6.37 x 5.27 x 0.7
5.27 x 5.27 x 0.7
Capacity
20,000mAh
20,000mAh
Recharging Time

1.5h
1.5h
Output Ports

2 USB-A + 2 USB-C
2 USB-A + 2 USB-C
This product has CE, FCC, and ROSH certifications.
Yes, it is supported. It is recommended that you do not use this charging method, because charging and discharging at the same time will accelerate the loss of the battery.
This is compatible with PD fast charging.