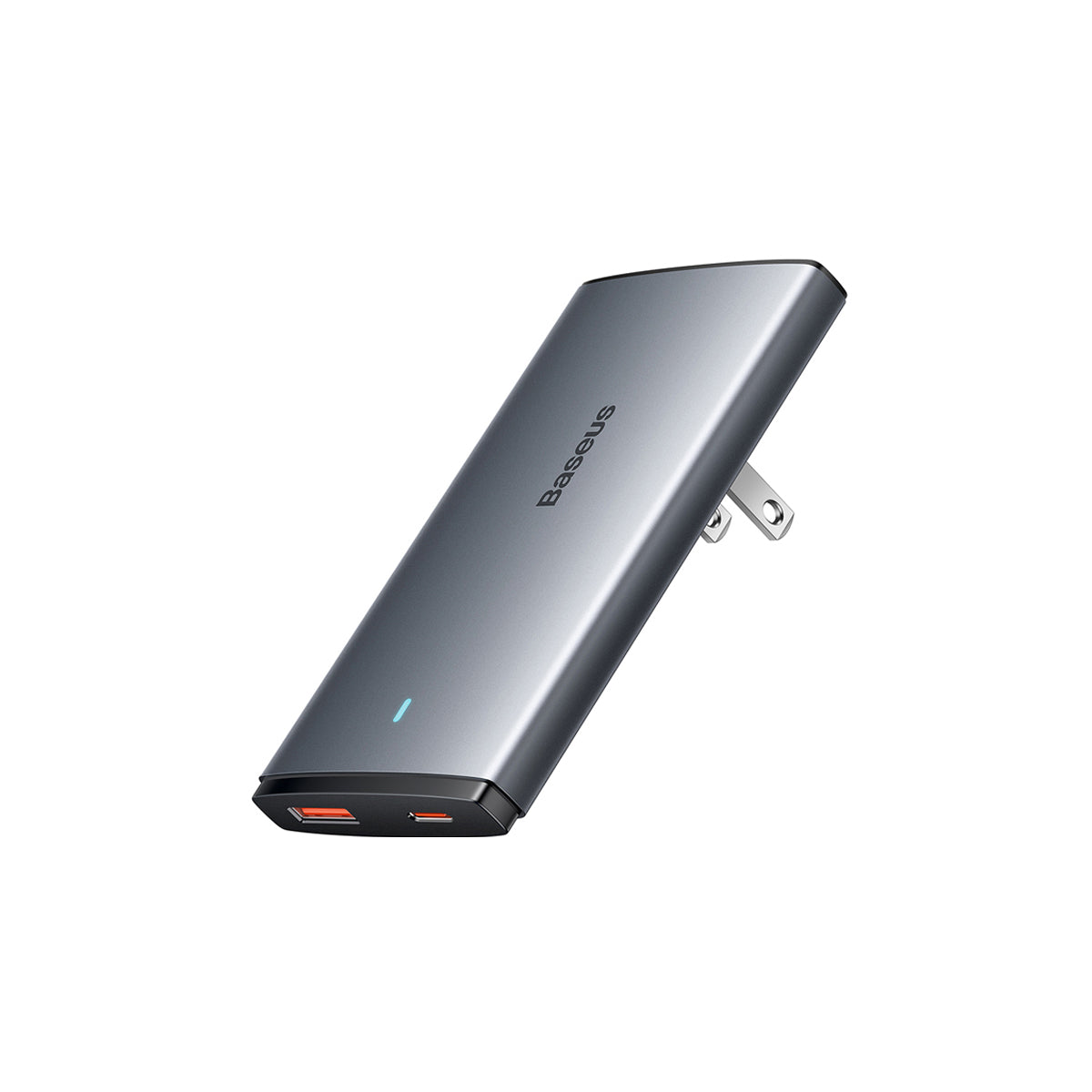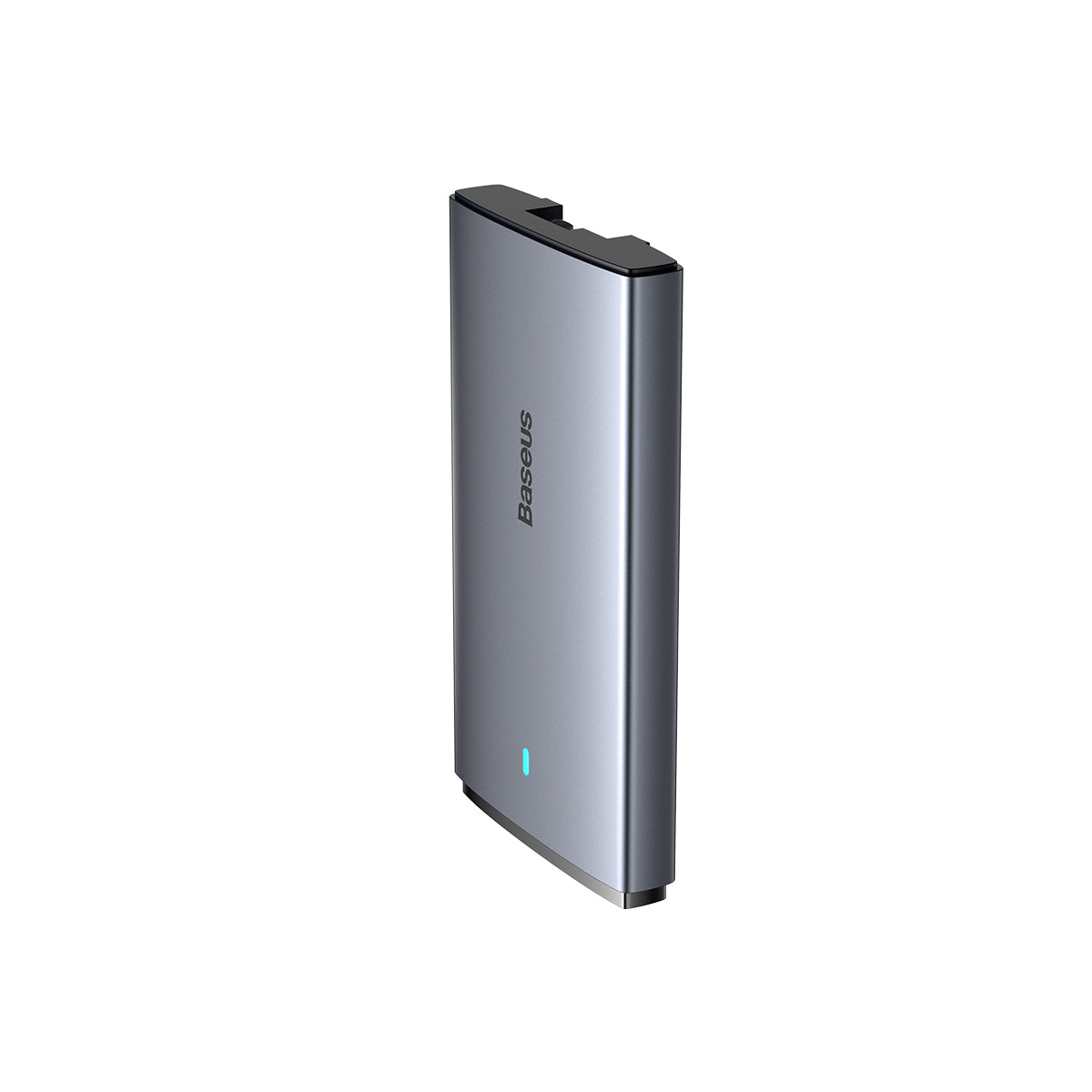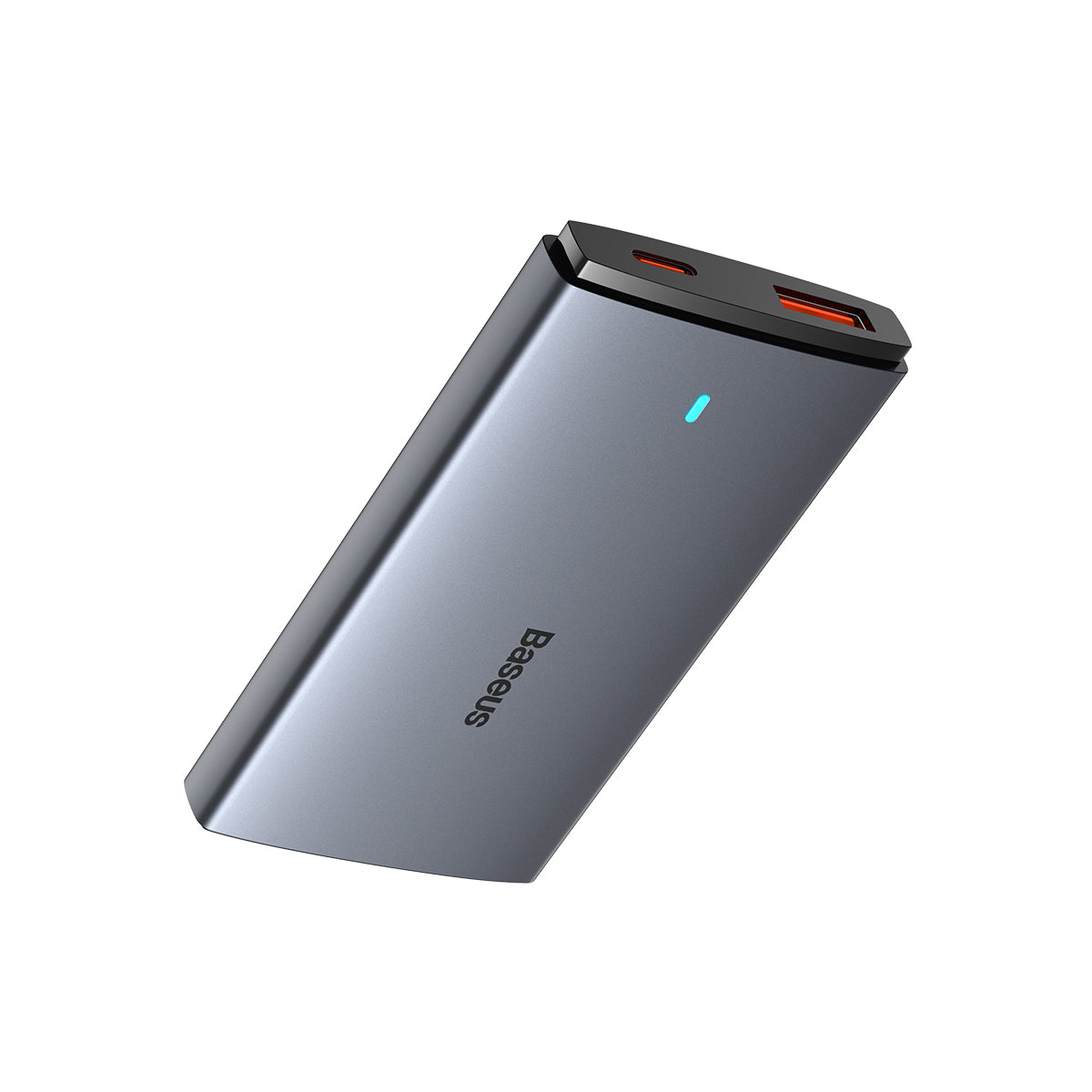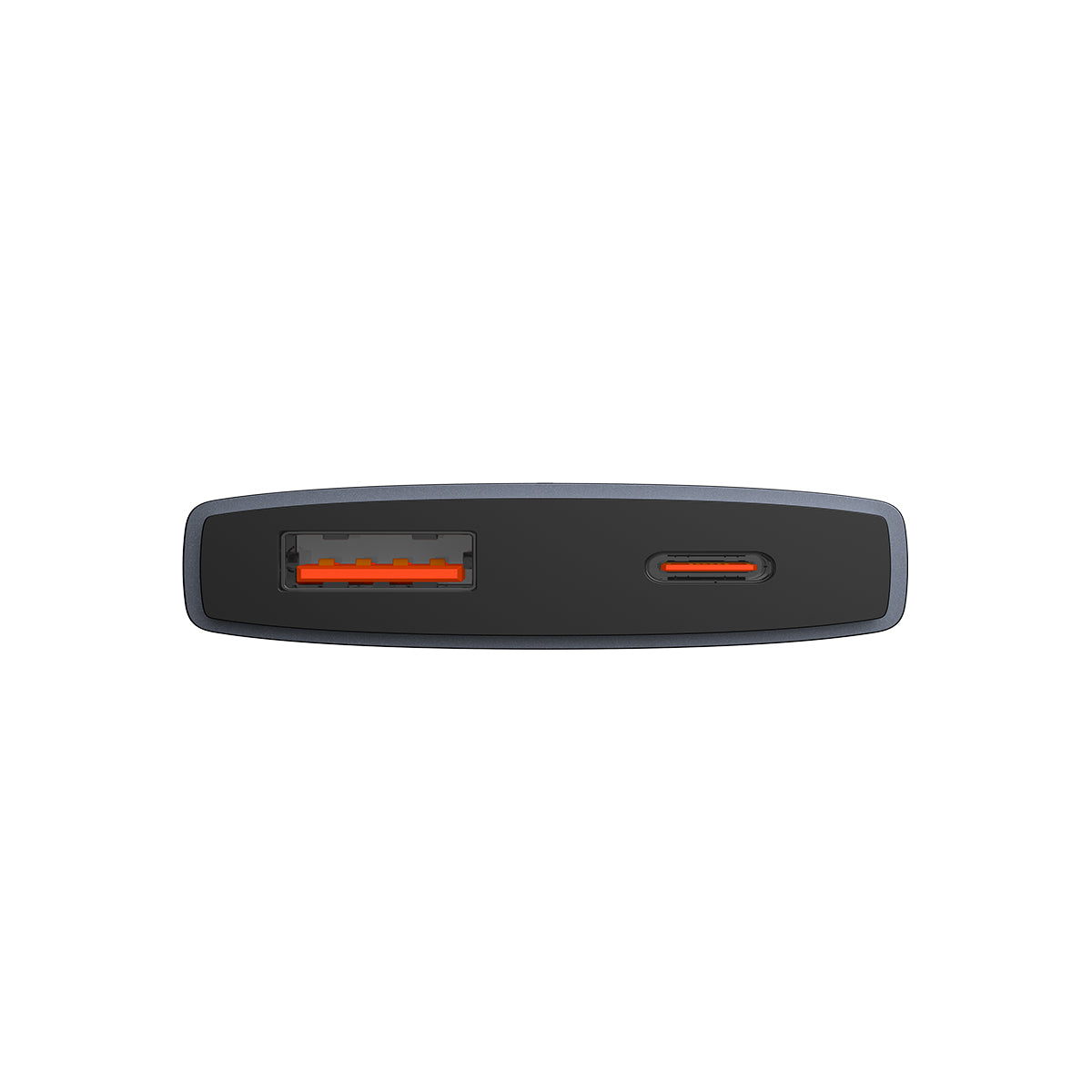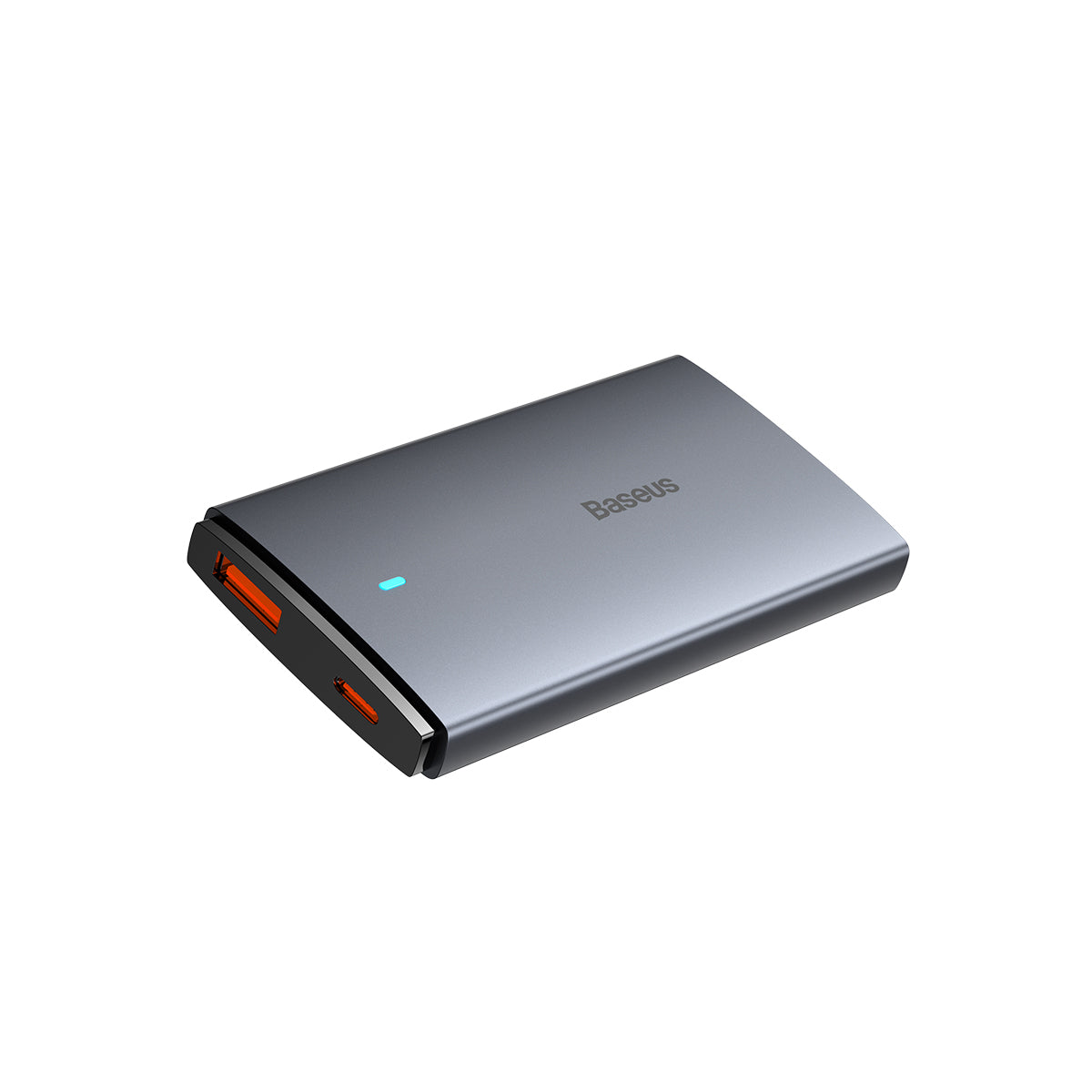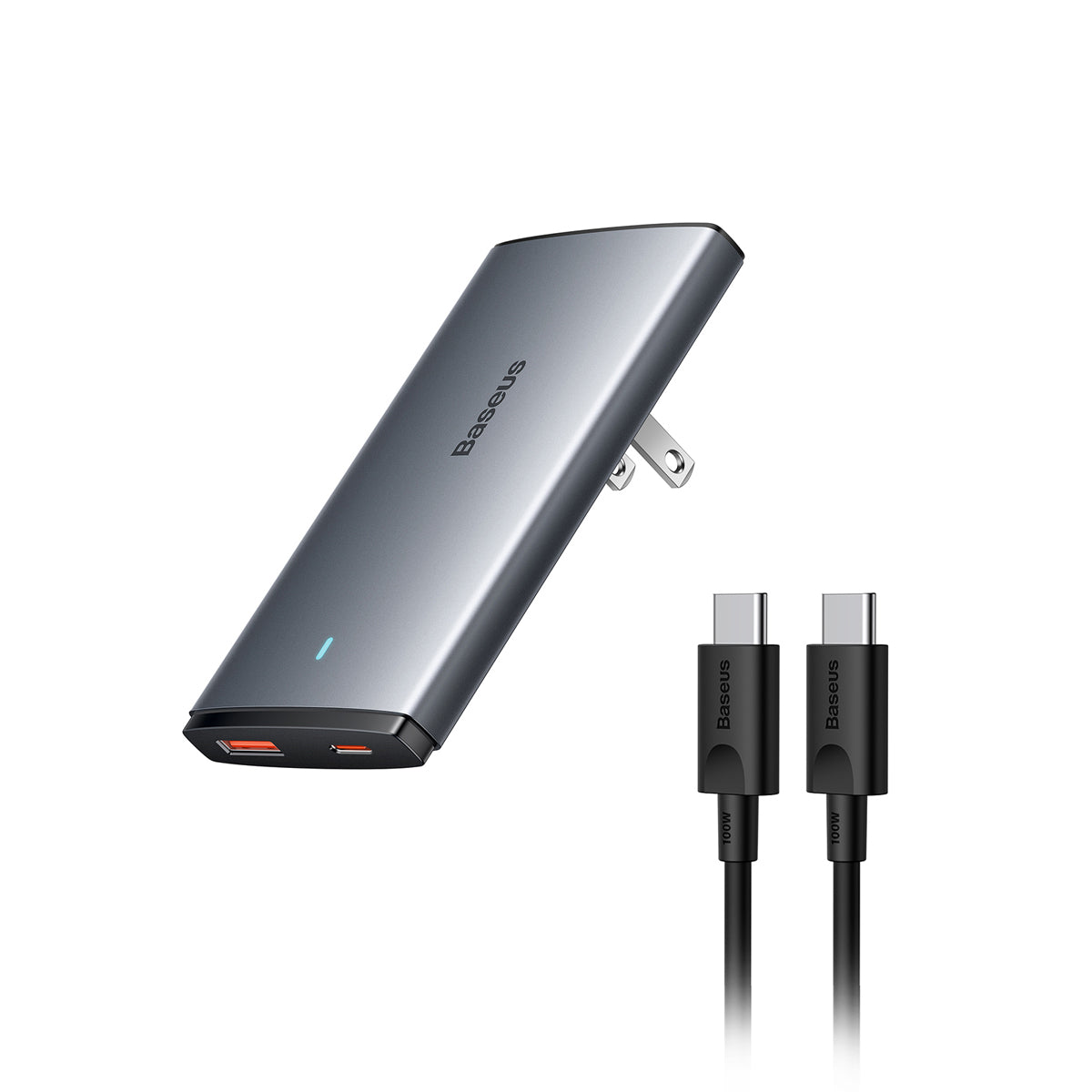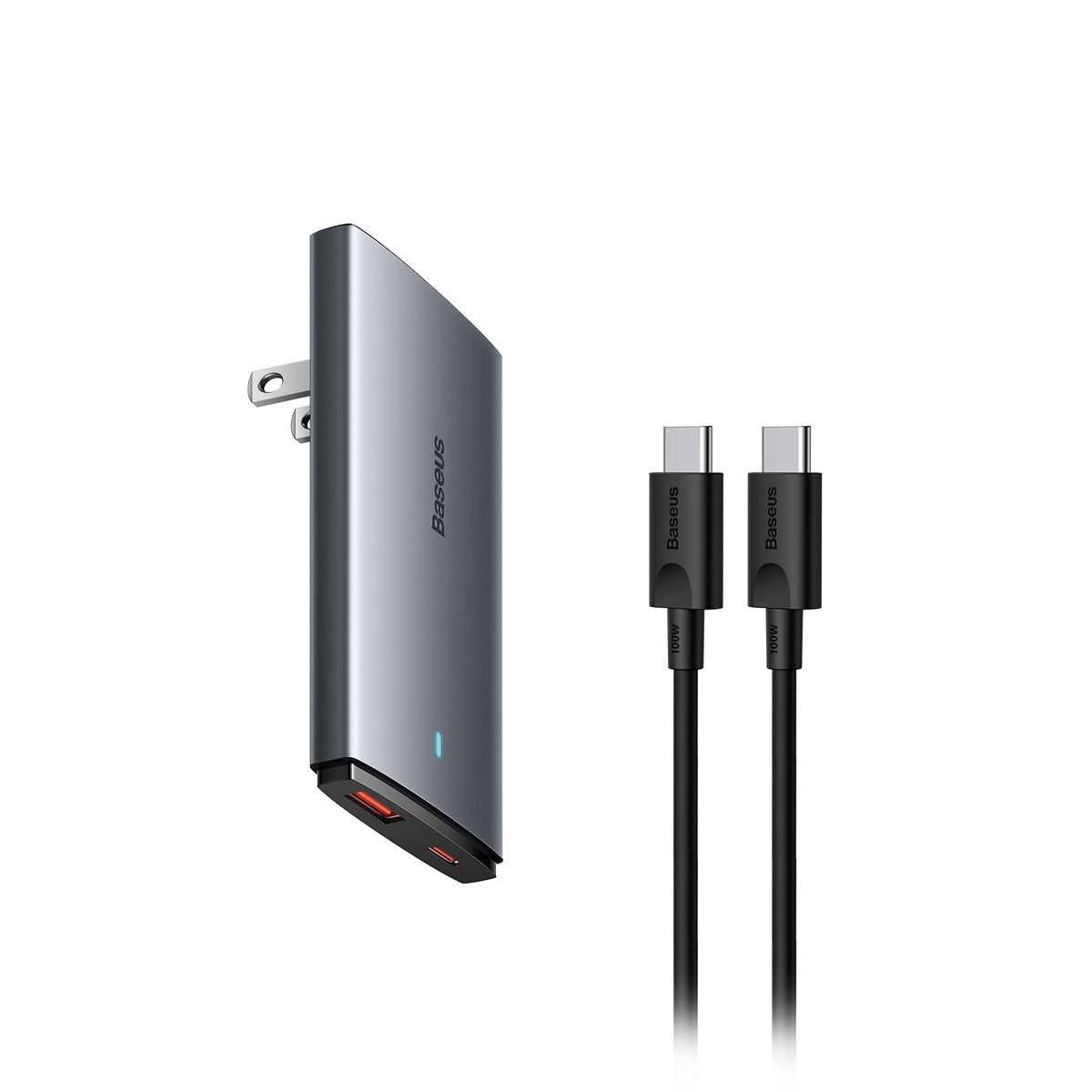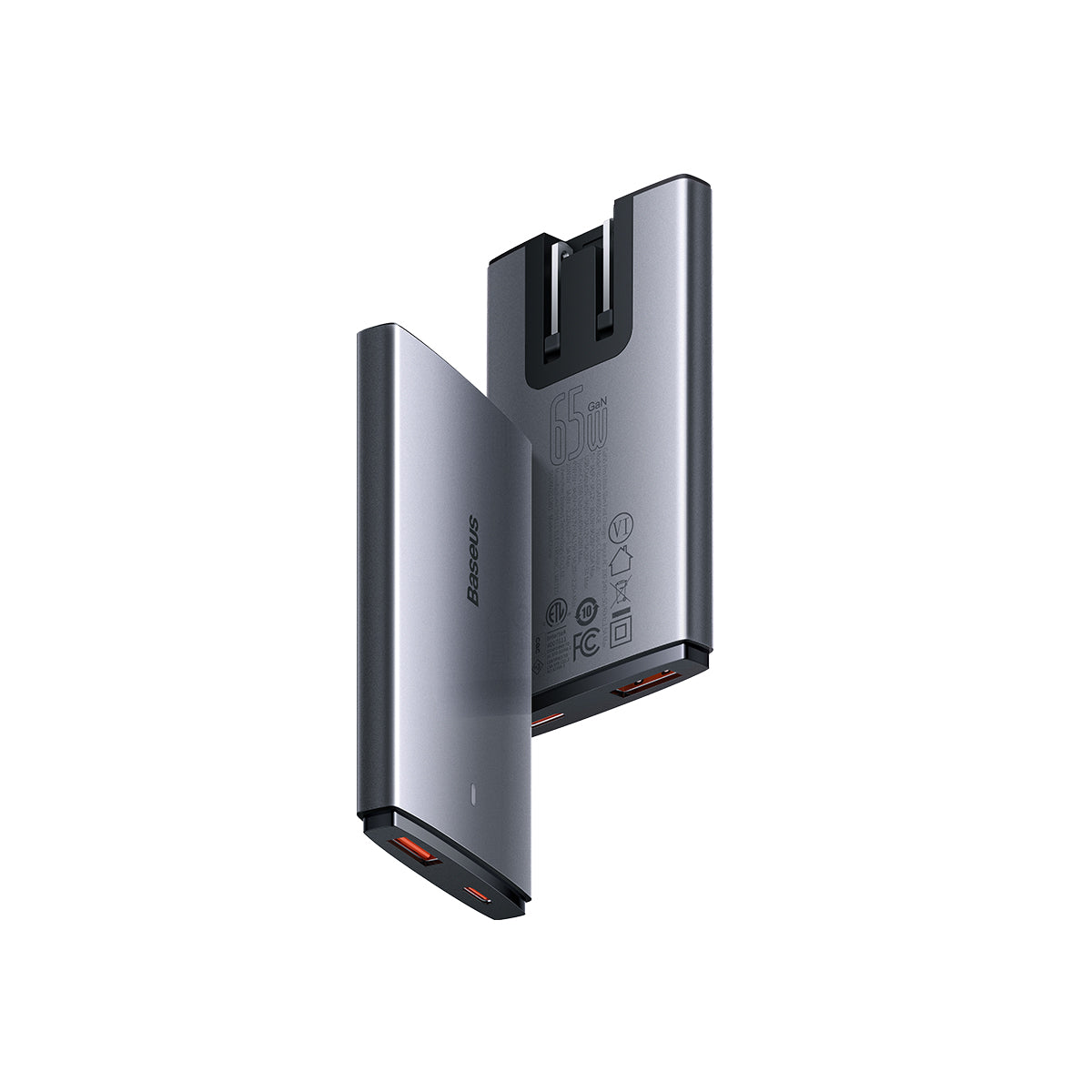 Baseus GaN5 Pro Flat USB-C Wall Charger 65W
This ultra slim 0.66 inch thin 65 Watt dual USB C port power delivery 3.0 charger, powered by GaN, can fast charge your MacBook, iPhone, and Galaxy—a compact yet potent travel must-have.
● Ultra-slim, Merely 0.66 Inch Thin
● Powered by GaN, 65W Max Output
● Charge Two at Once, Optimized for Most Devices
● Secure Fit into the Socket
● Travel Ready with Fast Charging Cable
In stock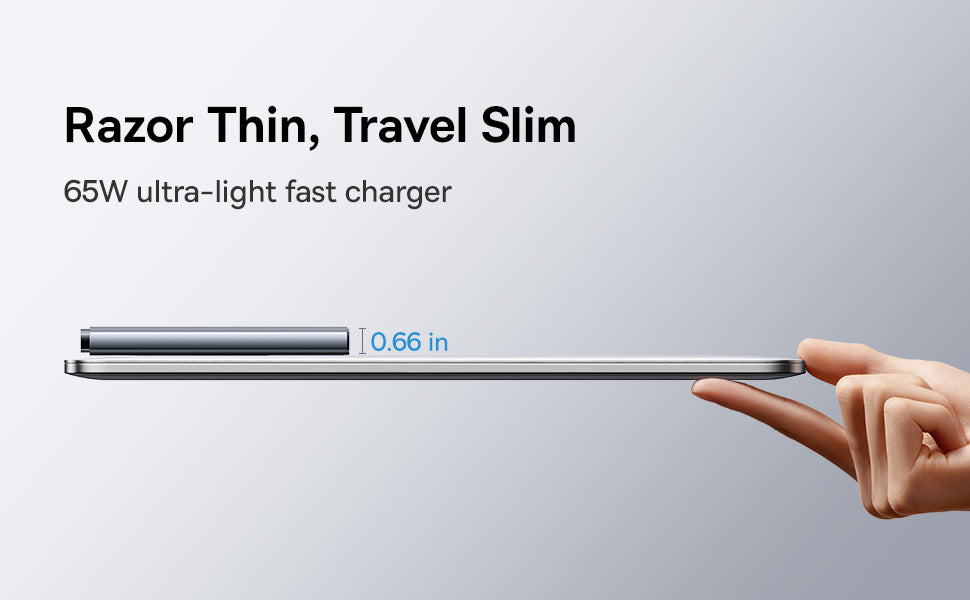 Small in Size, Big on Power
Access up to 65W when using a single USB-C port or 25W + 20W when using both, Baseus dual USB C wall charger 65W charge an iPhone 14 from 0-50% in 30 minutes and a Samsung Galaxy S22 Ultra from 0-70% in 30 minutes or a MacBook Pro from 0-40% in 30 minutes.
Packed with PPS technology to dynamically adjusts the charger's output voltage based on the device its connected to, delivering the right amount of power needed for the ideal charge.
Ultra-thin, flat-to-wall design with foldable prongs makes it a perfect fit for travel, home, the office, or anywhere you'll need a quick power-up.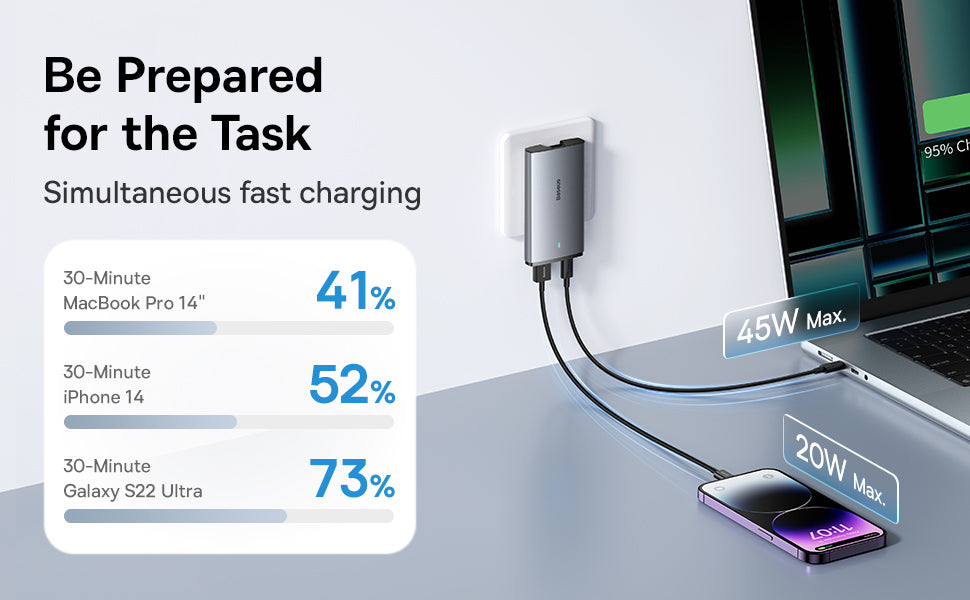 A Fast Charge for Two
Power up your Macbook Pro 14'' to 41% in just 30 minutes.
Power up your iPhone 14 to 52% in just 30 minute.
Power up your Galaxy S22 Ultra to 73% in just 30 minutes.
Access up to 65W when using a single USB-C port, 60W when using a single USB-A port or 45W + 20W when using both.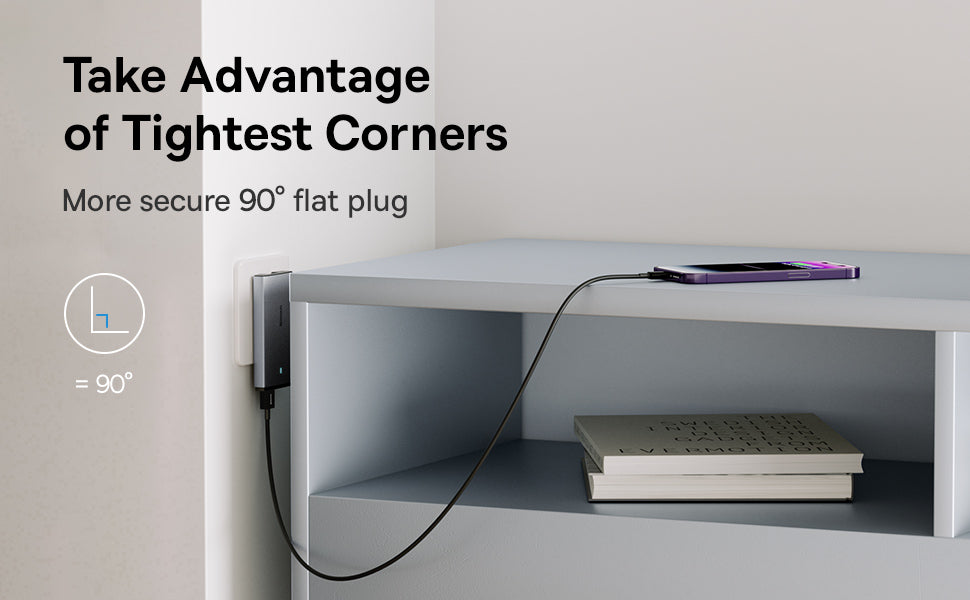 Flat to Wall Convenience
Ultra-thin and flat-to-wall design make this flat USB C wall charger sits flat to the wall for a non-intrusive fit to any space, even behind a furniture, a couch, a bed or in other tight spaces.
Keep a more securer connection compared with other bulky wall chargers that easily sag out of the socket.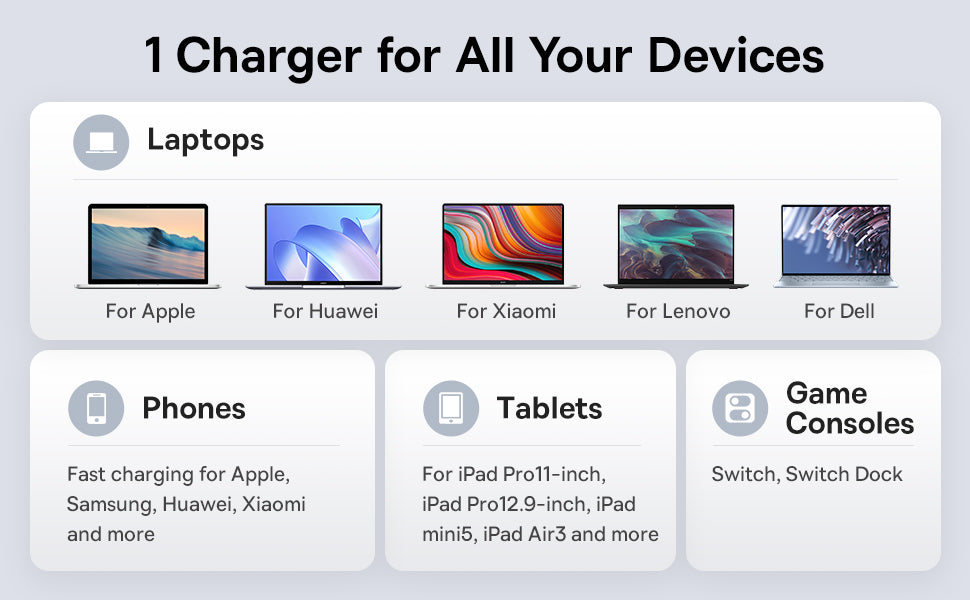 Powered by GaN 5th Technology
Innovative GaN 5th technology and an upgraded circuit board structure, Baseus 65W GaN charger offers a more efficient charge for your devices by wasting less power and producing less heat.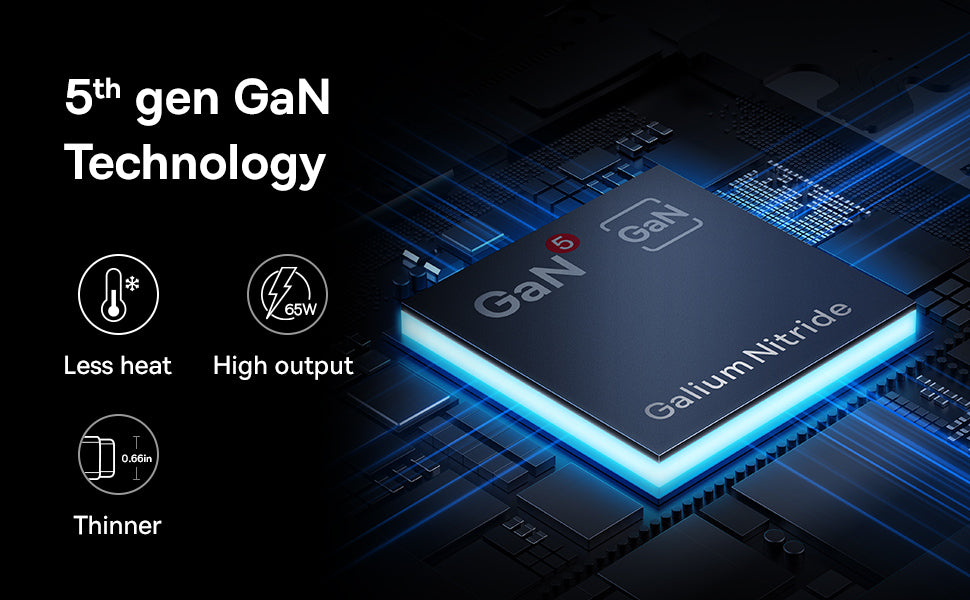 A Single Charger for Every Device
Instead of filling up your house with an extra charger for each new device you buy, Baseus dual wall charger is optimized for iPhone, Samsung, other smartphones, tablets, laptops and more, giving you a one-charger solution for a variety of devices.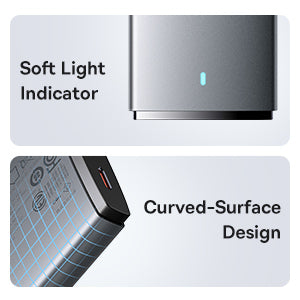 Caring Details
Soft light indicator let you know the charging status and curved-surface blend in with surroundings.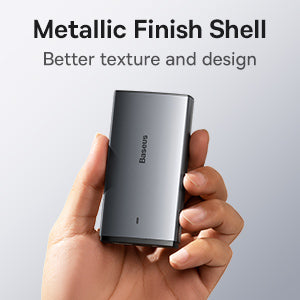 Metallic Finish
Superior metallic material makes it durable, long-lasting in use and feel comfortable in your hand.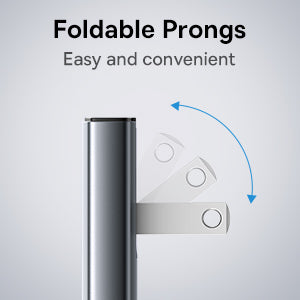 Travel Ready
Snap out to charge and fold it back while not in use, ideal for home, the office, or on-the-go.
Compare Baseus Fast Charger
Charging Port
2 USB C + 1 USB A
2 USB C + 1 USB A
1 USB C + 1 USB A
2 USB C +1 USB A
iPhone Fast Charging

✔
✔
✔
✔
Samsung Fast Charging

✔
✔
✔
✔
Macbook Compatible

✔
✔
✘
✘
Size / Inch

2.76 x 1.42 x 1.26
3.62 x 2.01 x 0.67
1.89 x 1.37 x 1.18
3.74 x 2.36 x 1.18
Weight / oz

5.36
3.42
2.39
10.16