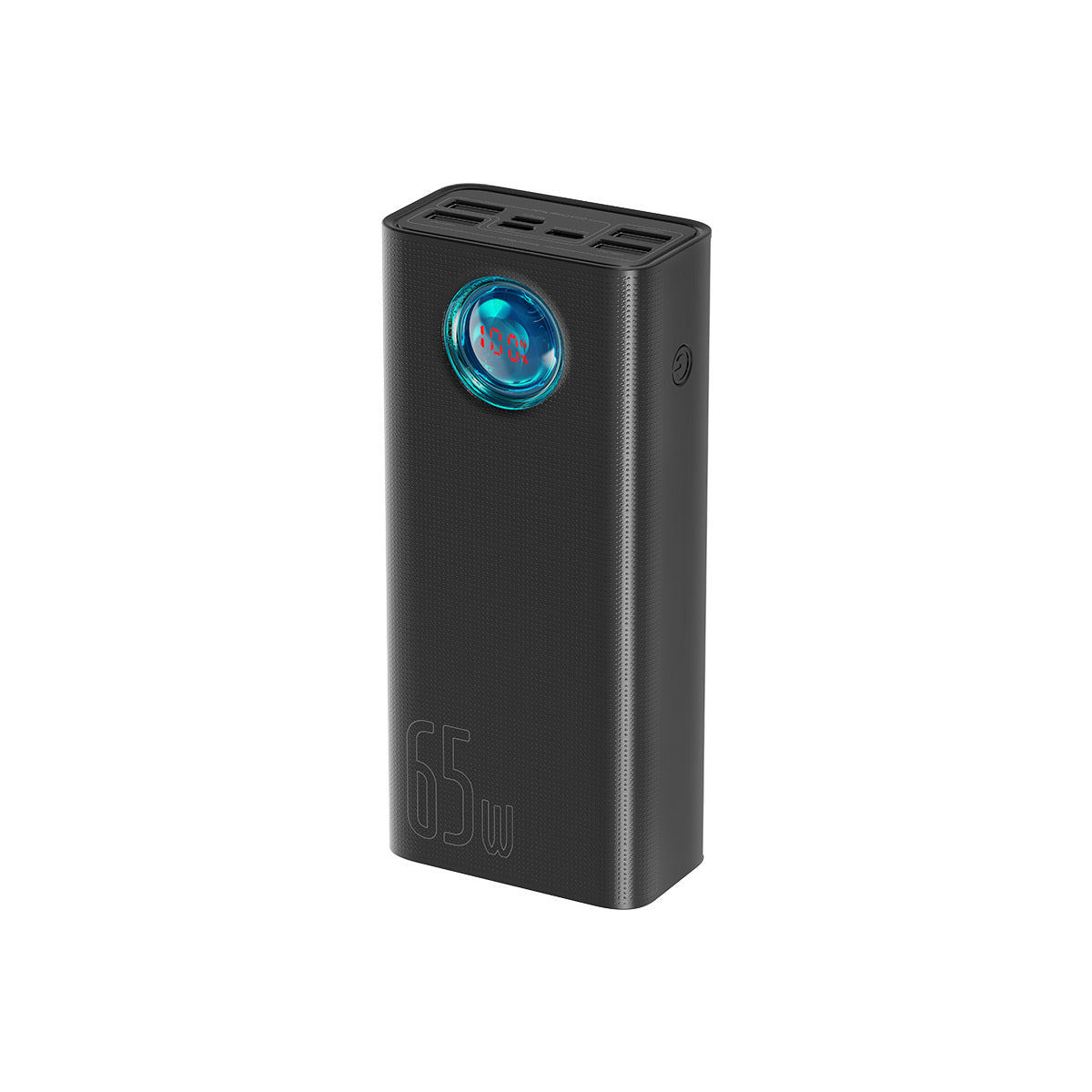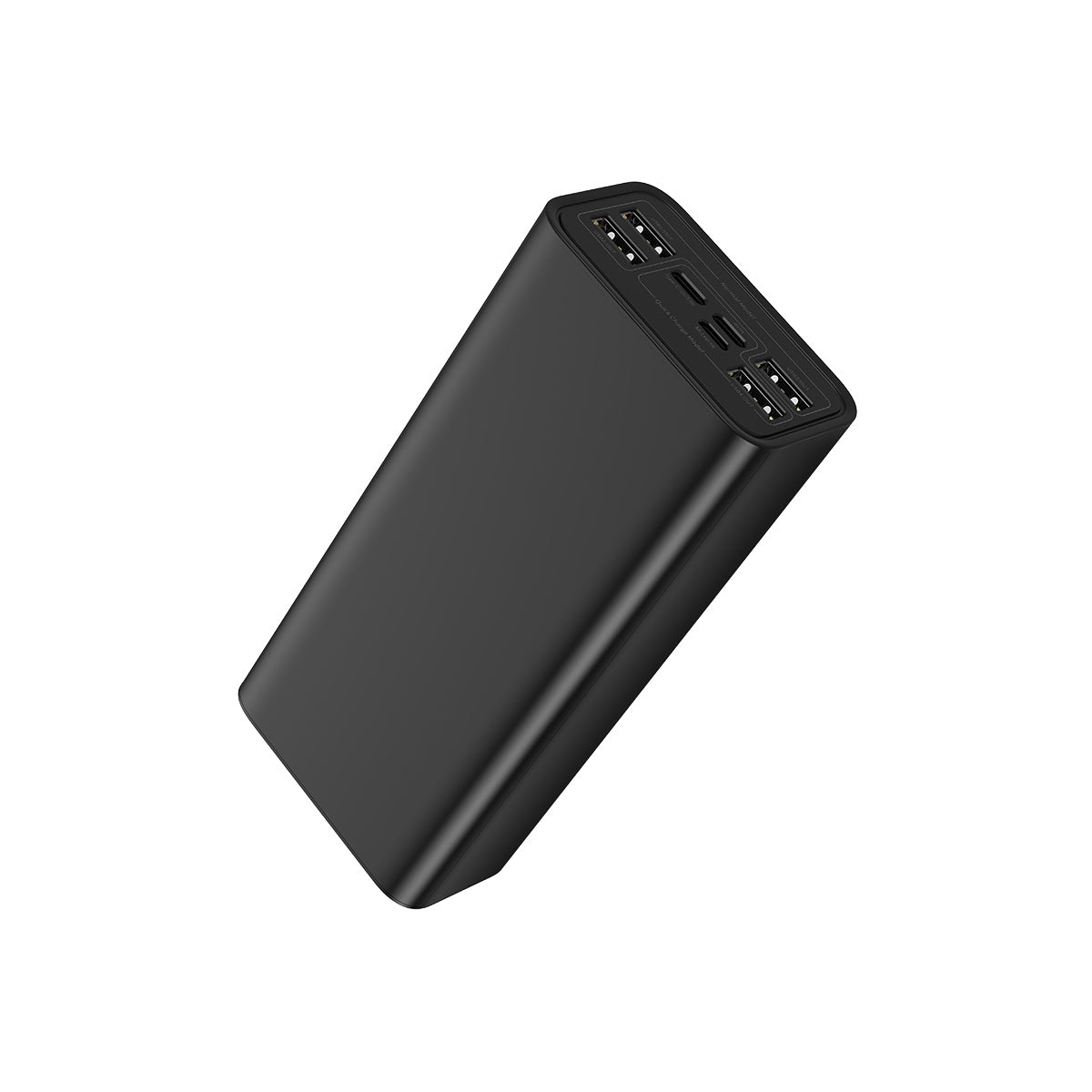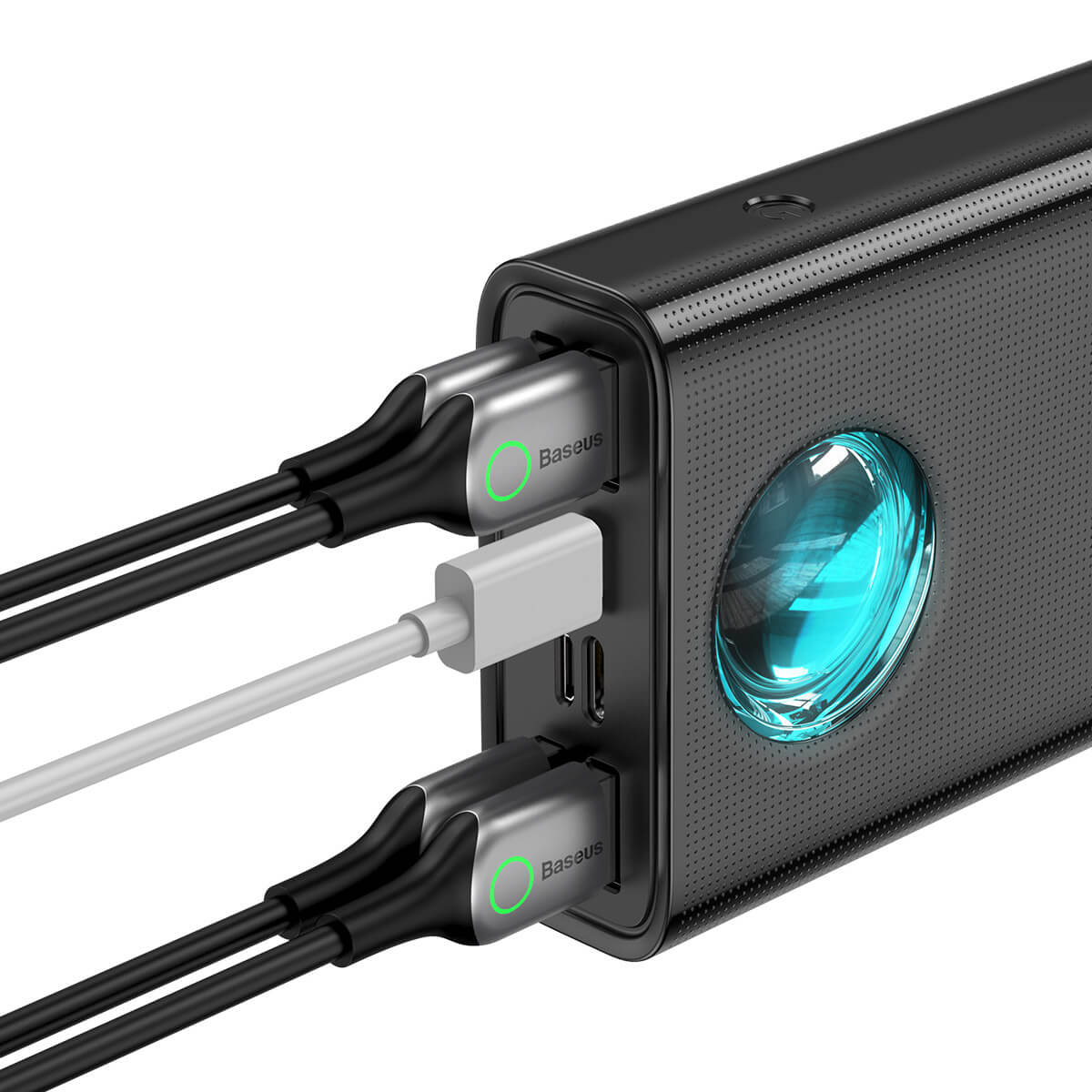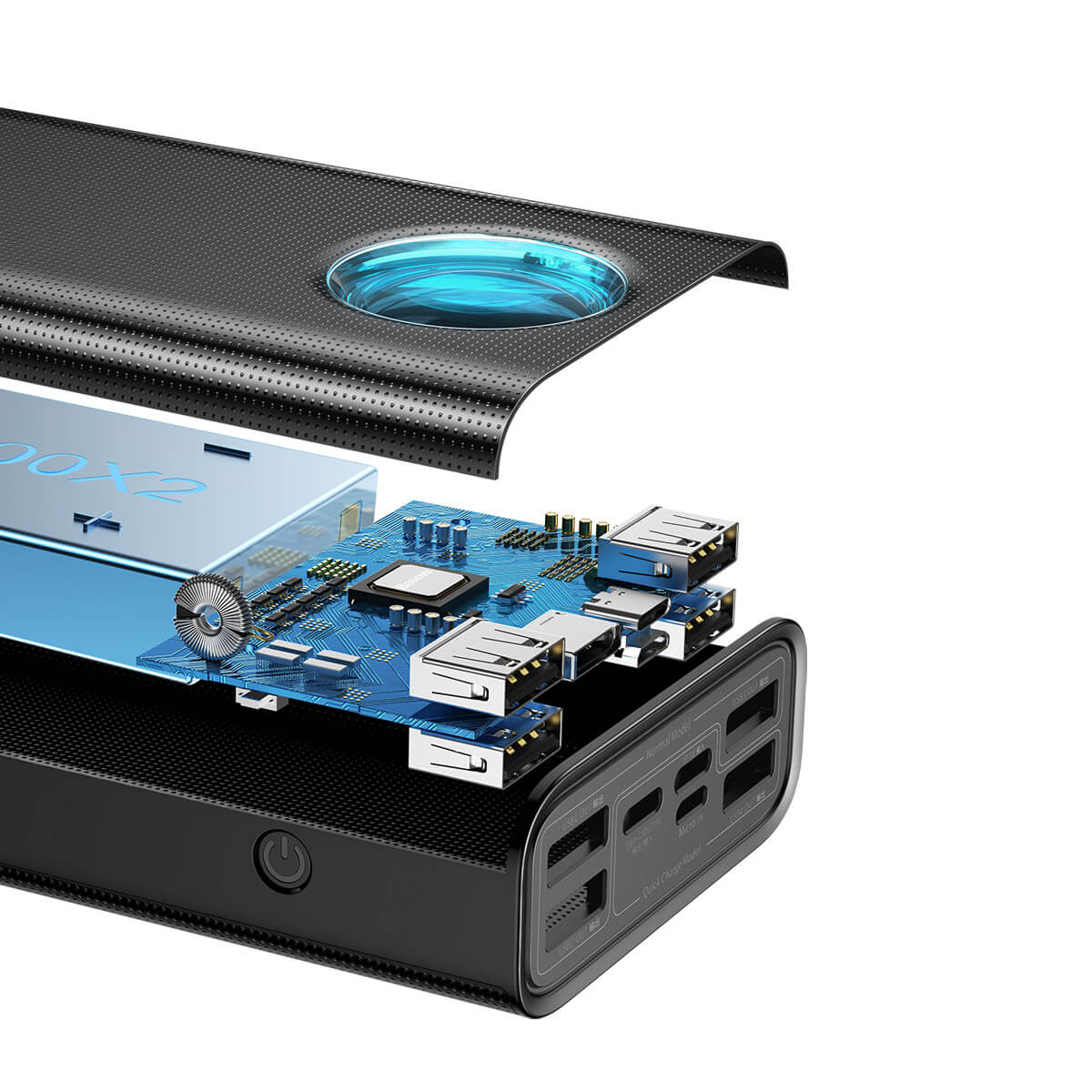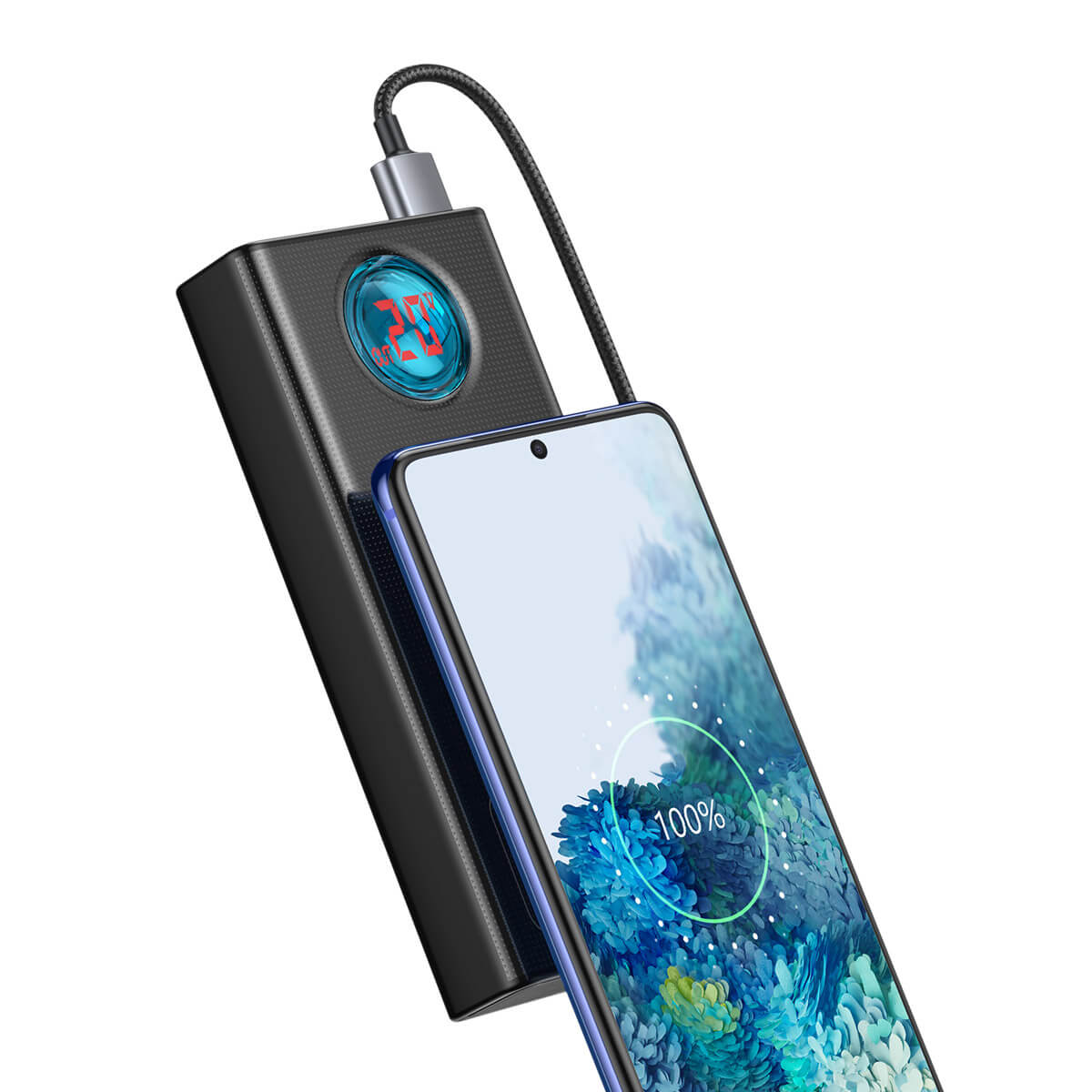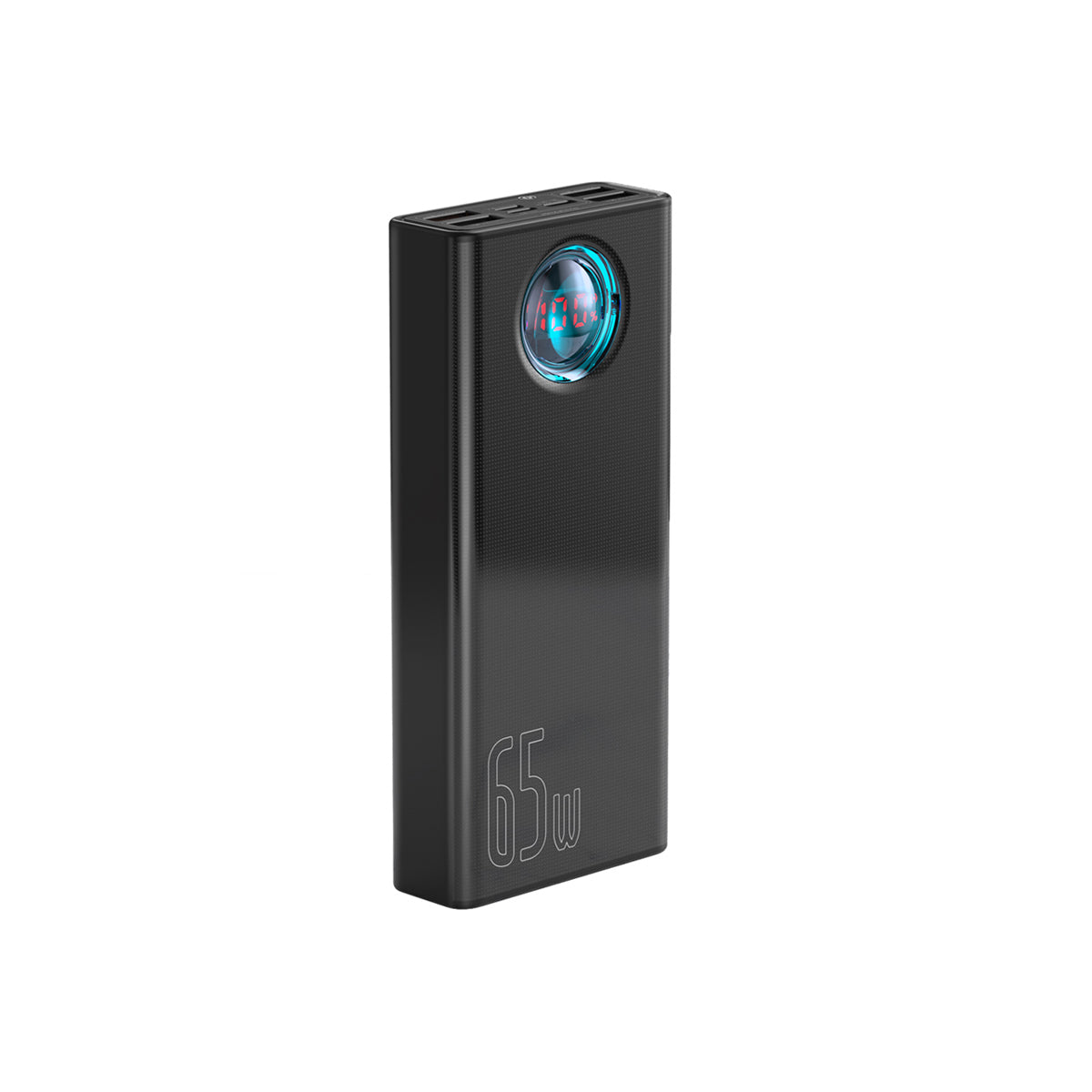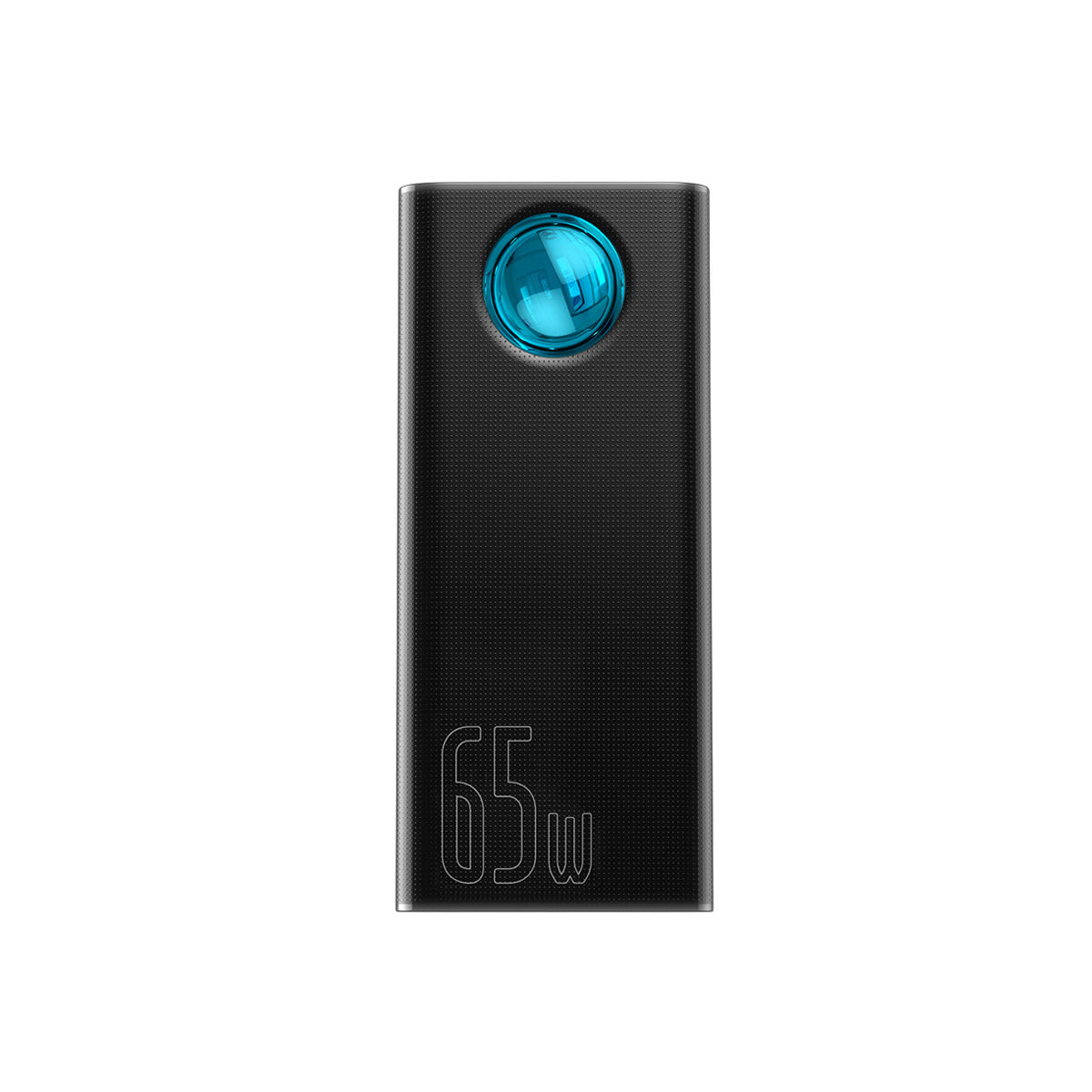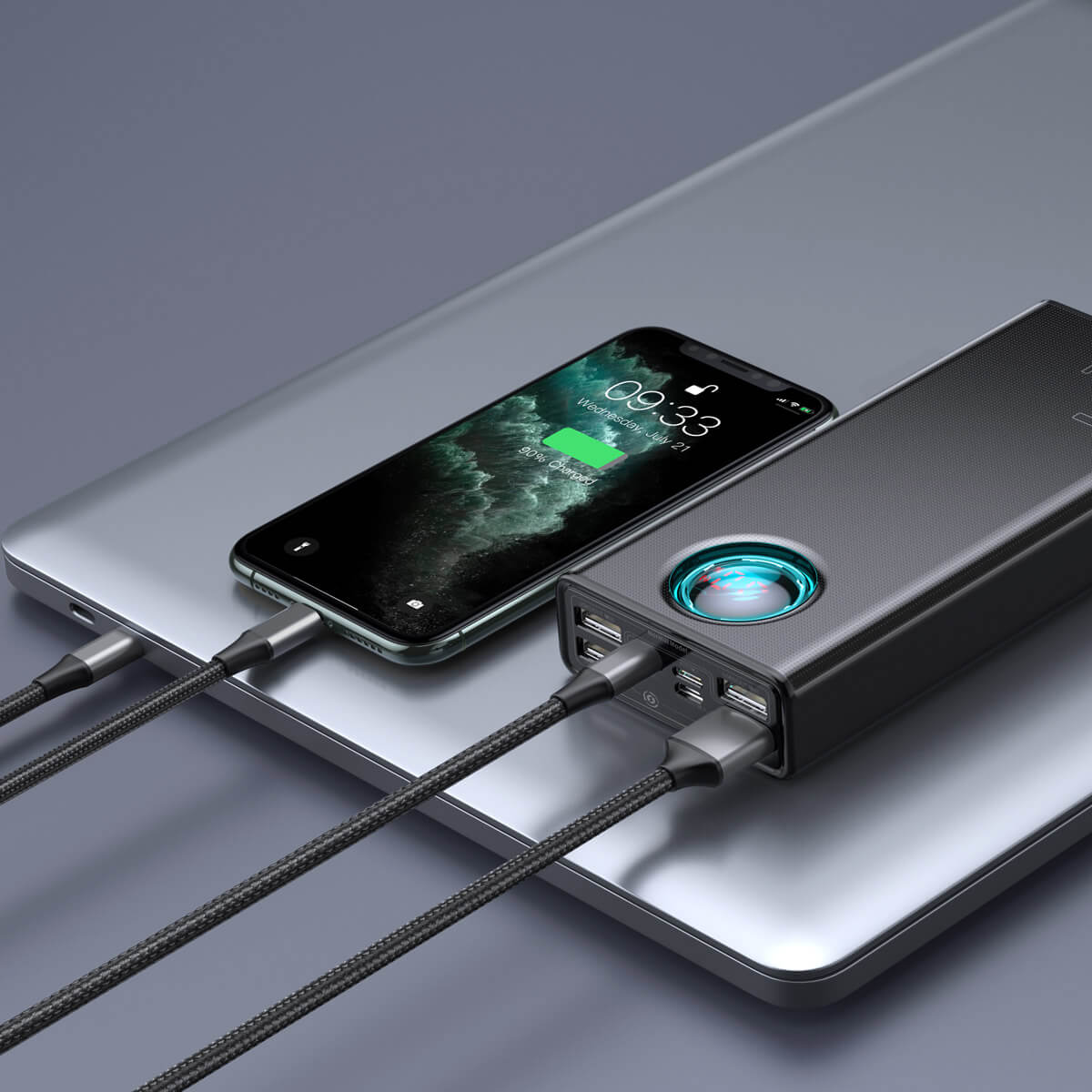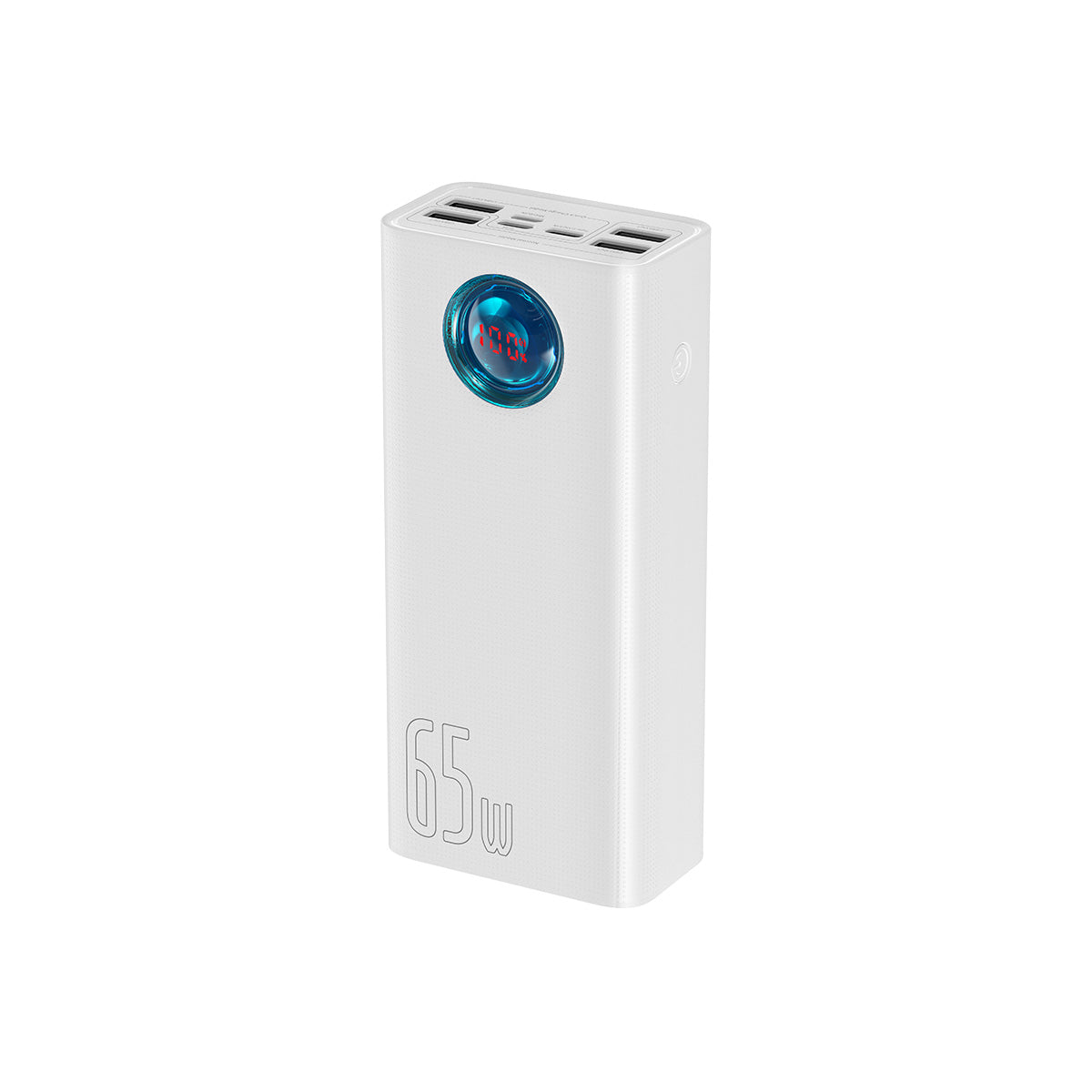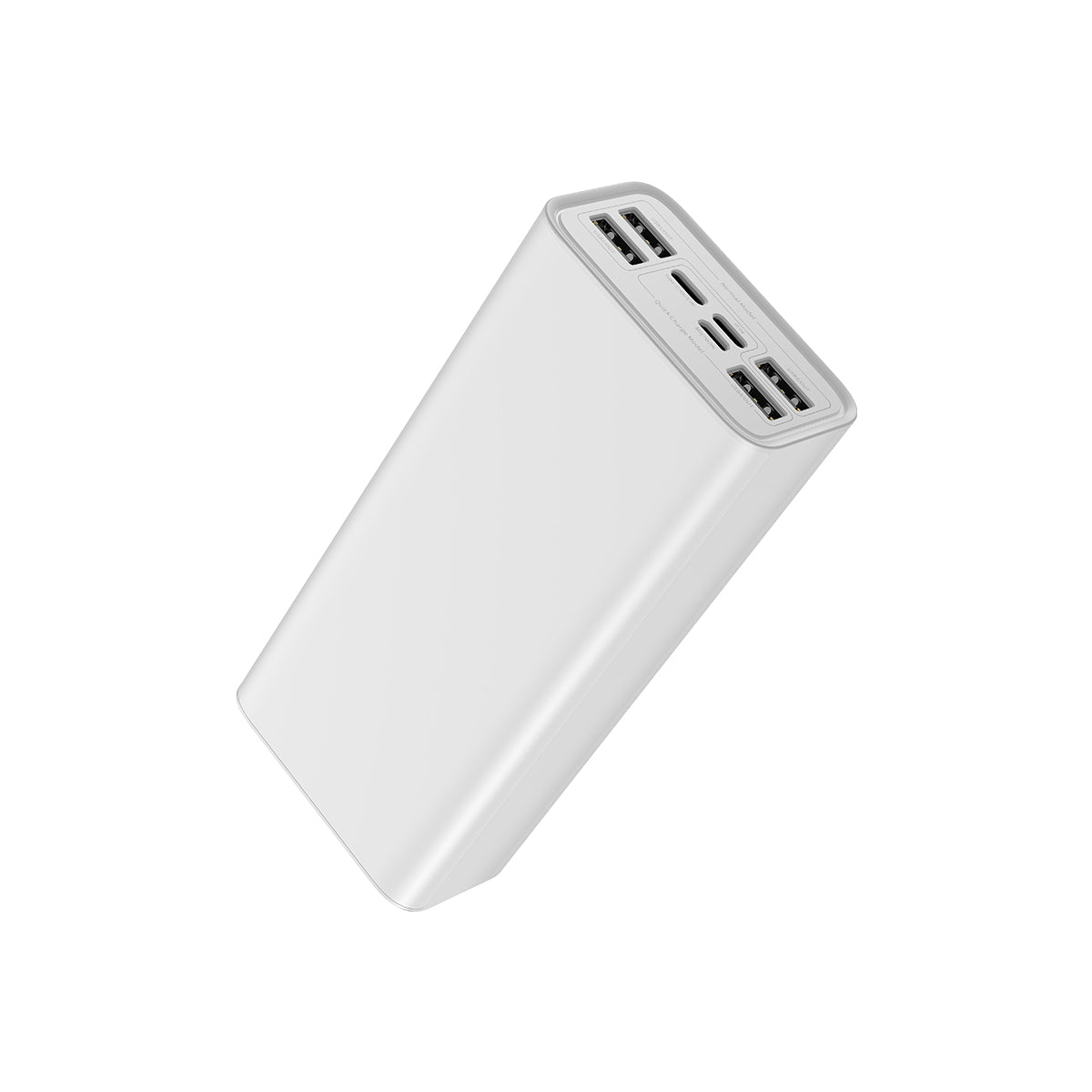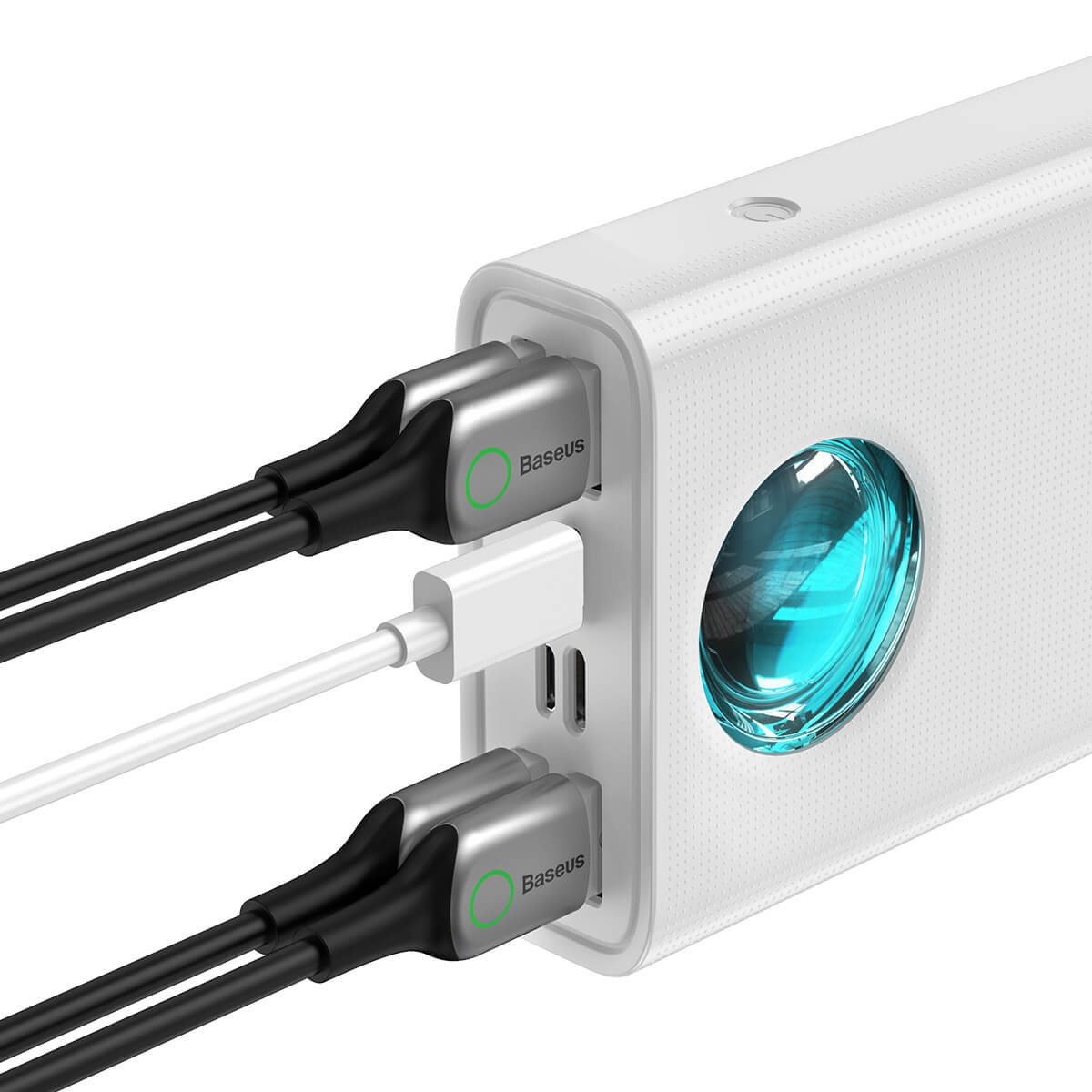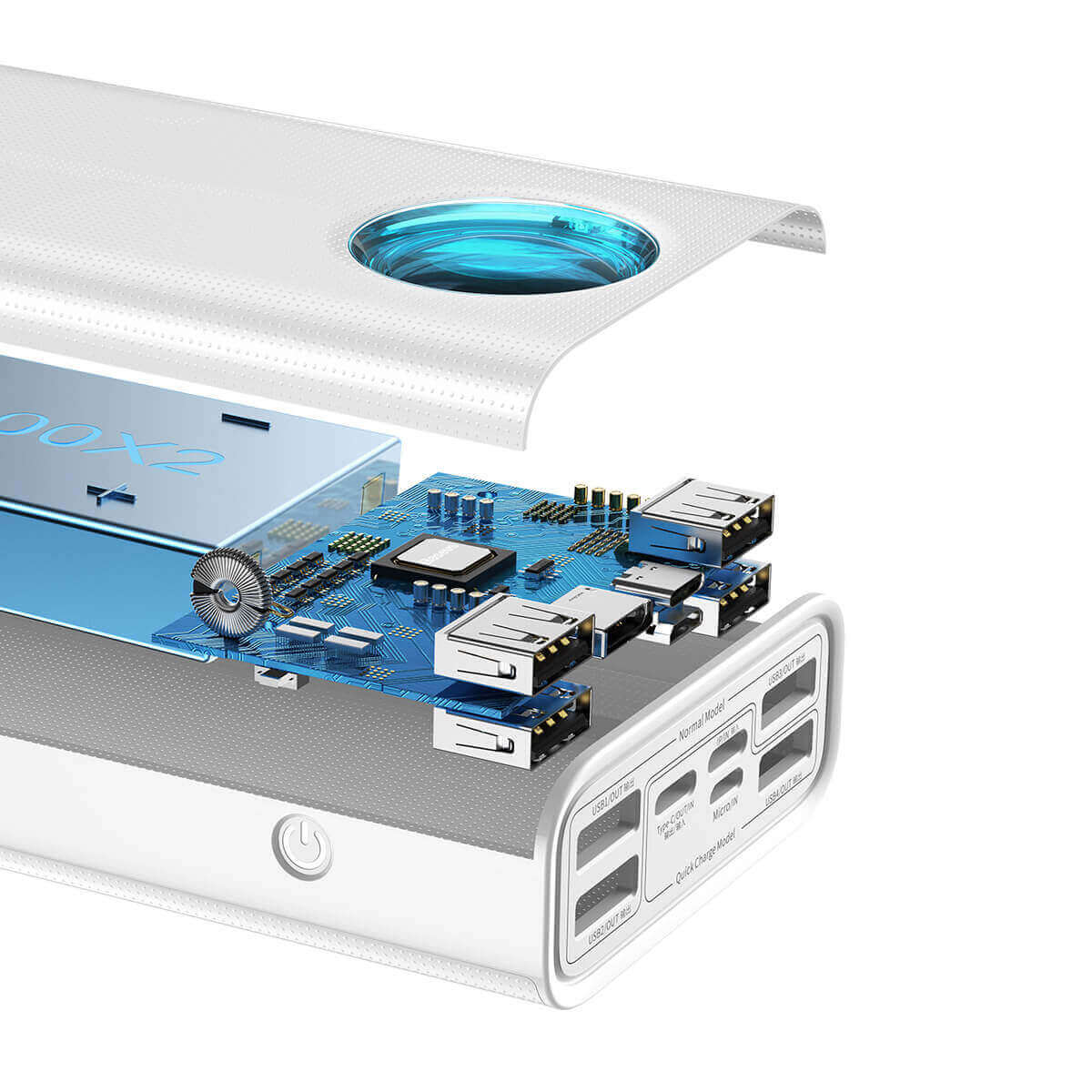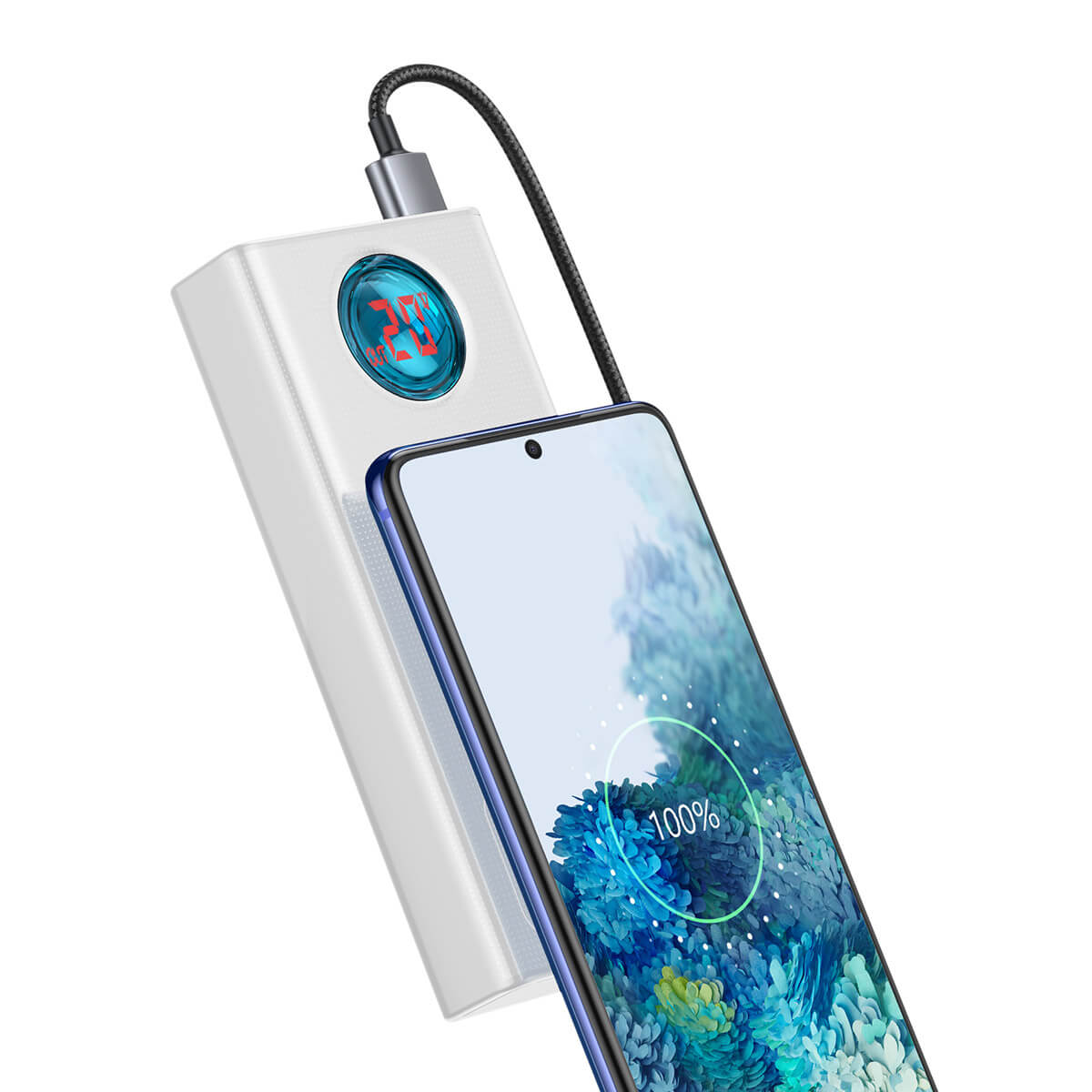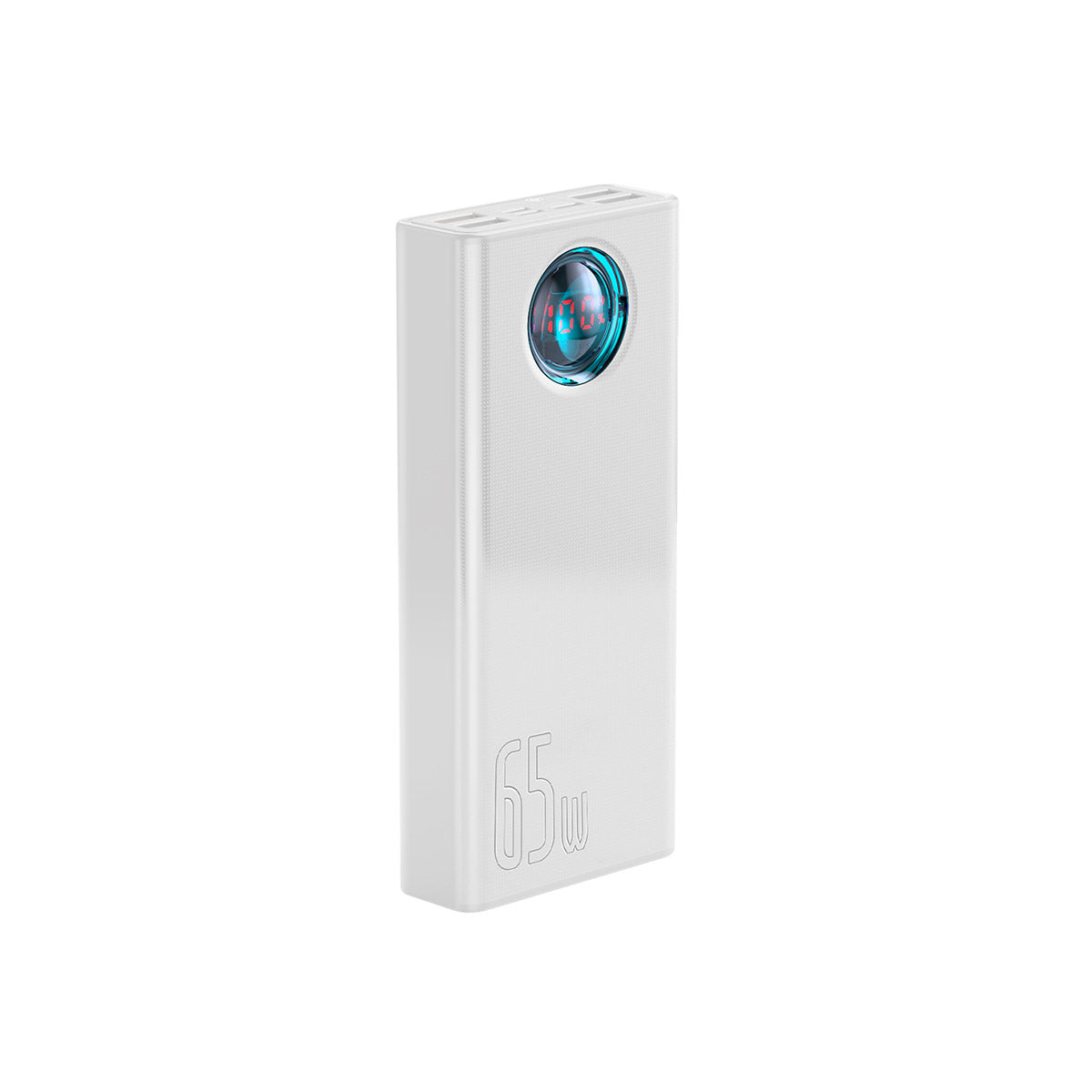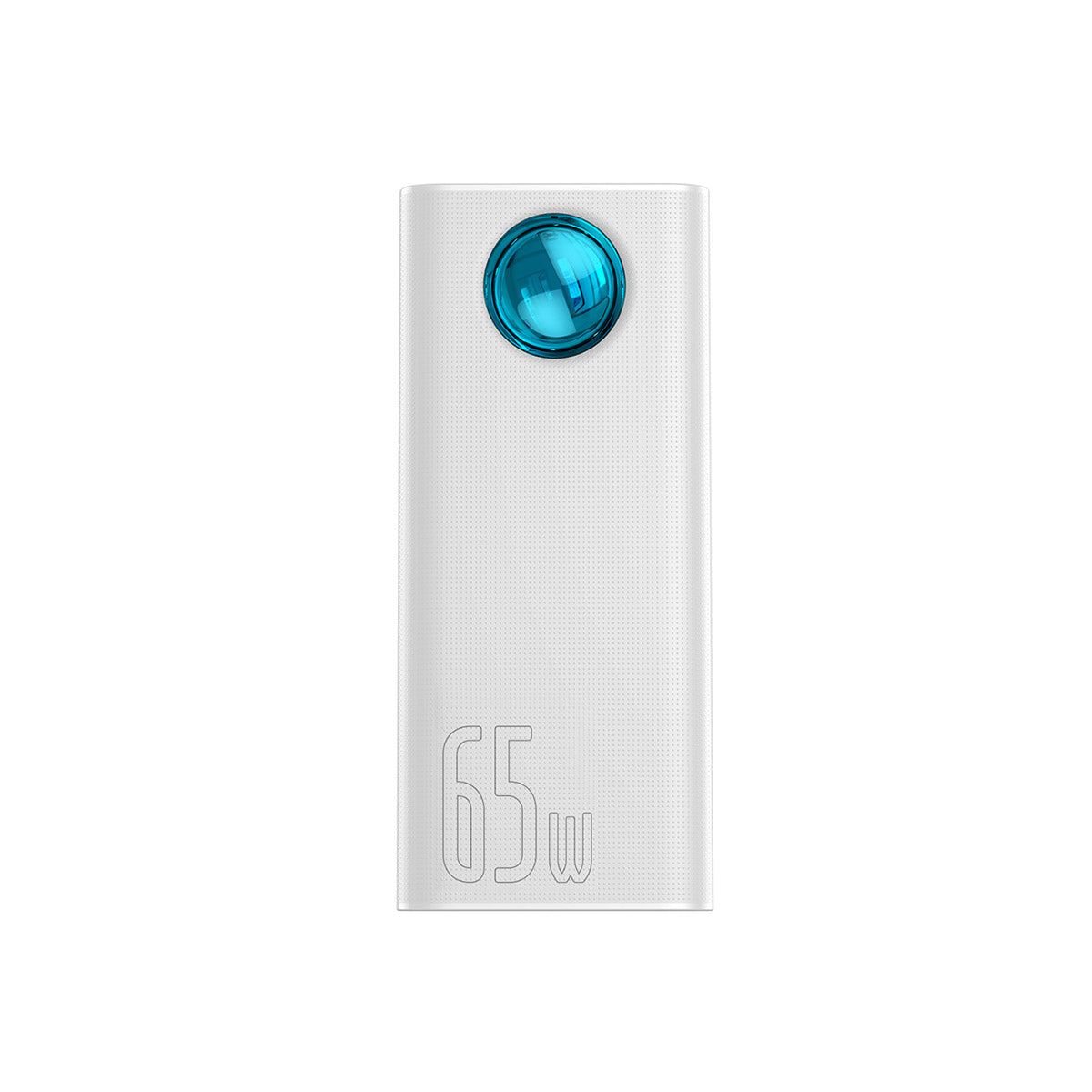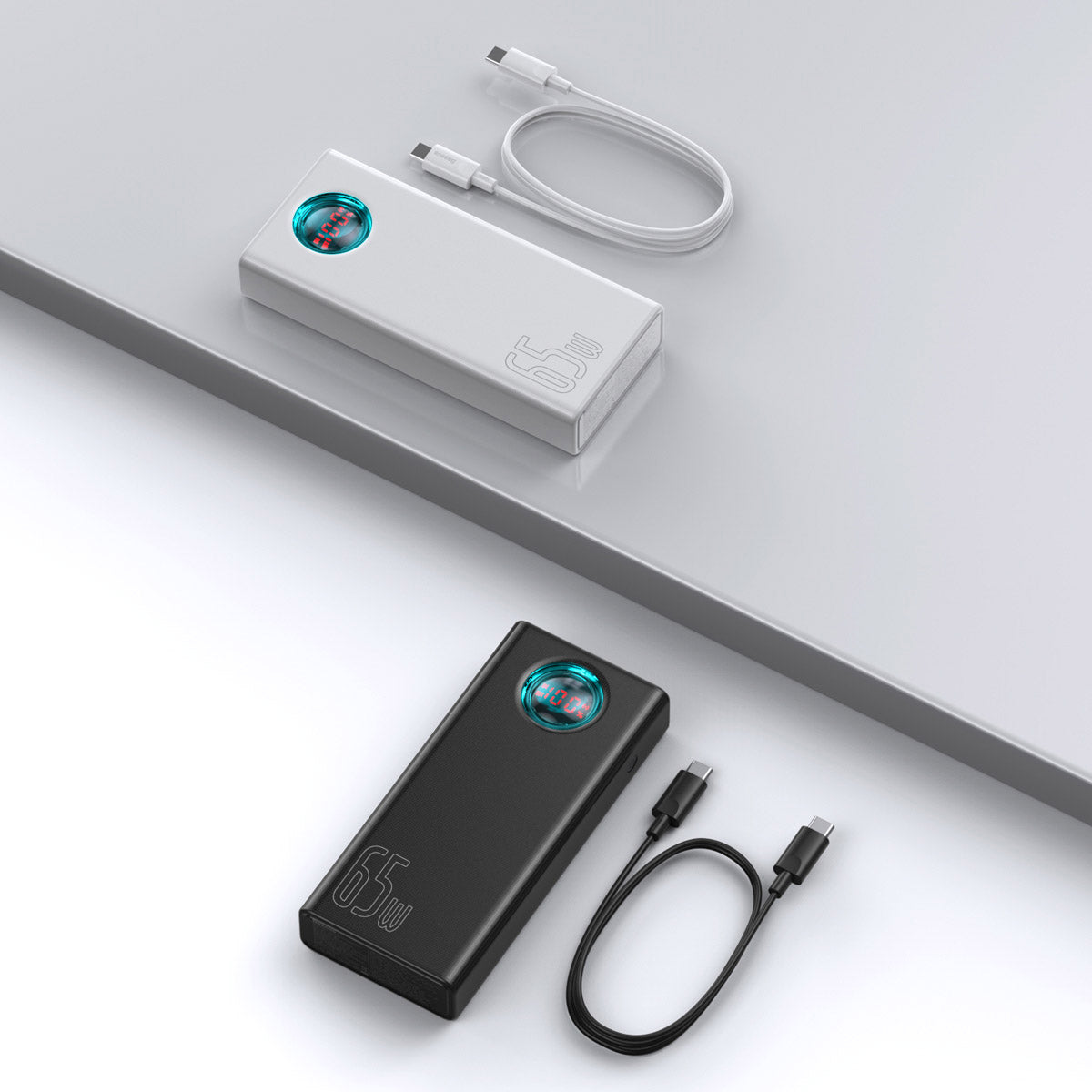 Baseus Amblight Power Bank 65W 30000mAh
Baseus Amblight 65W Portable Charger Power Bank is a 30,000mAh capacity battery pack for fast charging laptops like a 13" MacBook Pro from 0 to 50% within an hour, and downward compatible with devices requiring less power output. It has 5 ports where all support power output and 2 supporting input.
● 65W PD Fast Charging
● 5-output & 3-input
● Super Large Capacity
● Intelligent LED Display
● Multi-Protection
In stock
30000mAh High Capacity Portable Charger
Support Multi-fast charging Protocol
30000mAh 7-day Power

65W Power - Fast Charging Speed

LED Display - 3 Modes(Power, Voltage, Current)

5-output and 3-input

PD Input: 60W-Quick Recharging

PD Output: 65W max & QC Output: 30W max

Equipped 18W lightning input port

100W USB-C to C Cable Included
When using single way, it can reach 65w, and fully charge a Mac 12'' in 2 hours.
Total 63W for Two Devices
Two-way fast charging laptop and mobile phone, when charging at the same time.
Supports Samsung S22 Ultra 45W Quick Chargin
Remind the Power, Current and Voltage.
Almost all charging port types are included, no need to worry about which cable to take out.
Multi Fast Charging protocol
Supporting PD, QC, SCP, FCP and AFC fast charging protocol, providing safe and stable charging experience.
Frequently Q&A about Power Bank
Q1: What is the true battery capacity?
A1: Actually it has 30,000mah. Due to discharging will lose energy, finally the power it offer to your devices less than 30,000mah, it's a common phenomenon about power bank.
Q2: What's the mean of Battery Capacity?
A2: Battery capacity is the amount of power provided by a single battery, one battery offer 5000mah capacity, our 65w power bank bulit-in 6 batteries, it means a baseus power bank totally offers 30,000mAh capacity.
Q3: Does this laptop power bank support trickle charging mode?
A3: Yes, it can charge low-power devices such as earphones, but it needs to be switched on manually when using this mode. (Operation: please long-press the power button for about 3 seconds, and the LED will display "L" and the current battery repeatedly when this mode is on.)
Note:
Almost all USB-C devices which input power is 65W or under 65W are supported by Baseus 65W Power Bank.

For 65W fast charging, assure that your device supports 65W fast charging and that only one device is plugged to any of the PD USB-C port.

This USB C Power Bank support discharge while charging, but if output is higher than input, the power bank will activate the auto switch-off protection to protect itself.

We strongly recommend using the USB-C port to charge your ipad in order to get fast charging.

This power bank does not support surface Go laptop charging.

When charging Xiaomi series, the USB-A port can generally reach 27W extremely fast charging, and the USB-C port can reach 16W fast charging.

When charging OPPO series, this power bank just offer ordinary charging and output 5W or 10W.
Compare Baseus Power Bank
Capacity
20,000mAh
20,000mAh
30,000mAh
30,000mAh
20,000mAh
Watt
100W
65W
65W
22.5W
65W
Recharging Time

1.5h
2h
3.5h
8h
1.5h
Output Ports

  2 USB-A  +  2 USB-C  
1 x USB-C+ 2 x USB-A
1 x USB-C+ 4 x USB-A
1 x USB-C+ 2 x USB-A
2 USB-A  +  2 USB-C 
Size/Inch

6.37 x 5.27 x 0.7
6.06 x 2.55 x 1.06
5.71 x 2.55 x 1.49
6.1 x 2.7 x 1.6
7.32 x 3.07 x 1.65
Support conditions: The projector has a C port and supports PD protocol charging.
Yes, it is supported. It can reach 45W, you need to use 5A USB-C TO USB-C data cable with an E-Mark chip.
The meaning of L is low current mode, double-click twice to turn on/off the low current mode.