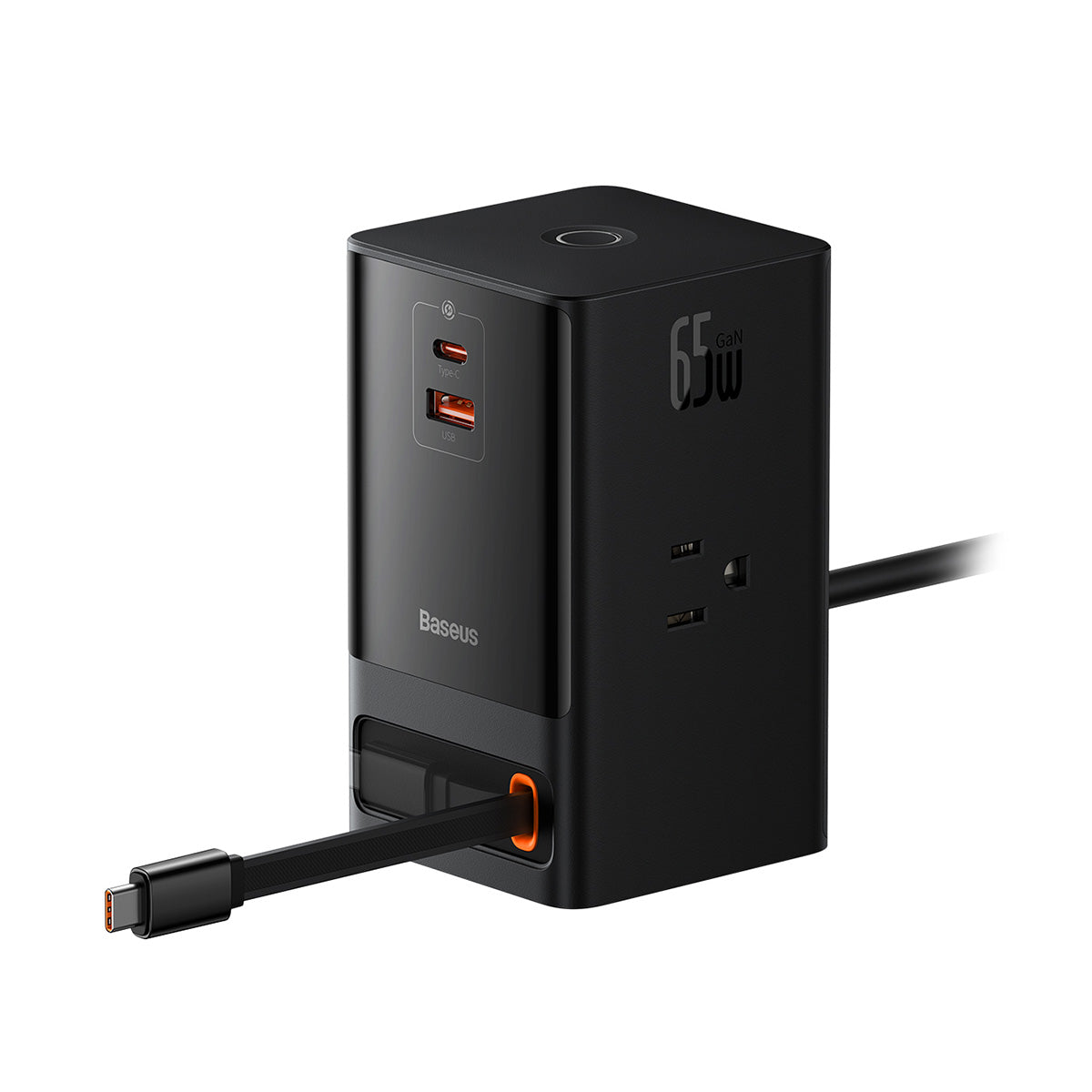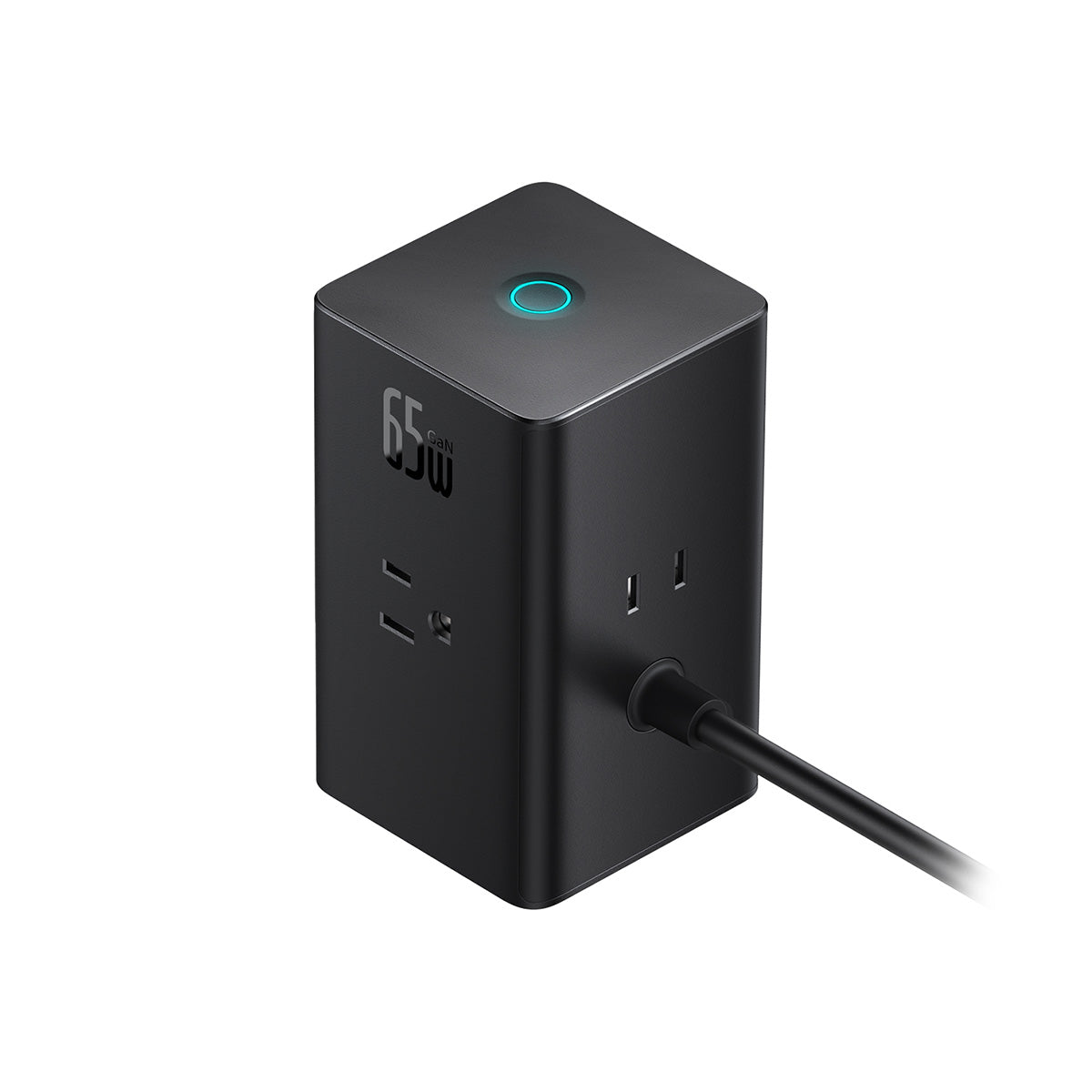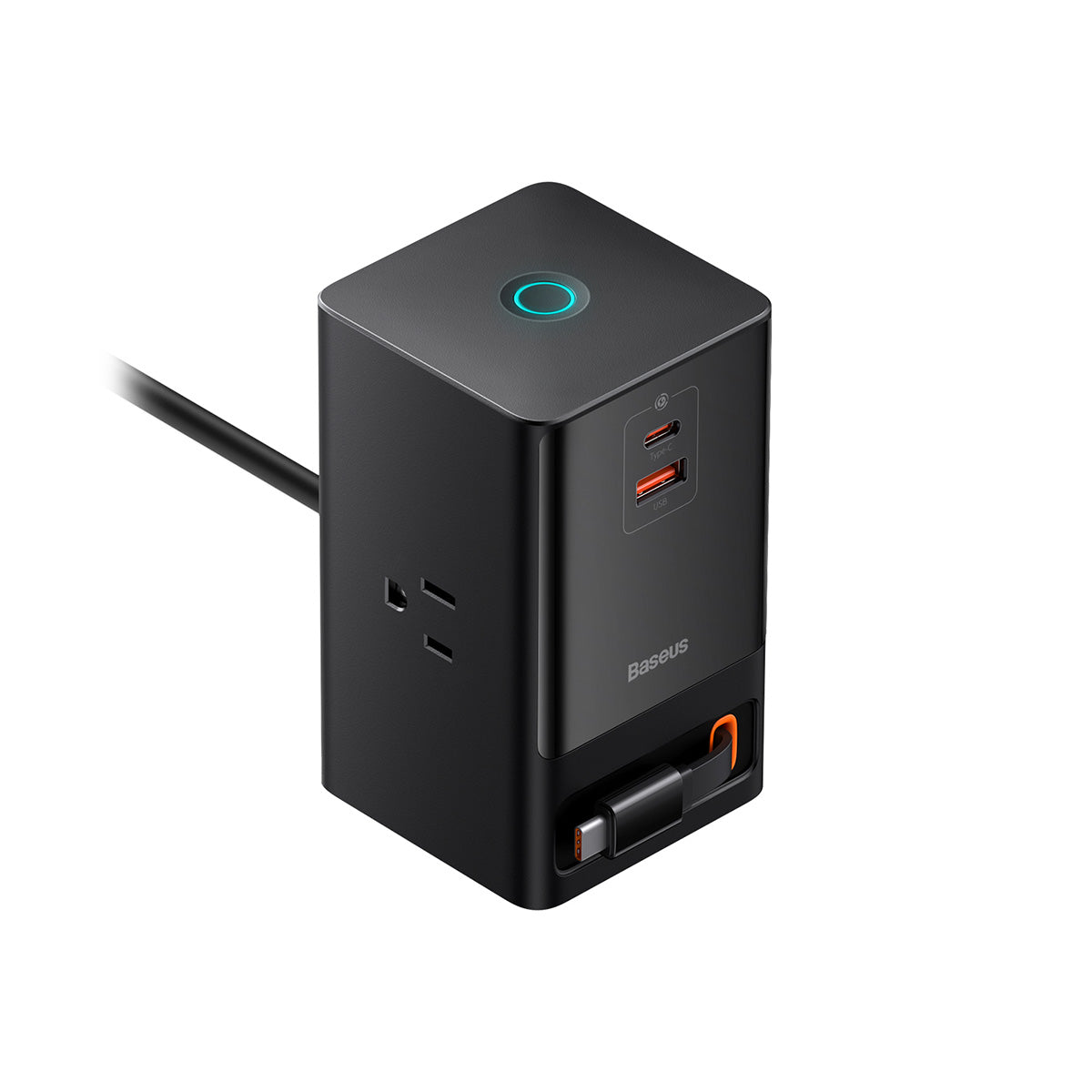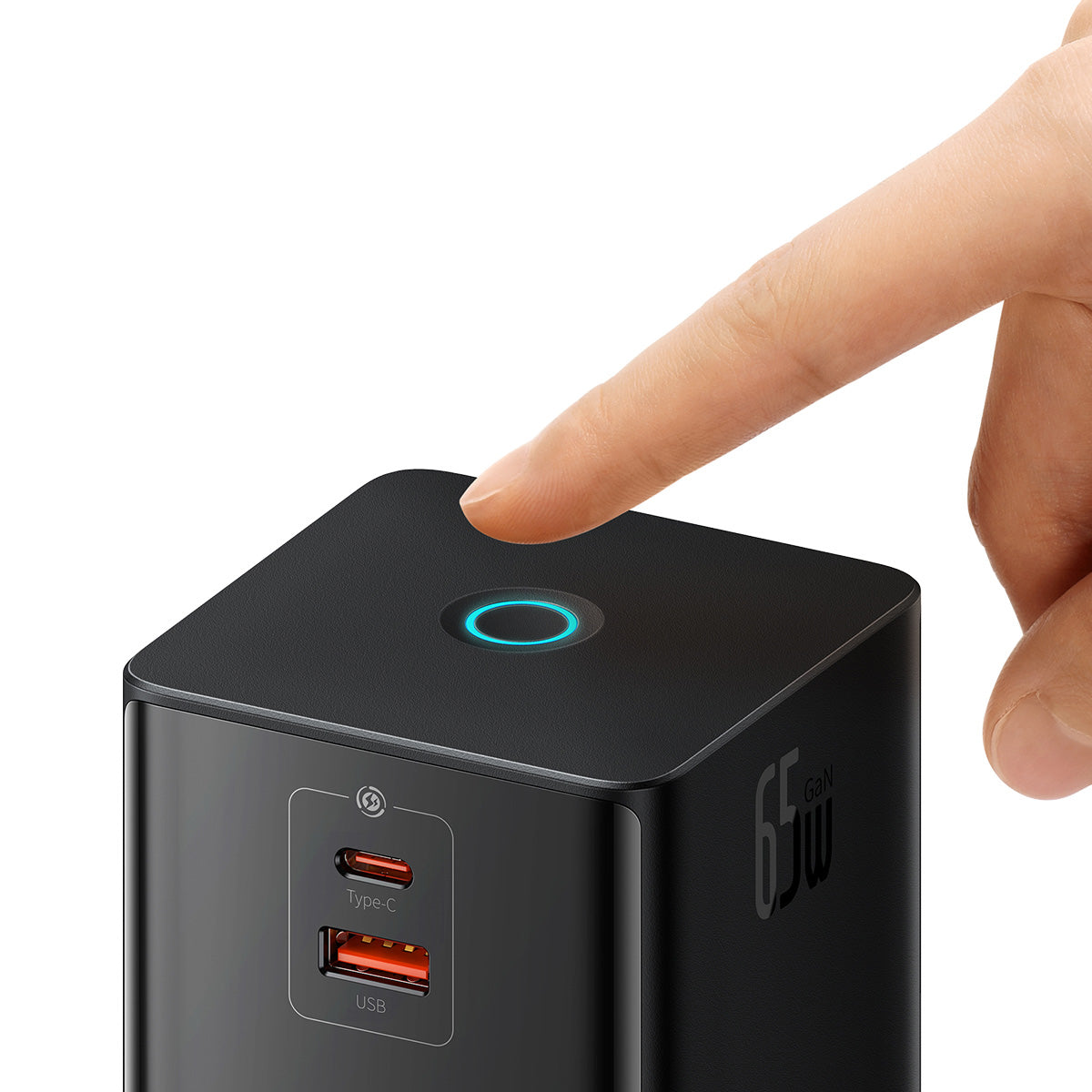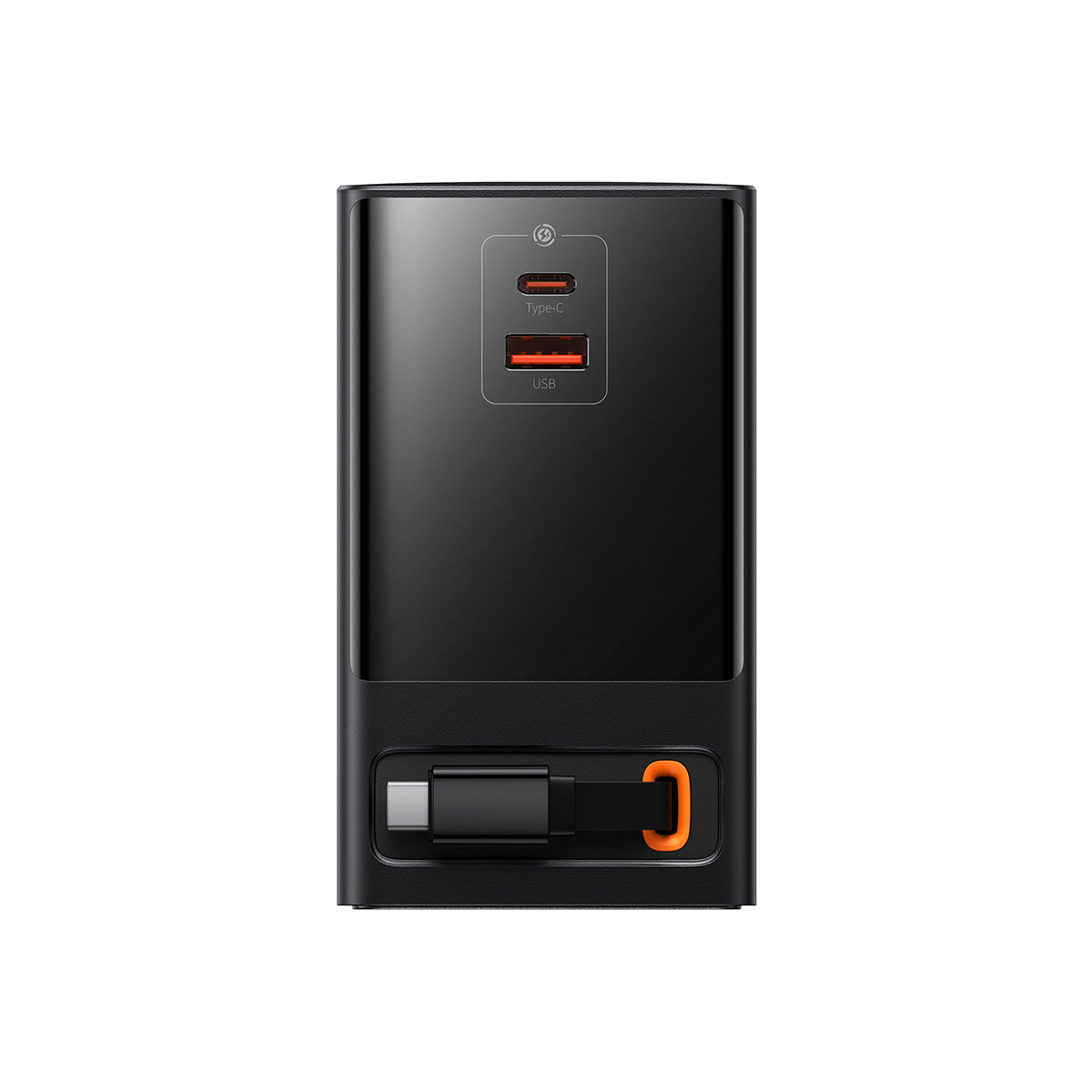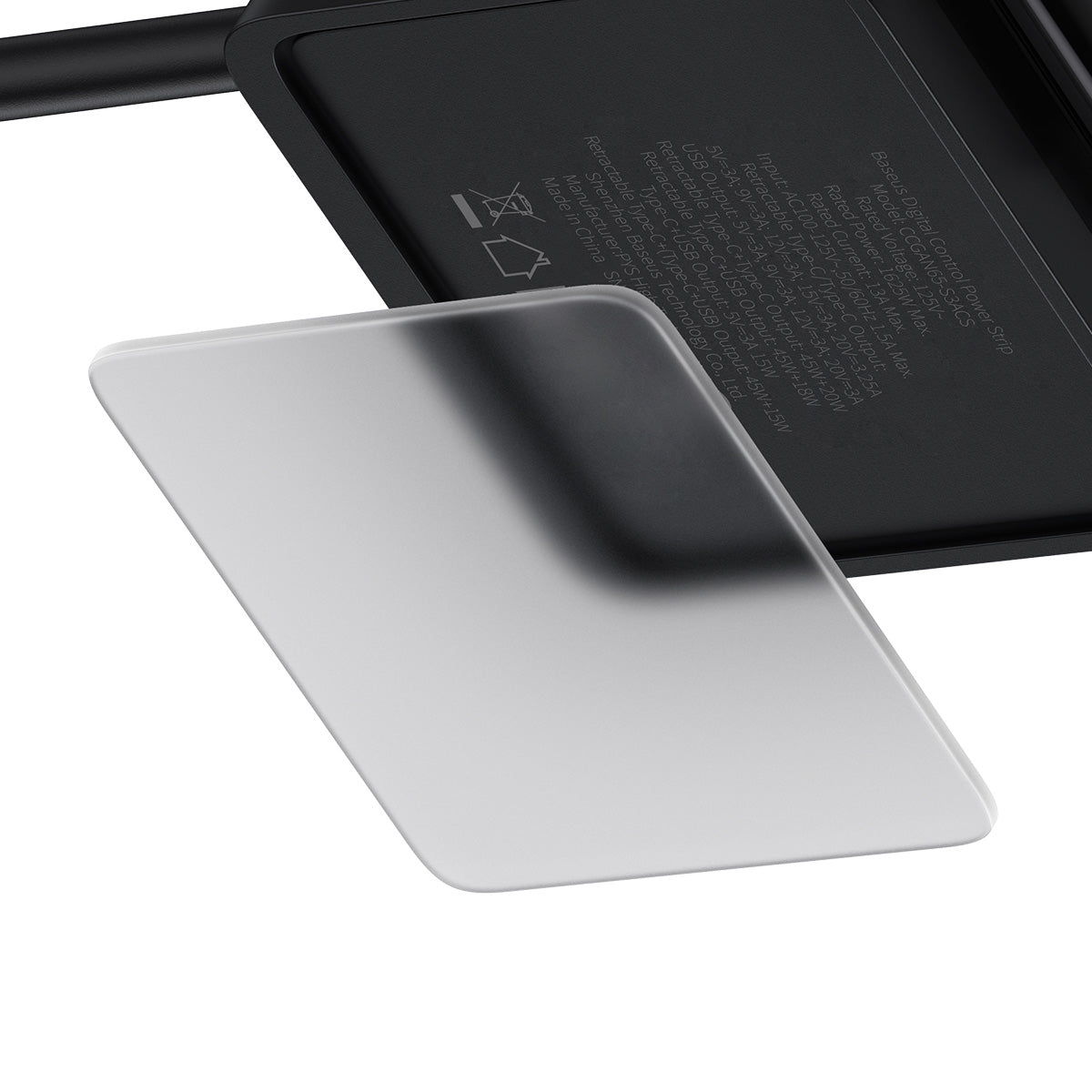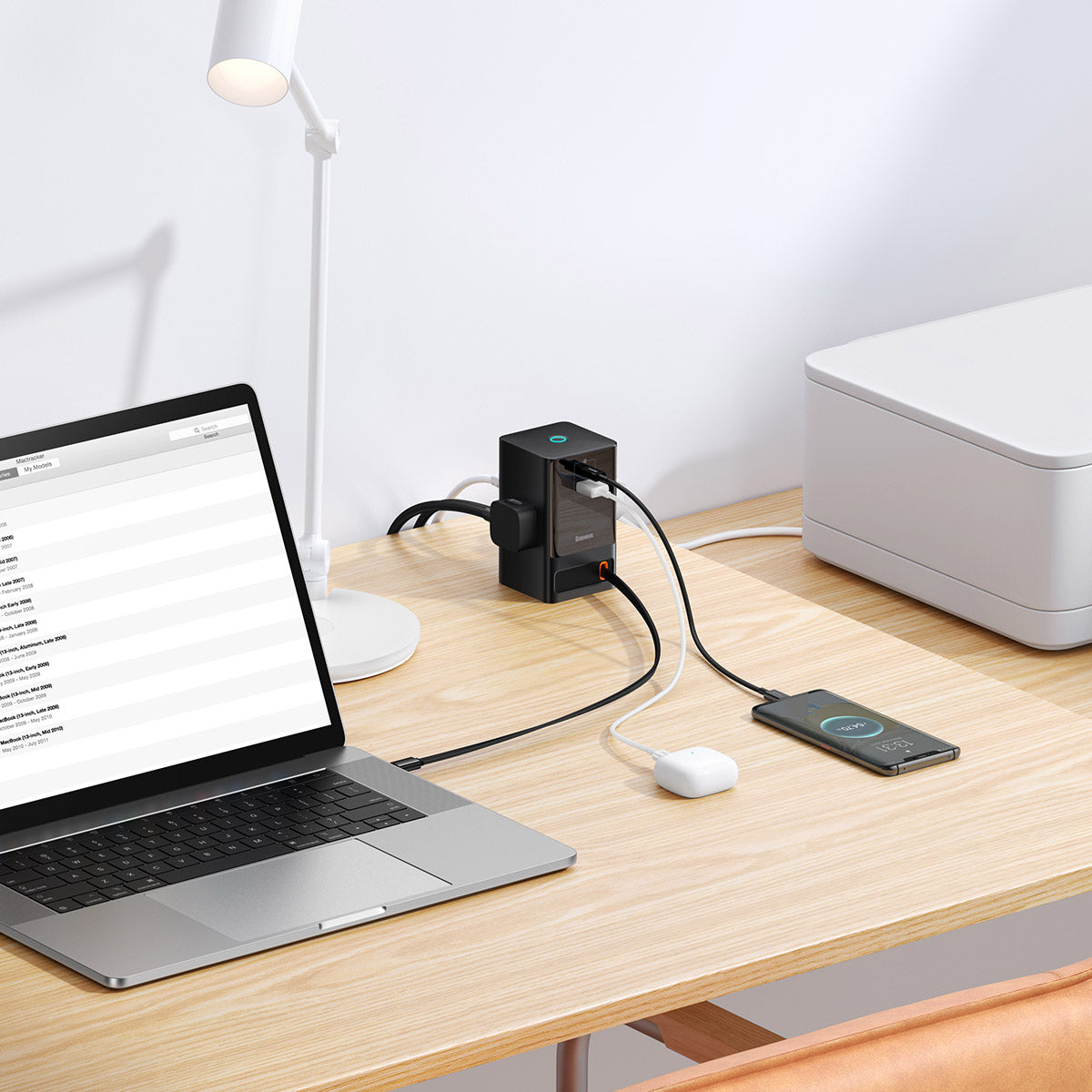 Baseus PowerCombo 6 in 1 Charging Station 65W
3 AC outlets, 1 USB-C, 1 USB-A port, and a built-in retractable Type-C cable to charge and power up to 6 devices at a time.
● 6-Port USB Charging Station
● Advanced Digital Circuit Protection
● Built-in 65W Retractable Cable
● Control at Finger Tip
In stock
Protects From Power Surge
1200J surge protection looking after your devices all-day-long and BDIP tech monitors circuit status 86400 times a day then instantly cuts off the power in 0.1s when a power spike is detected, and the halo LED will flash fast.
8 Safety Protections
This power strip is designed with over-power, overvoltage, short circuit, overcurrent, under voltage ,surge protection, grounding protection and made of fire-resistance material for your safety.
Fire-resistant Casing Material
GWIT 750°C heat-resistant material in compliance with international standard for your safety.
All-day-long Status Monitoring
The built-in smart chip features our self-developed BDIP technology designed to surveil circuit status and cut off power in 0.1s if potential danger is detected.
What's in the Box:
Baseus 65W Hybrid GaN Power Strip, Manual, Reusable nano tape to secure it. (Retractable cable is about 2.6ft, and 5ft power cord is undetachable. )
Notes
The built-in cable or the Type-C port both support 65W fast charging when only using one. For a better fast charging experience, when charging your laptop, please make the other USB ports free, or use your laptop adapter to connect to the AC outlet for charging.

The rated voltage is 100-125V~. It's not suitable for international travel.

This power strip automatically cuts off power if the power over 1625W is detected. After troubleshooting such as unplugging high-powered appliances, touch the switch to restore the charging station to normal.

The AC outlets are rated for 1625W in total, it does not support high-power appliances such as Space Heaters, Hair Dryers, Toaster, etc.

To protect your device, the charging station will intelligently allocate charging power when multiple USB ports are used at the same time, and charging may be interrupted 2~3 times at first, and then it will charge normally.

When pasting the adhesive pad, please peel off the white side and paste it on the bottom of the power strip.
Compare Baseus Power Strips
Charging Ports
3 AC + 2 USB-C + 1 USB-A
3 AC + 2 USB-C + 1 USB-A
3 AC + 2 USB-C + 2 USB-A
2 AC + 2 USB-C + 2 USB-A
3 AC + 2 USB-C + 1 USB-A
Watt
DC: 20W
AC: 1625W
DC: 40W
AC: 1625W
DC: 65W
AC: 1625W
DC: 65W
AC: 1250W
DC: 65W
AC: 1625W
Surge Protection(Joules)

Yes (1200 J)
Yes (1200 J)
Yes (1200 J)
/
Yes (1200 J)
Scenario

Travel / Office / Home
Travel / Office / Home
Travel / Office / Home
Travel / Office / Cruise/ Home
Travel / Office / Conference Room / Home
Size / Inch

4.9 x 1.8 x 1.7
4.3 x 1.8 x 1.7
4.7 x 1.8 x 1.7
4.4 x 1.8 x 1.5
4.1 x 2.6 x 2.6
Weight / oz

11.4
12
14.46
15.7
19.08