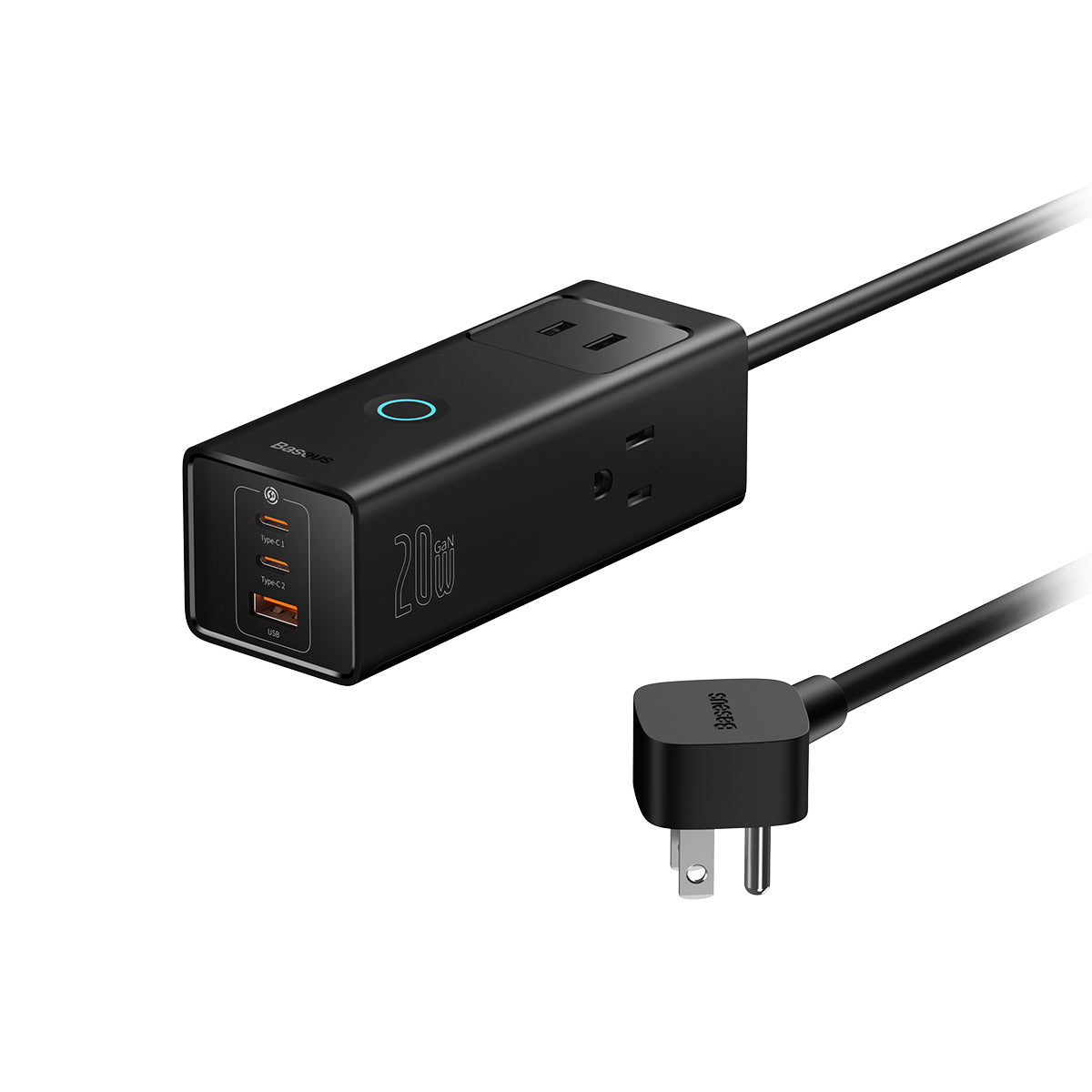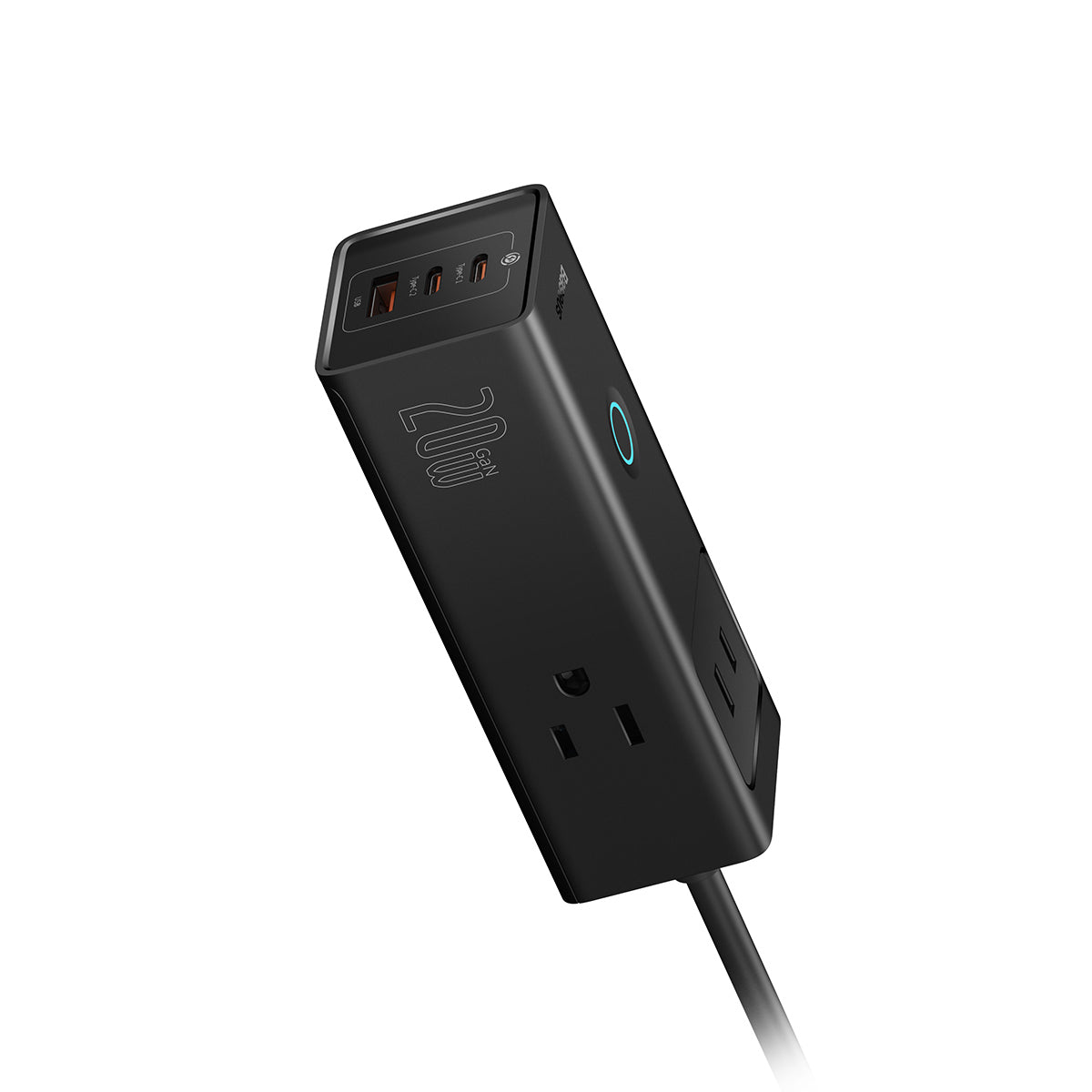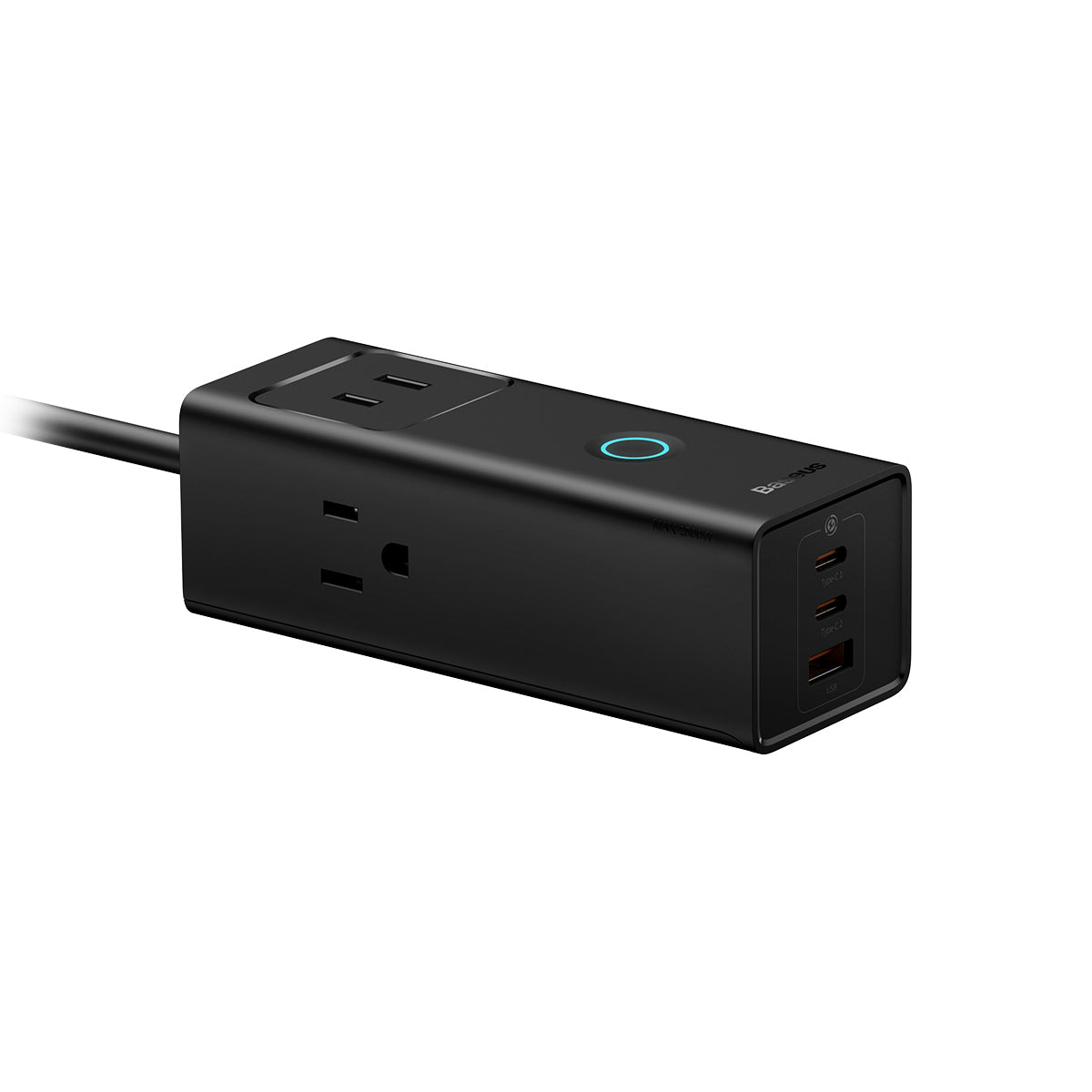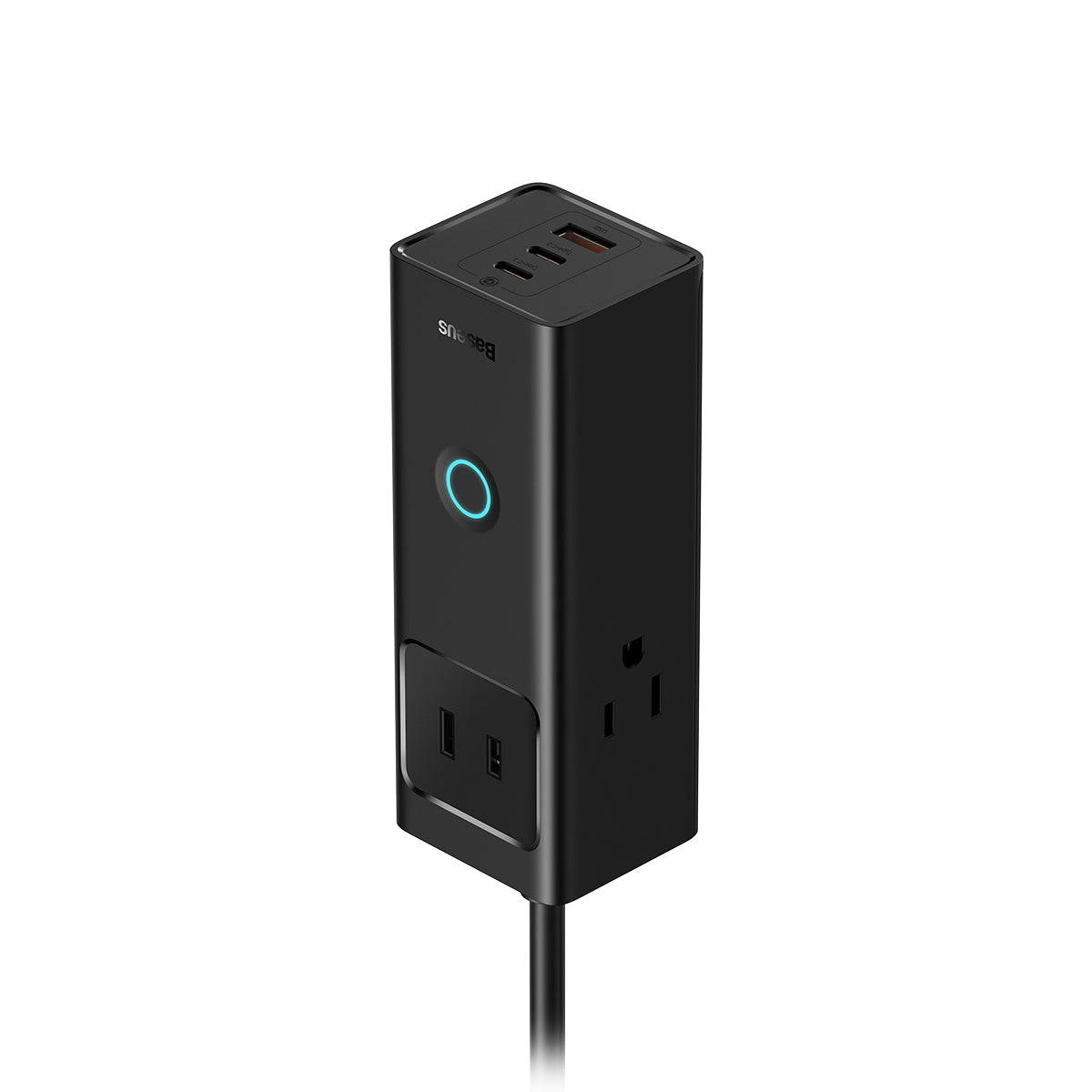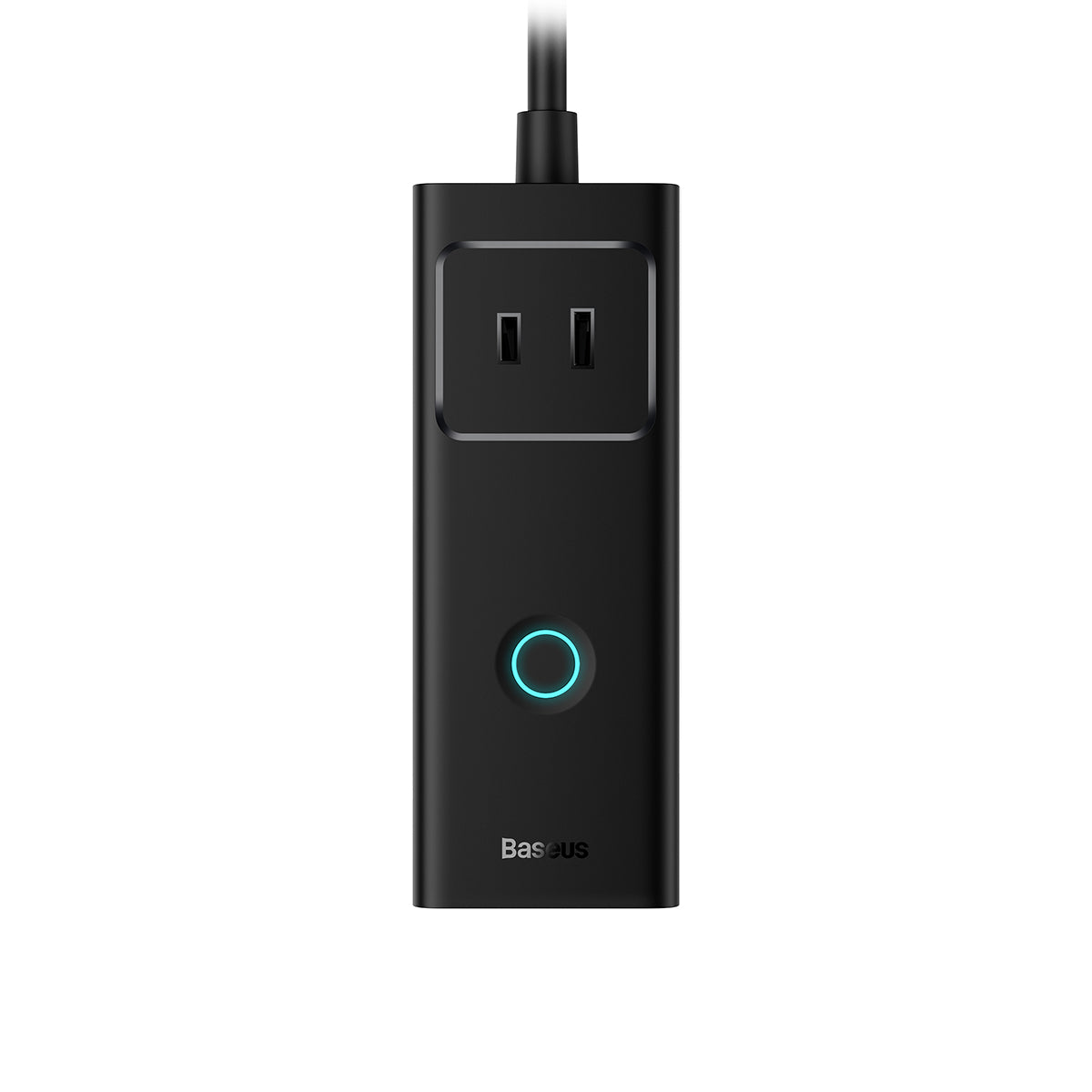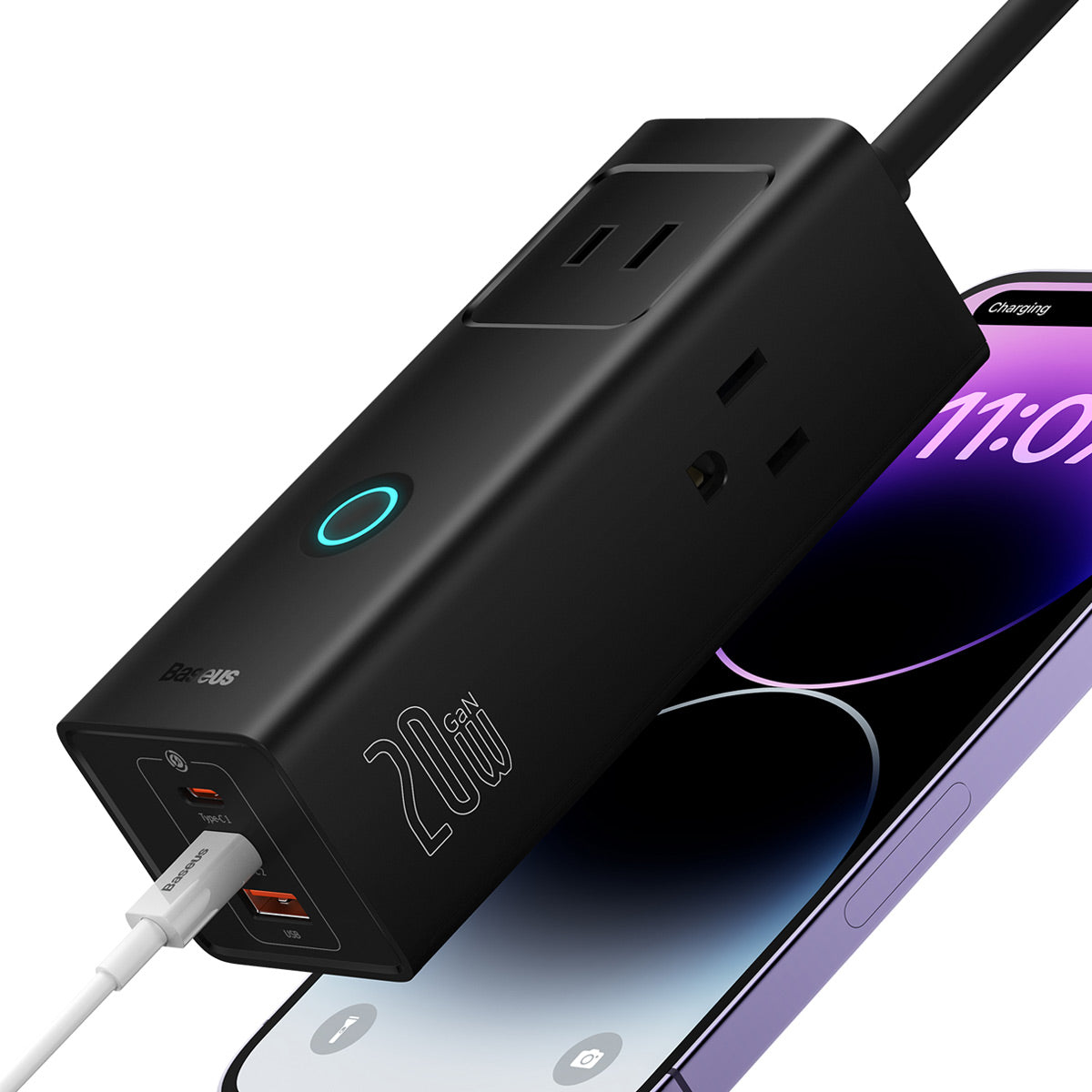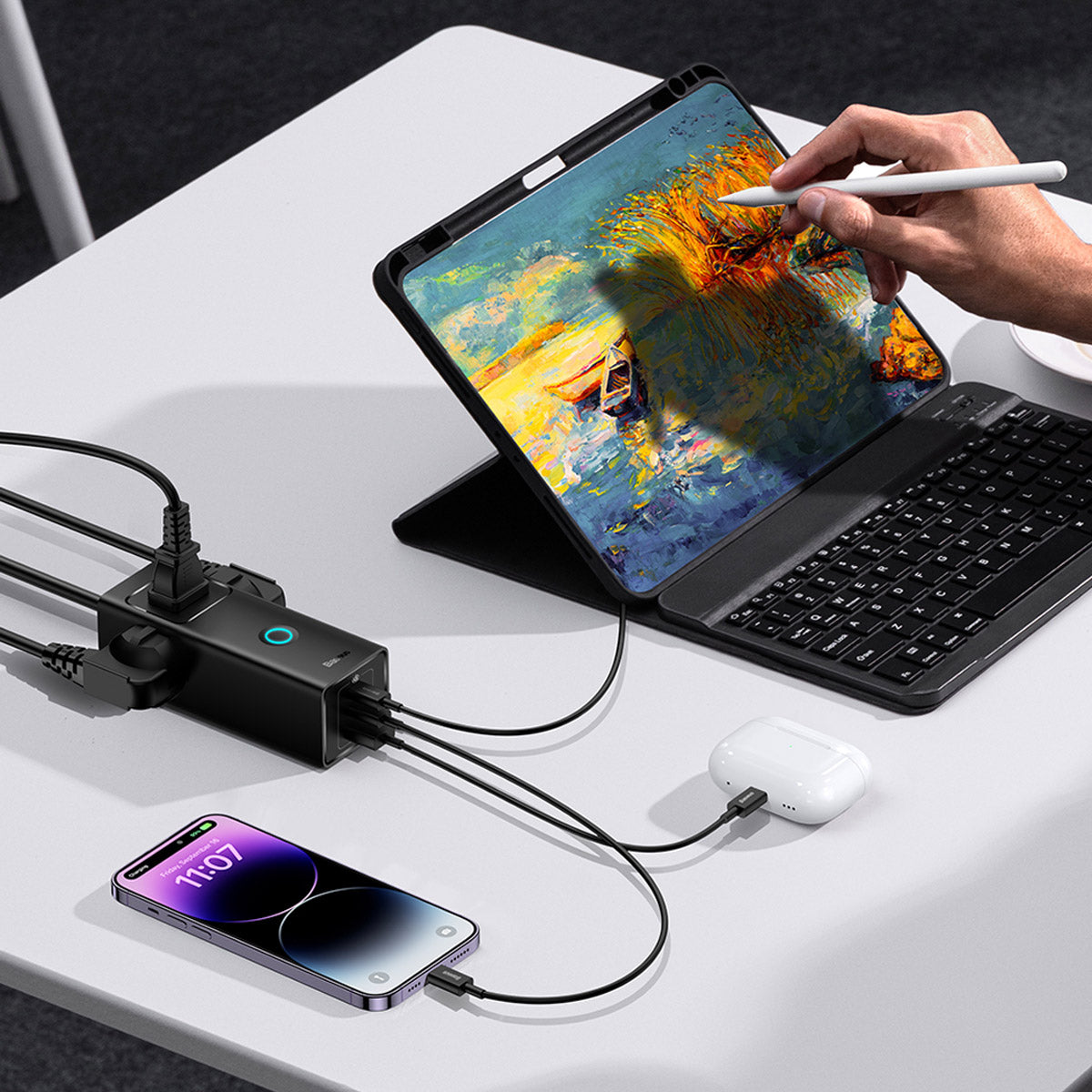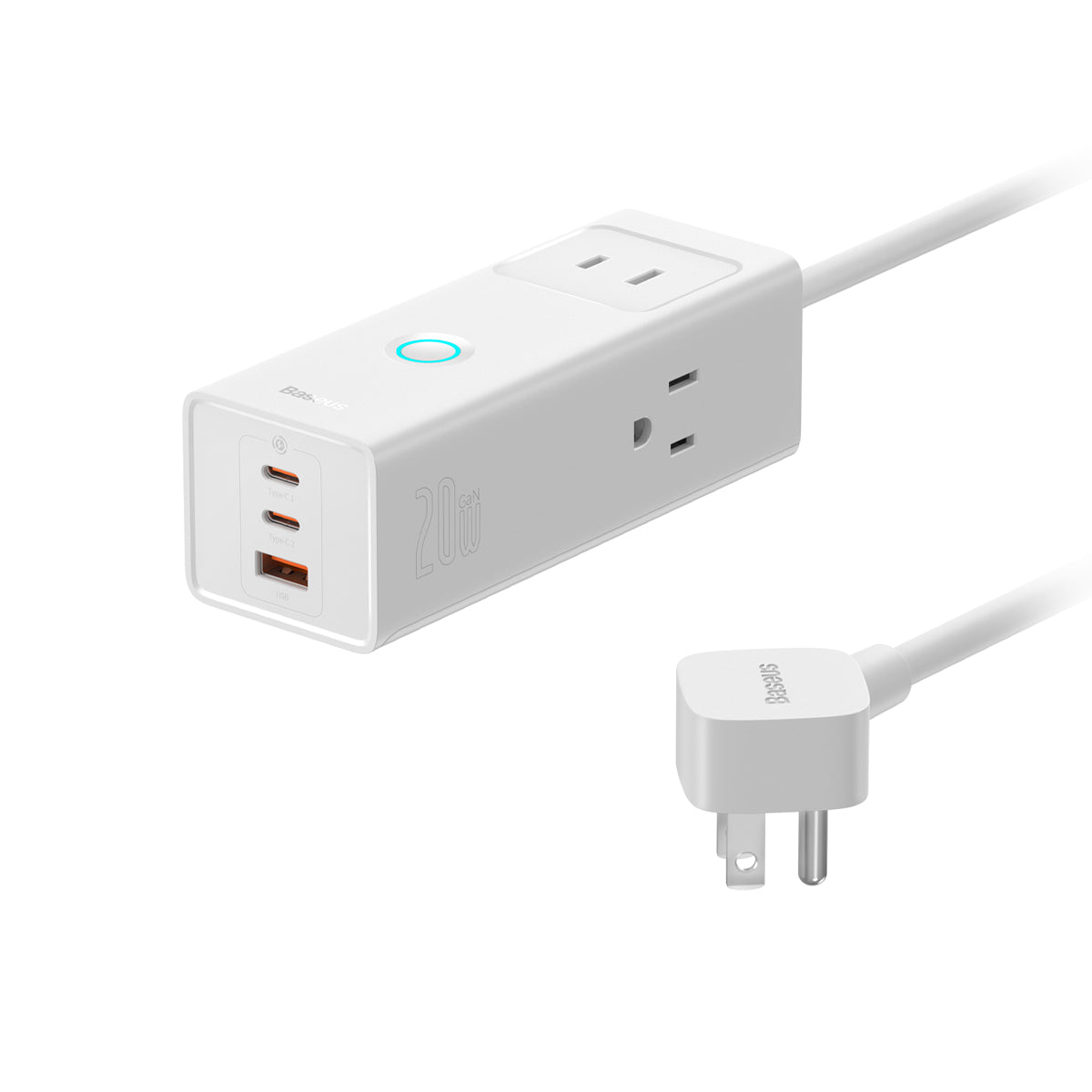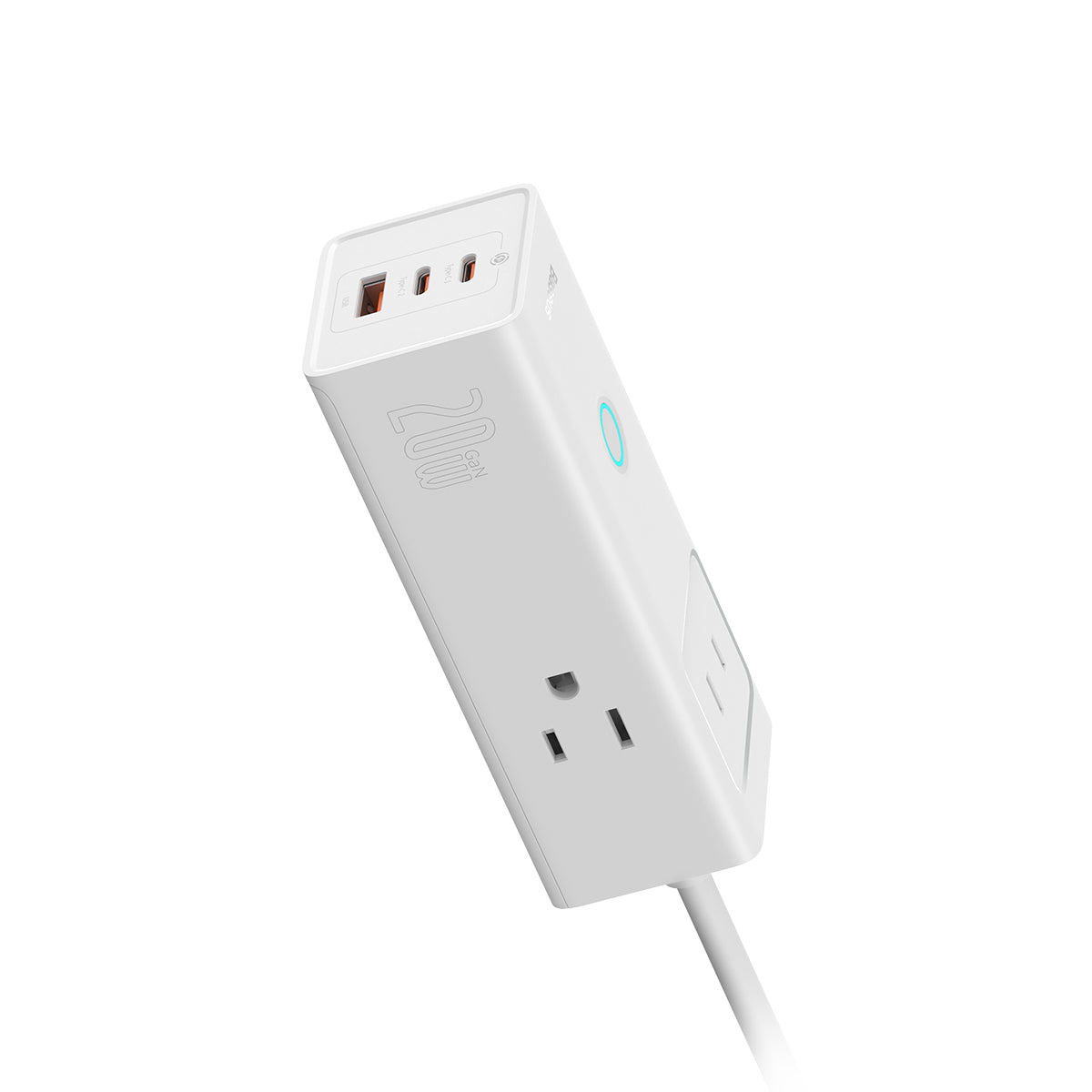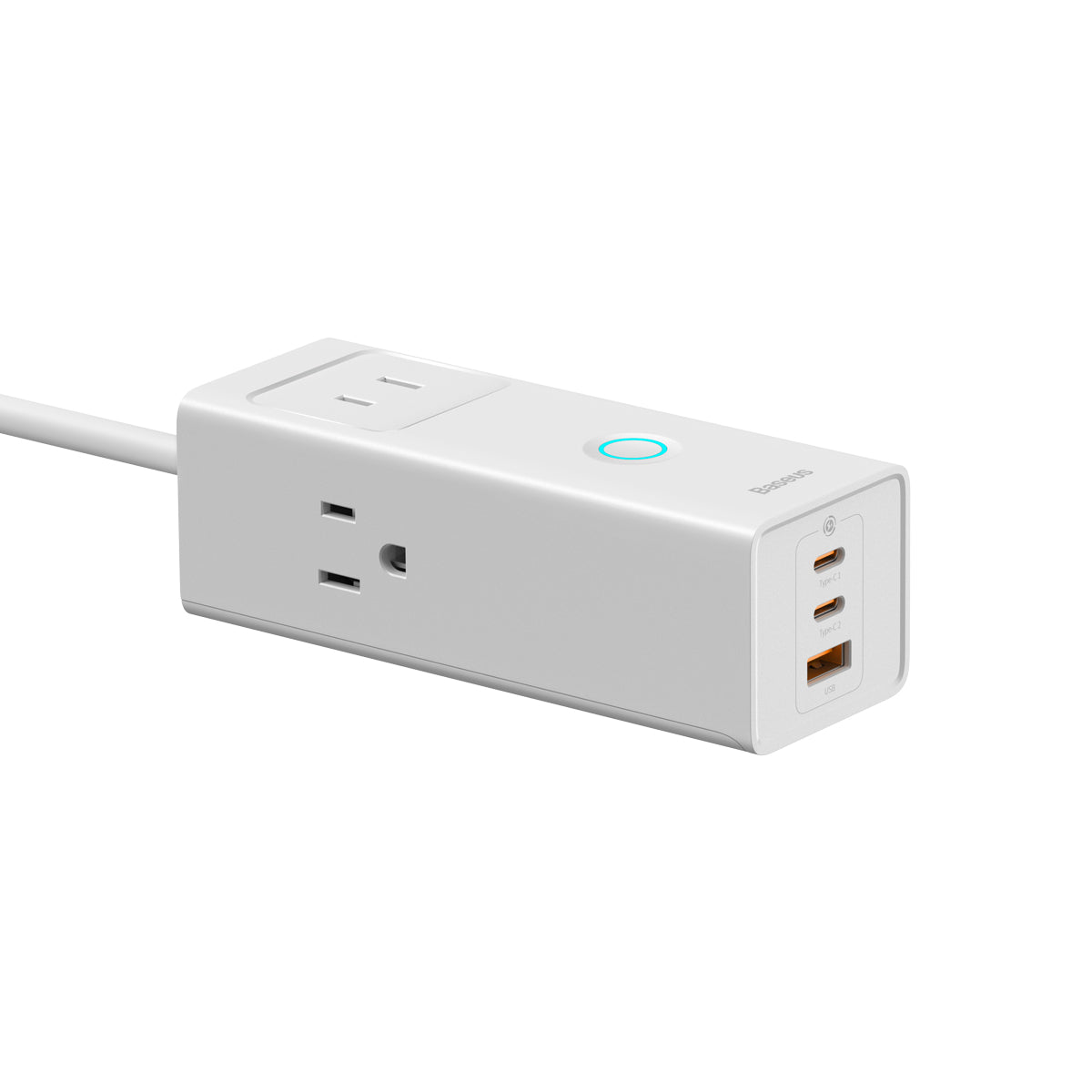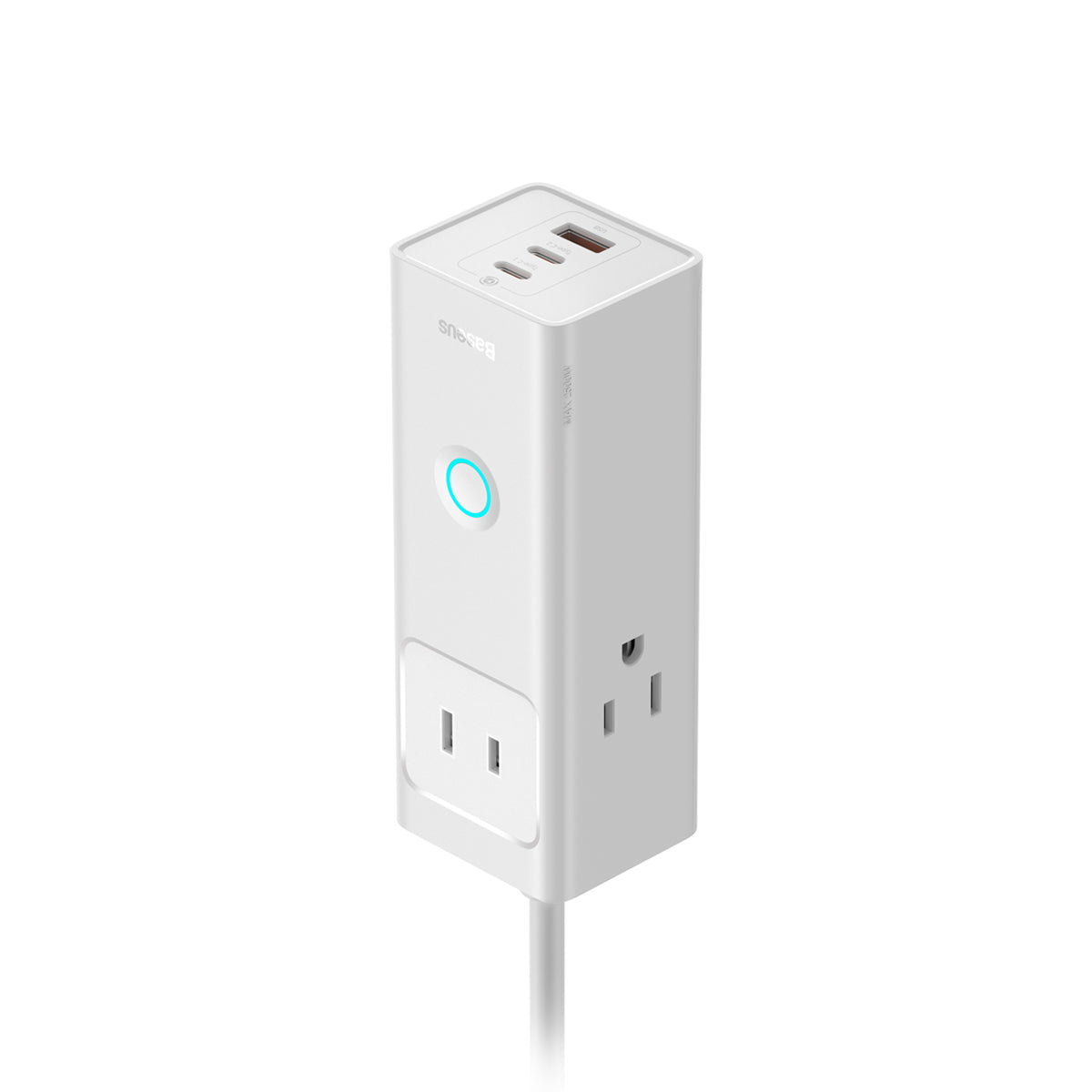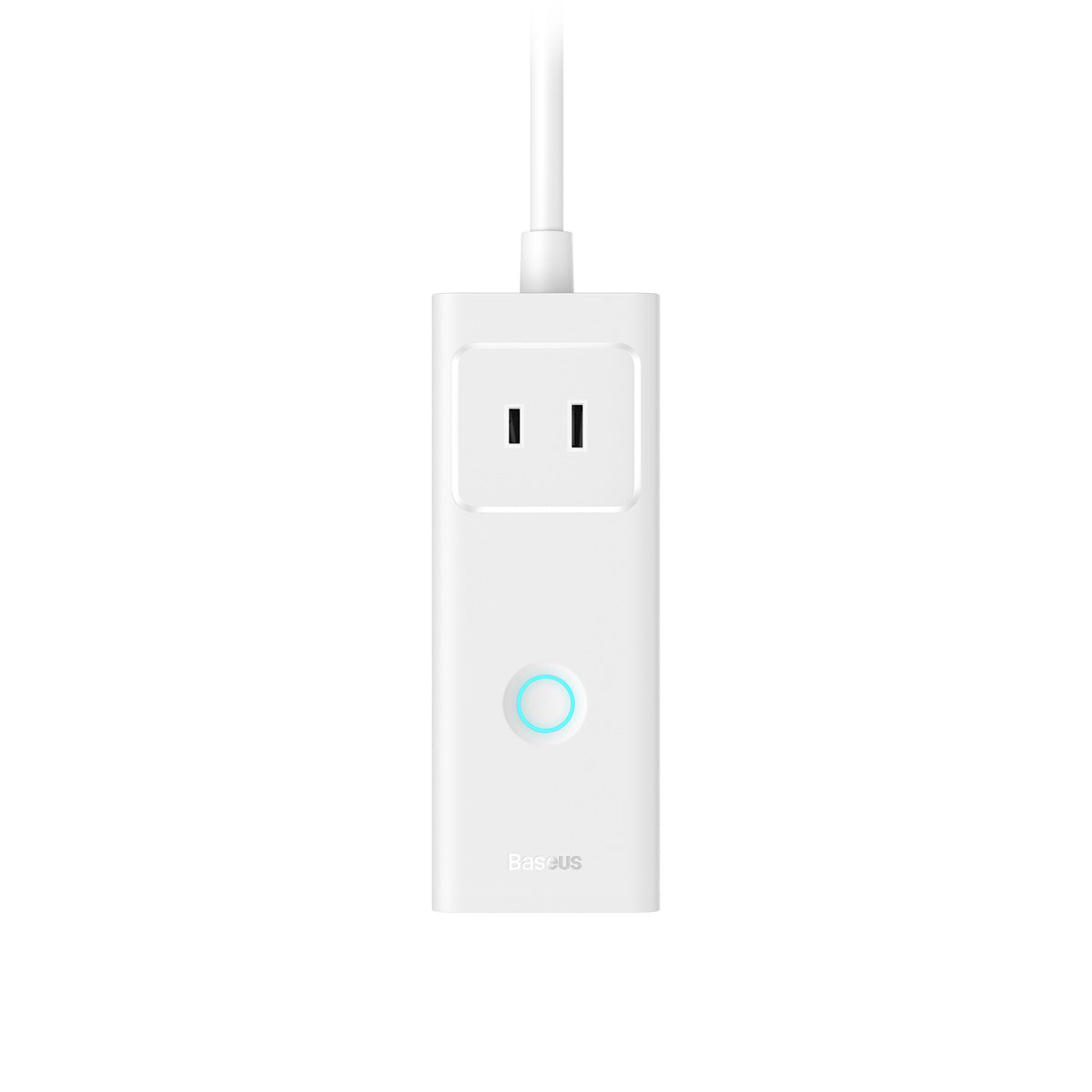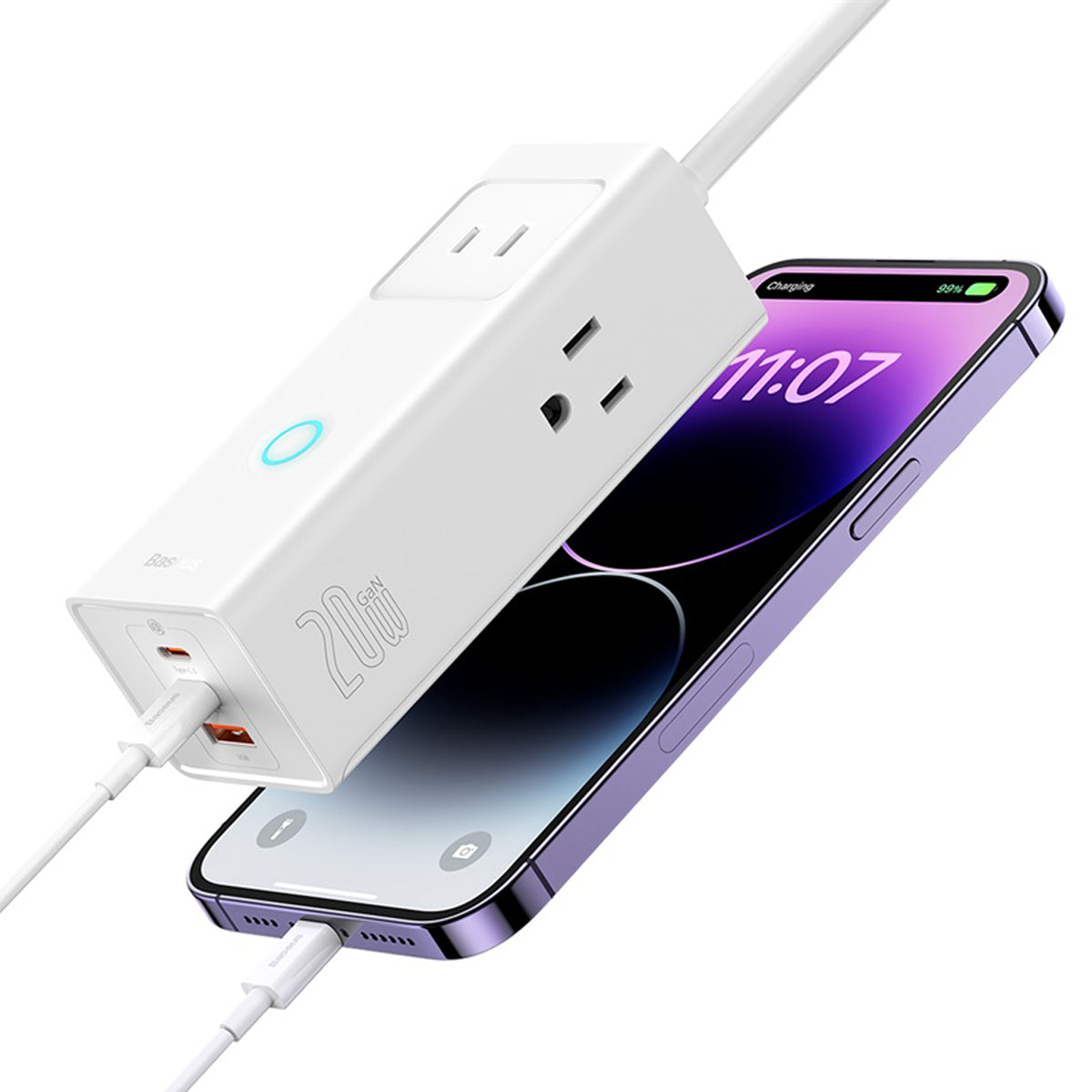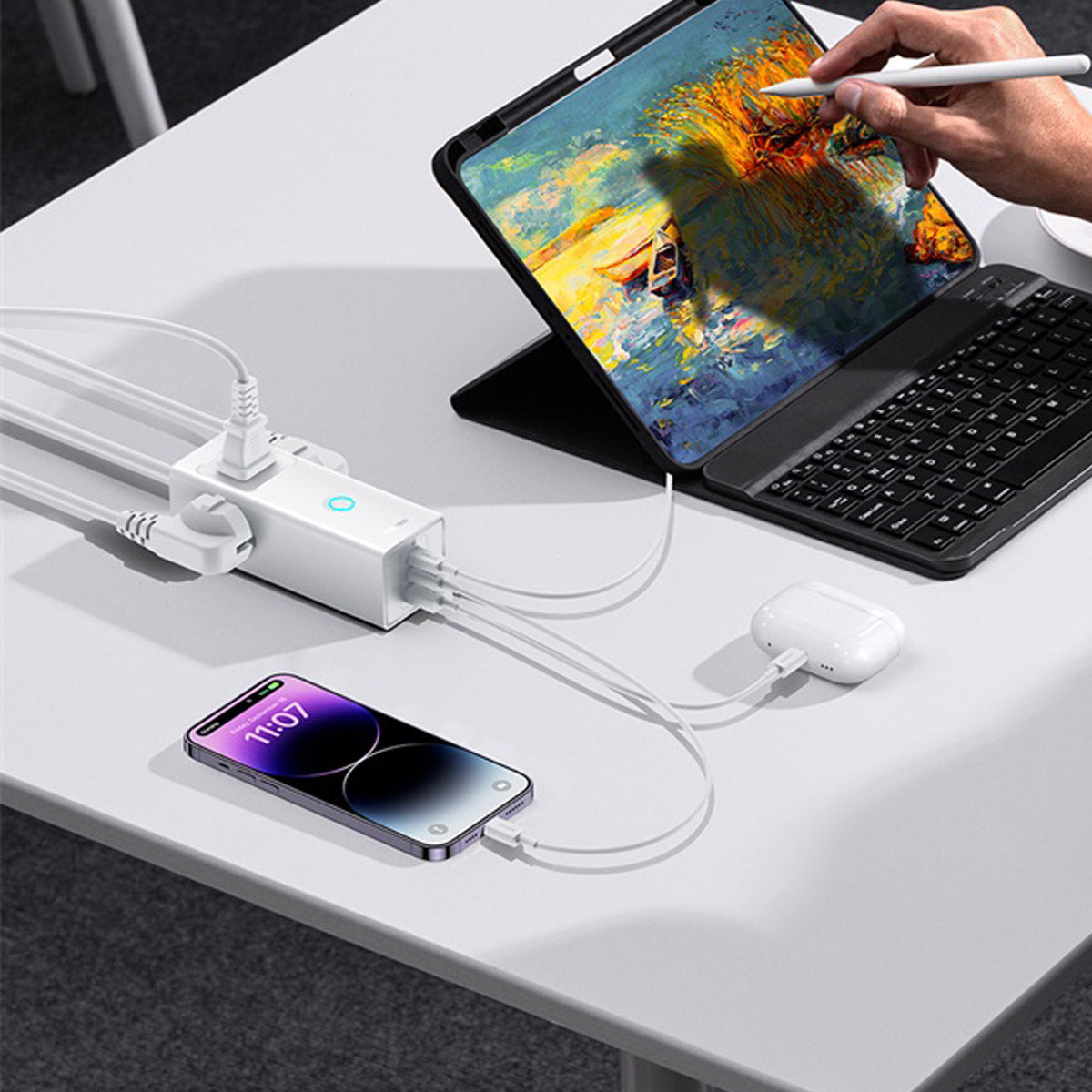 Baseus PowerCombo Lite 6 Ports Power Strip 20W
A compact surge protector power strip with 6 ports allows you to charge 6 devices simultaneously. It features 3 AC outlets, 1 USB-A, and 2 USB-C ports, making it perfect for your office, nightstand, or TV stand. The 20W AC power strip with USB-C ensures fast charging for your iP 14 and other smart devices, keeping you powered up at all times
● Cellphone Fast Charging
● Full-Range Compatibility
● Surge & Lighting Protection
● Smart Power Switch
● GaN5 Technology

In stock
No Interference
The PowerCombo will perfectly accommodate different plug angles and sizes by placing each AC output on a different side.
Childproof
Designed to be childproof; children cannot insert dangerous objects into the PowerCombo sockets, not even screwdrivers.
ETL Officially Certified
We prioritize safety over any other features, so all PowerCombo products are certified at the highest national standard.
Angled Plug
The plug on the PowerCombo 20W is angled at 45°to let you be more efficient with your home sockets.
Compare Baseus Power Strips
Charging Ports
3 AC + 2 USB-C + 1 USB-A
3 AC + 2 USB-C + 1 USB-A
3 AC + 2 USB-C + 2 USB-A
2 AC + 2 USB-C + 2 USB-A
3 AC + 2 USB-C + 1 USB-A
Watt
DC: 20W
AC: 1625W
DC: 40W
AC: 1625W
DC: 65W
AC: 1625W
DC: 65W
AC: 1250W
DC: 65W
AC: 1625W
Surge Protection(Joules)

Yes (1200 J)
Yes (1200 J)
Yes (1200 J)
/
Yes (1200 J)
Scenario

Travel / Office / Home
Travel / Office / Home
Travel / Office / Home
Travel / Office / Cruise/ Home
Travel / Office / Conference Room / Home
Size / Inch

4.9 x 1.8 x 1.7
4.3 x 1.8 x 1.7
4.7 x 1.8 x 1.7
4.4 x 1.8 x 1.5
4.1 x 2.6 x 2.6
Weight / oz

11.4
12
14.46
15.7
19.08