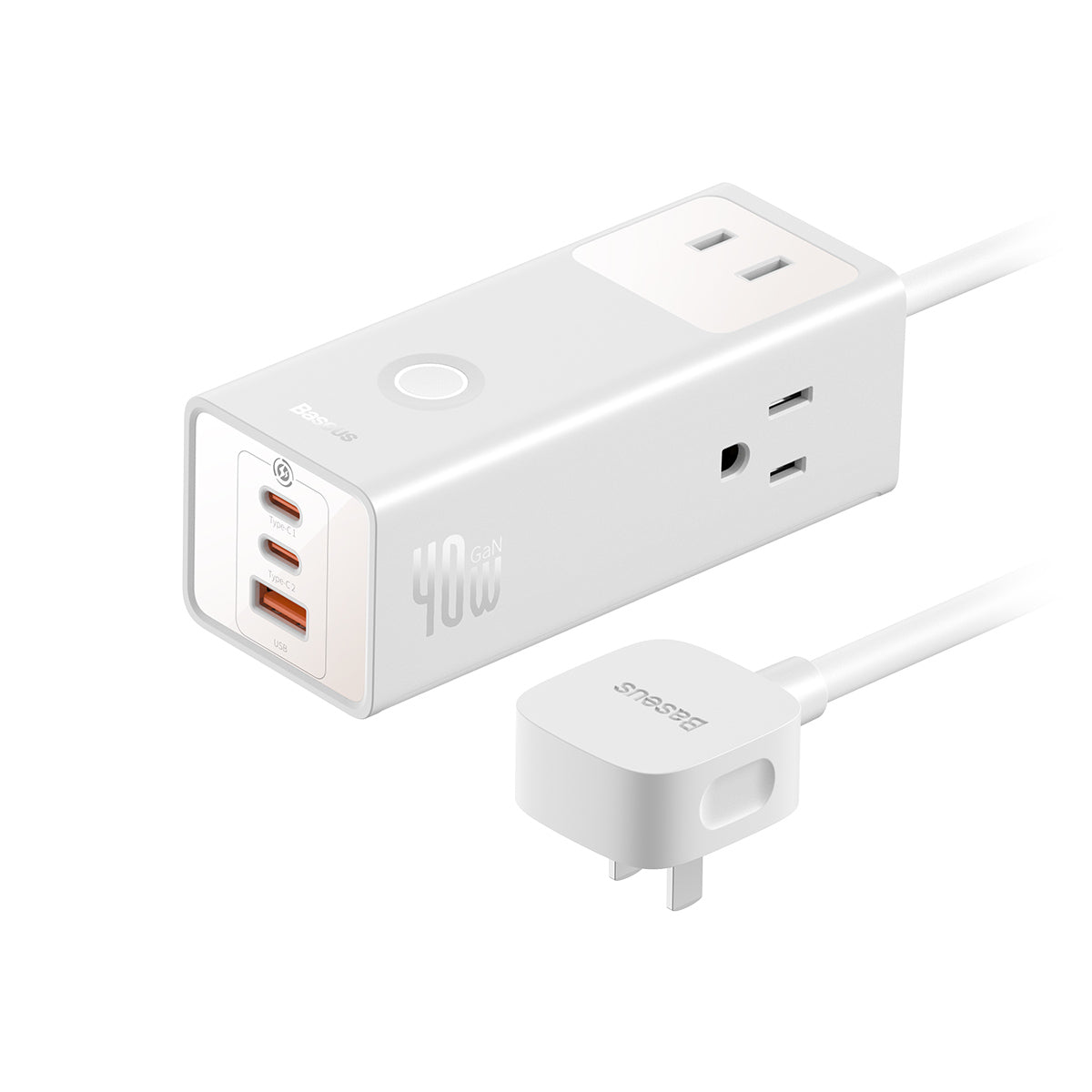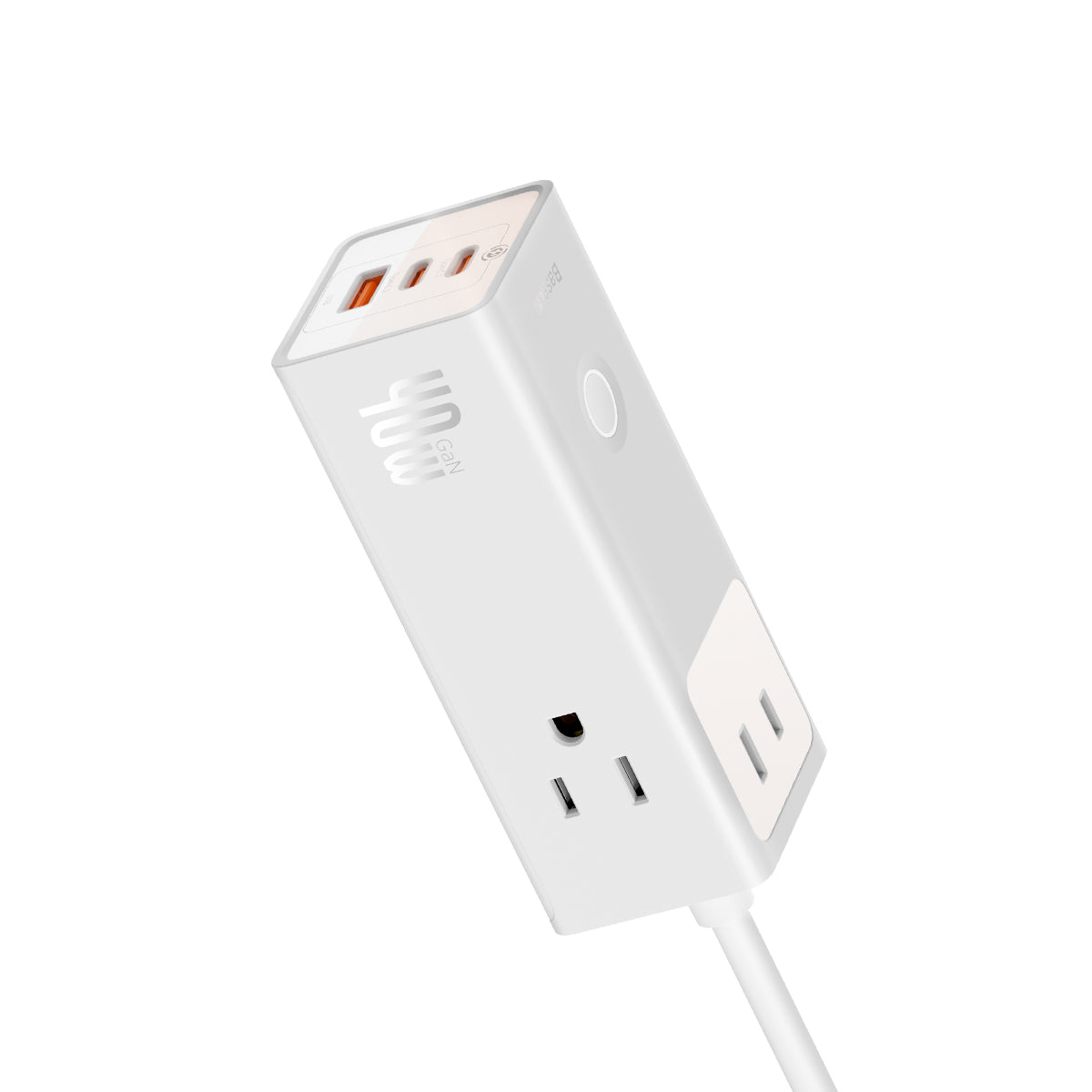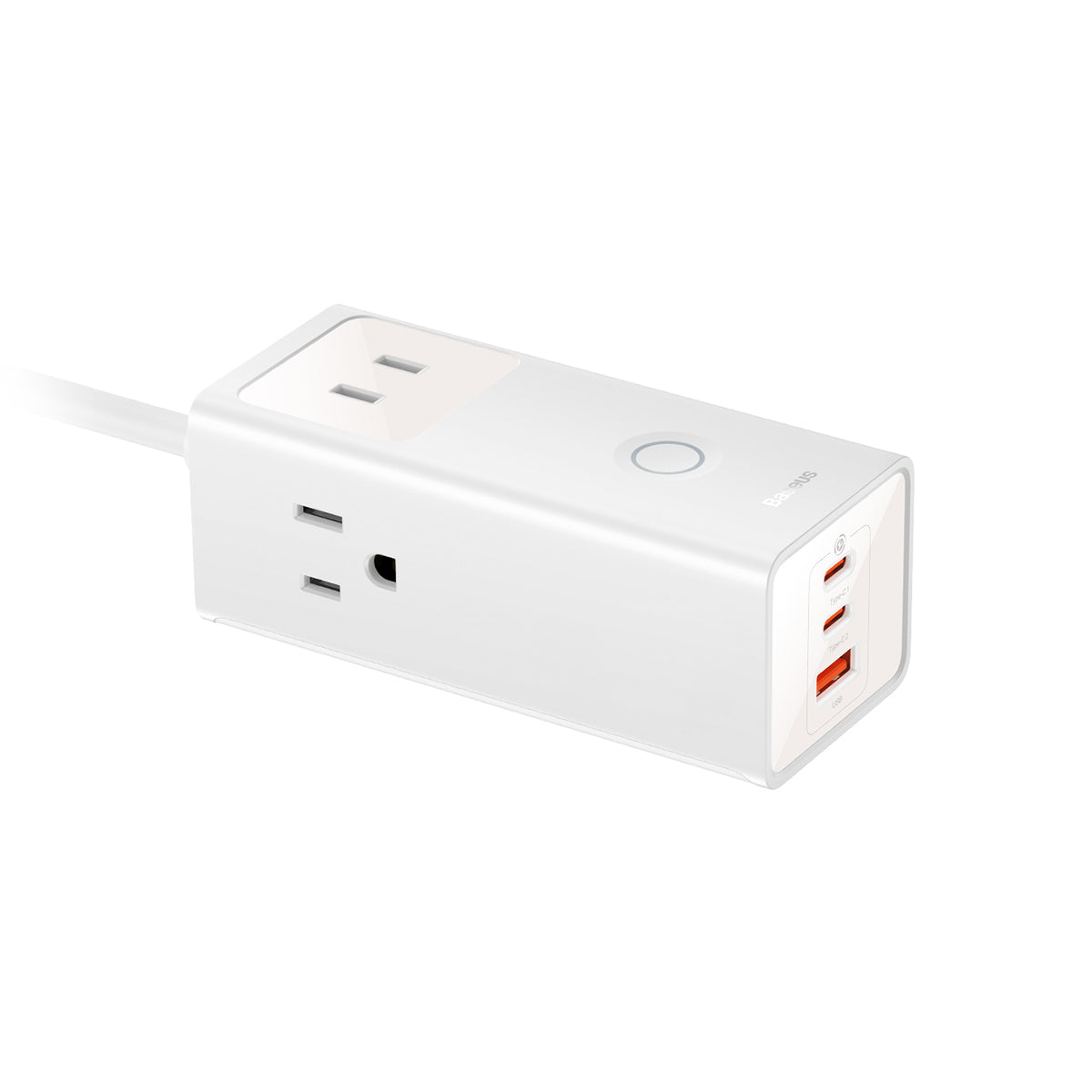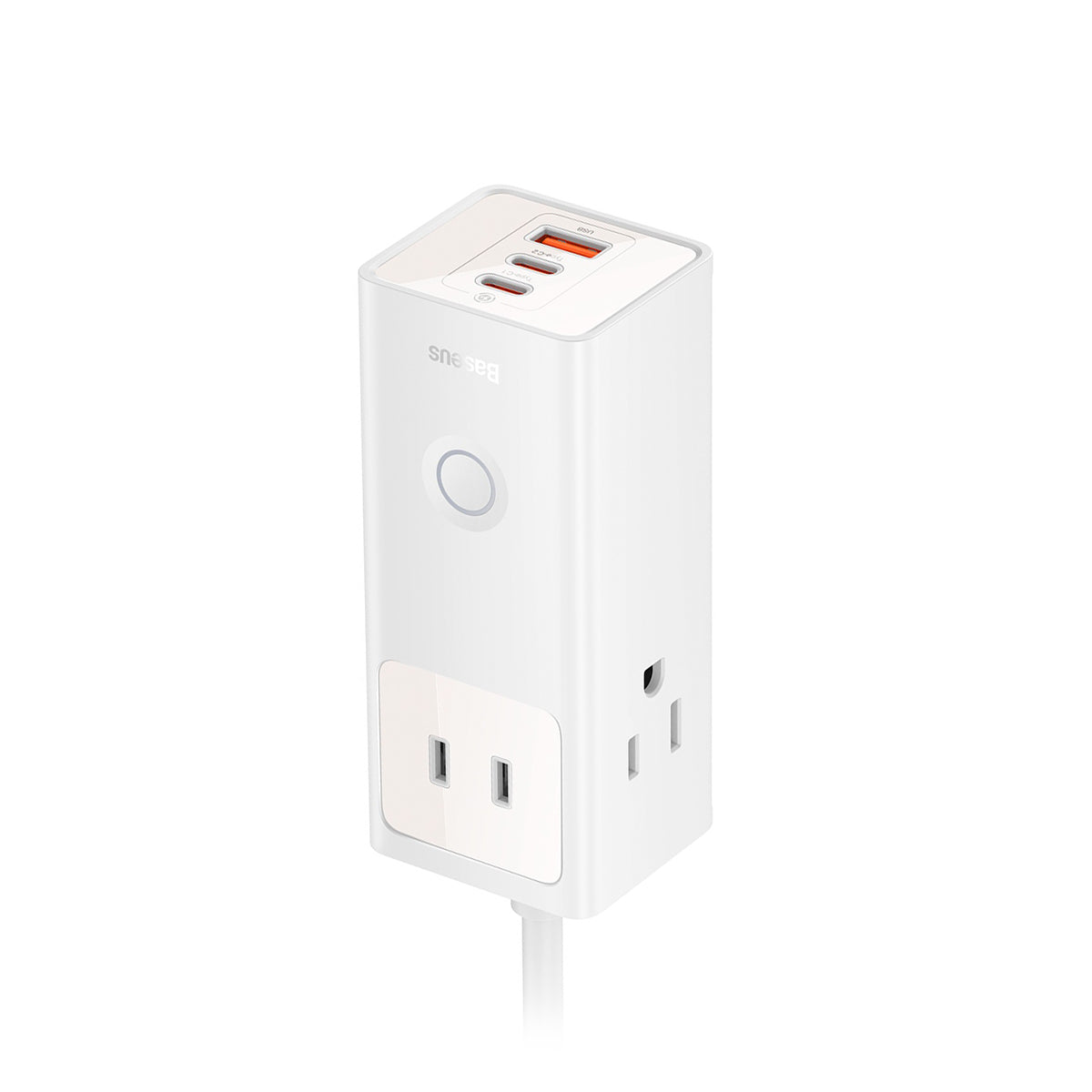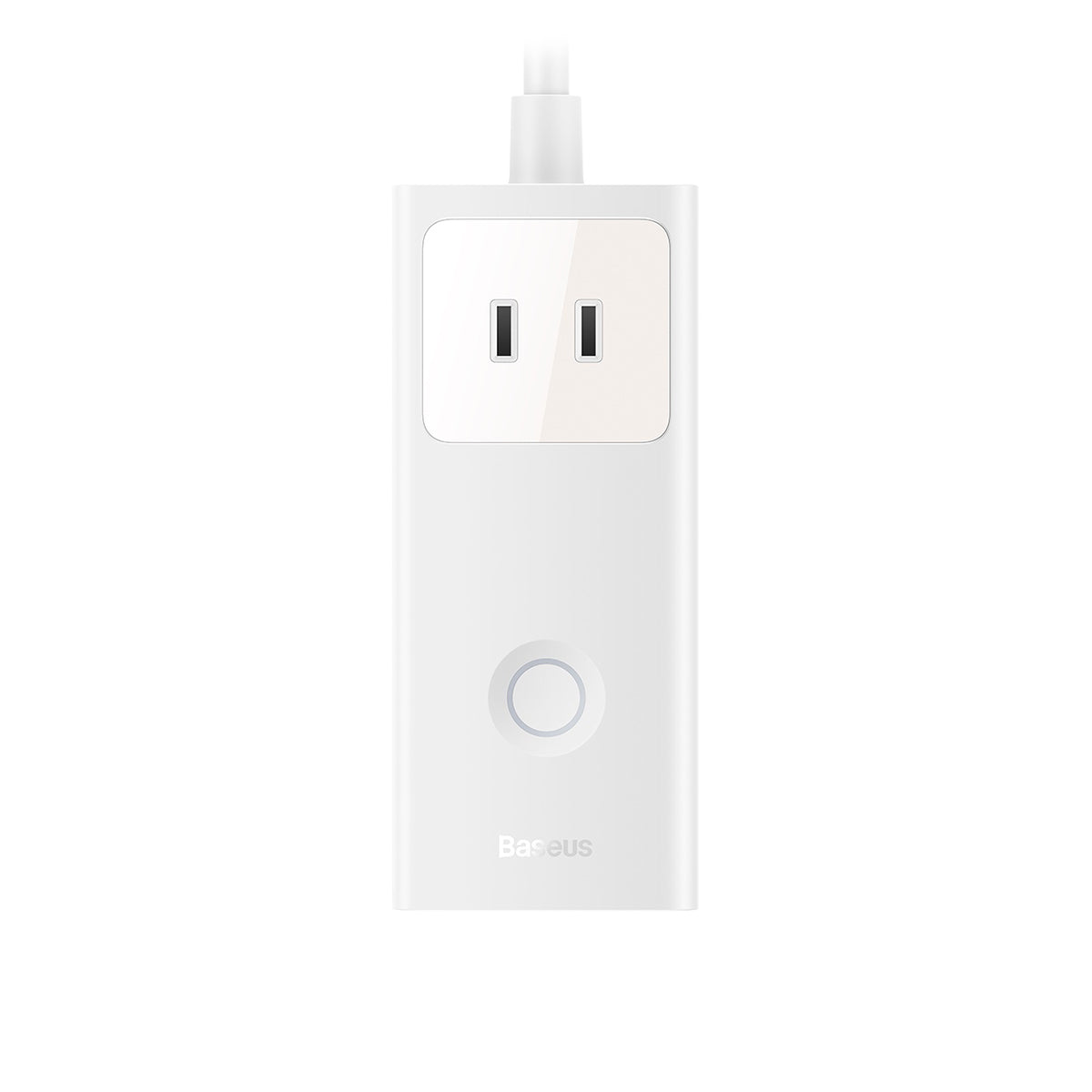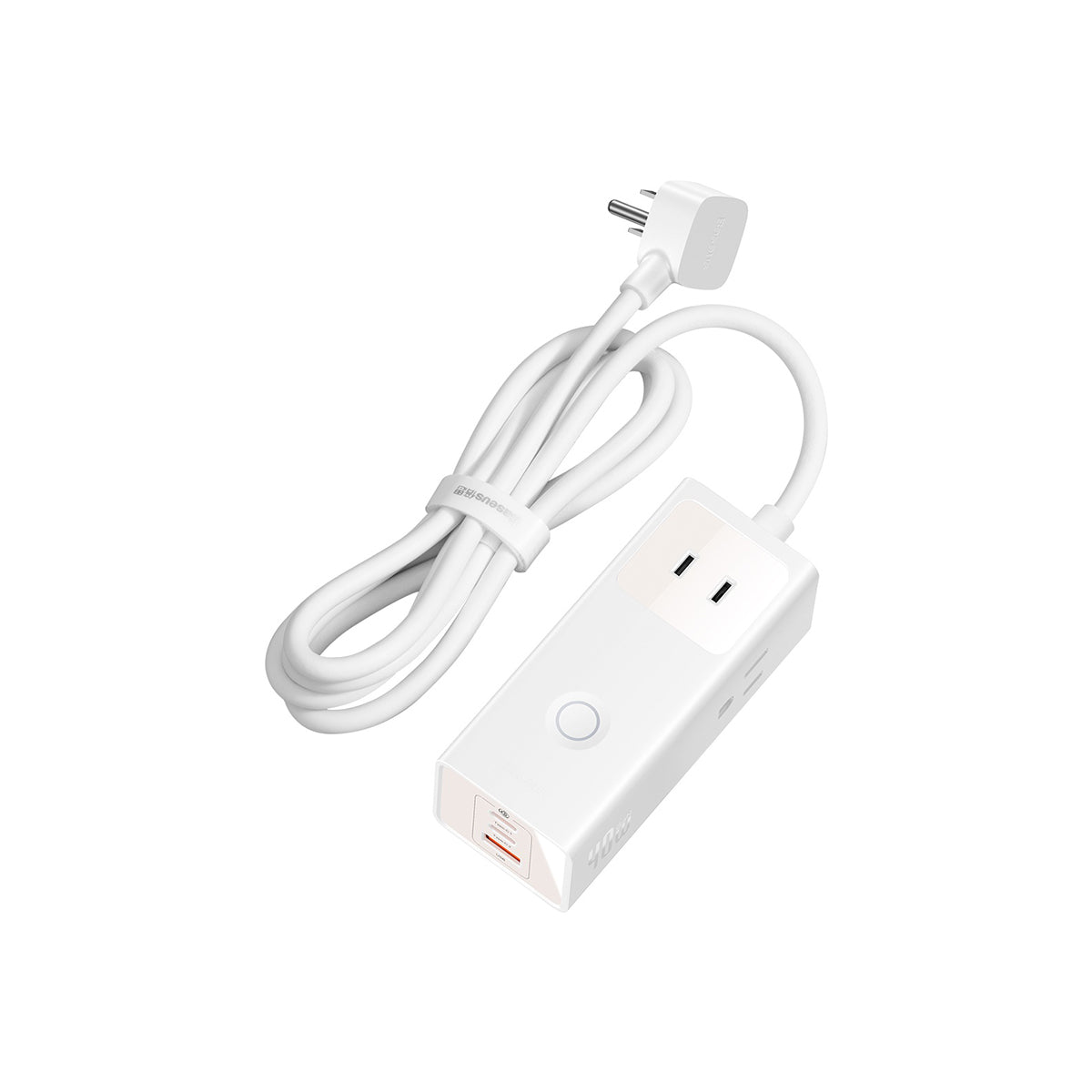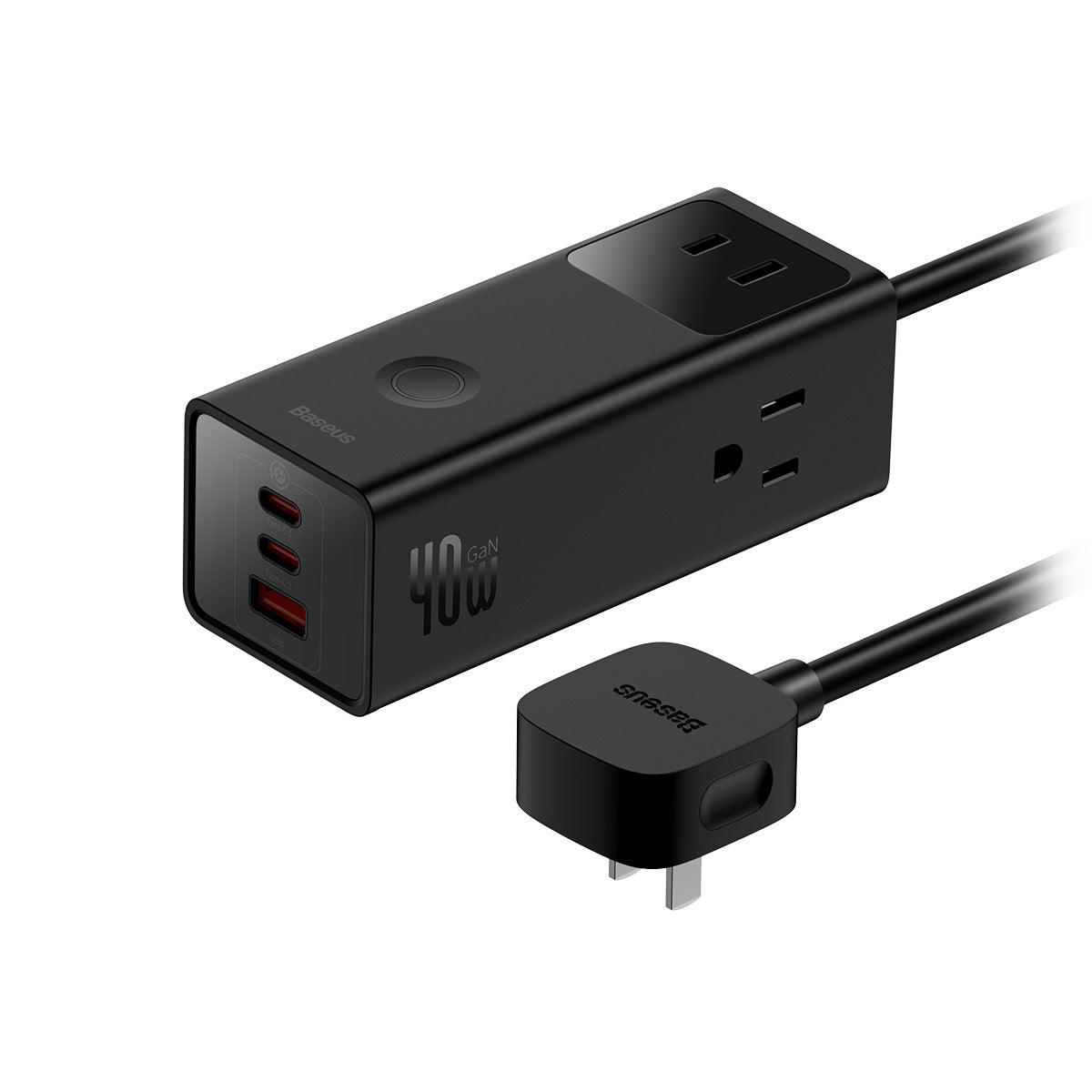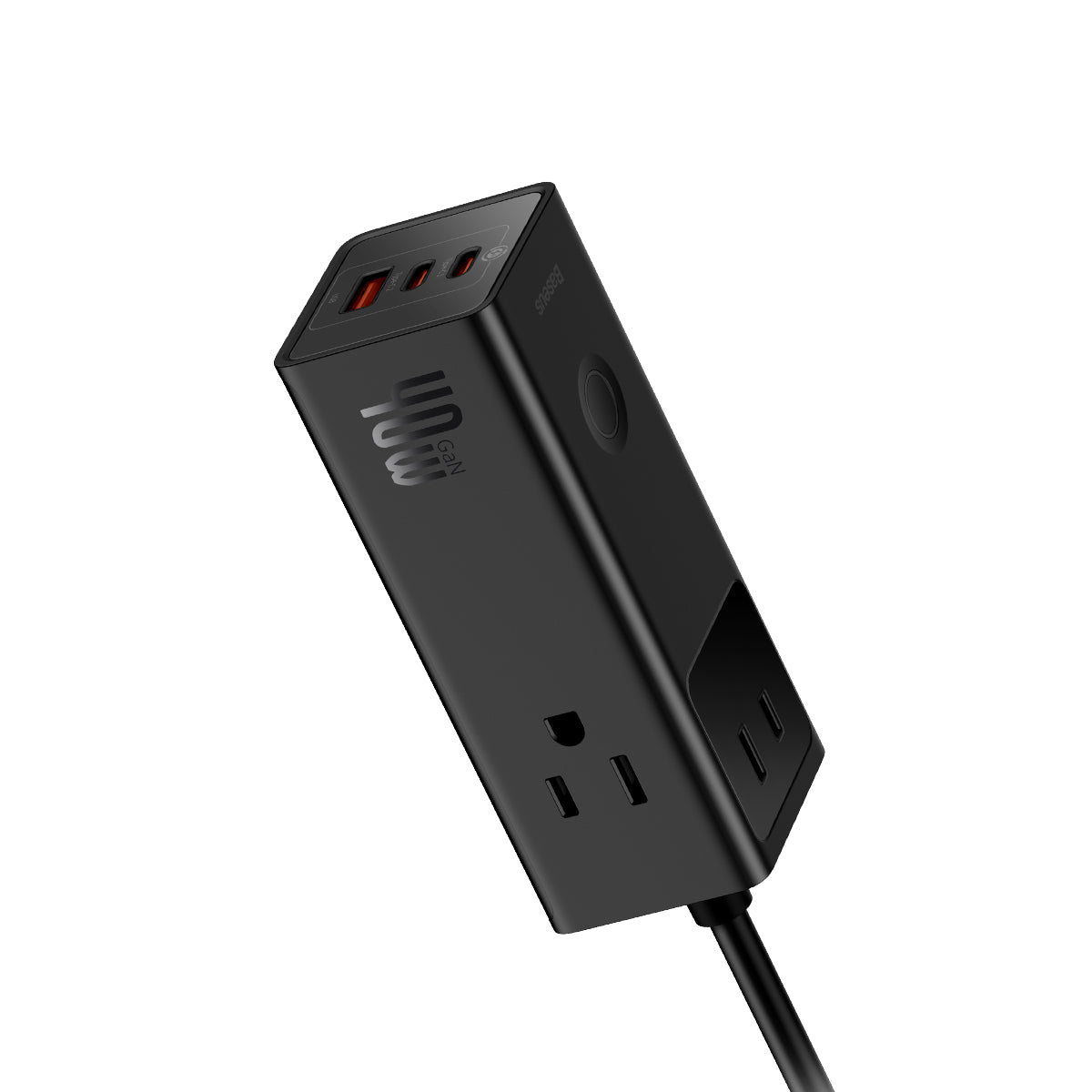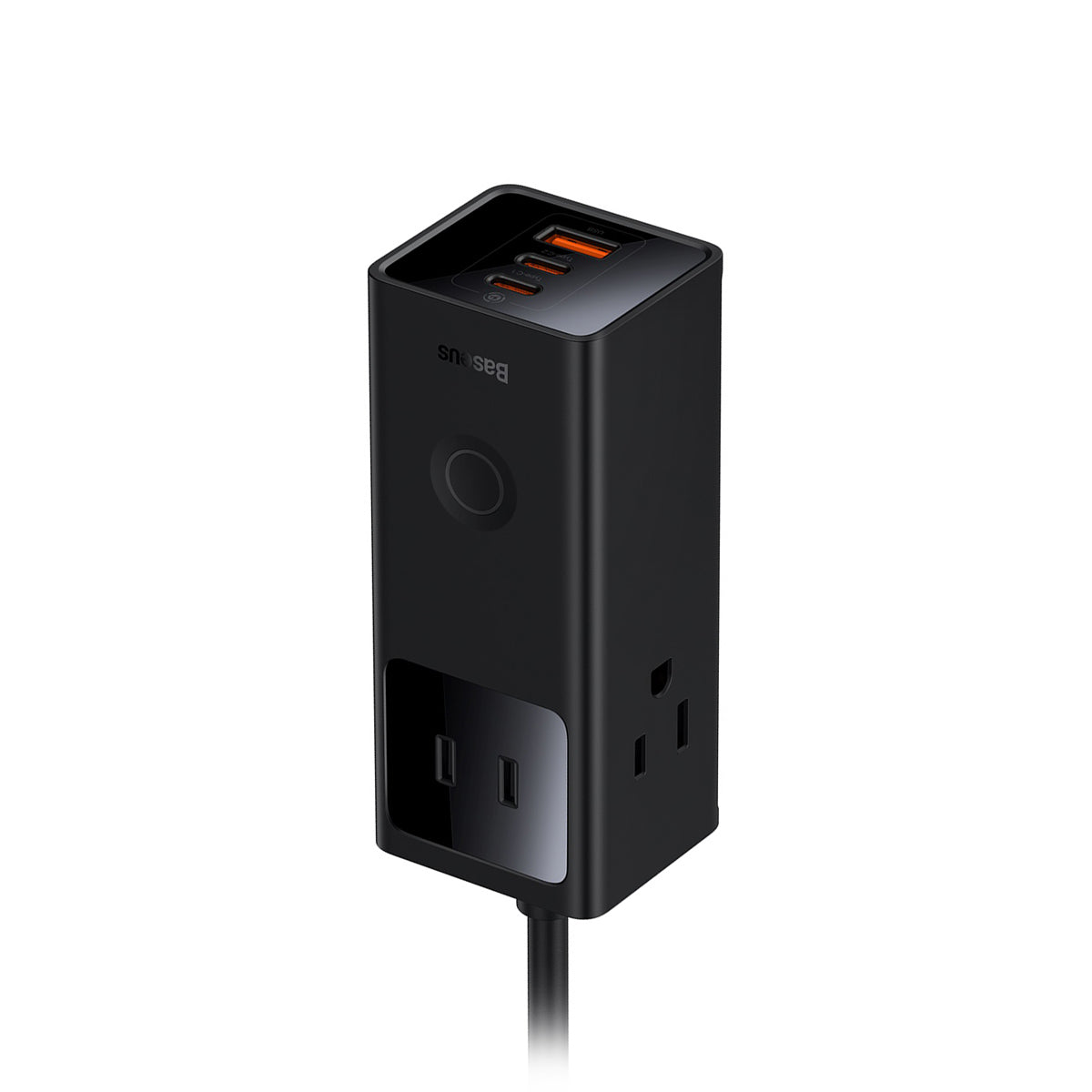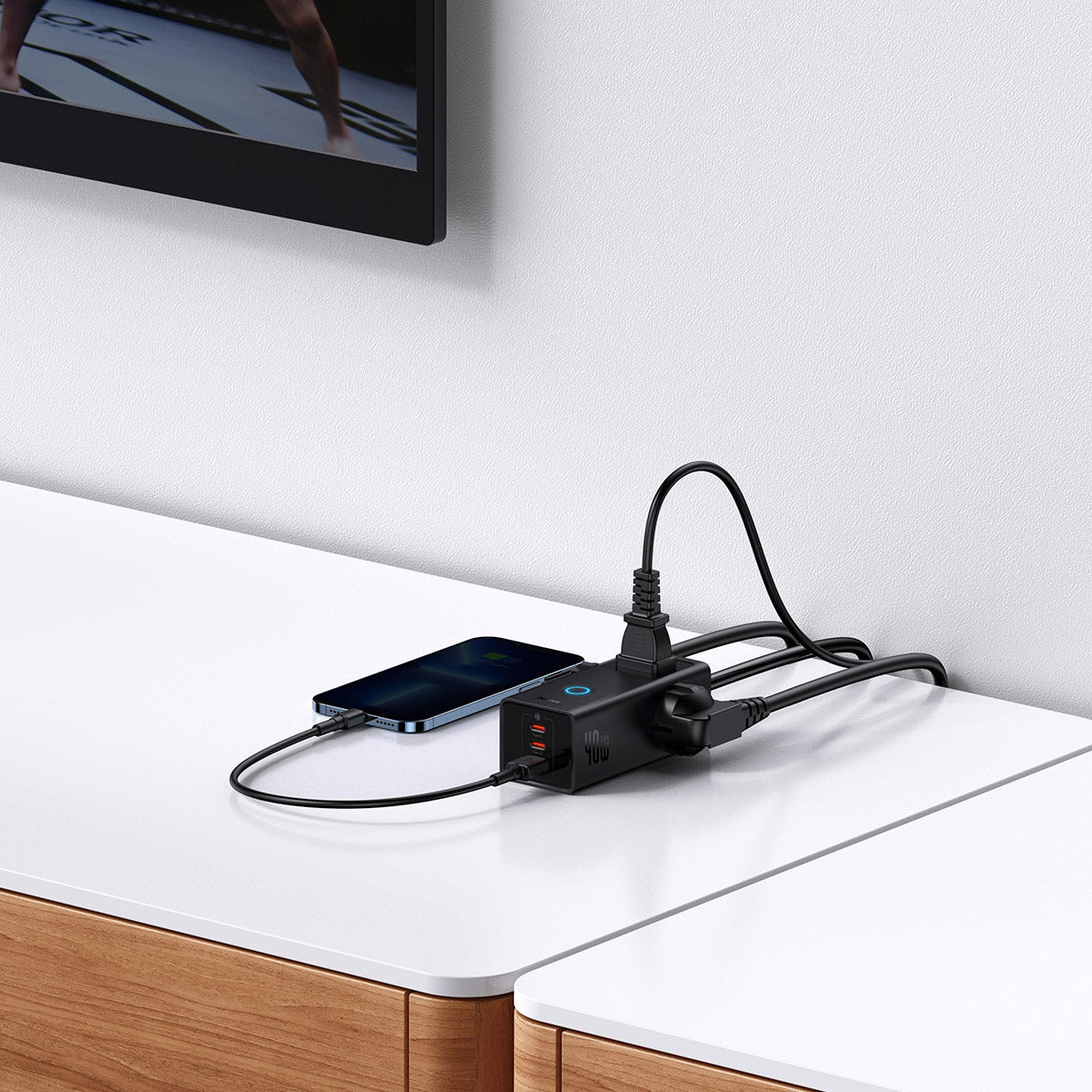 Baseus PowerCombo Pro 6 Ports Power Strip 40w
PowerCombo Pro 40W Power Strip with usb is a hybrid multiplug featuring AC and DC ports, 3 AC outlets and 2 USB-C plus 1 USB-A ports to fast charge and power several desktop devices at a time. It monitors charging status 86400 times a day and protects from power surge or voltage spike.
● Charge 6 Devices at a Time
● Advanced Safety Protection
● Fast Charge iPhone and iPad at Once
● Intuitive Power Button
In stock
Smart. Fast. Intuitive.
Introducing our new 6-in-1 40W USB C charging station, made to charge multiple devices anywhere.
3 AC outlets, 2 USB-C and 1 USB-A ports given allowing to charge and power up to 6 devices at time making this USB C charger ideal to have on nightstand or next to TV for home appliances, iPad, iPhone and more.
Compatible with PD 3.0 fast charging, up to 40W power output, charge your iPhone and iPad via both USB-C ports at full speed.
Supercharged by BDIP Chip
BDIP stands for Baseus Digital Intelligent Power, the chip actively detects abnormalities in digital circuits. With ultra-sensitive digital control technology, the master chip monitors and detects malfunctions like overload, overvoltage, undervoltage, overcurrent, short circuit and more, then actively cuts off the power in 0.1 second. This advanced technology keeps you safe from potential dangers.
Advanced 7-Point Safety Protection
Including over-power protection, over-current protection, over-voltage protection, under-voltage protection, short circuit protection, surge protection, and fire resistance.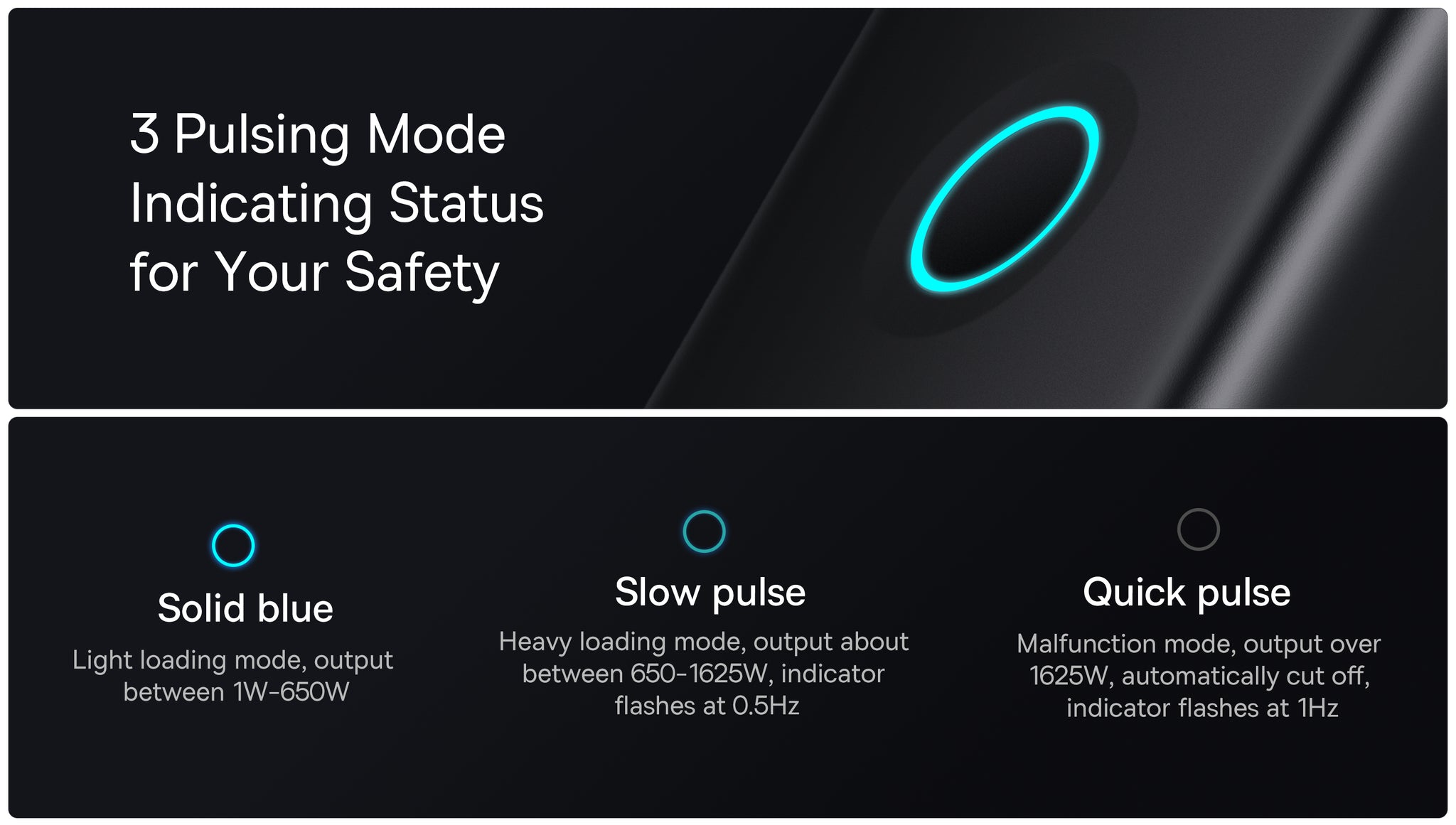 3 Safety Status LED
Power button and ice blue halo light to switch ON the outlets when needed and OFF when finished with a simple tap and 3 lighting modes indicate charging status (High-power Output/Auto OFF Overload Protection/ON)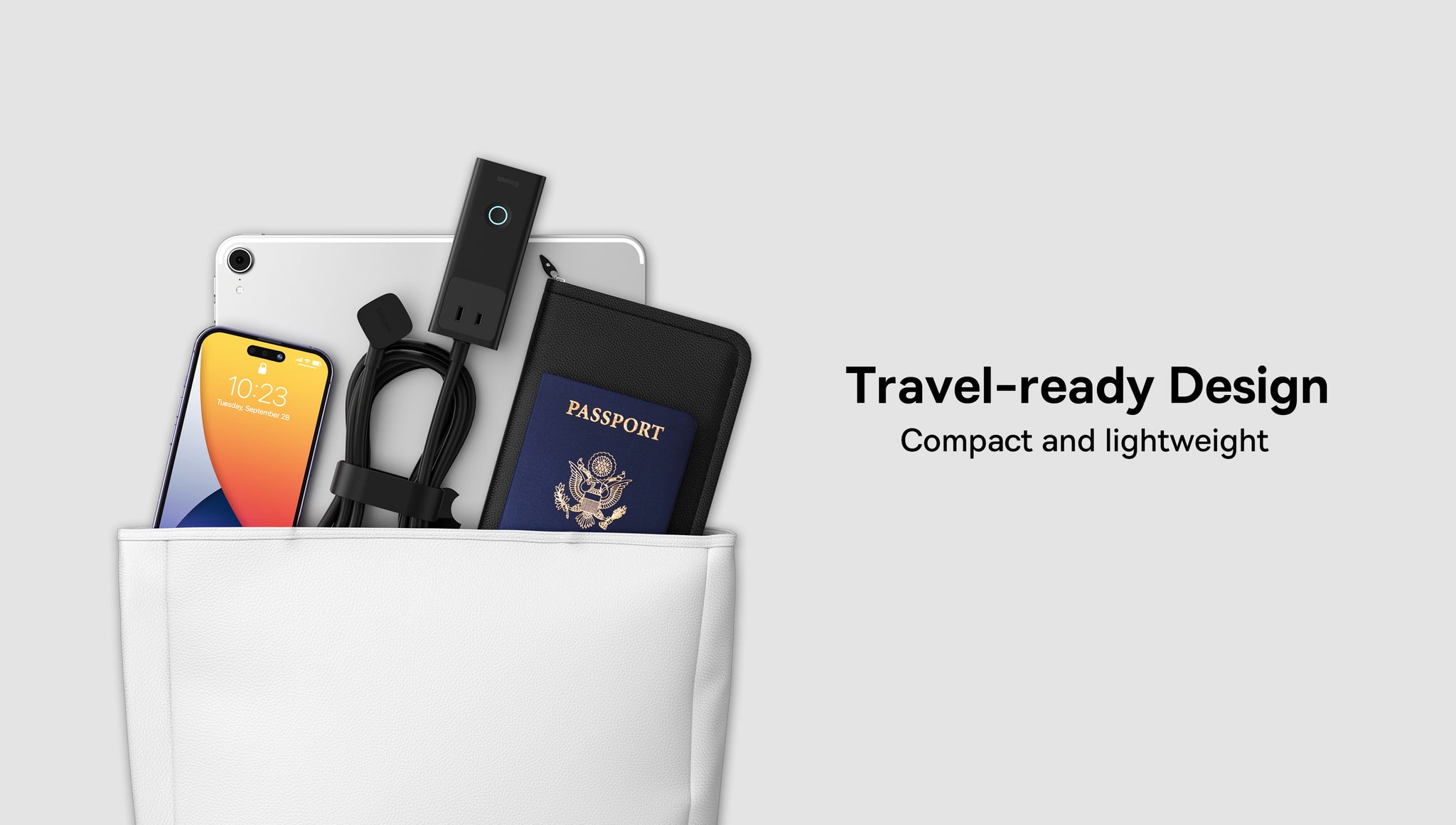 Travel Power Strip
We were able to make it much more compact and portable to let you fast charge all your EDCs whether at home, in the office, on business trip, or on a travel.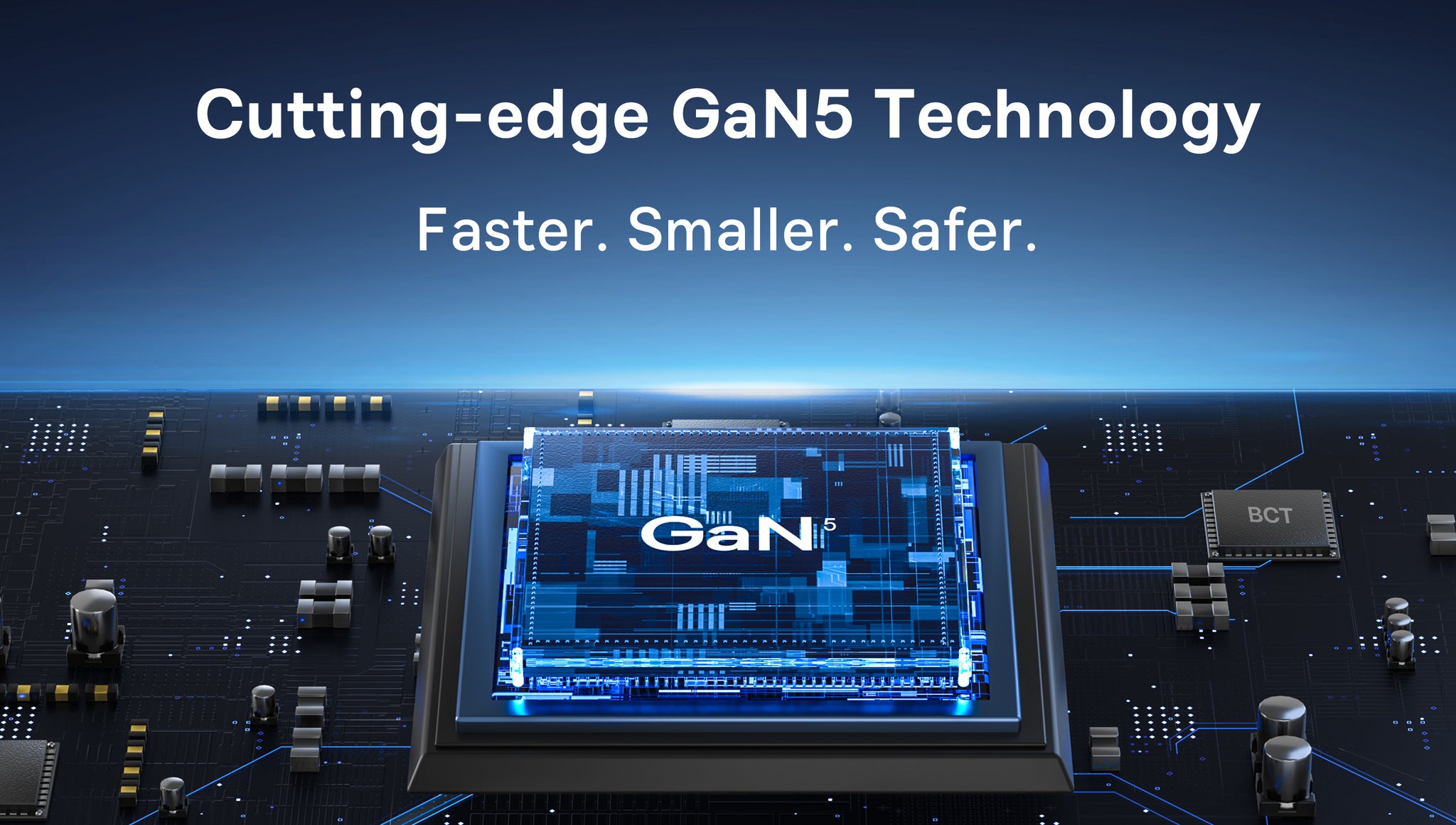 Cutting-edge GaN 5 Technology
Integrating GaN (Gallium Nitride) technology made it possible to reduce size yet staying powerful to fast charge your iPhone and iPad at 40W (20W+20W)full speed.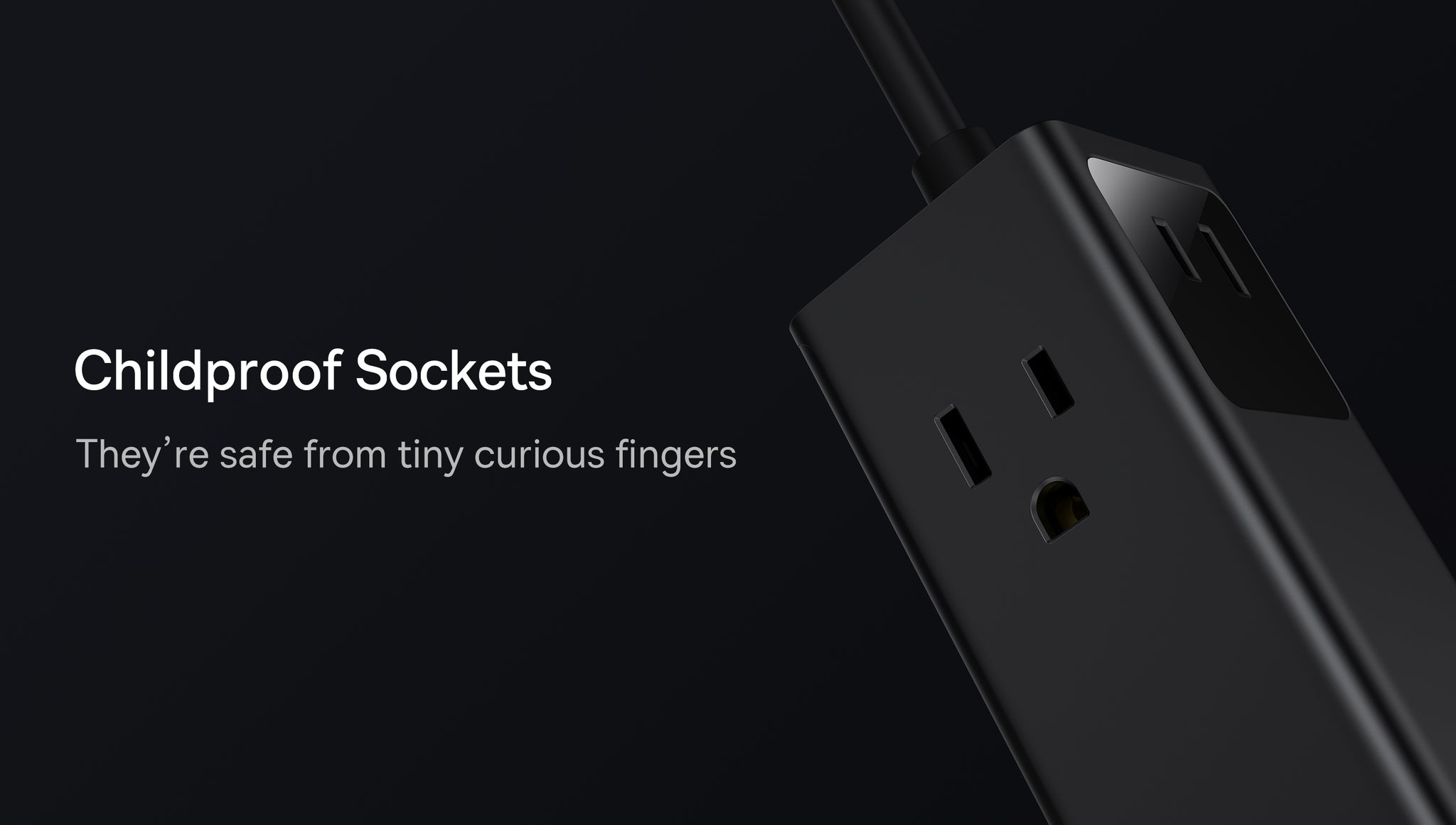 Childproof Outlet Design
The inlets are design to prevent children from inserting fingers, and to prevent foreign object accidently getting inside.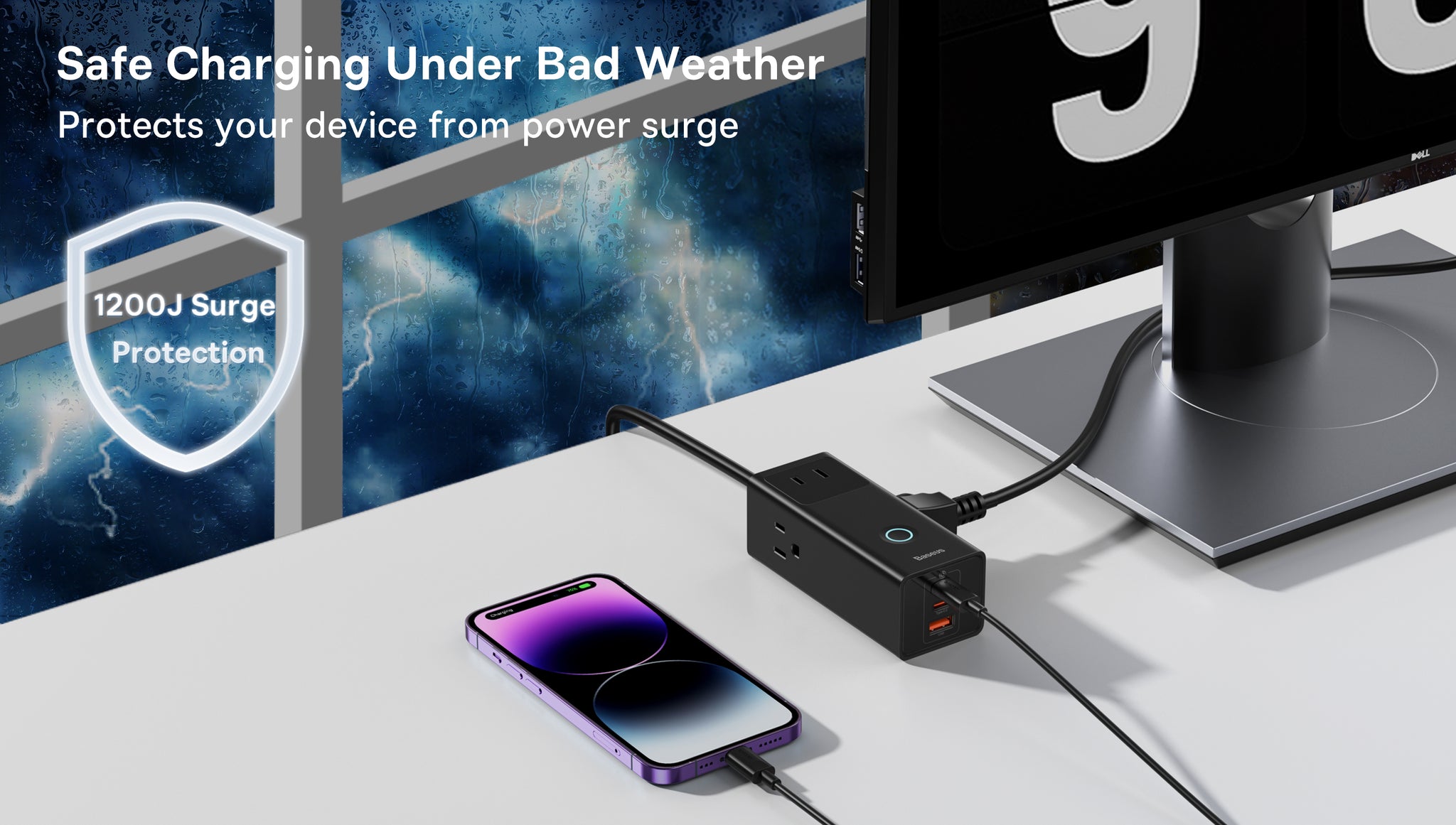 1200J Surge Protection
Note:
1. Worldwide Travel: The USB ports support an input voltage of 100-240V~50/60Hz
2. The AC outlets are rated for 1625W, it does not support high-power appliances such as Space Heater, Hair Dryer, Toaster and more.
3. it supports an input voltage of 125V~. does not support 220V-240V~.
Compare Baseus Power Strips
Charging Ports
3 AC + 2 USB-C + 1 USB-A
3 AC + 2 USB-C + 1 USB-A
3 AC + 2 USB-C + 2 USB-A
2 AC + 2 USB-C + 2 USB-A
3 AC + 2 USB-C + 1 USB-A
Watt
DC: 20W
AC: 1625W
DC: 40W
AC: 1625W
DC: 65W
AC: 1625W
DC: 65W
AC: 1250W
DC: 65W
AC: 1625W
Surge Protection(Joules)

Yes (1200 J)
Yes (1200 J)
Yes (1200 J)
/
Yes (1200 J)
Scenario

Travel / Office / Home
Travel / Office / Home
Travel / Office / Home
Travel / Office / Cruise/ Home
Travel / Office / Conference Room / Home
Size / Inch

4.9 x 1.8 x 1.7
4.3 x 1.8 x 1.7
4.7 x 1.8 x 1.7
4.4 x 1.8 x 1.5
4.1 x 2.6 x 2.6
Weight / oz

11.4
12
14.46
15.7
19.08
The single-port output power of the product is 20W, which can charge mobile phones and tablets. It cannot charge notebooks, and the original notebook charger can be inserted into the 2PIN jack to power notebooks.
Power overload, over current, short circuit, over-voltage, under voltage.
The product has lightning protection and anti-surge functions, which can protect high-end precision equipment from surge impact.
The socket meets the latest standards and is suitable for common home appliances, such as computer hosts, monitors, desk lamps, fans, kettles, televisions, etc. Note: the maximum allowable power of the socket is 2500W, and for household appliances exceeding 2500W, please use a high-power special socket.
The indicator light flashes quickly to indicate that there is a fault at present, and the fault needs to be removed manually, and the reset can only be done after touching the switch.
The indicator light flashes slowly (breathing flashes) to indicate the high-power output status, reminding the user to turn it off in time after use to avoid accidents.